A new rule proposed by the Biden administration on Monday would require all flight prices to immediately display many extra fees like including seat selection and baggage, a move toward pricing transparency that would have massive ramifications for how Americans search for and book flights.
From airlines' own sites to Google Flights and online travel agencies big and small, the rule would require them all to display extra ancillary fees from "the first point in a search process where a fare is listed." That includes extra charges for carry-on and checked baggage, seat selection fees for parents traveling with children, and change and cancellation fees – plus extras like in-flight entertainment and even food and drinks on board for purchase
It would apply to any flight that touches American soil, whether it's a domestic flight on a U.S. airline or an international flight to or from the U.S. on a foreign carrier. Airlines would likely have the choice of including those fees as part of the initial price tag or simply displaying them as an additional cost below the base fare.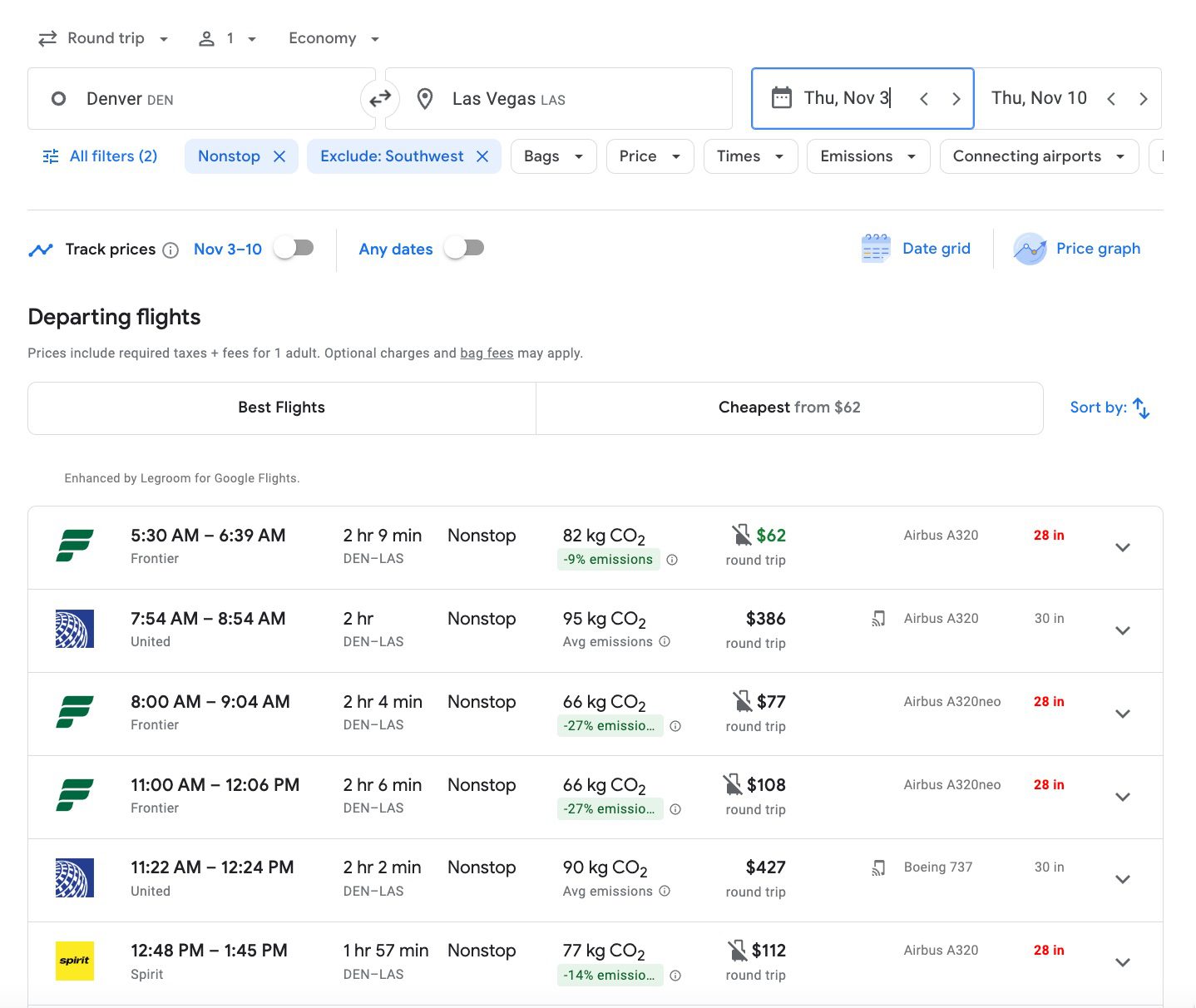 The proposed rule flies in the face of a decade's worth of unbundling fares in the U.S., allowing travelers to get a lower price by skipping "extras" like picking a seat or bringing a bag … or often wind up paying more thanks to paying more in fees for what they once got free. Those additional costs can easily push a seemingly cheap, $149 roundtrip fare above $300 or more.
While budget airlines like Spirit and Frontier have built their businesses around fees, even the legacy airlines like American, Delta, and United would be deeply affected. Their stingy basic economy fares were a response to those ultra-low-cost carriers, charging $30 to $80 less roundtrip in exchange for foregoing free seat selection – and in some cases, even bringing a carry-on bag. Those are under the microscope, too.
President Joe Biden was expected to address the new proposal later Monday.
"Airline passengers deserve to know the full, true cost of their flights before they buy a ticket," U.S. Transportation Secretary Pete Buttigieg said in a statement. "This new proposed rule would require airlines to be transparent with customers about the fees they charge, which will help travelers make informed decisions and save money."
While savvy travelers might know what to watch for and avoid, the Department of Transportation said these fees catch the average traveler by surprise – sometimes too late.
"Consumer advocates expressed the view that because most passengers travel once per year or less, they may not be aware of certain ancillary service fees, such as those related to seat selection," the department wrote in the notice. "Advocates also argued that the practice of 'drip pricing,' in which sellers advertise a portion of the full price and then reveal additional charges over time tends to lock consumers into engaging with a given seller, and reduces competition, because the customer has invested time and energy into the purchasing process and thus is less likely to abandon the purchase entirely and re-institute a fuller search for options."
If adopted, it would be the biggest change in how airfare is displayed since early 2012, when a federal rule took effect requiring airfare to include all mandatory taxes and fees.
But it could be months – if not years – before any of these newly proposed changes take effect. The federal rulemaking process is anything but speedy. Case in point: U.S. Customs and Border Protection has been pushing to raise the price of Global Entry through the federal rulemaking process since January 2021. Twenty months later, there's still no sign of when that price increase may take effect.
Monday's publication of the proposed airfare pricing rule triggers a 60-day public comment period and public hearings, too. After that, the Biden administration proposes a six-month window for sites to implement the required fee disclosure. And in the meantime, airlines and other groups in the travel industry will surely work to water down these requirements.
It's the second major change in the airline industry put forward by the Biden administration in as many months. Following an unprecedented surge in consumer complaints during the height of pandemic, the administration last month released a proposed rule that would push airlines to dole out more refunds after canceling flights.
This is a breaking news story, check back for updates.
Thrifty Traveler's Gunnar Olson contributed to this report.