The U.S. government rolled out its toughest restrictions yet on travel to Cuba on Tuesday, banning educational group tours and cruise liners from going to the island in a bid to ban all non-family travel to Cuba.
The new regulations from President Donald Trump's administration mark a rapid turnaround from his predecessor, former President Barack Obama, who took steps to restore relations between the two countries starting in 2014. Trump's administration promised a crackdown was coming months ago.
The new regulations take effect Wednesday, June 5. Anyone with travel plans booked before that date will be allowed to continue, though it's unclear how the regulations will affect cruises headed to Cuba starting Wednesday.
The ban on educational group tours, or "people-to-people" visits, will make it nearly impossible for U.S. travelers to visit Cuba. Traveling to Cuba requires one of 12 "categories of authorized travel," and those people-to-people visits were the most popular. The administration previously banned individual people-to-people visits.
It leaves "support for the Cuban people" as one of the few feasible ways for U.S. citizens to visit Cuba, though that exception is based largely around humanitarian efforts. And there's no telling how long that may remain.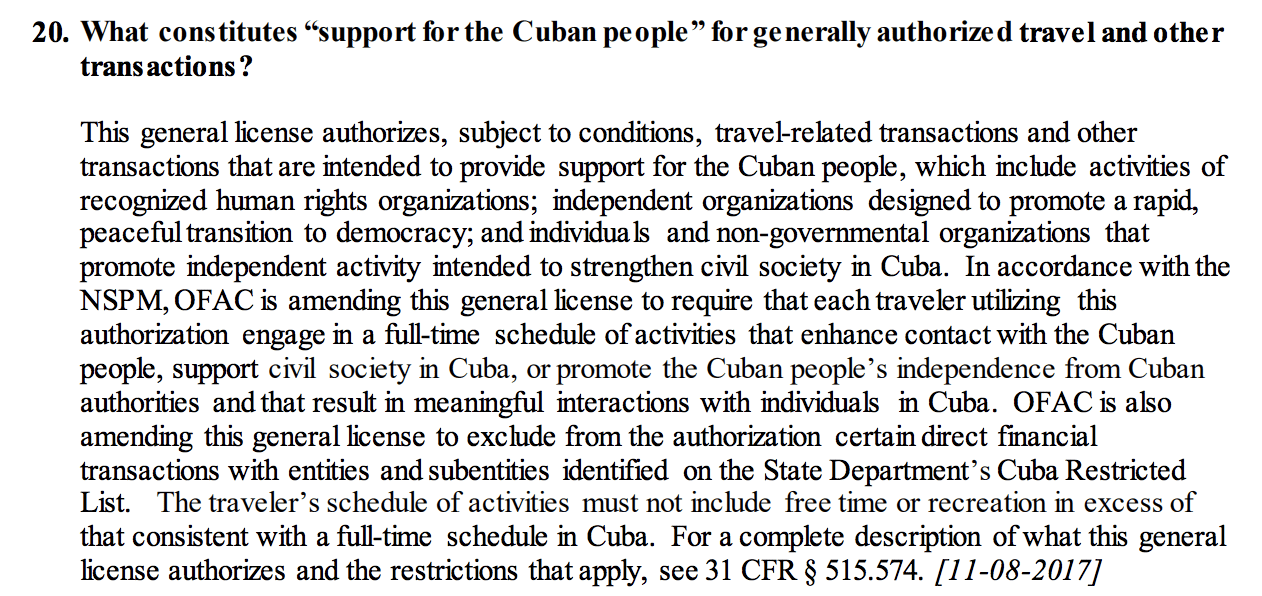 The new regulations also ban private planes and boats from visiting the island. Commercial airlines like Delta, JetBlue, American, and United can continue operating flights to Havana (HAV). But with it becoming all but impossible for tourists to visit, those flights may not last much longer.
The U.S. State Department painted the new restrictions as a way to stop U.S. dollars from flowing to a communist country.
"Veiled tourism has served to line the pockets of the Cuban military, the very same people supporting Nicolas Maduro in Venezuela and repressing the Cuban people on the island," the State Department said in a statement.
Bottom Line
If your trip to Cuba is already booked, you're in luck. If not, you might have missed your chance.