Another week, another country dropping its requirement that vaccinated travelers get a negative COVID-19 for entry.
This time it's the Netherlands, which announced that as of Wednesday, March 23, travelers coming from outside the European Union or Schengen zone no longer need a negative COVID-19 test to enter the country. That means Americans and travelers from many other countries can now enter the Netherlands just with proof of vaccination – though you'll need a booster shot if it's been more than 270 days since your final dose of Pfizer, Moderna, or Johnson and Johnson vaccines.
Without proof of vaccination like a Centers for Disease Control and Prevention (CDC) vaccine card, you can't enter the Netherlands. And while the Dutch do allow travelers with proof of recent recovery from COVID-19, they require one of Europe's Digital COVID Certificates to prove it – something that's not available to Americans.

The Netherlands still requires all travelers 12 and up flying into Amsterdam (AMS) to fill out a health declaration form. The Dutch government also encourages travelers to test themselves after arrival and again on day five. And keep in mind that until the U.S. lifts its own testing rules, you'll still need a negative COVID-19 test taken no more than one calendar day before flying back to the states.

It's been a slow-yet-steady process of relaxing travel restrictions for the Dutch, which have had among the most stringent entry regulations across Europe, including a few times when the country more or less paused travel with mandatory quarantines upon arrival. For months, even fully vaccinated travelers needed a negative COVID-19 test taken no more than 48 hours before departure for a PCR test – or just 24 hours before departure for a rapid antigen test.
But the Netherlands is hardly alone in dropping mandatory testing for vaccinated travelers and making it even easier for Americans to get in. From the United Kingdom to France to Italy and beyond, many countries across Europe have cut testing requirements for travelers .. or dropped all entry restrictions altogether, as is the case in the U.K., Iceland, and Ireland.
Read our country-by-country guide to European travel restrictions.
That trend continues even as concern grows over another fast-spreading subvariant of Omicron, sparking a surge of COVID-19 cases in many European nations. Back when the initial Omicron variant emerged, many countries tightened entry requirements for foreign travelers – and the Netherlands even went into a nationwide lockdown, requiring nearly all travelers to quarantine for up to 10 days upon arrival.
But the response this time around is different – not just on testing requirements, but on mask mandates, too.
KLM Puts up a Fight Over Masks
In the U.S., the federal mask mandate on planes and in airports remains in place through at least April 18 after a recent extension. In the Netherlands, government officials have scrapped many COVID-19 health measures including mask mandates effective today … except on planes and in airports.
And Dutch airlines are not happy. KLM along with smaller airlines like Transavia, the Dutch subsidiary of TUI Airways, and charter carrier Corendon have complained about being singled out and said they plan to stop enforcing mask requirements onboard their planes.
"We find it disappointing that the use of face masks during boarding and during the entire flight is still being considered by the Dutch government, while this has been abandoned everywhere in the Netherlands," a KLM spokesperson told The Points Guy. "We plan to no longer monitor this from March 23. Instead, we will strongly recommend that our passengers wear a face mask on board in line with" guidelines from aviation industry groups.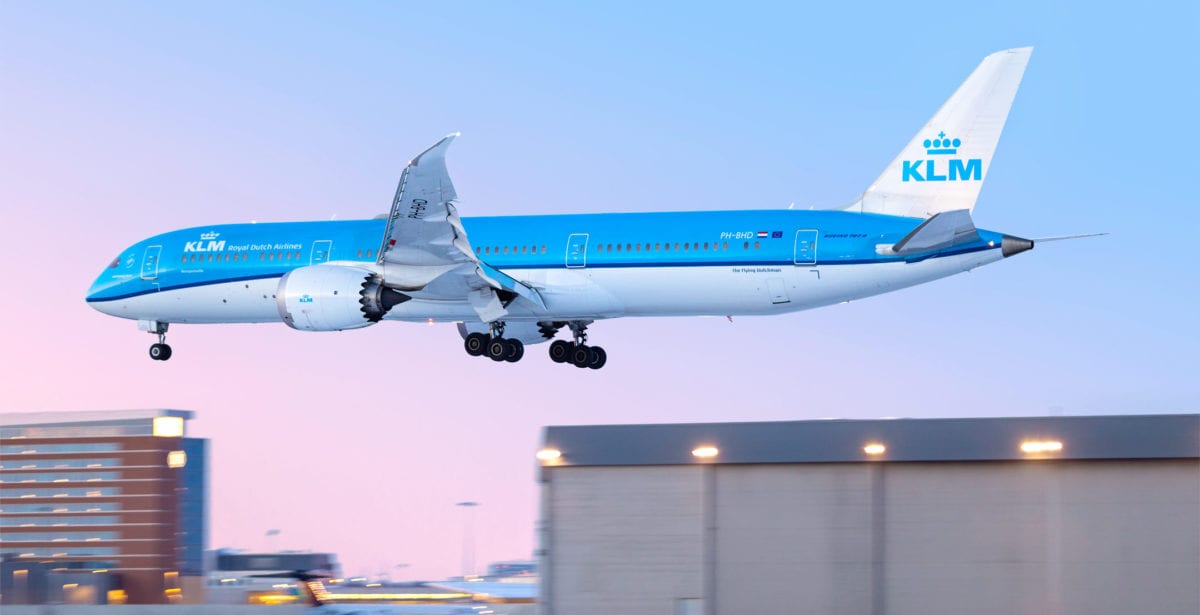 Just last week, U.K. airlines British Airways and Virgin Atlantic announced a similar move – though whether they've followed through and allowed travelers to go maskless is another matter. Clearly, airlines' willingness to enforce masking requirements that have disappeared from almost every other aspect of daily life is disappearing.
But flying to and from the U.S., they may not have a choice. With masks required for another month, even foreign carriers without their own masking policies will be forced to follow that requirement on flights departing from or heading to the states.
Bottom Line
The dominoes continue to fall across Europe. The Netherlands was among the last of the top destinations on the continent still requiring a negative COVID-19 test for vaccinated travelers.
That ends today.