With just days to go before a looming expiration date, the federal mask mandate on planes and in airports has been extended by another two weeks into early May, the Transportation Security Administration (TSA) and Centers for Disease Control and Prevention (CDC) confirmed on Wednesday.
The mask mandate had been set to lapse next Tuesday, April 19, and pressure has been building to let passengers go maskless onboard planes for the first time in more than two years. But with COVID-19 cases creeping up again, it will be extended at least once more through Tuesday, May 3. Citing an unnamed source familiar with the decision, The Associated Press first reported the CDC's decision, an effort to buy more time to monitor the spread of new variants and survey their nationwide impact.
"Since early April, there have been increases in the 7-day moving average of cases in the U.S. In order to assess the potential impact the rise of cases has on severe disease, including hospitalizations and deaths, and health care system capacity, the CDC Order will remain in place at this time," the CDC said Wednesday after confirming the extension. The CDC has been working on a framework under which they would end the federal mask mandate based upon pandemic metrics, but that hasn't been rolled out yet.
Unless it's extended again, it would allow Americans to go maskless on planes starting on May 4 for the first time in more than two years.
After being a matter of airline policy since the early days of the pandemic, the federal mask mandate on planes and in airports has been in place since President Joe Biden took office in January 2021. It's been extended several times in the last year, most recently in March by another month. But airlines and travel industry groups have been hounding the White House to drop it, arguing that enforcement of mask requirements has unfairly fallen on flight attendants and other airline employees.
Earlier this week, White House Coronavirus Response Coordinator Ashish Jha said another extension was "absolutely on the table."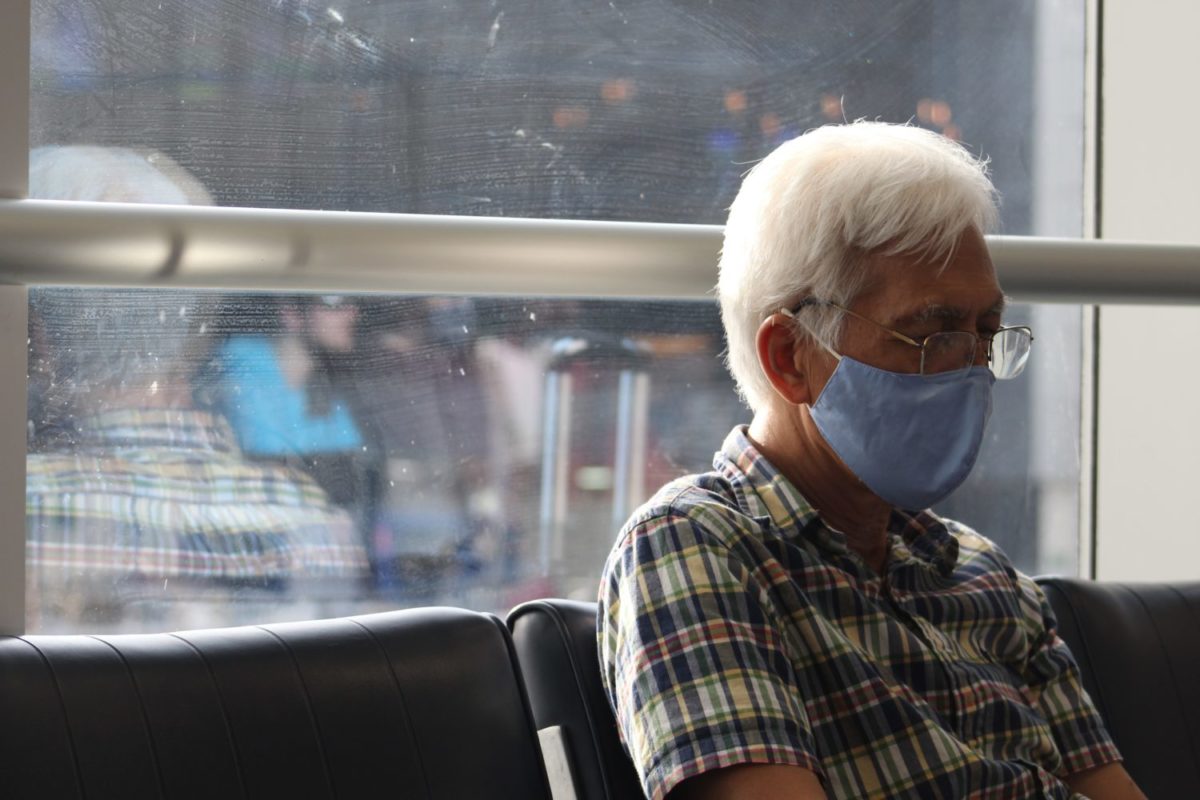 Read more: The Federal Mask Mandate Could End Next Week, But Will It?
The extensions have gotten shorter and shorter over time as the pandemic has entered a new phase – and a two-week extension would be the shortest one yet, a clear signal that the end of the mask date is coming sooner rather than later. And although masking requirements remain in place for at least another two weeks, it may be moot: Enforcement of masking requirements on many airlines has gotten lax in the last few months.
It's undeniable is that the national conversation on masking has shifted in recent months. After two years of on-and-off mask requirements, many American now expect to go maskless nearly everywhere … except in airports and on airplanes, as the CDC has given nearly all Americans the go-ahead to ditch masks indoors, citing improving COVID-19 metrics like hospitalizations and strain on hospitals. Hawaii ended its own statewide mask mandate in late March, the last U.S. state to do so.
But concern among many public health officials has been growing about a new BA.2 subvariant and other variants as cases skyrocket in Europe once more and also tick up in some pockets of the U.S.
Across much of the travel industry, the trend is clear: Many want the days of mandatory masking to end.
Late last month, the CEOs of America's largest airlines called on Biden to end the federal mask mandate and international travel restrictions, arguing it makes no sense to require masks in planes equipped with hospital-grade air filtration systems when passengers can gather maskless in bars and restaurants. They argued it placed an unfair burden on flight attendants to enforce mask usage onboard increasingly unruly planes.
"It is critical to recognize that the burden of enforcing … requirements has fallen on our employees for two years now," the airlines wrote. "This is not a function they are trained to perform and subjects them to daily challenges by frustrated customers."
Across the pond, British Airways and Virgin Atlantic announced last month they would drop their own mask mandates onboard and Dutch carrier KLM has been pushing to do the same. But confusion reigns: So long the U.S. policy remains in place, mask mandates are still in effect on flights to and from the U.S.
It's a bad news, good news day for travelers hoping to see the end of travel restrictions in the U.S. as an even more controversial measure could be on the way out soon. Top Delta executives said Wednesday that they expect pre-departure testing requirements to end within weeks, citing their conversations with the White House.