Long after all of Europe, Singapore, and even Australia reopened for international travel, Japan remained closed for international travel for more than two and a half long years. At long last, that all changed in October.
Yes, trips to Japan are officially back on the docket. The country's long-awaited reopening last fall was a pivotal moment in international travel's recovery from the depths of pandemic. More travelers are flocking back to Japan each day or making plans to get there.
What awaits them? I headed for Japan earlier this month to find out firsthand. And while I spent just a few days in Tokyo, I think I can safely say this: Aside from a few relatively minor changes, all the reasons why you want to go (or return) to Japan are still waiting for you.

Masks Are No Longer Required on Flights, But…
The federal mask mandate in the U.S. feels like it lapsed forever ago, doesn't it? That's not the case over in Japan.
When I made my way to Tokyo on Feb. 27, masks were still more or less required on flights to and from Japan. But that changed on Monday, March 13: Japanese airlines no longer explicitly recommend wearing a mask, following a change in Japanese government rulemaking.
The websites of both Japan Airlines and All Nippon Airways make it clear: Masks are officially optional onboard. Japan Airlines itself says it has "also decided to leave the wearing of face masks by passengers as well as those airline staff either in the aircraft or airports, up to an individual judgement." ANA has updated its website to make clear masks are optional from check-in desks to their lounges to the gate and inside the plane, too. The same should hold true on U.S. carriers flying to and from Japan, too.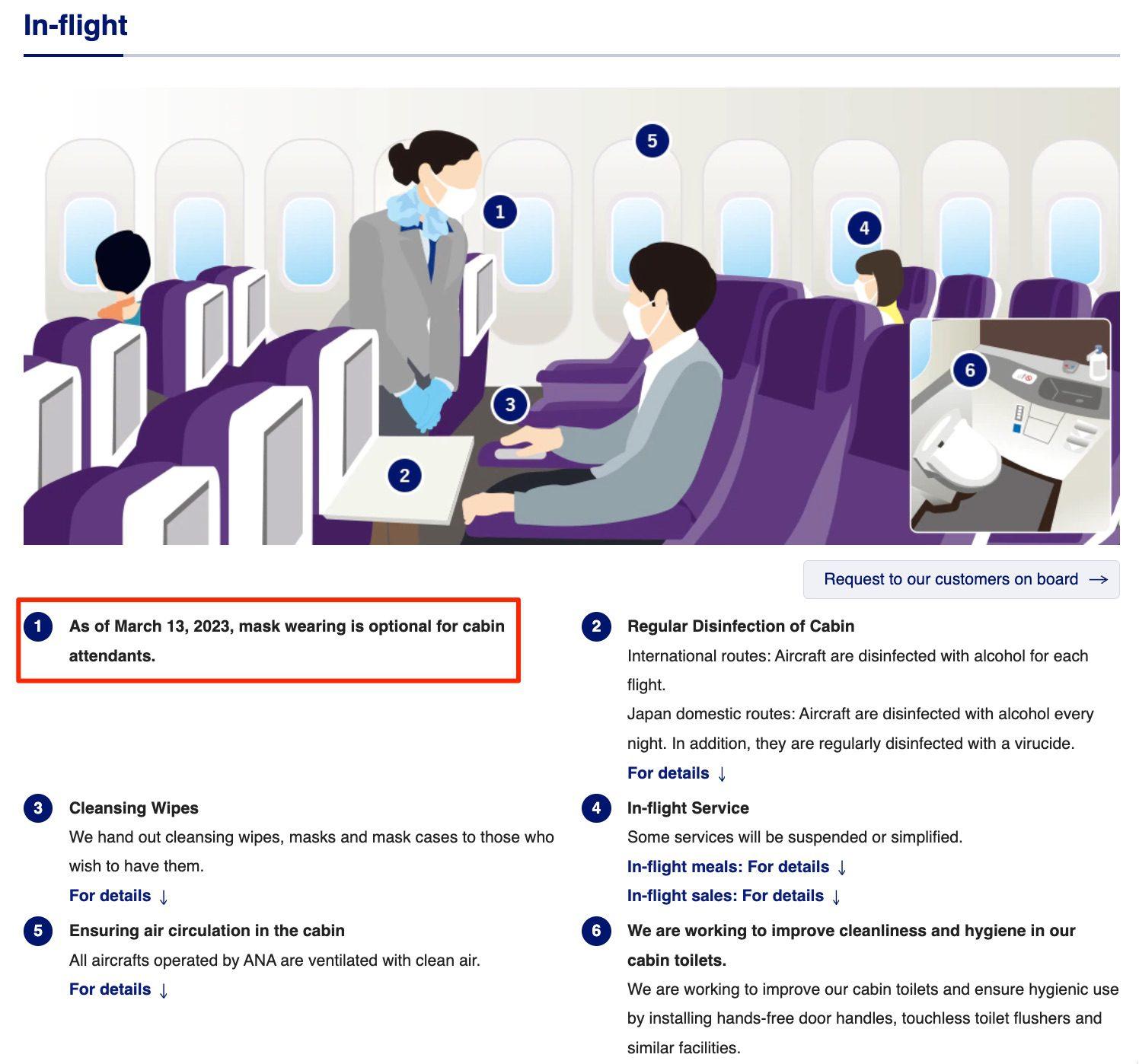 It's a big change … and yet not much of a change at all. Technically, masks were never legally required by the Japanese government as they were here on planes in the U.S. Think of it as more like a polite, stern recommendation to wear a mask that is now fading away.
But this is Japan, a country that began universally masking as word initially spread about a mysterious coronavirus in late 2019 and early 2020. Masking was fairly commonplace throughout Japan even before the COVID-19 pandemic.
So don't be surprised if you see plenty of cabin crew or fellow passengers still wearing masks onboard your flight. The rules might have changed, but the mindset likely hasn't.
Getting into Japan is a Breeze & You Can Make it Even Easier
When countries over in Europe initially reopened way back in 2021, getting in and back home was a hassle of uploading recent COVID-19 tests and vaccination certificates.
That's not the case in Japan. Though it opened for travel just a few months ago, my trip to Japan was among the easiest international trips I've taken over the last few years.
Here's what you'll need to enter Japan:
A COVID-19 vaccination certificate with at least three doses of the Moderna, Pfizer, or Johnson & Johnson vaccine, or
Unvaccinated travelers can enter with a negative COVID-19 test taken no more than 72 hours before your flight for Japan departs
That's it: Just one, not both. And there's no need to test nor quarantine upon arrival.
But what made getting into Japan such a cinch was the seamless, electronic registration system the Japanese government has set up for tourists: Visit Japan Web. Fill everything out, and you'll get "Fast Track" to skip the confirmation process of your vaccination or negative COVID-19 test along with some handy QR codes to scan through immigration and customs.

Register for a Visit Japan account, then tap in the information on your flight to Japan. You'll also be asked to enter information and a photo of your vaccination records or negative COVID-19 test. You can add family members under one account.
Once everything's approved, the system should spit out a few documents or QR codes that you'll want to screenshot on your phone.
That includes this handy pre-registration screen: If the screen is blue like below, your records have been OK'd – you're good to go. Just show it when you board the flight to Japan and again to airport agents after deplaning to confirm you're cleared for fast track entry to Japan.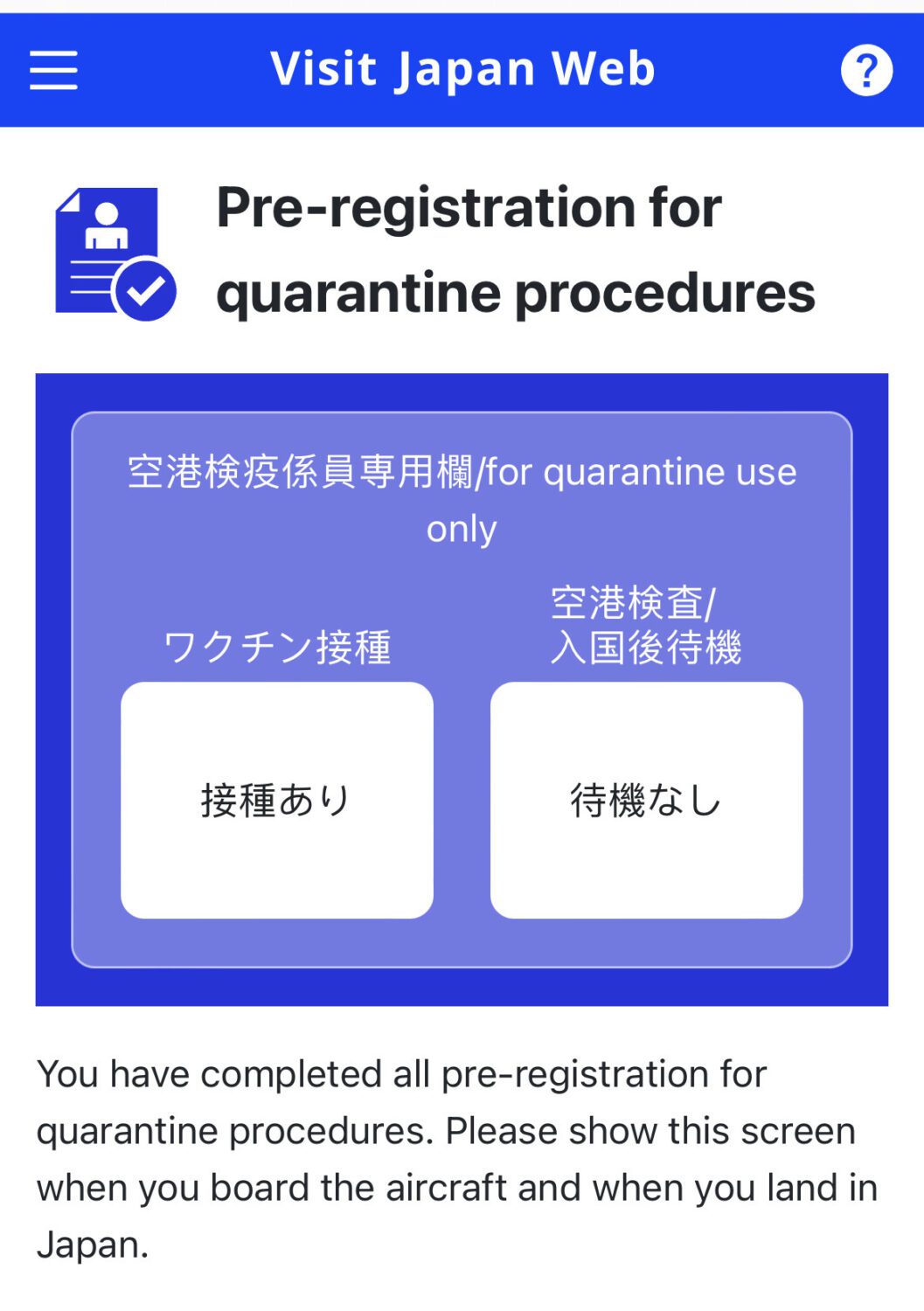 After that, you'll need the dedicated immigration QR code to scan along with your passport with an immigration agent. Screenshot this, too.

Finally, look for the kiosks to scan your customs QR code and passport one last time.

After that, you're free to walk through the facial recognition monitors and officially make your way into Japan.
Prepare to Wear a Mask A Lot
Right or wrong, masks rapidly disappeared from our daily lives here in the states right as mandates disappeared … and maybe even before.
But that's not the case in Japan, where masking is firmly engrained in the local culture, regardless of government regulations fading away. If you're heading to Japan, prepare to wear a mask. And have one ready to put on pretty much anywhere you go.
From convenience stores (konbinis) to shopping outlets to restaurants and hotels, almost everyone you see will be wearing a mask. Masking was also incredibly commonplace throughout much of Japan while outdoors. 

If you've gotten in the habit of leaving your mask at home, it may be a big change. But please remember: You're a visitor in this country. Part of being a good traveler is following the country's customs. And wearing a mask is certainly a piece of that in Japan, and likely will be for the foreseeable future.
So while you might not need one on the plane, you should still have plenty of masks in your bag.
Everything You Love About Japan is Waiting For You
Walking through the electric streets of Tokyo, it hit me in a moment of clarity.
The pandemic might have reshaped travel and all of our lives … but everything that made me fall in love with Japan the first time I visited? Still there. In some strange way, it felt like next to nothing had changed.
Japan's iconic cherry blossom trees certainly haven't gone anywhere. Time it right in the early  spring and you can still see the majestic cherry blossoms in full bloom – or catch some plum blossoms even earlier.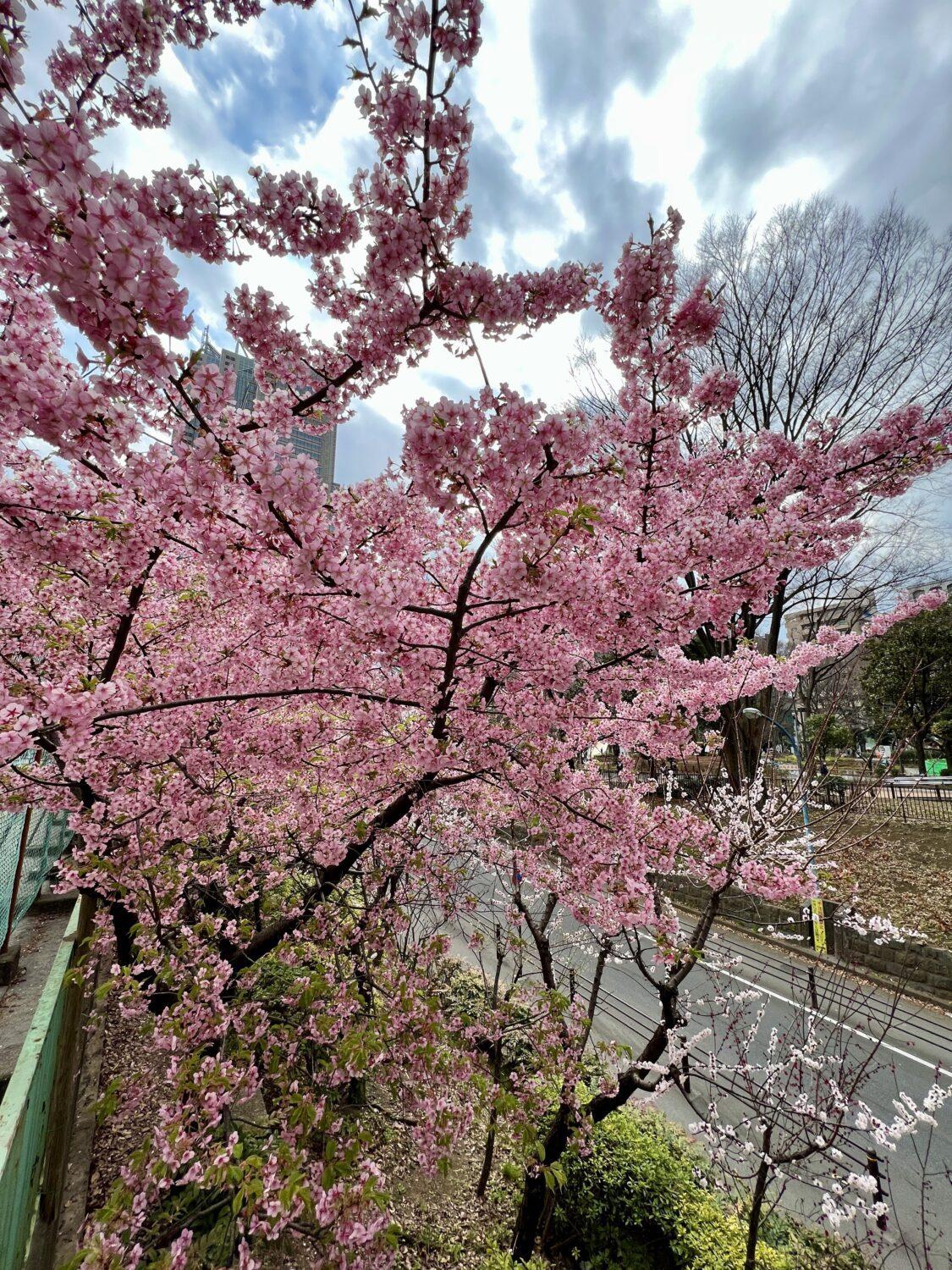 A quick, delicious breakfast of onigiri rice balls and coffee from 7-Eleven or another one of the thousands of convenience stores is still the best way to start your day … and the cheapest, at under $2 USD.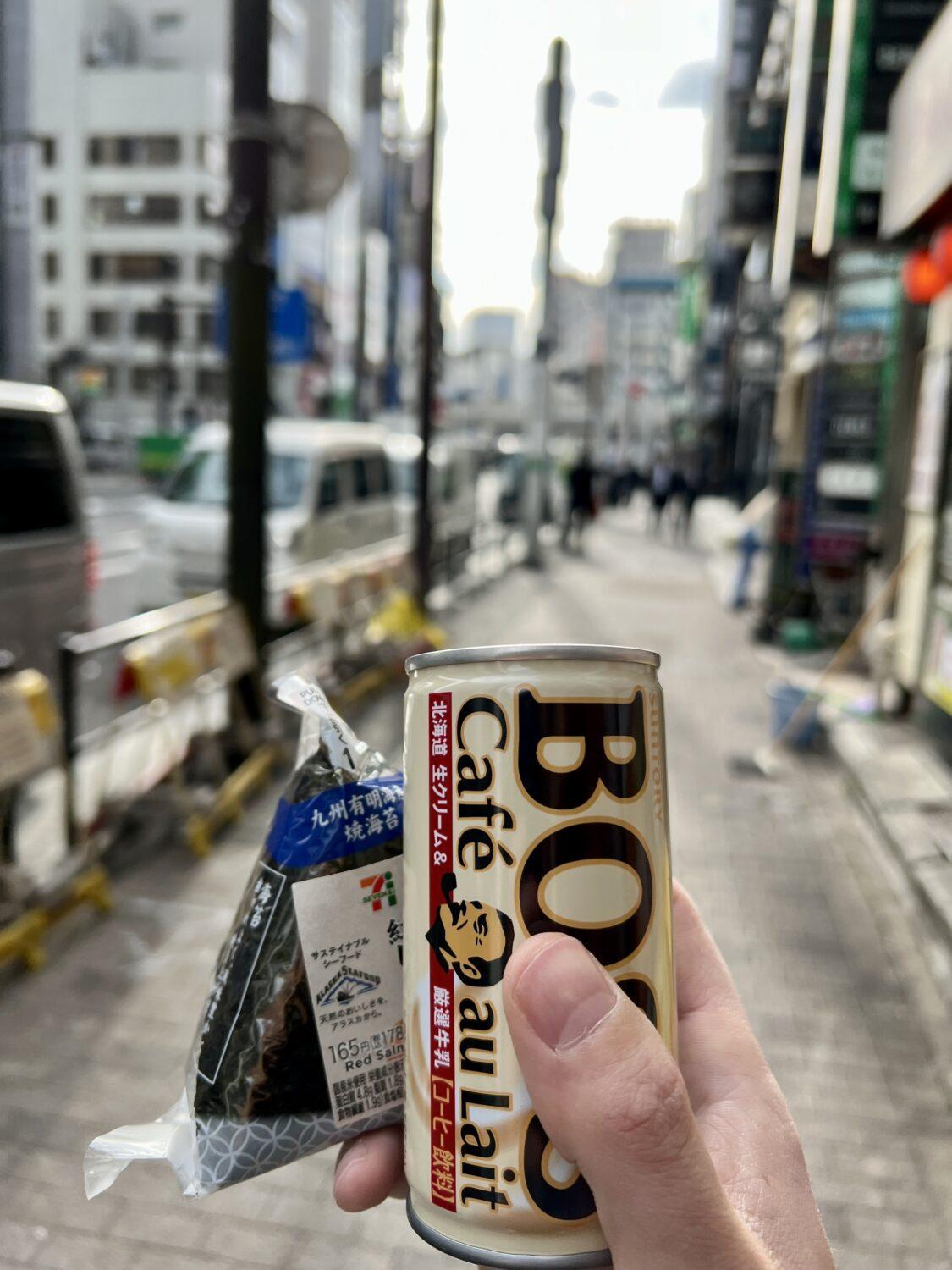 One minute, you can be making your way along Tokyo's vibrant streets with what feels like millions of people around you – even crossing the world's busiest intersection at Shibuya Crossing.

Minutes later, you can find yourself in pure solitude in one of Japan's thousands of parks or shrines – spaces carved out in otherwise hectic cities for stillness and peace.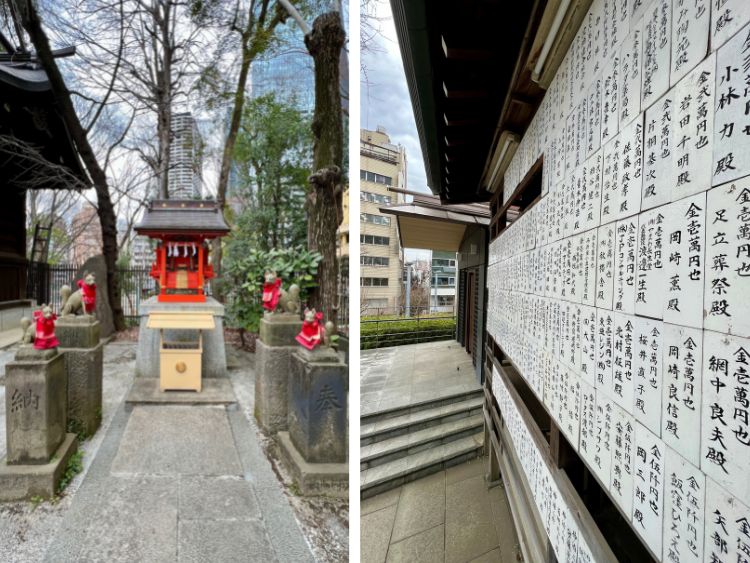 All the sushi you could possibly want is still waiting for you. And yes, it's still better than anywhere else in the world.

Or you could splurge for the classic omakase, chef's choice sushi with dozens of courses that will leave you both completely in awe of the meticulous sushi chefs as well as completely, utterly full. For me, the nearly three-hour, $110 omakase at Sushiten Nishiazabu was a life-changing experience – though you could easily do it for far less (or much, much more).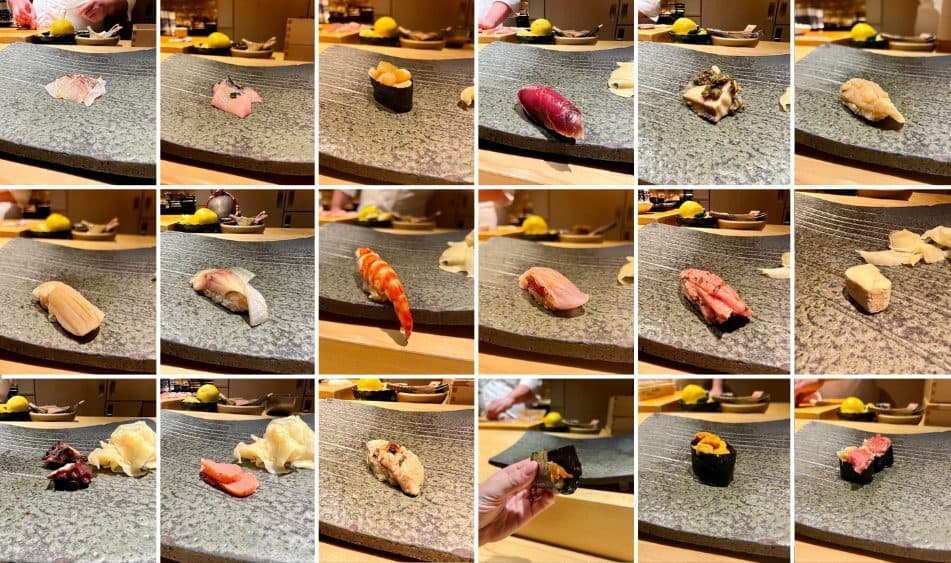 Or slide into a private stall at Ichiran or one of the countless ramen vendors spread across the country for comfort in a bowl.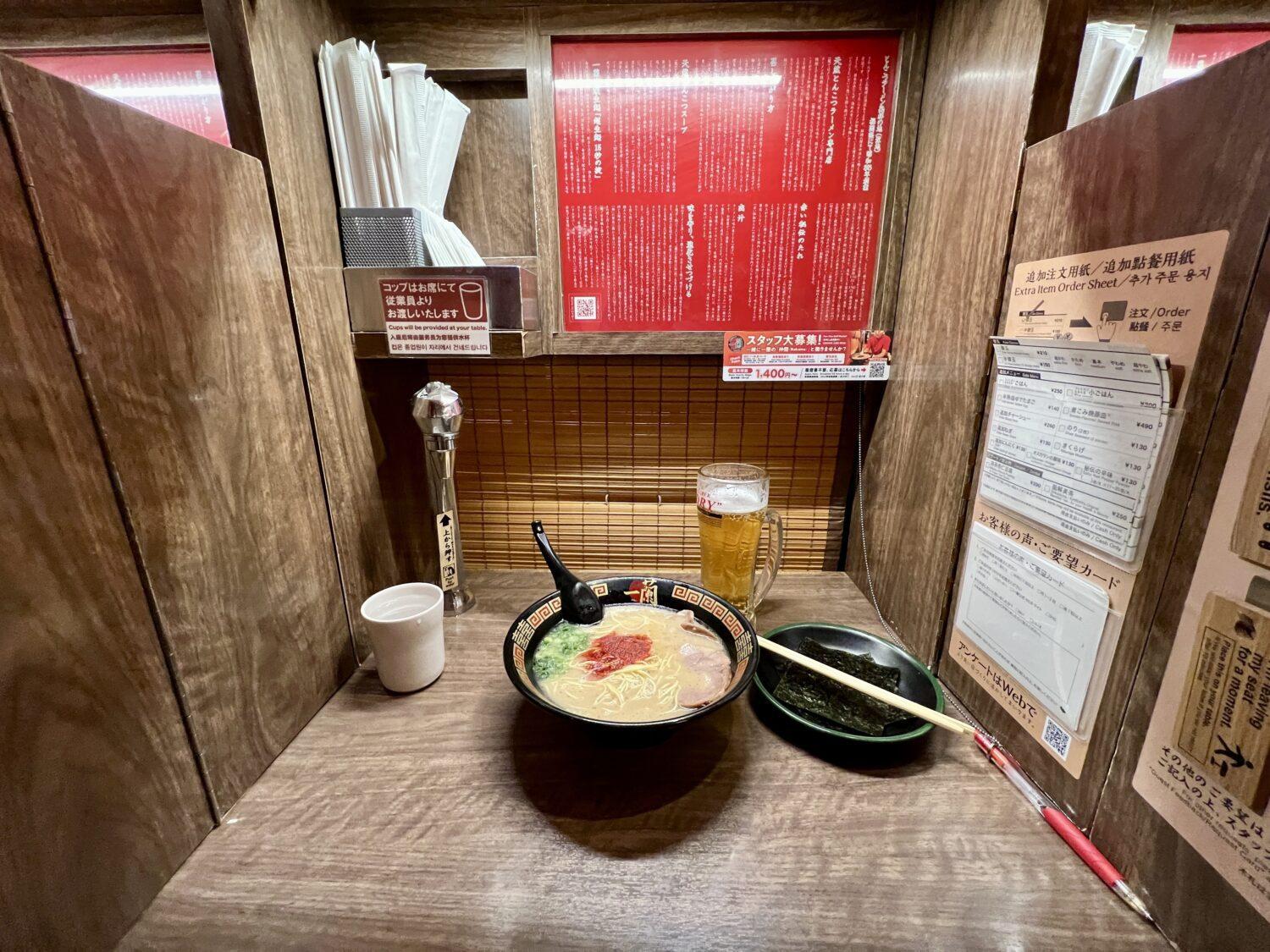 The Best Ways to Fly to Japan
Japan is ready for you. Now you just need to find a way to get there.
You're in luck: There are tons of options to book flights to Japan, whether you're on the hunt for a cheap flight deal or looking to use some points and miles. Spacious seats in economy, lie-flat business class seats for the 10-plus-hour flight, or a splurge for first class – it's all out there.
Lately, we've found nonstop flights to Tokyo for under $600 roundtrip for our Thrifty Traveler Premium members plotting a trip to Japan in 2023 and beyond. But it can get even cheaper: It wasn't too long ago that we were seeing flights to Japan for around $400 roundtrip … and occasionally, dipping under $300 total!

But it gets even better if you're aiming to use points and miles to get to Tokyo: We've been finding some of the best award deals to Japan for our Thrifty Traveler Premium+ members recently. That includes a Delta SkyMiles flash sale to fly straight into Tokyo-Haneda (HND) for just 60,000 SkyMiles … plus, another way to fly Delta nonstop to Japan by booking through Virgin Atlantic instead for just 43,000 points total.

Not sure whether to fly into Haneda vs Narita? Read our guide!
Japan Airlines is easily among the best carriers when flying economy thanks to far wider seats than you'll find on most carriers – with more legroom, too. Those seats are relatively easy to book from many U.S. cities with American AAdvantage miles for only 35,000 miles each way.
Want to use those miles to fly across the Pacific Ocean in more comfort? We can't blame you. One of the best ways to get there is in Japan Airlines business class, which you can book using 60,000 American AAdvantage miles each way.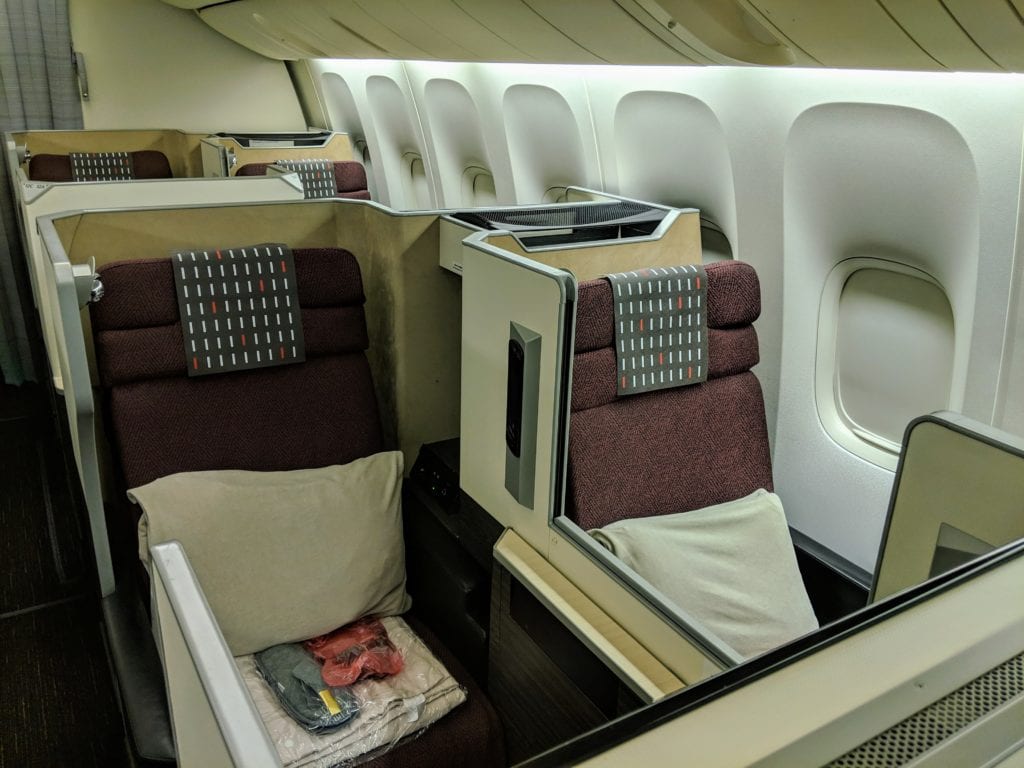 Read our full review of Japan Airlines business class!
The cream of the crop, though, is ANA first class. Finding the award availability to book these spacious first class suites with miles is the ultimate unicorn fare – you can scan through month's worth of flights without seeing a single seat. But that changed a few months back, when we sent Thrifty Traveler Premium+ members not one but two award alerts to snag the airline's newest first class suites using miles.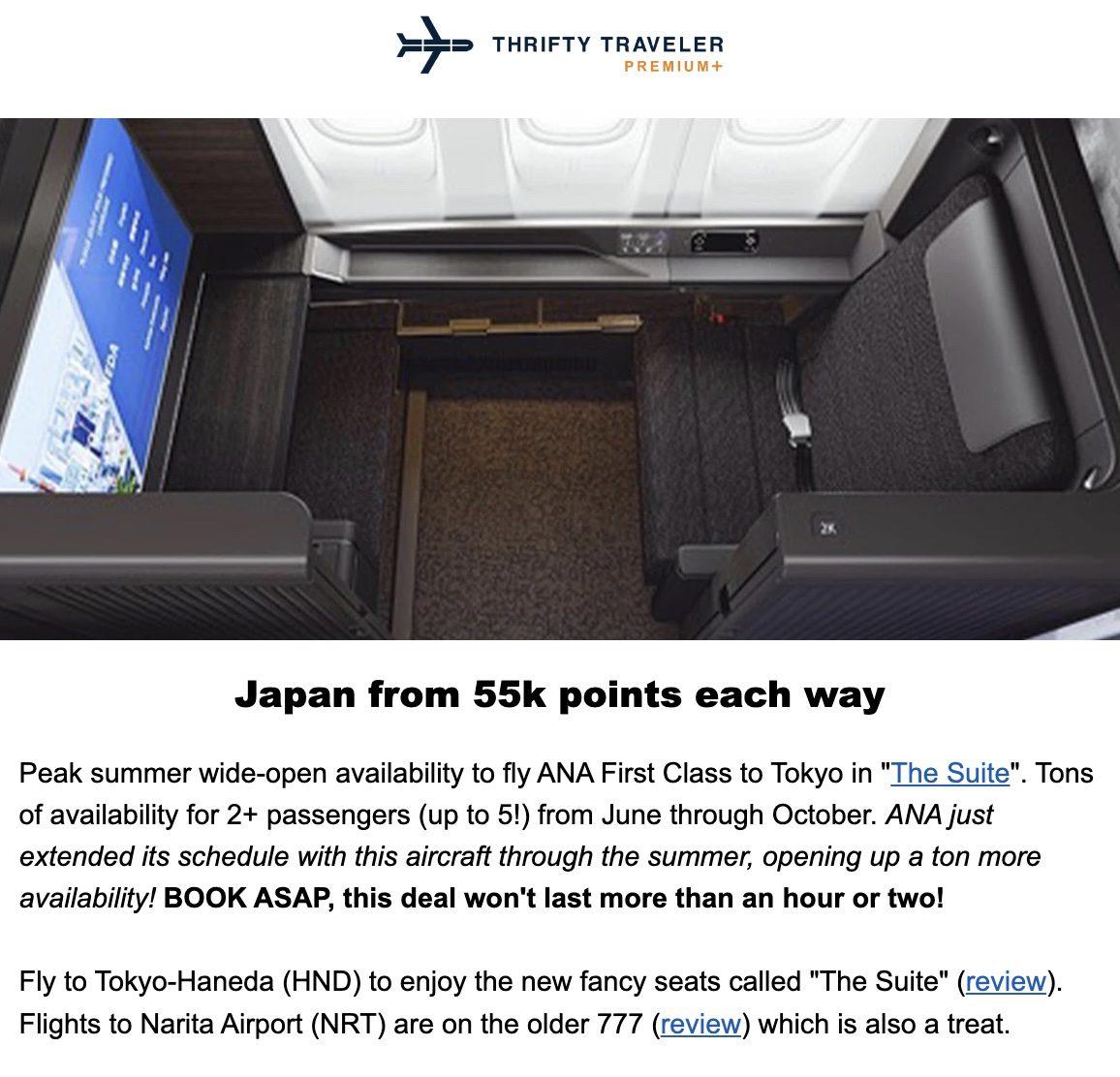 This deal is long gone now – get the next alert straight to your inbox with Thrifty Traveler Premium+!
Unfortunately, this unbelievable deal took a hit this month when Virgin Atlantic raised award rates to book ANA first class by as much as 42%. But even after that hike, it's still a bargain – especially if you've got points from credit cards like the Capital One Venture X Rewards Credit Card. With an ongoing 30% bonus on transfers to Virgin, you could book ANA first class to Tokyo for just 55,800 Capital One Venture miles and under $300 in taxes and fees.
Read more: 6 of the Best Ways to Book Flights to Japan with Points & Miles
Bottom Line
It took longer than almost any other major tourist destination on the planet, but it was worth the wait. I promise: Japan is ready for you.
Getting into Japan is easy and the list of reasons you want to go (or return) hasn't changed one iota. Just bring some extra masks … and your appetite.