You've been warned: Brace for turbulence if you're hitting the skies for Thanksgiving, Christmas, or New Years. And no, we're not talking about rough air.
Even in normal times, traveling over the holidays can be a stressful, unpredictable experience. Airports and planes alike are packed. Airfare tends to skyrocket on peak travel days as people rush home by the millions to get back with family.
But these aren't normal times. Travel may not have bounced back to pre-pandemic levels yet, but a mix of factors could lead to massive disruptions as Americans return to the skies for the first bona fide holiday travel season since 2019.
Here's why we're worried.
Airlines Can't Stop Mass Cancellations
We've seen it again and again (and again) over the last year: Airlines canceling hundreds – if not thousands – of flights over the course of just a few days, scrubbing a quarter or more of their flights and stranding customers.
And it just seems to be getting worse. Here's a brief rundown:
Each situation was different, but they all come down to the same root cause: Airlines have stretched themselves too thin. Throw any wrench into the mix – whether it's a bad storm, labor issue, or IT disruption – and everything falls apart fast.
Let's rewind. When travel demand disappeared in March 2020, airlines were forced to shrink into survival mode. They each downsized by the thousands through furloughs, early retirements, and buyout packages. That was great to stem their financial losses … but that was then.
Now, 2 million-plus Americans are flying almost every day, and airlines want to carry everyone they can to make up for a horrible year. Despite expansions, hiring sprees, and bringing planes back out of the desert, they can't scale up to full strength fast enough.
That's why Delta is still struggling with hours-long wait times at its call centers. That's why airlines have called on volunteers to help clean and staff lounges. And that's why flights keep getting canceled.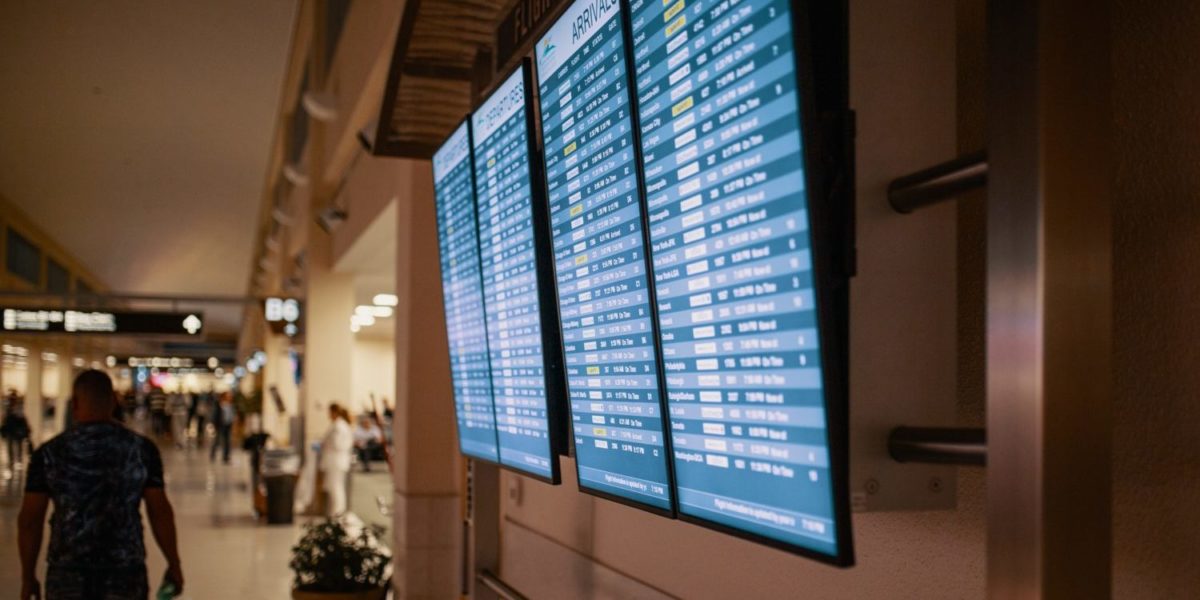 So why could the next few months be so bad? Demand is always highest over the holidays, and airlines can't help themselves. If everything goes perfectly – clear skies, no drama with pilots or flight attendants, no IT hiccups – flights will get in and out on time.
But this is the air travel industry, an endlessly complex business where the smallest issue can start a domino effect, creating bigger and bigger problems. And airlines no longer have the wiggle room to recover fast when things unravel.
Maybe airlines have learned their lesson. After its latest meltdown, Southwest said it would trim its schedule in December to avoid a repeat.
We just think you're better off hoping for the best … but preparing for the worst.
Read more: What to Do When an Airline Cancels Your Flights
TSA Lines Could Be Understaffed
There's a serious problem brewing at airports that could mean much longer lines at security checkpoints across the country … at a time when long lines are already expected.
Here's what it boils down to: 40% of TSA security agents are still unvaccinated, according to the agency's administrator. President Joe Biden's vaccination mandate for federal employees kicks in Nov. 22 – just three days before Thanksgiving.
Unless the TSA can boost those vaccination rates in a hurry, there's a major staffing shortage looming just as we round into the busiest travel period of the year. In fact, it may already be too late to avoid some issues.
"We are building contingency plans, for if we do have some staffing shortages as a result of this, but I hope to avoid that," TSA Administrator David Pekoske told CNN earlier this month.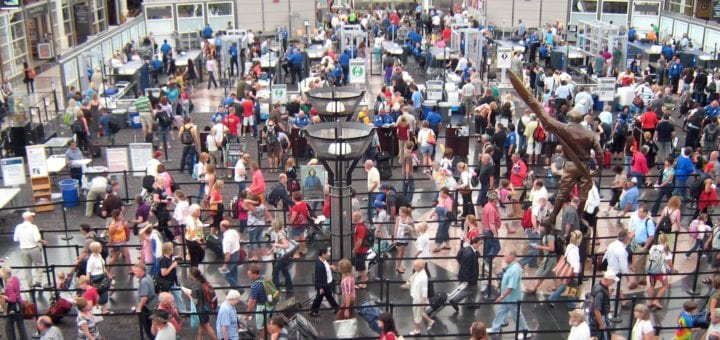 Bottom Line
We hope we're wrong, but the warning signs are flashing. This could be a frustrating holiday travel season. Be prepared for the worst.