To celebrate the launch of its new full-service tours called Adventures, Airbnb has launched a rare opportunity. While other Airbnb Adventures are between two and 10 nights, this one is 12 weeks long.
It's called "Around the World in 80 Days," inspired by the famous Jules Verne novel. And just as it sounds, your adventure will take you all around the world – across six continents and 18 countries – in that span.
But it won't be easy. You have to be one of the first six people to book this one-time tour.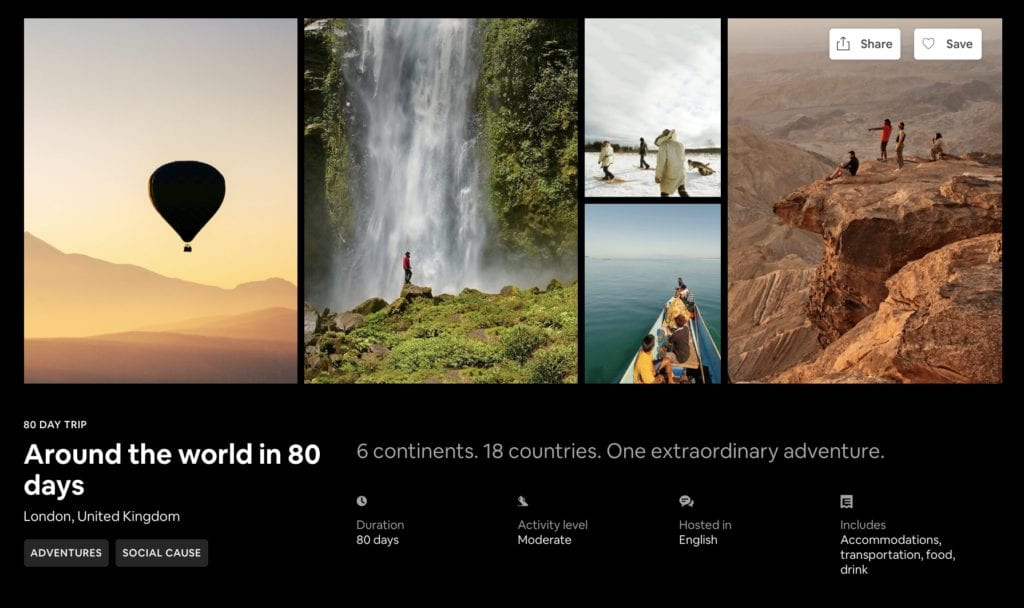 This isn't a giveaway. The cost of this Airbnb Adventure is $5,000 per person. While that sounds steep, it's just $60 a day. And yes, that includes transportation, all meals, activities, and lodging for your full 80 days! The only thing that's not included is your flight to London to start your trek and your flight home.
Just like the famous French novel, you'll visit six continents and 18 countries in just 12 weeks. Go from Romania to Uzbekistan and Kenya to Nepal (and everywhere in between). The Airbnb Adventures listing provides details on the weekly itinerary.
The best part? This Airbnb Adventure is a "social impact" experience. One hundred percent of what you pay for this adventure around the world goes to the Malala Fund, provides girls with 12 years of free, quality education. Consider this Airbnb Adventure a donation, plus an experience of a lifetime!
This journey begins Sept. 1, 2019, and ends Nov. 19, 2019. If this sounds like the travel opportunity you've been waiting for, get yourself ready to hit that "Book" button on Thursday, June 20. Be one of the first eight to book, and pack your bags!
Thrifty Tip: New to Airbnb? Sign up using our link and you will receive up to $55 towards your first stay, or $15 off an Airbnb Experience of $50 or more.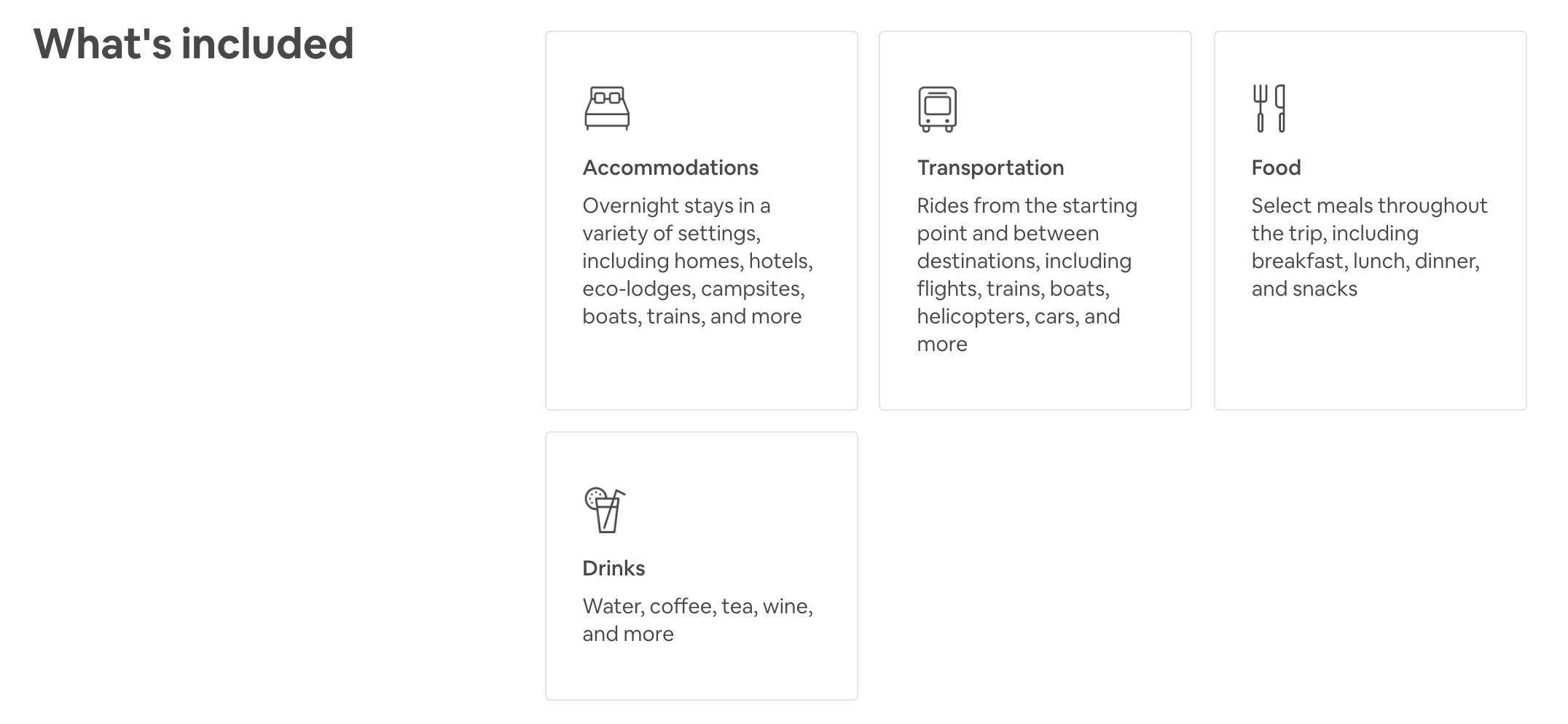 Note: Airfare to London is not included in price.
How to Enter
Around the World in 80 Days Airbnb Adventure will be available to book this Thursday, June 20, 2019. Unfortunately, there are no further details on the time this tour will be bookable. You must be 21 years of age to enter.
To enter, be one of the first two people to book this Airbnb Adventure on each of the following dates (six spots total):
June 20, 2019 2:00 PM Eastern Daylight Time
June 26, 2019 8:30 AM China Standard Time
July 1, 2019 7:00 PM Central European Summer Time
Bottom Line
Airbnb Adventures has really outdone themselves on this one. Book this amazing chance to go around the world in 80 days when it goes live on Airbnb on Thursday, June 20. For just $60 a day, this around-the-world adventure is a steal. Plus, 100% goes to the Malala Fund as a social impact experience. Be ready to click that "Book" button on Thursday, June 20!