The travel dominoes continue to fall across Europe, as Germany recently reopened its borders to American travelers with proof-of-vaccination or COVID-19 testing requirements. And later this week, The Netherlands will join the fold, putting summer trips to Amsterdam back on the map.
Those moves come just days after the European Union lifted the yearlong ban on American travelers, giving countries across the continent the all-clear to reopen their borders. With Germany and the Netherlands joining the fold, many of the most popular destinations across Europe have resumed travel: Countries like Spain, Greece, Iceland, Italy, and France beat them to the punch.
It's a rapid turnaround for transatlantic travel, which was entirely off-limits just a few short months ago. But as the European Union puts the finishing touches on a vaccine passport system dubbed the "Digital Green Certificate," exactly what it takes to get into countries as they reopen can vary wildly.
Keep reading for details on Germany's reopening – and what's in store for The Netherlands
Read up on the current European travel restrictions all across the continent!
The Netherlands Set to Reopen June 24
The home of Amsterdam is gearing up to become the latest European country to reopen to travelers.
Starting June 24, travelers coming to the Netherlands and a handful of other countries deemed "low-risk" by the European Union like Albania, Australia, Taiwan, and more than a dozen others. Fortunately, that list now includes the U.S.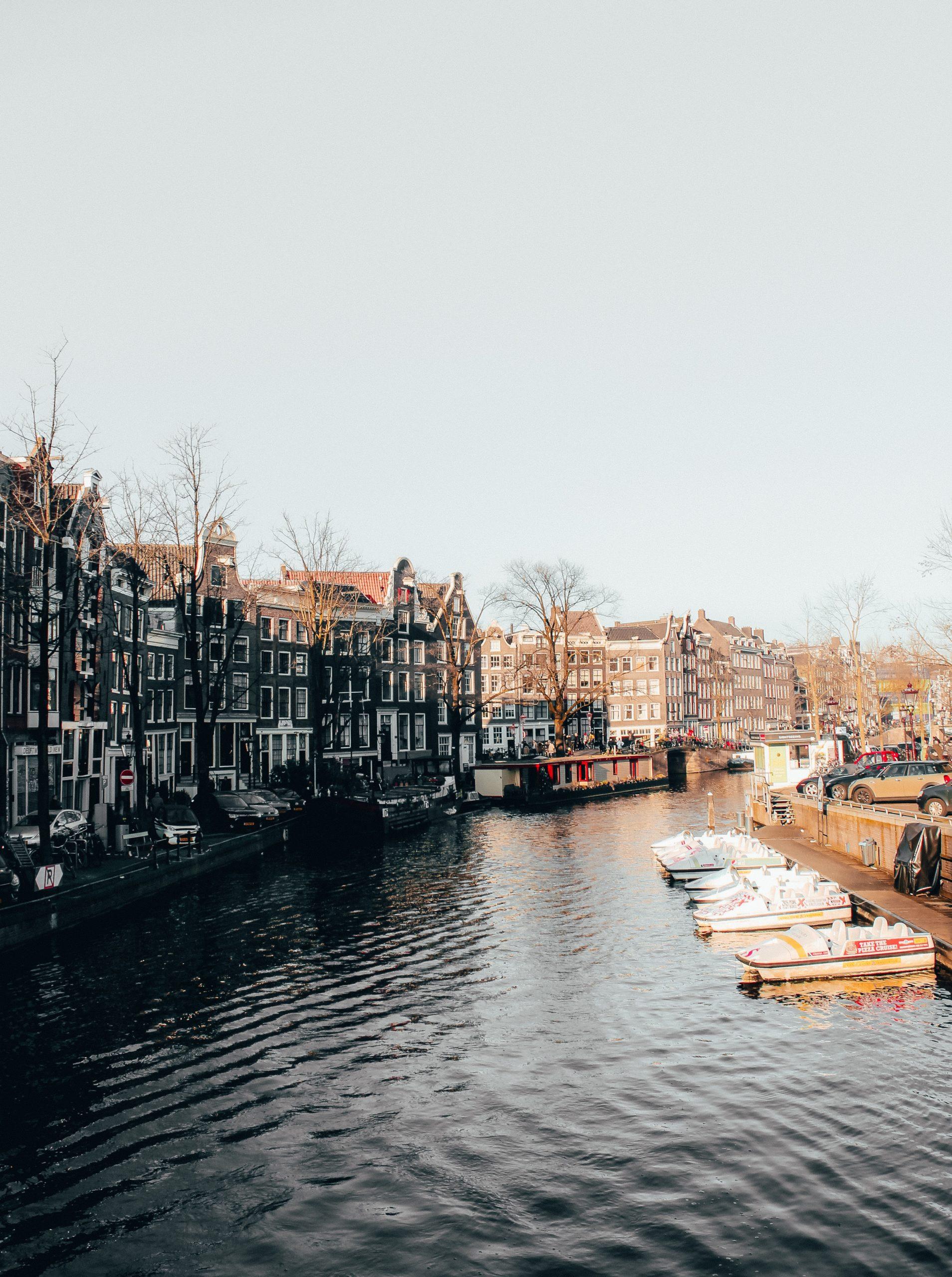 While other countries are requiring a negative COVID-19 test for entry or proof of vaccination (or both) that's not the case according to the Government of the Netherlands' travel guidelines. Visitors arriving from low-risk countries like the U.S. do not need to provide a recent negative COVID-19 test nor self-quarantine – and there's no mention of showing a COVID-19 vaccination card, either.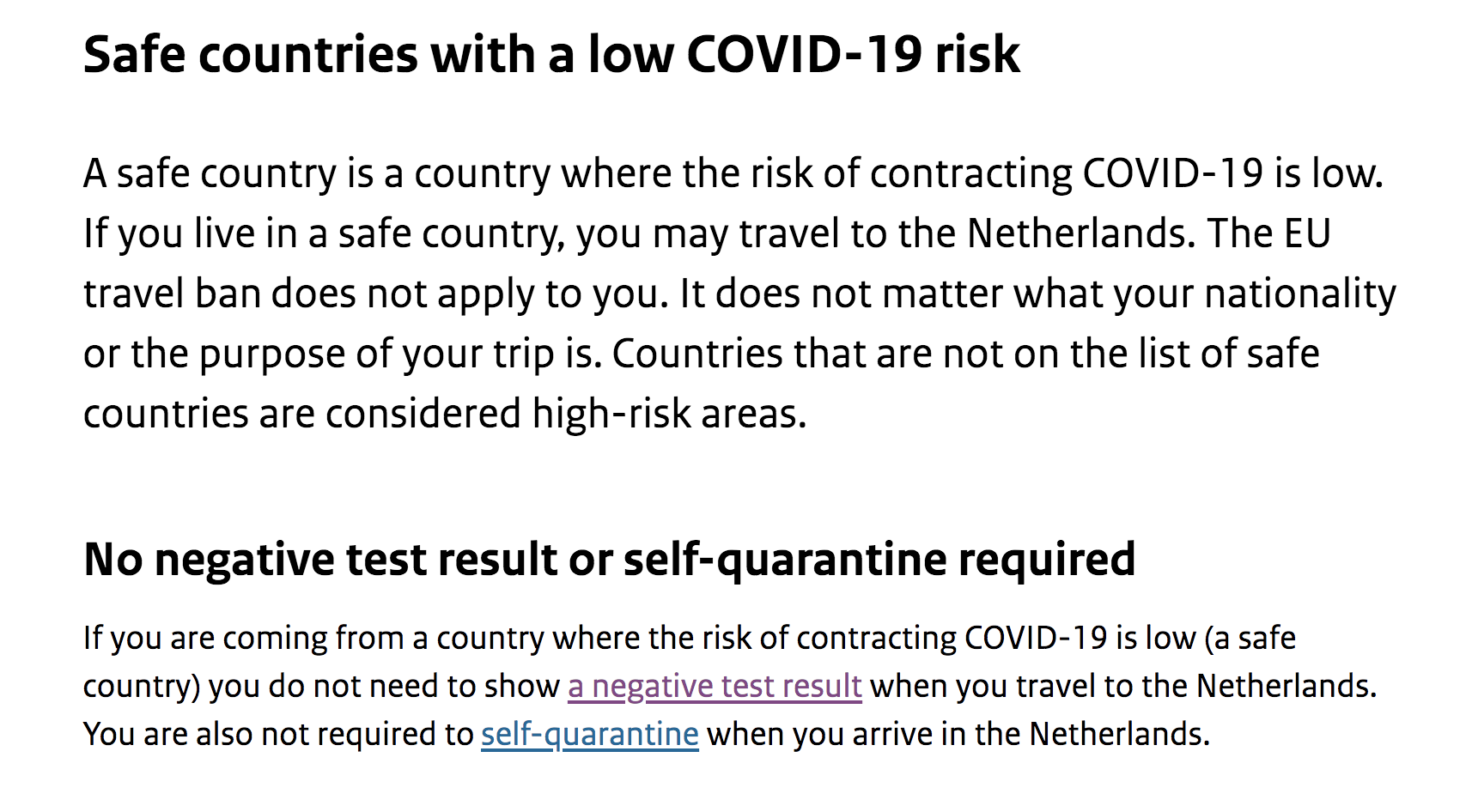 That seems almost too good to be true, and we can't rule out these requirements changing ahead of the Netherlands' scheduled reopening later this week. But it's clear that the Netherlands is moving ahead with its plans to welcome back travelers in time for the start of the summer travel season.
Germany's Open Already
Germany beat the Netherlands to the punch.
Days after the European Union gave them the go-ahead, Germany officially reopened to Americans and travelers from a handful of other countries on Sunday, June 20. But getting in to explore Berlin, Munich, or Frankfurt isn't as easy as it was two years ago.
To get into Germany, you'll need one of the following as spelled out by the German government's regulations:
Proof of full COVID-19 vaccination, so long as you've received your final dose at least 14 days prior to entry. This can be a standard Centers for Disease Control and Prevention (CDC) vaccination card or in a digital format – but a simple photo of your vaccination card won't cut it.
A recent negative COVID-19 test: Germany will accept negative PCR test results taken no more than 72 hours before arrival or a rapid antigen taken no more than 48 hours prior to entry.
Proof of recovery from COVID-19 from a positive PCR test result taken between 28 days and six months prior to arrival.
Bottom Line
Every week, it seems we see at least one or more countries in Europe reopening their borders to Americans. With the addition of Germany and the Netherlands to that list, almost every tried-and-true hotspot in western Europe is allowing travelers once again.