Hong Kong is eager to welcome back travelers, and it's giving them a big incentive to visit: Free airline tickets.
Hong Kong is giving away 500,000 round-trip airline tickets as part of its new tourism campaign "Hello Hong Kong," which officially launched this week.
Most of the plane tickets will be distributed by three Hong Kong-based airlines – Cathay Pacific, HK Express, and Hong Kong Airlines – through various promotional activities including drawings, "buy one, get one free" promotions, and games.
The airlines will distribute the free tickets in phases starting in March. Southeast Asia markets will be first up, followed by mainland China. Ticket giveaways for all other markets, including the U.S., will begin sometime in May. It's unclear how many free airline tickets will be available for U.S. travelers.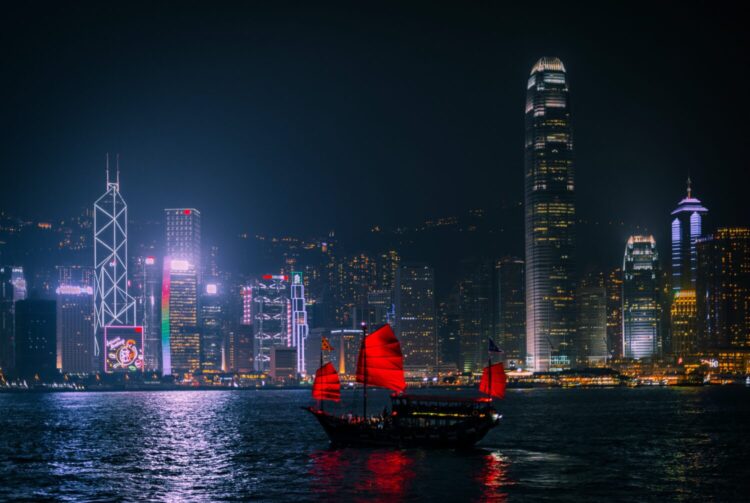 Hong Kong recently rolled back most of its travel restrictions and is looking to revive its once-thriving tourism economy, which has been slow to recover compared to its neighbors like Japan, Singapore, and Taiwan.
Before the pandemic, Hong Kong was a popular travel destination, receiving 56 million visitors in 2019 – over seven times its population, according to the Associated Press. But its strict COVID-19 policies have kept visitors away over the last three years.
The ticket giveaways could bring in millions of tourists, as officials are hoping travelers who acquire one of the free plane tickets will bring two or three friends or family members with them.
Visitors can also enjoy special offers and vouchers among other incentives in the city, the Associated Press reported.
If Hong Kong has been on your travel bucket list, it's worth it to try your luck at snagging one of the free round-trip tickets. Round-trip flights to Hong Kong, even from close-ish airports like LAX, can easily run you $1,000 or more.
How to Win Free Airline Tickets to Hong Kong
There aren't a lot of details yet on how to register for the ticket giveaways.
According to the Hong Kong International Airport (HKG), the participating airlines will provide details on their respective websites when launching the ticket giveaway activities.
Interested travelers will have to go directly to the airlines' designated web pages to register for the giveaways. The first phase of the campaign will begin in March, although an exact launch date has not been released. People who live in Southeast Asia can register for the ticket giveaways starting March 1.
If you live in North America or another market, the airport advises checking back at the end of March to find out when you can register for the ticket giveaways.
Neither of the three participating airlines – Cathay Pacific, HK Express, or HongKong Airlines – have many details available on their websites at this moment. Most simply tell interested customers to stay tuned for more information.
If you're interested in trying your luck to get one of the 500,000 free round-trip airline tickets to Hong Kong, our best advice is to keep checking the airline websites or the airport website for updates – or sign up for a free Cathay Pacific member account to receive email reminders about the giveaway.
Hong Kong Travel Restrictions
Travelers can enter Hong Kong with proof of full vaccination as well as a negative PCR test taken within 24 hours of departure to Hong Kong. You'll currently be required to take a PCR test again on your third day, plus rapid tests for the first five days.
But now, visitors no longer have to quarantine upon arrival and are no longer subject to three days of health monitoring upon arrival in the city. All travelers to Hong Kong can explore the city freely so long as they test negative for COVID-19 before their flight there. Proof of vaccination and mask-wearing is still required in most areas of Hong Kong.
Travelers heading elsewhere in Asia are now allowed to freely transit through the Hong Kong (HKG) airport without any additional restrictions.
Read our country-by-country guide to Asia travel restrictions! 
Bottom Line
Hong Kong is giving away 500,000 free round-trip airline tickets in an effort to entice travelers back to the city after years of strict COVID-19 restrictions kept many visitors away.
The giveaways will start in March, but interested U.S. travelers won't have their shot at scoring one of the free tickets until May. Details are scarce right now, but if Hong Kong has been on your travel bucket list, it may be worth trying your luck.