The list of countries reopening their borders to vaccinated travelers continues to grow: On Wednesday, France became the latest European country to welcome back tourists with proof of vaccination, including Americans.
French President Emmanuel Macron first announced the country's plan to lift many COVID-19 restrictions and resume tourism back in April. But France's seemingly complicated entry regulations that took effect Wednesday, June 9, are actually quite straightforward.
Americans and fellow travelers from many countries around the globe can enter France with proof of vaccination and a recent negative COVID-19 test: Either a PCR test no more than 72 hours before departure or a rapid antigen test no more than 48 hours before takeoff for France. No proof of vaccination? You'll need a "compelling reason" to enter France and a recent COVID-19 test – and you'll still have to self-quarantine for seven days, too.
It's just the latest country throughout Europe to restart travel in a rapid turnaround as the rest of the European Union aims to lift a year of travel bans with a vaccine passport system dubbed the "Digital Green Certificate." Earlier just this week, Spain also reopened its borders to Americans and other travelers.
France Travel Requirements
France has implemented a three-tiered "stoplight" system, with differing requirements and restrictions based upon where you're coming from. Generally speaking, being fully vaccinated is the key to getting into France, though travelers from countries on the red list will still be required to quarantine for seven to 10 days, depending on their vaccination status.
But first: What's "fully vaccinated" in France? It depends on which vaccine you received. With the two-shot regimen of Moderna or Pfizer, France considers you fully vaccinated two weeks after your final dose. With the single-shot Johnson & Johnson vaccine, you're not considered fully vaccinated until a full four weeks after your shot.
The easiest way into France is by coming from a green country: The rest of the European Union, Australia, Israel, Japan, Lebanon, New Zealand, Singapore, South Korea. Travelers from these countries can enter France with either proof of vaccination or a recent negative COVID-19 test.

Most of the globe falls on the orange list, including the U.S., Canada, Mexico, much of Central American and the Caribbean, and elsewhere. From these countries, you'll need both proof of vaccination and a recent negative COVID-19 test. France accepts both negative PCR tests taken no more than 72 hours before departing for France and rapid antigen tests taken within 48 hours of departure.
For now, the standard Centers for Disease Control and Prevention (CDC) vaccination card will suffice to prove your vaccination status.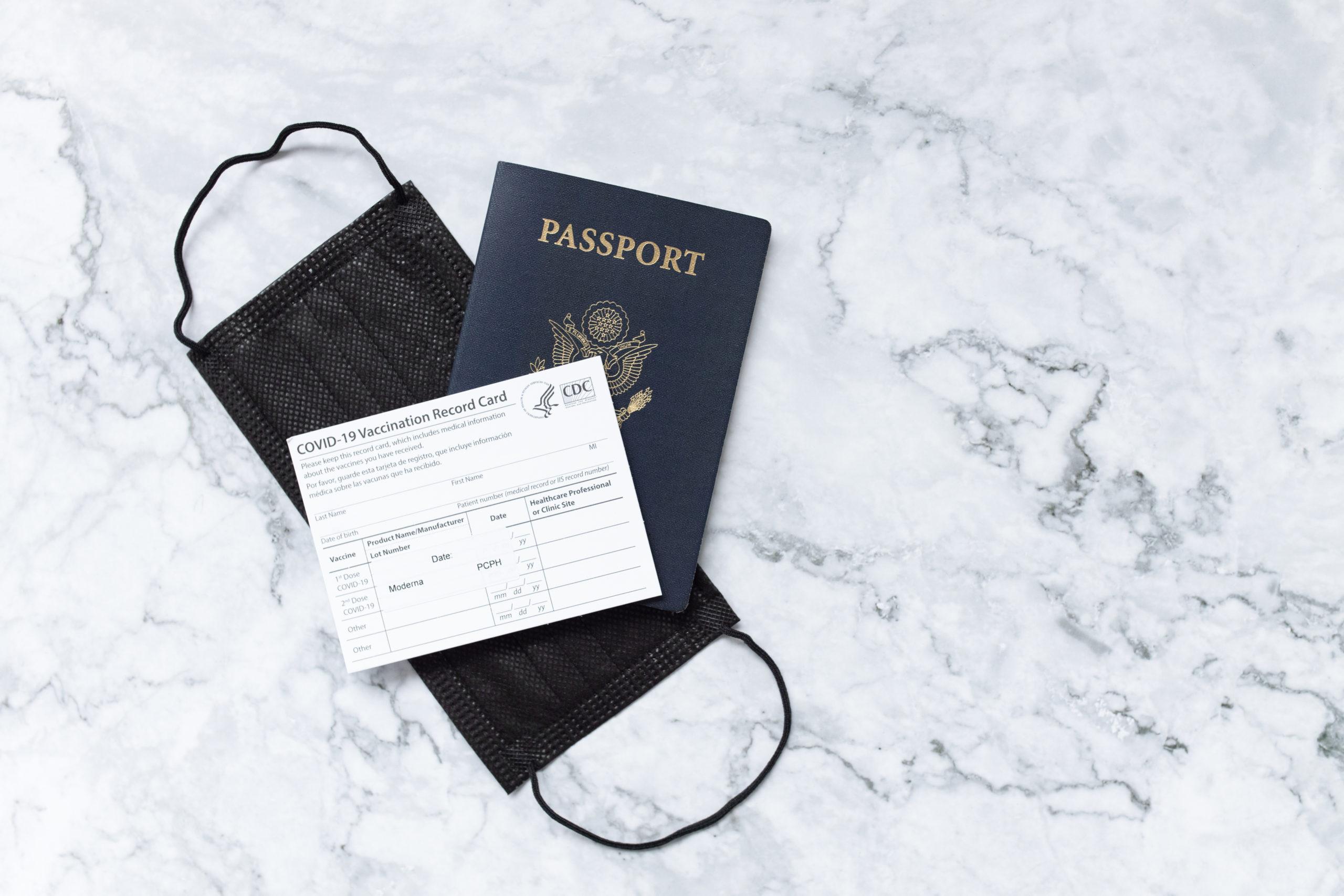 But it's unclear how that applies to unvaccinated children. French regulations only say: "The compelling reasons and quarantine measures applied to vaccinated adults are extended under the same conditions to accompanying minors, whether or not they are vaccinated."
Not vaccinated? To get into France, you'll need a "compelling" reason to get in, like French or EU citizenship, a long-stay visa, a student or essential worker, or transiting through France in under 24 hours. To stay, you'll need a recent negative COVID-19 test before your flight, get a rapid antigen test upon arrival, and then self-quarantine for seven days.
Traveling to France from red countries is still largely off-limits, affecting countries like Brazil, Argentina, Chile, South Africa, India, Turkey, Sri Lanka, and others. Coming from those countries, you'll need a compelling reason for entry, two COVID-19 tests, and could be subjected to a 10-day quarantine, depending on your vaccination status.
All these restrictions are subject to change over time – especially as the European Union implements its Digital Green Certificate system. And currently, all international travelers will still be required to provide a negative COVID-19 test before boarding their flight to the U.S. – regardless of their vaccination status.
Read more: Where Can I Travel Once I'm Vaccinated?
What's It Like in France Now?
After a third wave of COVID-19 cases forced much of Europe back into lockdown this spring, things are turning around in France.
What was once a 6 p.m. curfew has been progressively pushed back – there's now a nationwide curfew in place from 11 p.m. until 6 a.m., with fines for breaking it. Macron has said he hopes to eliminate that curfew entirely by the end of June.
One big requirement still in place? Face masks are still mandatory throughout France, including outdoors. That's expected to remain in place until at least June 30.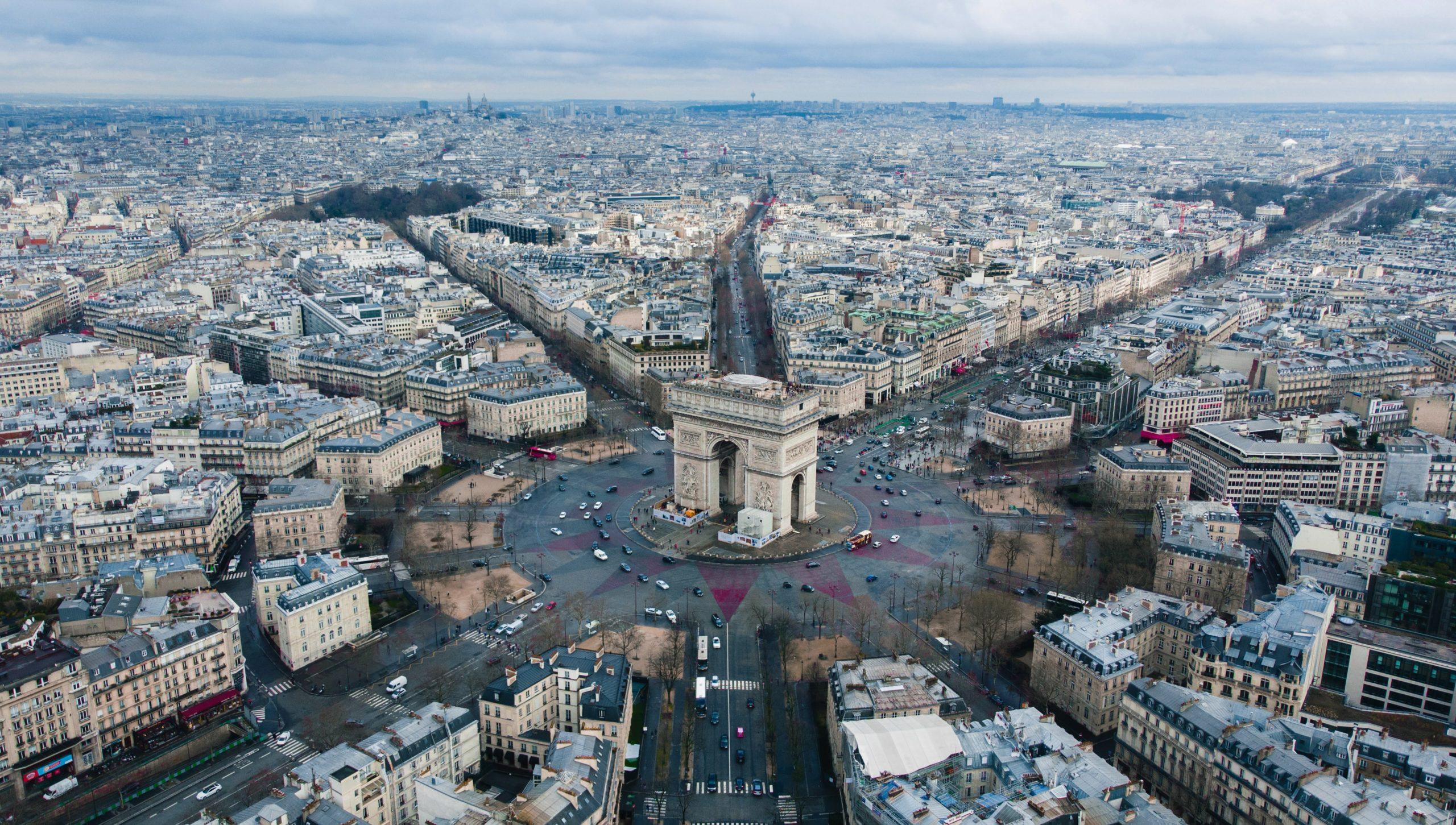 Restaurants and cafes were allowed to resume indoor dining with a 50% capacity limit as of June 9, while outdoor dining has been allowed to resume at 100% capacity. There's still a limit of six guests per table, however.
Museums, theaters, sports stadiums, and other venues have been allowed to reopen with capacity limits of up to 5,000. But you may need to use France's new digital health pass to get into larger venues.
Bottom Line
Another one. Despite the uncertainty and the possibility it could back out last minute, France has officially reopened travel to vaccinated Americans and other tourists.
France is just the latest country across Europe to welcome back travelers in time for a summer travel season unlike any other.