Thousands of flights across the country were delayed or canceled Wednesday after the outage of a critical national airspace alert system caused a brief nationwide grounding, causing a cascade of flight disruptions throughout the day long after flights were cleared to resume.
Reports that the Notice to Air Missions (NOTAM) system went down first surfaced late Tuesday night. NOTAM alerts pilots to weather events, runway issues, and other hazards that could affect flights. Without it, pilots would essentially be flying blind.
That system was fixed by Wednesday morning, Department of Transportation Secretary Pete Buttigieg confirmed, allowing regulators to lift a nationwide ground stop by 9 a.m. Eastern Time.
The Federal Aviation Administration said a preliminary review traced the outage to a damaged database file. Buttigieg asserted there is no evidence of a cyber attack, but said the FAA will continue to investigate the issue.

But even with planes cleared to return to the skies, trouble continued for travelers scheduled to fly Wednesday. And there was no guarantee it would be smooth skies by Thursday.
Nearly 7,700 flights in the U.S. had been delayed by midday, according to data from FlightAware.com, with another 1,110 flights and counting canceled altogether. But that tally of delays and cancellations could easily continue growing throughout the day as the morning pause left airline crews and planes out of place, unable to catch up in time for the next flight.
That same snowball effect plagued Southwest late last month, leading to a historic meltdown long after a brutal winter storm had passed through. This latest national airspace issue was hitting Southwest hard again Wednesday: By midday Wednesday, the carrier had delayed more than 1,800 flights and canceled nearly 400 more, affecting more than half its schedule for the day.
As airlines strained to catch up, several carriers issued waivers allowing flyers to rebook flights without paying change fees or hefty fare differences. Delta is allowing anyone scheduled to fly Wednesday to push their flights back as late as Friday without penalties. United's waiver, meanwhile, allows passengers traveling in and out of select airports to rebook their trips as late as next Monday Jan. 16.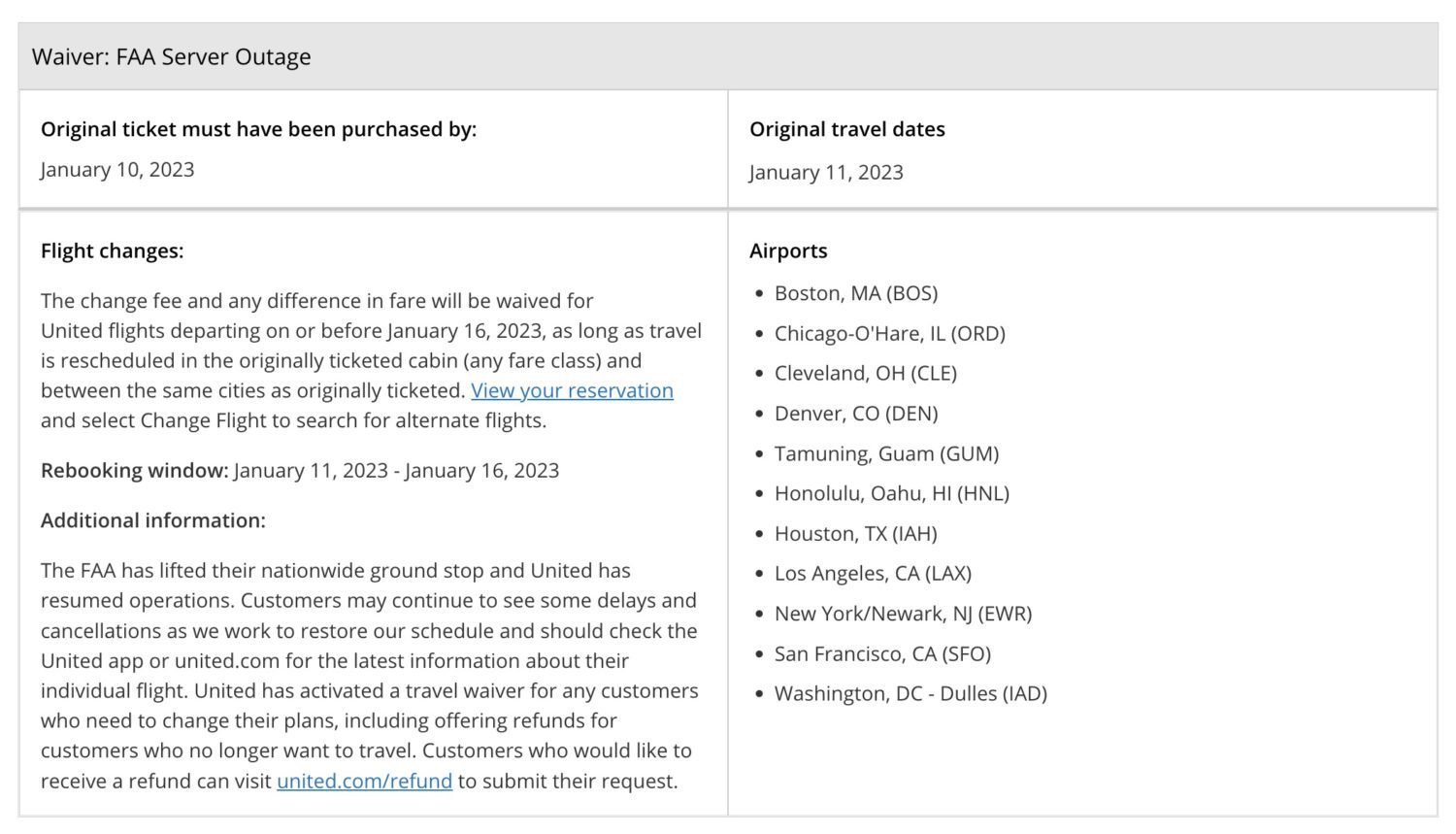 After two-plus years of mass disruptions in air travel, Wednesday's episode the latest reminder of just how complex and fragile the aviation industry can be.
While bad weather or labor shortages after airlines shrank to survive the worst of the pandemic have caused several weeklong meltdowns, the national airspace system has been a major factor, too. Air Traffic Control centers have repeatedly struggled to keep up as travel has bounced back, especially in and around Florida.
But the cause of the system outage was unclear. Buttigieg told MSNBC Wednesday afternoon he's directed the FAA to investigate what happened with what he called a "vital safety system." He said only there was no indication of some kind of cybersecurity attack, though stopped short of ruling it out.
Buttigieg said the NOTAM system had been regularly upgraded but hinted he would pursue even more after its high-profile collapse.
"One of the questions we need to look at right now is and one of the things I'm asking from the FAA is: What's the state of the art?" he said. "How is it possible for there to be this level of disruption?"