The federal mask mandate on planes and airports is currently set to expire on Jan. 18 after an extension last summer. But you'll have to keep your mask on for your flight for even longer.
President Joe Biden's administration is extending the federal mask mandate for public transportation through March 18, according to remarks released Thursday ahead of a planned announcement. The news was first reported by Reuters late Wednesday.
That move is part of a series of enhanced travel restrictions as the nation prepares to fight against the spread of a mysterious new COVID-19 variant. The White House is also enacting even tougher testing restrictions for international travel, requiring all Americans and other travelers to get a negative COVID-19 test no more than one day before flying to the U.S. – regardless of vaccination status.
Those new testing requirements will take effect next week. Despite some initial concerns, there are no current signs that the U.S. will also require travelers to self-quarantine after returning home from abroad.
"This tighter testing timeline provides an added degree of public health protection as scientists continue to assess the Omicron variant," a White House statement reads.
Airlines big and small made masking onboard mandatory from the start of the pandemic last year, but Biden made it a federal requirement through executive order on his first day in office. This will be the third extension since it was originally put into place, making for almost two full years with masks onboard planes – if not even longer.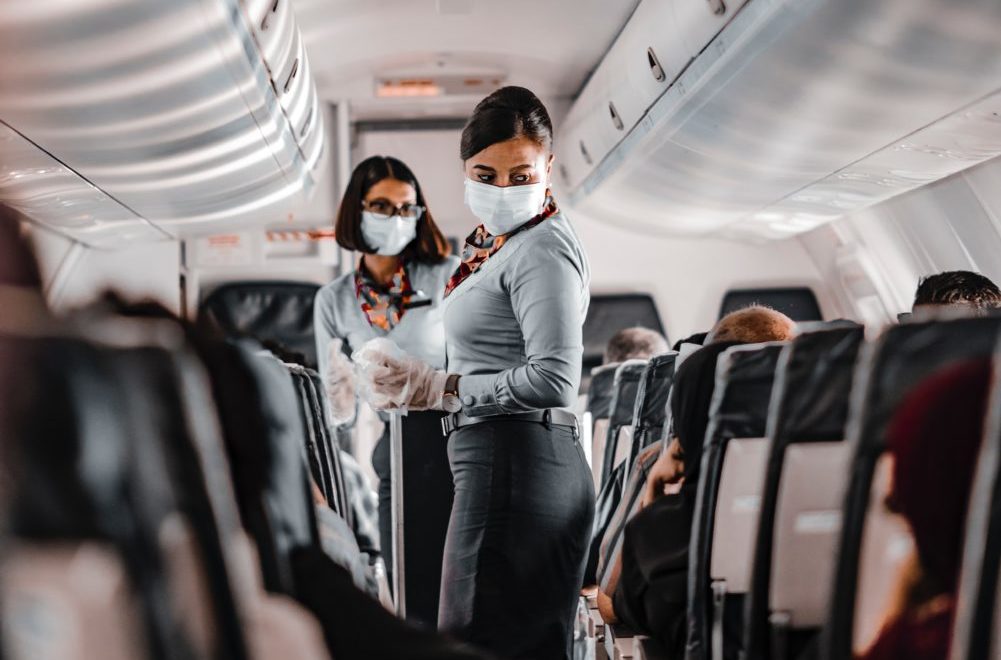 There had been hope among airlines, travelers, and even Congress that masking requirements would end after the busy summer travel season. Mask requirements have become a major flashpoint in the skies, helping fuel a drastic surge in unruly passengers and a zero-tolerance crackdown from the Federal Aviation Administration.
But the fast-spreading Delta variant changed that calculus this summer, driving another wave of COVID-19 cases, hospitalizations, and deaths across the country. And with alarm about the Omicron variant growing by the day, that continues.
An extension means that all travelers will continue to be required to wear masks in airports, on airplanes, and on other forms of public transport through the winter travel season. It will now last through at least March 18, 2022.
While transmission on planes appears to be fairly low thanks to hospital-grade filtration systems, public health officials have said that masks are critical in preventing further spread of COVID-19 through travel. Plus, there's much more to travel than simply sitting on a plane.
"Masks are really powerful and we should make sure they're part of our arsenal," the Centers for Disease Control and Prevention's Marty Cetron previously said. "The truth is that the unvaccinated portion that's out there is extremely vulnerable."