You'll have to keep your mask on for your flight for longer – much longer.
The federal mask mandate on planes, in airports, and on other forms of public transportation has been extended all the way through January 18, 2022, the Transportation Security Administration (TSA) confirmed after a Reuters breaking news story.
After being a matter of airline policy from near the start of the pandemic, President Joe Biden made it a federal requirement through executive order on his first day in office in January. It had been set to lapse Sept. 14 after the last extension in the spring.
There had been hope among airlines, travelers, and even Congress that masking requirements would end after the busy summer travel season – if not sooner. Mask requirements have become a major flashpoint in the skies, helping fuel a drastic surge in unruly passengers and a zero-tolerance crackdown from the Federal Aviation Administration.
But the fast-spreading Delta variant has clearly changed the calculus, driving another wave of COVID-19 cases, hospitalizations, and deaths across the country. Daily COVID-19 cases are at their highest point in the U.S. since January. Major U.S. airlines were briefed Tuesday on the brewing announcement that the federal mask mandate would be extended until mid-January 2022, Reuters reports.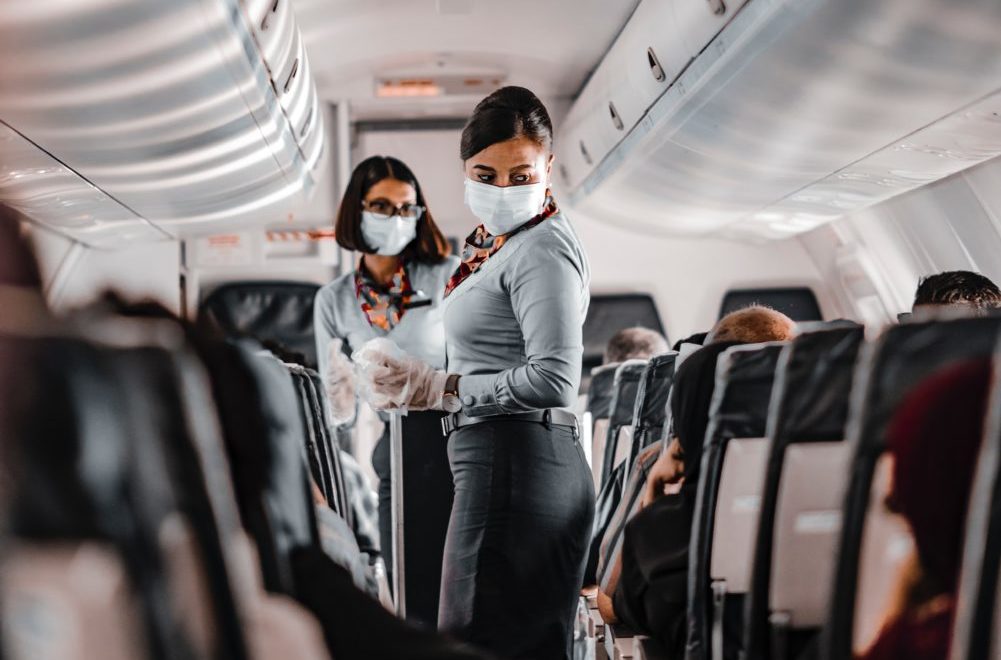 An extension means that all travelers will continue to be required to wear masks in airports, on airplanes, and on other forms of public transport through the Thanksgiving and winter holiday season. It will now last through Jan. 18, 2022.
It's not the first action on masks since the Delta variant's emergence. Last month, the Centers for Disease Control and Prevention (CDC) reversed course and again recommended wearing masks in areas of high COVID-19 transmission.
While transmission on planes is fairly low thanks to hospital-grade filtration systems, public health officials have said that masks are critical in preventing further spread of COVID-19 through travel. Plus, there's much more to travel than simply sitting on a plane.
"Masks are really powerful and we should make sure they're part of our arsenal," the CDC's Marty Cetron previously said. "The truth is that the unvaccinated portion that's out there is extremely vulnerable."