When things go wrong, you learn a lot about a company by how they respond. For many travelers, coronavirus has derailed spring travels – and shown what companies are trustworthy.
From airlines to hotels to online travel agencies, travel sites are getting hammered by people looking to change or cancel their plans. Bookit.com, a relatively small online travel agency (OTA) went bankrupt overnight, footing fully paid travelers with another bill. Travelers have had nightmares trying to get through to other small OTAs like CheapOair or JustFly.
While the response from airlines hasn't been perfect, it's generally a smoother process – without the need to deal with a middle man. And it's the latest, starkest reminder that you should book flights directly with the airline whenever possible.
Let's dive in.
What Does "Booking Direct" Mean?
If you're not booking directly through an airline or in-person with a travel agent, you're likely booking through an OTA: an online travel agency.
Some of the largest OTAs you'll recognize by name: Expedia, Priceline, Travelocity are just a few. Then there are hundreds of smaller OTAs like TravelMerry, JustFly, and many more. These are the travel providers you get routed through by search engines like Kayak, Skyscanner, or Momondo.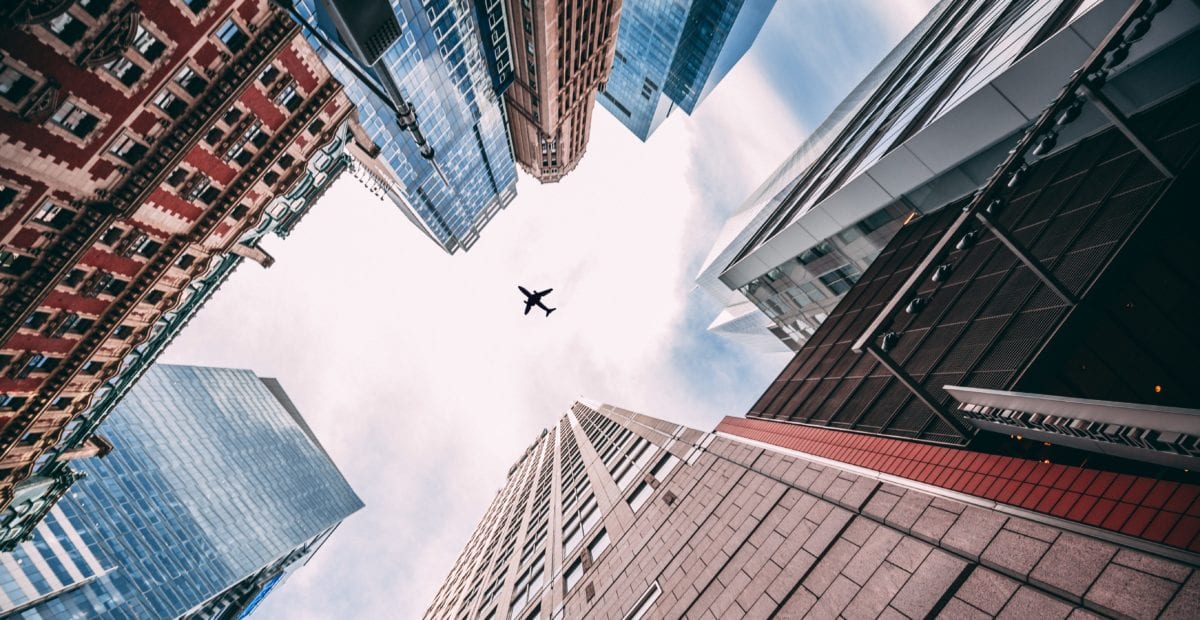 Big or small, OTAs are third-party sites that make their money by buying airfare from the airlines and taking a cut of the sale. Sometimes they mark up the fare to make more money, other times they sell fares at deep discounts.
These price differences have made OTAs a go-to for budget-conscious travelers looking to save on flights. But there's more to consider than just cost.
What Coronavirus Has Taught Travelers
Unfortunately, online travel agencies – especially smaller ones like TravelMerry, Vayama, Trip.com, and others – aren't known for their customer service. The giants like Expedia and Orbitz have dedicated customer service teams, making them generally reliable. Others … not so much.
When things go smoothly, the savings you can get booking a flight through a smaller OTA can seem invaluable. But things aren't going smoothly right now, to say the least.
The spread of coronavirus has led travelers to cancel flights, airlines to halt service, and countries to impose travel bans that make a vacation impossible. And that's causing massive problems for reservations. There's nothing worse than getting stuck between the OTA and airline's customer service passing the blame back and forth, leaving your case unresolved.
And that's if you're lucky enough to find and get through to the OTA's customer service at all.
OTAs are generally deferring to airlines' coronavirus policies to change or cancel flights, but this adds another layer of bureaucracy – and often, worse customer service. You need to go through whichever agency you booked with in order to change or cancel your trip. Smaller OTAs are difficult to get ahold of even in the best of times. And even with better customer service with the likes of Expedia, they're still acting as middlemen.
Travelers that booked directly with an airline have generally had a much smoother process. Many major airlines made the process of changing or canceling flights amid coronavirus easy: change or cancel fee-free to get an airline voucher for future use. For airlines like Delta and American, if you missed or skipped your flight due to coronavirus, you would automatically be issued an airline voucher, no questions asked – and no hours on hold with customer service.
If you want the best customer service possible in case of an issue, book directly with the airline. More often than not, that alone can justify paying more than you would by booking through an OTA.
Other Reasons for Booking Direct
Even before we saw how travel companies reacted to the spread of coronavirus, we've urged booking direct with the airline whenever possible. Here's why:
1. Cheaper Fares Come at a Cost: Sometimes, OTAs big or small may have a slightly cheaper price than the airline's website is showing. In some cases, smaller OTAs listing through Skyscanner or Momondo can have fares up to $200 less.
But that's not always the case. Sometimes these smaller agencies mark up the fares, making the final price higher than booking with your airline. That's why we recommend starting your search with Google Flights. Zero in on the best fare, then check it out directly with the airline and scope out some other OTA options. If it comes down to a $20 difference, it may be worth booking directly with the airline in case anything goes wrong.
2. Better Service When Things Go Wrong: If you have a problem with your flight – a delay, cancellation, or otherwise – it's easier to get things resolved when you've booked directly with the airline. Just get in touch with their customer service or even send them a DM on Twitter or Facebook. They'll be much more likely to work with you on the reservation quickly than if you book through a third-party site or OTA.
3. Earn More Points: Generally, you will still earn miles on flights booked with major OTAs. But it depends on the fare class. If you want to be sure you'll get your miles, book directly with the airline and be sure you've entered your frequent flyer number. Plus, if you've got an airline co-branded credit card, you earn more points when you book directly through the airline.
4. Count on the 24-Hour Cancellation Policy: Airlines are required to offer a 24-hour free cancellation policy on any flight touching U.S. soil. This is a huge benefit to booking directly with airlines, since not all OTAs abide by it. Major OTAs like Priceline and Expedia typically offer free 24-hour cancellation, but smaller OTAs like TravelMerry or Vayama found through sites like Momondo and Skyscanner generally don't.
Bottom Line
Coronavirus has taught travelers some valuable lessons when it comes to planning travel. It's certainly giving us all some perspective and patience.
But perhaps the most important lesson is the value of booking directly with the airline whenever possible. You'll get better customer service and have more leverage if something goes wrong. Whenever you can, remove the middleman and go straight to the source.