A China Eastern Airlines Boeing 737-800 carrying 132 people onboard crashed in the mountains of southern China on Monday, with media reporting there were likely no survivors.
The China Eastern Airlines jet was cruising from the western Chinese city of Kunming to Guangzhou near the southeastern coast when flight tracking website FlightRadar24.com recorded a rapid and steep descent of 31,000 feet per minute on Monday afternoon. Footage of the wreckage shows a fiery blaze in a heavily forested area near the city of Wuzhou, over 100 miles west from Guangzhou.
It's one of the biggest crashes in nearly two years since a Pakistan International Airlines flight went down in May 2020 near Karachi, killing all but two of 99 passengers onboard. The cause of Monday's crash was not immediately clear. The airline and Boeing confirmed the incident and said they were gathering information.
Media in the area said there were no signs of survivors at the crash site, according to Reuters.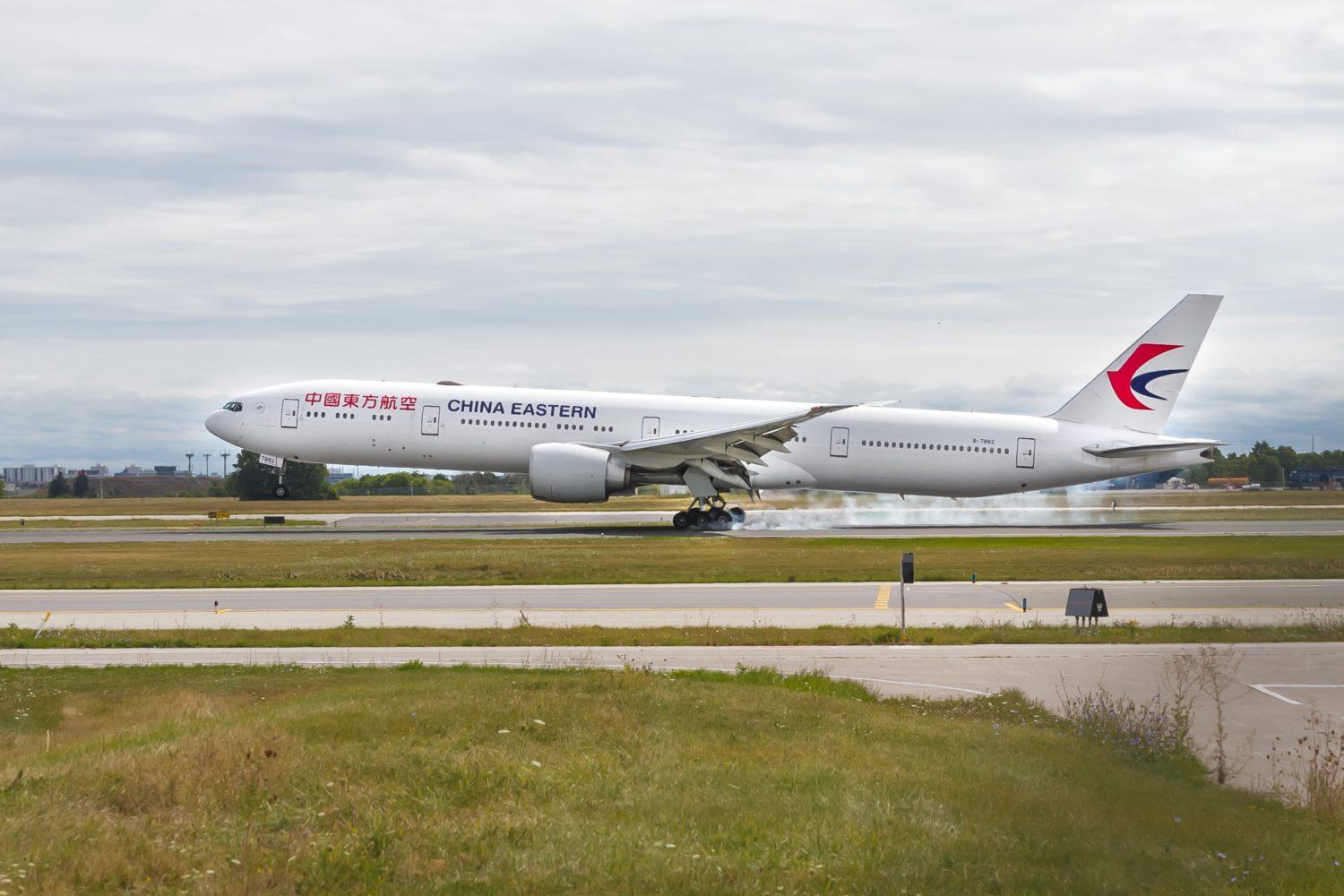 The 737-800 involved in Monday's crash is distinct from Boeing's newer, troubled 737 Max jets. Those planes were grounded worldwide for more than a year and a half after two fatal crashes in Indonesia and Ethiopia that combined to kill 346 people. That plane re-entered service in the U.S. in December 2020 after Boeing and regulators fixed several design flaws on the jet that were responsible for the crashes.
The 737-800, meanwhile, is a predecessor to the 737 Max and among the most popular variant of Boeing's workhorse jet line. China Eastern said it would ground all 100-plus 737-800s in its fleet following the crash.
Based out of Shanghai, China Eastern is the country's second-largest carrier and a member of the SkyTeam alliance. It partners closely with Delta Air Lines, which owns a minority stake in the airline. Prior to the pandemic, China was the world's fastest-growing aviation market and on pace to surpass the U.S. in a matter of years.
This is a breaking news story, check back for updates. Lead photo courtesy of Aero Icarus via Flickr.