The euro has been struggling for months, with exchange rates with the U.S. dollar sagging below the 1:1 mark for much of the summer and into the fall. Now the British pound is hot on its tail.
The value of currency of the United Kingdom against the dollar has been on a downward spiral for many months, dropping all the way from 1.37 pounds to the dollar this time a year ago to below 1.10 pounds to the dollar today, according to currently published exchange rates – dipping as low as 1.05 before bouncing back Monday morning. It may not have hit parity as the euro did this summer (at least not yet), but that's the lowest exchange rate recorded since at least 1985.
While it's the latest reminder of economic turmoil abroad, there's a huge upshot for Americans heading across the pond: From London to Scotland and across almost all of Europe, your dollar goes further than it has in nearly four decades.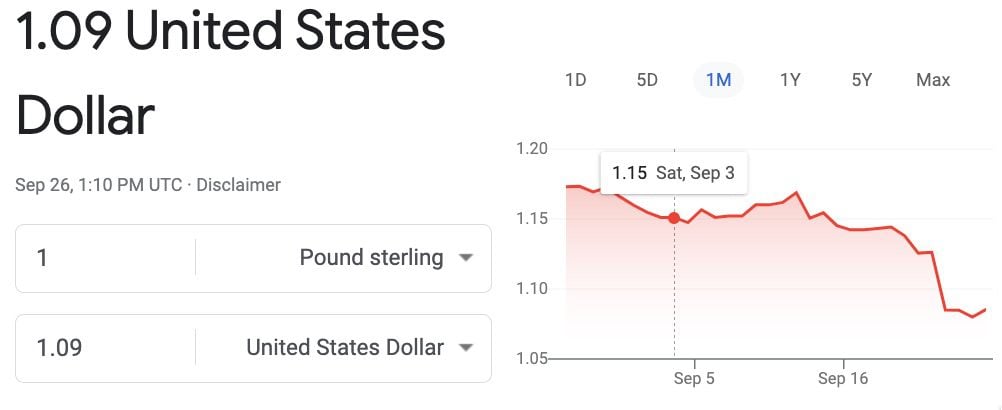 Consider this: A 25 pound dinner at a London pub that would have cost over $34 a year ago in dollars now runs you $27 and change. A 200-pound hotel night in Scotland that worked out to $274 in September 2021 is just $218 today when factoring in only the lower exchange rates.
Those are real savings – and the disparity is even bigger for the euro. After dipping below the 1:1 mark for the first time in two decades at the start of the summer, the euro has continued to trend downwards. As of Monday morning, the euro was trading at just 96 cents to the dollar.
Of course, those exchange rates don't reflect the reality that inflation is pushing many sticker prices higher. And while Americans have been dealing with inflation for months (though there are signs that's starting to fade), it's even worse across much of Europe thanks in part to Russia's invasion of Ukraine putting the squeeze on energy prices.
That runaway inflation is ultimately what's pushing exchange rates in Americans favor: With economic uncertainty mounting, foreign investors keep putting their money into the "safe haven" of the dollar.

Still, it's a silver lining for Americans whose dollar could stretch even further abroad than here at home. And it's a great time to head to England or elsewhere in Europe – or start making plans for 2023.
With travel restrictions fading away across nearly all of Europe and the requirement to test negative before flying home axed at the start of the summer, it just reinforces the fact that the time is ripe to travel abroad. Plus, we've been seeing cheap flights to European hotspots like sub-$400 fares to Ireland, a wave of cheap fares to Athens and the Greek islands, and even an unprecedented nationwide Delta SkyMiles flash sale to cities across the continent for 32,000 SkyMiles … roundtrip!
Even typically pricey fares into London-Heathrow (LHR) or London-Gatwick (LGW) have occasionally dipped below $600 roundtrip nationwide – and sometimes under $500!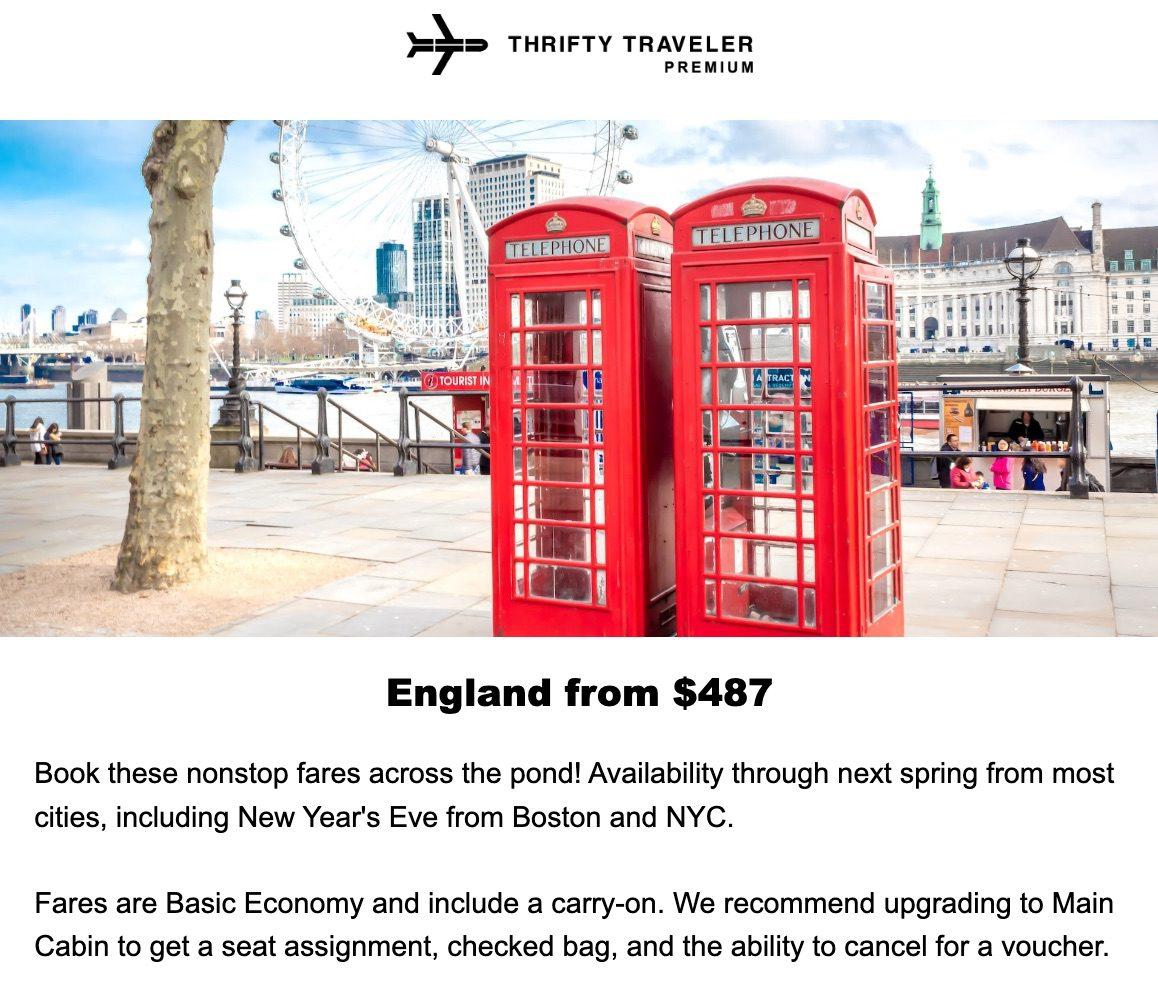 To take full advantage of these better exchange rates, travelers will want to check a few boxes first:
Bottom Line
Just like the euro, the British pound is struggling right now … and ironically, that could be good news for travelers heading across the pond soon.
Exchange rates with the U.S. dollar have dropped to their lowest point in nearly 40 years, which means your dollar goes further in the U.K. than it has in many decades.