A month after vowing to tackle hidden (and sometimes exorbitant) cleaning surcharges and other fees that can double the cost of a rental, Airbnb's CEO says a fix is on the way.
Brian Chesky, the platform's chief executive, announced on Twitter early Monday that users will be able to see the full price of each property – including all fees, though not taxes – with a new toggle option "starting next month." With that feature turned on, travelers will see the all-in nightly price upfront, whether they're skimming the pages of results, spinning across the map, or looking at each individual listing.
That's a long-awaited change and the highlight from a longer list of upcoming updates to Airbnb, including:
Airbnb will begin "prioritizing total price" when ranking search results, giving priority to highly ranked, affordable homes – not just based on a low nightly rate before fees kick in.
The company will crack down on hosts who require guests to do laundry and other tasks before leaving by requiring hosts to disclose "unreasonable checkout tasks" during the booking process.
Airbnb is also adding "new pricing and discount tools" for hosts to set more competitive rates.
"I've heard you loud and clear—you feel like prices aren't transparent and checkout tasks are a pain," Chesky said.
Chesky also included a brief video demo of what the new total price toggle will look like, saying: "When you turn this on, you'll see the total price (before taxes) in search results, as well as on the map, price filter, and listing page. You can also view a full price breakdown with Airbnb's service fee, discounts, and taxes."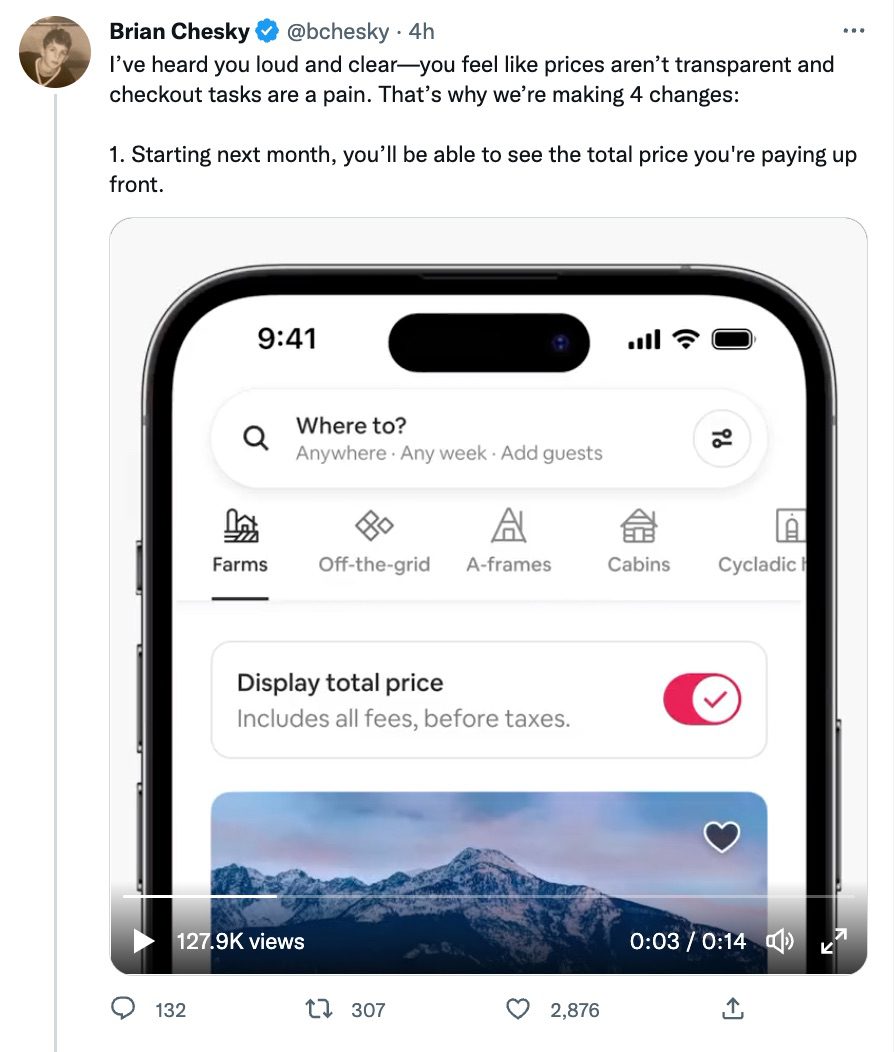 Why that option will not simply be the default is a mystery. And even then, the results of Airbnbs won't display the full, total cost because taxes aren't included until checkout – though those taxes are typically much less than cleaning or service fees.
Airbnb has taken big steps over the years to evolve with the times and address travelers' concerns. They've launched a top-rated tier of properties called Airbnb Plus, overhauled their search platform, and beefed up Airbnb cancellation policies throughout the pandemic.
Displaying something closer to the true, all-in cost to travelers upfront has been a long time coming. And while Airbnb still has generally done a better job at disclosing these fees at checkout than hotels with their dreaded "resort fees," it has still lead to massive sticker shock and a growing chorus of frustrated users demanding more transparency.
Social media has been buzzing in recent months with angry accounts and screenshots, showing exorbitant cleaning fees that approach (or exceed) $200. The Wall Street Journal recently channeled that anger, including an account from a traveler who paid a $375 cleaning fee on top of the $299 nightly rate for an Airbnb in Sedona – and still was required to do several chores at the property.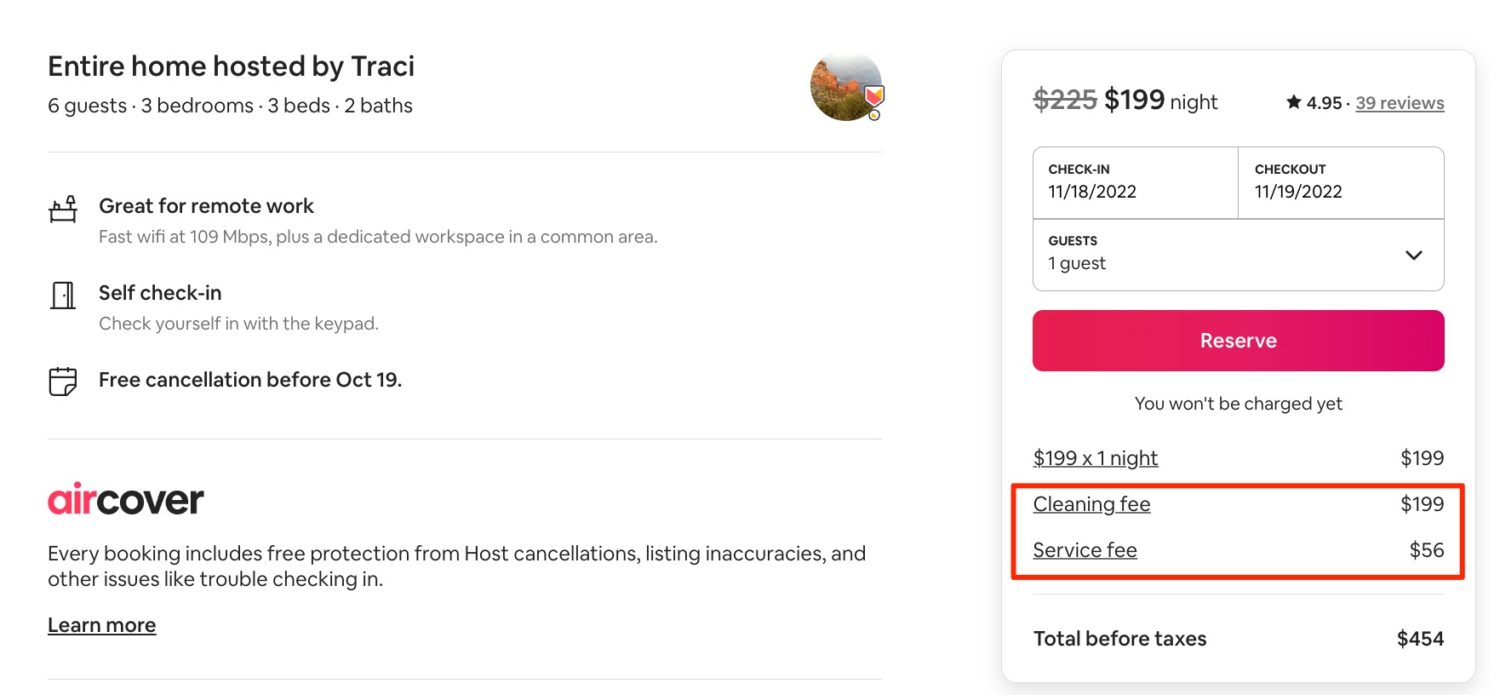 Cleaning fees on Airbnb are set individually by each property owner, typically a flat fee whether you stay for a full week or just one night. Along with the service fees Airbnb itself collects, they can add up fast.
Last month, Chesky said that Airbnb would work to limit those fees in the first place by encouraging property hosts to reduce them as well as suggesting a new, variable system for lower cleaning fees for shorter stays. But those plans may have fizzled out after blowback from Airbnb hosts: He made no mention of either initiative on Monday.
Bottom Line
It's about time.
It should have happened years ago, but Airbnb will finally give travelers the ability to see something closer to the total price for a stay right off the bat. Why Airbnb is making this optional rather than the standard – and why it still won't include taxes – is puzzling.
But it's still bound to be a massive improvement.