The COVID-19 pandemic has reshaped travel in the last year. Masks became mandatory on planes, airlines scrapped in-flight service and increased cleaning, and boarding procedures changed. Many carriers even blocked middle seats to give passengers more space onboard.
But as May arrives amid a slow-yet-steady rebound in travel, that will change. Some of the pandemic-driven changes travelers have come to expect will disappear, from blocked middle seats to free changes and even enhanced cleaning measures.
Here's a look at what's about to change.
The Free Change Free-for-All is Over
If there was one silver lining to the pandemic, it was the unprecedented flexibility airlines gave travelers to book tickets worry-free.
The uncertainty of COVID-19 made planning travel next-to-impossible, so airlines granted free change and cancellation to any fare. Book a flight for next month or next year, and you'd be able to change it for free or cancel and get a voucher. Even the cheapest basic economy fares were eligible to be changed and canceled for free.
Airlines extended those policies again and again (and again). That ends today. 
On almost every major U.S. carrier – including Alaska Airlines, Delta, and United – the deadline to get free change or cancellation on every fare is ending. Starting May 1, you'll have to pay for a more expensive standard economy fare or higher to get that flexibility. 

On American Airlines, those days are already over. While other carriers matched Delta's eleventh-hour extension of these policies at the end of March, American did not.
And on JetBlue, it's a bit different. Any JetBlue basic economy fares purchased by May 31 will be eligible for free change and cancellation. After that, you'll have to pay $100 to change most Blue Basic fares within the U.S., Mexico, Central America, and Caribbean – and $200 for other tickets.
Fortunately, most major airlines have done away with change fees for good on both domestic and international tickets except on basic economy fares, which cannot be changed or canceled, period.
So this is a big change. If you want that flexibility going forward, you'll have to pay more for it. Airlines typically charge $70 to $80 or more to avoid basic economy on domestic flights – and much more if you're traveling internationally.
No More Blocked Middle Seats
And then there were none.
This time last year, many airlines began blocking middle seats to give passengers more room onboard. American began filling planes up to capacity in July 2020, and Southwest followed suit last fall. Eventually, JetBlue and Alaska Airlines stopped too, leaving Delta as the only carrier still blocking middle seats.
That ends this Saturday, when Delta will stop blocking seats and resume selling flights to capacity. As of May 1, no U.S. airline will be blocking middle seats anymore.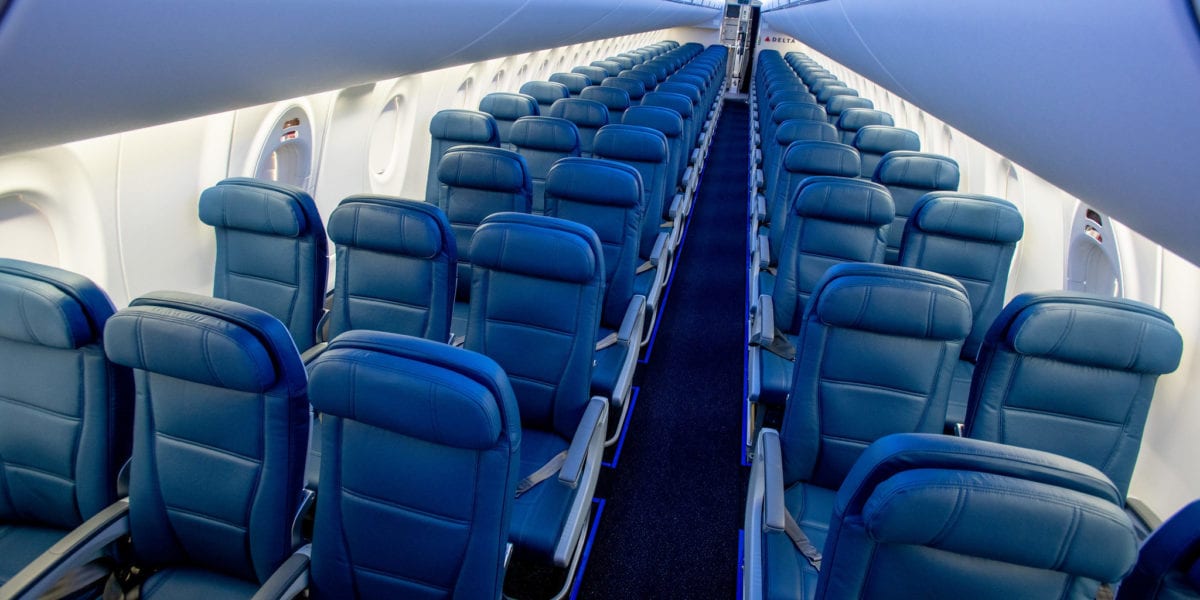 That's a seachange. Airlines like Delta have blocked middle seats in the hopes that more passengers would fly with them – who doesn't want some extra space, after all? And in many ways, it worked: Delta has repeatedly said its sales were up along with passenger satisfaction scores, citing the additional room.
But things are changing. Travel is coming back, planes are filling up, and Delta has decided it can no longer afford to keep those seats empty as more Americans book flights and plan travel. By unblocking those seats, Delta can drastically increase the amount of available seats as travel rebounds without the cost of adding more planes back to the skies.
An empty middle seat is not social distancing: It was another 18 to 20 inches of space, not 6 feet. But even that small amount of space could make a big difference for those wary of rubbing elbows with a stranger. And some flyers clearly sought it out.

Soon, it will no longer be an option on any airline. It's the end of an era.
Less Cleaning, Social Distancing on Delta
Perhaps more than any other airline, Delta has emphasized safety and cleanliness throughout the pandemic.
But it's not just empty middle seats that will disappear in May on Delta. Delta quietly announced some substantial changes to how it will clean planes and promote social distancing in airports in a news release this week.
For almost a year, Delta has been using electrostatic sprayers to clean planes between each and every flight. Starting sometime in May, the airline will cut that back to just once a night, pointing to new guidance from the Centers for Disease Control and Prevention (CDC) showing the risk of COVID-19 transmission from surfaces is low.
Meanwhile, Delta also said it will remove many social distancing markers from Delta Sky Clubs, gate areas, jetbridges, and other public airport areas "to allow for additional customers in our airport spaces."
"But hand sanitizer stations and plexiglass shields at Delta check-in counters, in Clubs and at gate counters will all remain in place," Delta's chief customer experience officer Bill Lentsch said.

To be clear, other airlines scaled back their cleaning procedures long before Delta. And in our experience, no airline was as proactive throughout the pandemic at promoting social distancing as Delta.
Delta will continue boarding planes from back to front for the foreseeable future. Other carriers like United have since abandoned that practice.
Bottom Line
Depending on who you ask, these changes could be coming far too soon as the country continues grappling with the pandemic. Or maybe it's a long-awaited step in the right direction.
But there's no denying: Air travel is slowly returning to the pre-pandemic norms. It may be months before we see mask mandates disappear from planes and airports. But other hallmarks of traveling during the pandemic are ending soon.