The year is drawing to a close, and what a year it has been for aspiring and seasoned travelers alike.
There was plenty of great news with flights selling seemingly cheaper than ever, new credit card rewards, and exciting ways to use points and miles. But there's also some trouble on the horizon.
So with that, here are eight of the top stories in the crazy and ever-changing travel world from 2018.
Flying Far Away Has Never Been Cheaper
If you're signed up for international flight deal alerts from Thrifty Traveler Premium, you see what we see. But we're still in disbelief sometimes.
We regularly find round-trip fares to Europe for under $300, and it's easy to snag a deal for under $500. Flying literally halfway across the world to Asia has also never been cheaper, with flights often bookable for between $400 and $500. Scope out our list of the 16 craziest flight deals from 2018.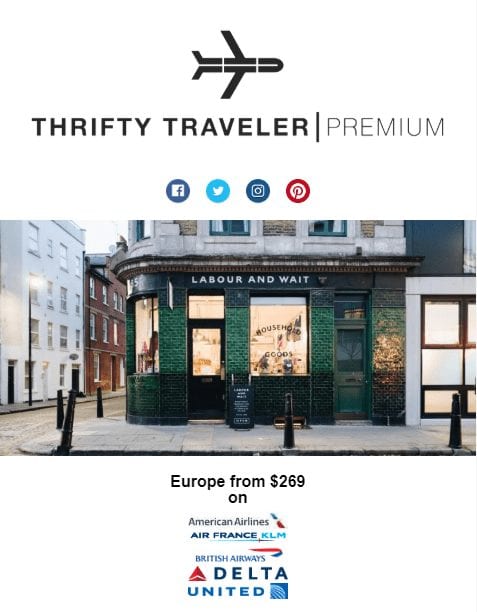 These aren't just crazy mistake fares. And we're not breaking the rules to find these fares. With competition high and fuel prices (mostly) low, airlines have slashed prices on travel across the globe. It's never been cheaper to see the world. 
Tough Times for Budget Airlines
You can thank low-cost carriers like WOW air, Norwegian and LEVEL for the cheap flights to Europe. Just do it soon, because there's no telling if they'll be here through 2019.
These airlines grew fast, propping themselves up on borrowed cash as they opened dozens of routes between the U.S. and Europe. And to top it all off, they regularly sold one-way flights for $100 or less – a once unthinkable price that has driven down airfare even for the big dogs like Delta, United, and American.
But a rise in fuel prices over the summer combined with other financial pressures put many of these upstart airlines in a death spiral. Primera Air collapsed overnight. WOW air is flirting with ruin as it tries to buy time for its financial suitor to come through. Even Norwegian Air is making some desperate moves to stay afloat.
Maybe you're not planning on flying one of these no-frills carriers to Europe anytime, but you should still care. The competition from these scrappy airlines has sparked the golden age of flight deals worldwide. Losing that competition will hurt your wallet.
The Rise of Delta SkyMiles Flash Sales
Delta gets a bad rap for its SkyMiles program, and often for good reason. It's tough to understand and nearly impossible to predict as Delta keeps introducing new ways to redeem your SkyMiles – while not getting much out of them.
But that comes with a major upside: Frequent flash sales on flights when using SkyMiles. Some of them are published, while other's aren't. But these fare sales have really taken off in 2018, and we are not mad about it.
Whether it's a round-trip flight to the Caribbean starting at just 12,000 SkyMiles, a trip to Europe for 32,000 SkyMiles, or flying to China and back for an astonishing 30,000 SkyMiles total, there are some serious savings here. Often, you can spend half the SkyMiles or less you'd normally pay for the same trip by pouncing on one of these sales.
In our minds, there's no better way to use your Delta SkyMiles than with these flash sales. It's a big part of the reason why we value SkyMiles much more than many experts out there, and Delta has seriously doubled down in 2018.
Read our guide to making the most out of these SkyMiles flash sales.
Marriott Merger
It was years in the making, but 2018 made it official: Marriott and Starwood Preferred Guest finally merged, creating the world's largest hotel chain.
The two hotel brands made their long courtship official with a combined loyalty program in August, and it was mostly good news for fans of either hotel program – at least on paper. It opened up some serious sweet spots for booking top-tier hotels for just 60,000 points a night. The new hotel loyalty program won't launch its top pricing category until March, according to The Points Guy. That means you can book great properties like the St. Regis on Nusa Dua Beach in Bali, W Hotel in Koh Samui or Ritz-Carlton properties in Dubai and Tokyo for 60,000 points until March when they'll jump to 85,000 points per night.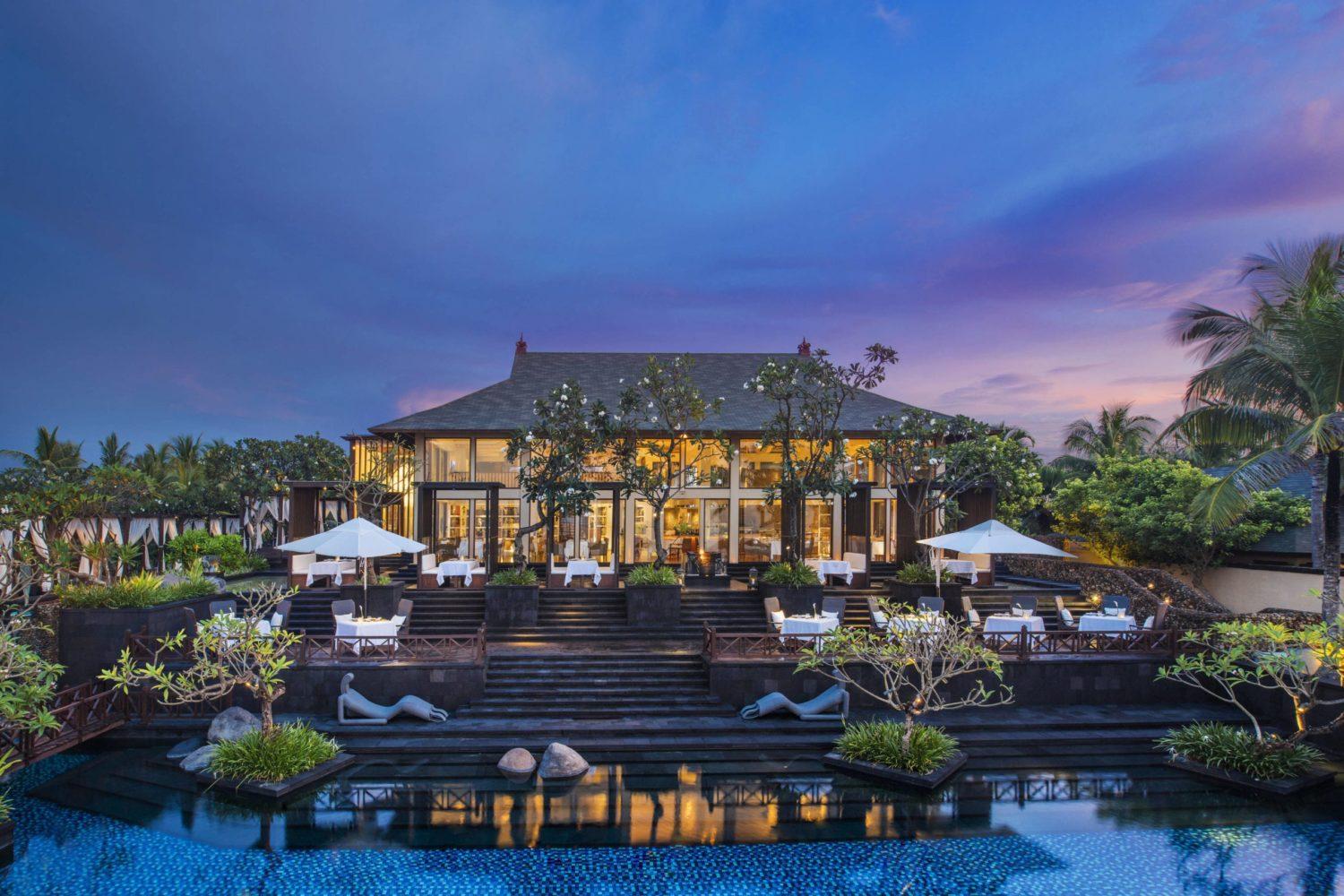 But it hasn't exactly been smooth sailing. The merger has been beset by one IT headache after another. Loyal users have grown increasingly frustrated with long waits, issues crediting hotel stays, and more. And to top it all off, the hotel chain divulged in late November that information on 500 million or more guests had been stolen in a massive data breach.
Google Flights Keeps Getting Better and Better
If you're using Kayak, Expedia, Orbitz, or any other search engine to find flights: Just stop. You need to be using Google Flights to find cheap flights instead. 
There is simply no better way to book the cheapest flight possible than the web giant's own search portal. And it's only gotten better in 2018.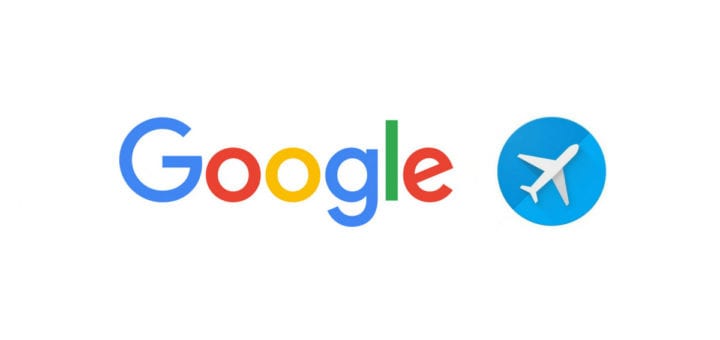 Seriously, we've lost track of all the great features and filters Google has added to its flight searching this year. It's the best way to track airfare changes so you can book when the price drops, ensure you're getting enough space for your legs, or find the cheapest flight to anywhere in the world in the weeks or months ahead.
Need to find a cheap flight during the hectic holidays? Google has you covered with its own dedicated tool it rolled out this year.
Looking to avoid Basic Economy fares on international trips? Google's got you.
Sick of flight results with super long layovers? Those are a thing of the past with one of Google's latest updates.
And you can even make sure your fare includes the baggage you need with one of its latest features.
Credit Card Companies Go All-Out with Perks
Banks and credit card companies have usually fought for consumers with big sign-up bonuses. But they switched tactics in 2018, battling it out to win over new business in other ways: benefits and perks.
Capital One led the pack this year in souping up its credit cards with the Capital One Venture Rewards Credit Card. The bank teamed up with Hotels.com to offer 10x miles per dollar at hotels booked through the site – a potentially fantastic partnership. The card also added a $100 credit to cover registration in either Global Entry or TSA PreCheck.
And just this month, Capital One launched the ability to transfer points to 14 different airline partners. It adds another layer of value to what was already a very lucrative travel rewards credit card.
Meanwhile, American Express totally overhauled the Amex Gold Card, replacing its previous iteration. The card now earns 4x miles at restaurants and supermarkets (up from 2x) and comes with a $120 dining credit for a handful of restaurants and food delivery services. On the flipside, the card's annual fee increased from $195 to $250.
The American Express Platinum card has one of the richest sets of benefits in the world of travel rewards cards, and it got even richer this year. The bank added a quirky benefit in 2018: $100 in statement credits for purchases at Saks Fifth Avenue, split into two, $50 credits in each half of the year.
Basic Economy is Here to Stay 
Not like there was any doubt, but those hoping that basic economy fares will disappear will be waiting a long, long time.
Delta led the charge against budget airlines way back in 2012 by introducing basic economy, a no-frills fare that doesn't include seat assignment. American and United followed suit with even more punitive fares that don't even allow a carry-on – though American relented this fall. United's domestic basic economy fares still don't include a carry-on. And the airline recently downgraded its transatlantic basic economy fares, removing the ability to pre-select a seat.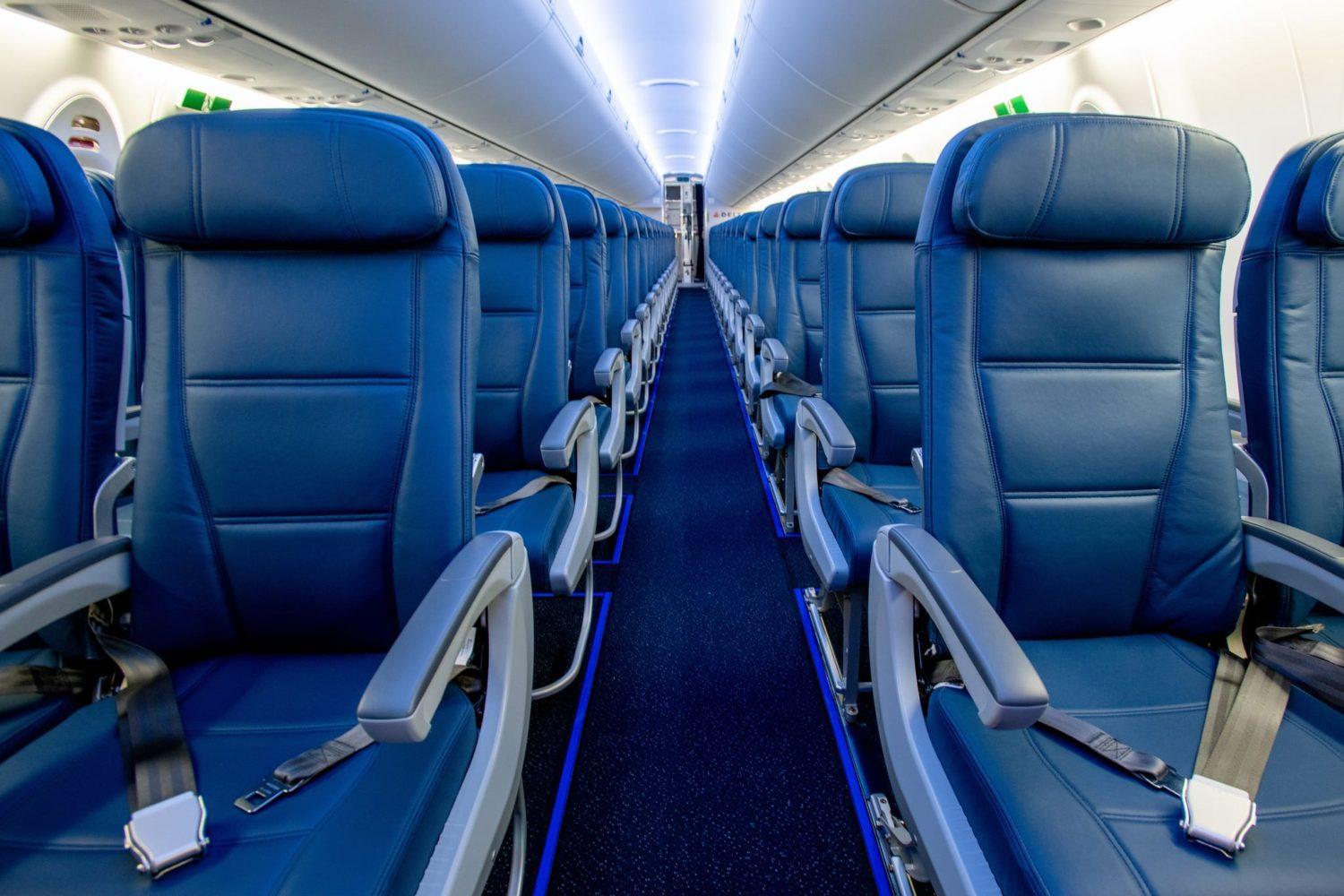 In 2018, the trend continued. And even some once-skeptical airlines are getting on board.
Alaska Airlines started selling basic economy tickets in 2018, though the beloved West Coast airline's no-frills fares still include advanced seat assignment and a carry-on. And even jetBlue announced it will begin selling basic economy fares, though those won't go on sale until sometime in 2019.
Planes are Flying Farther
There's a new reigning champion for the world's longest flight. 
Clocking in at 9,500 miles and nearly 19 hours, Singapore Airlines reclaimed the title when it restarted flights between Newark (EWR) and Singapore (SIN). Singapore scrapped the flight back in 2013, when it didn't make sense to fly the ultra-long haul route with a gas-guzzling plane.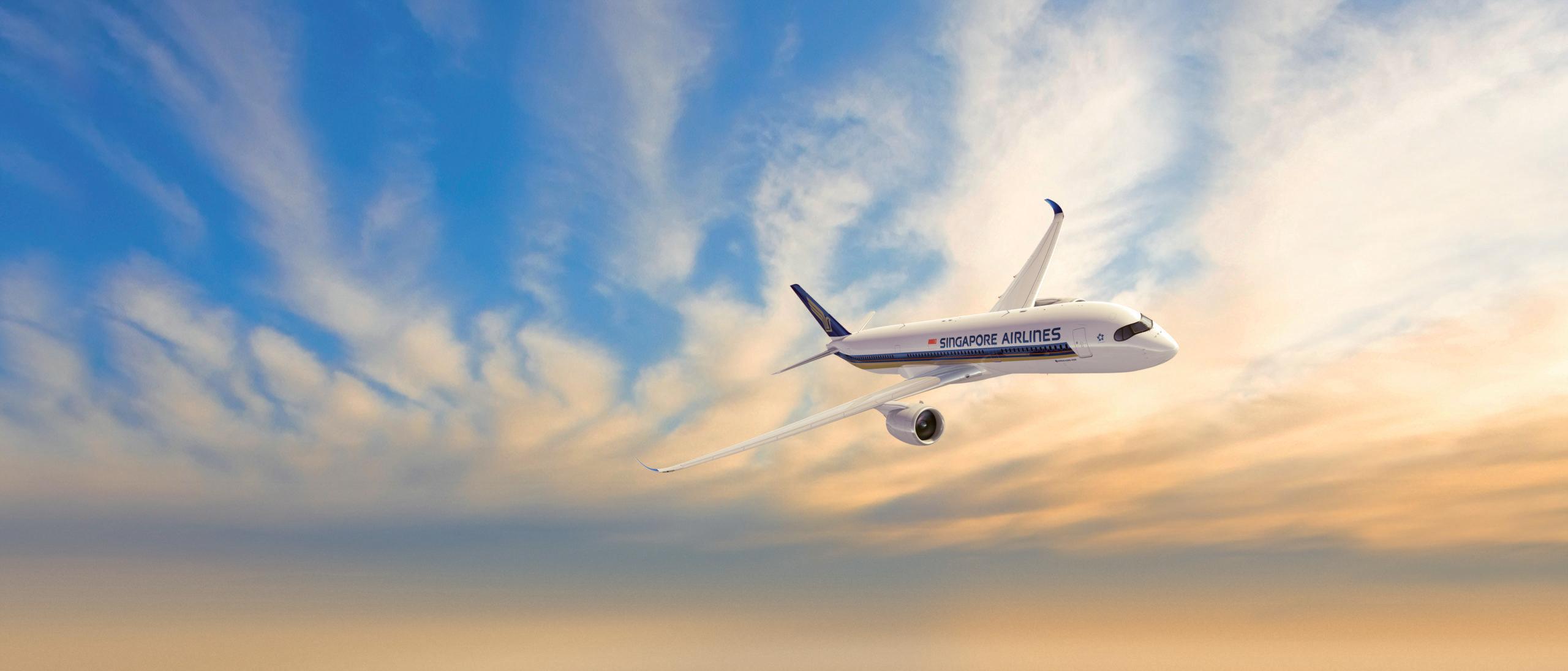 But with new, fuel-efficient planes like the Airbus A350-900ULR on the market, these grueling jaunts make more sense. Singapore also restarted nonstop flights from SIN to Los Angeles (LAX) this year with the same plane.
New planes like these Airbus A350s and Boeing 787s are reshaping the airline industry. The extra fuel efficiency means they can fly long distances, sure. But they're also just cheaper to run than older planes. So we're also seeing airlines deploy them on shorter routes, which is a win for travelers.
Bottom Line
Between frequent flyer programs, credit cards, and airline routes, change is a constant in the world of travel. But many of these changes from 2018 can  potentially reshape how, when, and why we travel in 2019 and beyond.