Starting this week, when you travel on Qatar Airways, you'll get your miles before you fly – and the airline hopes you'll spend use those miles at the Hamad International Airport (DOH) in Doha before your flight or during your layover.
Qatar Airways announced the first-of-its-kind points program Tuesday, which will give travelers early access to their Qatar Privilege Club Avios points that they can then spend on 200 retail brands, duty-free shops, and restaurants at DOH. The miles will be deposited into travelers' accounts after they check-in and up to two hours before takeoff.
Executives hope the new policy will encourage travelers to use their Avios at luxury fashion outlets and dining options at DOH, which was named the Best Airport in the World for 2022.
Qatar Airways Privilege Club Avios are earned when flying with Qatar Airways or Oneworld alliance and Qatar partner airlines when you attach your Privilege Club number to your booking, so you don't necessarily have to be flying Qatar Airways to use the program at DOH, either. As of last year, you can now combine your British Airways and Qatar Airways Avios accounts, too.
Each traveler's miles will be credited to their account 120 minutes before their flight and after they check-in.
From there, travelers must download the Qatar Airways app and show their Privilege Club digital membership card along with a boarding pass to make purchases. You cannot redeem these purchases without a digital membership card.
In addition to using Avios to make whole purchases, travelers can combine them with cash as a payment option, too.
As an added bonus, all travelers will get at least 10% off their purchases when using Avios at DOH. Burgundy members get 10% off, Silver and Gold members get 15% off, and Platinum members get 20% off. All Qatar Privilege Club members earn Burgundy status when they sign up.
One thing to note: Family members cannot use another family member's Avios and they cannot be combined, either.
There are a few shops and restaurants at DOH that aren't eligible for the program. Here is that list:
We don't think buying merchandise or food at DOH is the best use of your Avios, however. That distinction would go towards booking Qatar Airways flights themselves, especially the airline's unbelievably luxurious QSuites business class product.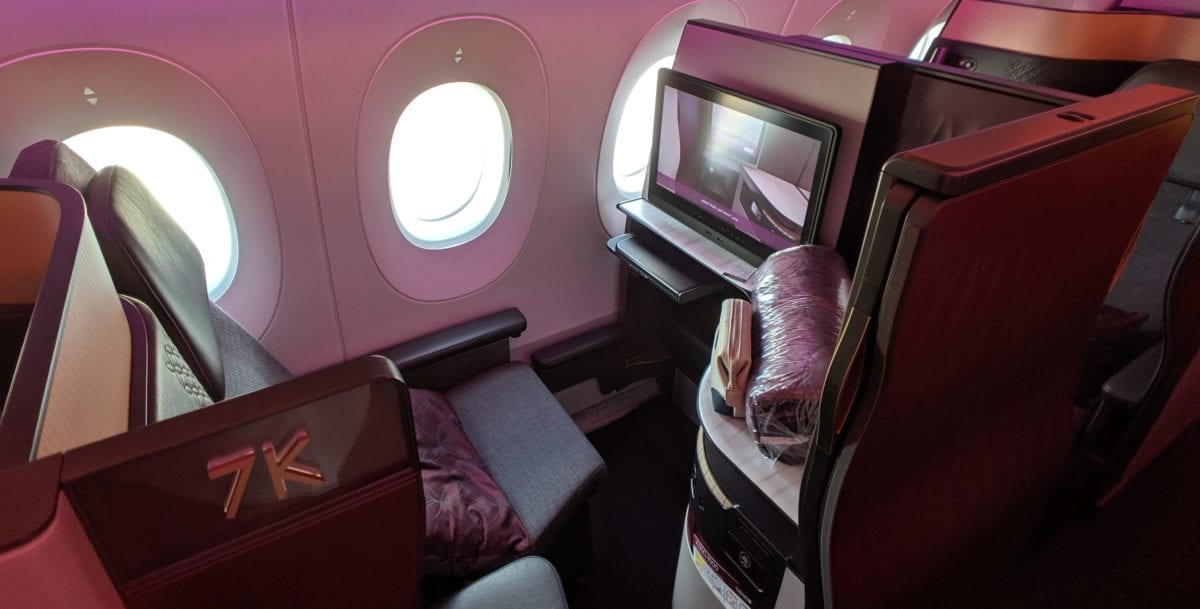 Read Next: Why We Think Qatar Airways QSuites is the Best Business Class in the World
But if you're not spending your time at the expansive Al Mourjan Business Lounge or the best airport lounge in the world, the Al-Safwa First Class Lounge, you can use your Avios to make your layover at DOH a little cheaper.
Bottom Line
Travelers flying through Doha, Qatar (DOH) can now get their miles awarded to them before their flight, and those same miles can be used for shopping and dining at the airport on their journey.
While this isn't our favorite use of Qatar Airways Privilege Club Avios, it's an innovative and interesting wrinkle in the points and miles space.
lead photo courtesy of QatarAirways.com.