Citi ThankYou Points, the transferable points currency earned from Citi cards like the Citi Premier® Card and the Citi Prestige (which is no longer available for new applications), has added the ability to transfer points to the American Airlines AAdvantage program on a 1:1 basis through November 23, 2021.
This is a huge development for the Citi ThankYou points program. And while there has always been a lot of value in the Citi ThankYou points program, not having one of the big three domestic airlines as a transfer partner has long been an elephant in the room.
American Express Membership Rewards transfer to Delta SkyMiles, Chase Ultimate Rewards transfer to United MileagePlus, and now, through Nov. 23, Citi ThankYou points can be transferred to American Airlines AAdvantage. Business Insider was the first to report this news.
And even though this transfer option is for a limited time, it adds significant value to the Citi ThankYou points program. Read on for everything you need to know about this exciting new development.
Which Citi Cards are Eligible for Transfers to American AAdvantage?
If you hold the Citi Premier® Card, or even the Citi Prestige® Card (which is not available for new applications), you'll be able to transfer points into American AAdvantage at a ratio of 1:1. That means one Citi ThankYou point equals one American Airlines AAdvantage mile.
If you hold the Citi Rewards+® Card or even the Citi ThankYou® Preferred Card (not available to new applicants), you will also be able to transfer points to American AAdvantage, though the transfer ratio will not be as good. Transfers with these cards will go to American at a 2:1 transfer ratio. That means 1,000 Citi ThankYou points will equal only 500 American Airlines AAdvantage miles.
Transfers must be in increments of 1,000 points, and there is a limit of 500,000 points per transfer. Also, keep in mind that transfers from Citi to American Airlines are one way. That means once you transfer them to your American Airlines account, they can not be sent back to your Citi ThankYou points account.
See below for a full list of Citi ThankYou transfer partners.
| Program | Type | Transfer Ratio | Transfer Time |
| --- | --- | --- | --- |
| American Airlines AAdvantage | Airline | 1:1 (available through 11/23) | N/A |
| Aeromexico | Airline | 1:1 | N/A |
| Air France/KLM | Airline | 1:1 | Instant |
| Avianca | Airline | 1:1 | Instant |
| Cathay | Airline | 1:1 | 12-24 hours |
| Etihad | Airline | 1:1 | 5-7 days |
| Emirates | Airline | 1:1 | Instant |
| EVA Air | Airline | 1:1 | 1-3 days |
| Garuda Indonesia | Airline | 1:1 | 1-2 days |
| Jet Airways | Airline | 1:1 | Instant |
| JetBlue | Airline | 1:1 | Instant |
| Malaysian Airlines | Airline | 1:1 | No data |
| Qantas | Airline | 1:1 | 1-2 days |
| Qatar | Airline | 1:1 | 1-2 days |
| Singapore | Airline | 1:1 | 12-48 hours |
| Thai | Airline | 1:1 | 4-7 days |
| Turkish | Airline | 1:1 | 1-2 days |
| Virgin Atlantic | Airline | 1:1 | Instant |
| Choice Hotels | Hotel | 1:2 | Instant |
How to Use American Airlines Miles
Yes, you can use these miles to fly American Airlines both domestically and internationally. But if you don't want to fly American, you can still get major value out of your AA miles.
One of the best parts about AAdvantage miles – and all airline miles – is that they're not just good for booking flights on American Airlines itself. Airline alliances and partnerships open up the world of using your miles, making them far more valuable and versatile. And if you ask us, American has some of the best partners out there.
From far more spacious seats in economy at the back of the plane to the incomparable service in first class at the front, Japan Airlines is one of the best ways to fly from the U.S. to Asia. You can book these flights from 35,000 miles each way in economy, 60,000 in business class, and 80,000 miles for first class.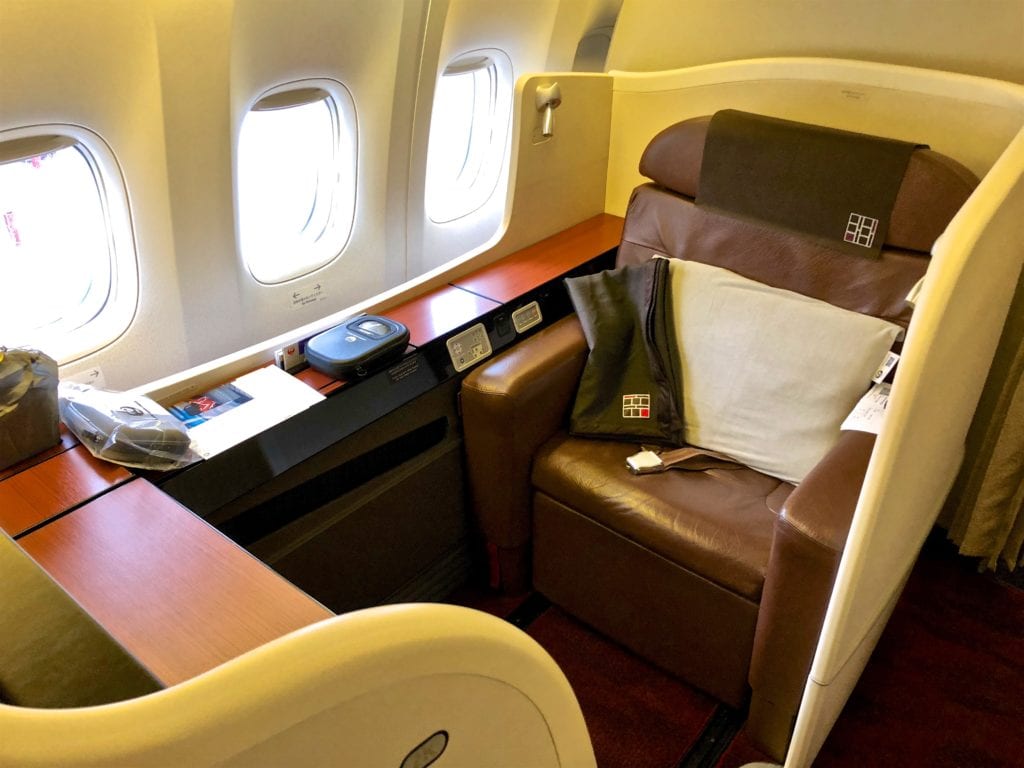 Cathay Pacific is another great AA partner on which you can redeem AA miles for flights to their hub in Hong Kong (HKG) or elsewhere in Asia. You can also use AA miles to fly Qantas to Australia, Finnair to Scandinavia, and Etihad to the Middle East, and more.
But if you want to fly the best airline in the world, your best bet is … you guessed it, AAdvantage miles. Booking flights on Qatar Airways is one of our favorite ways to use AA miles – especially if you're flying in their Qsuite business class.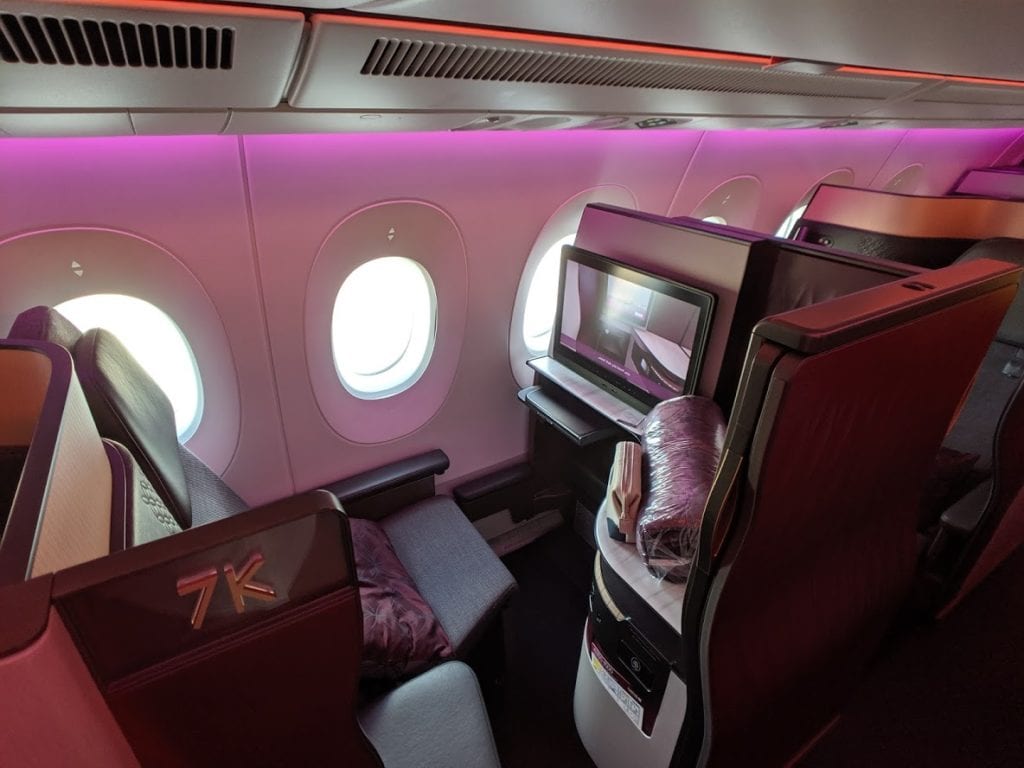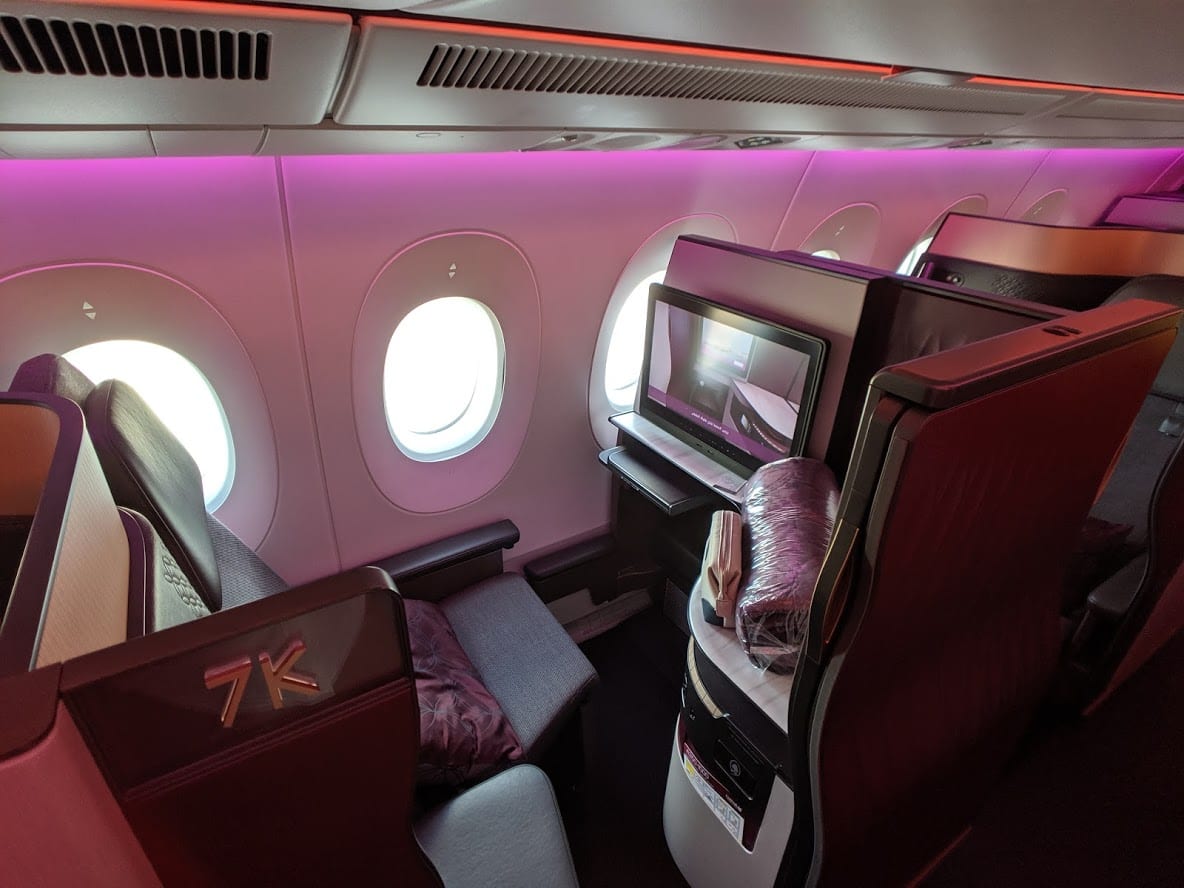 Read our full review of flying Qsuites from Dallas-Fort Worth (DFW) to Doha (DOH). 
Better yet, it's gotten much easier to book many of these partner airlines. Many previously required a phone call to American. In the last few years alone American has added Japan Airlines, Qatar Airways, Cathay Pacific, and Etihad to its online booking engine at AA.com.
One thing to note: American Airlines is planning to do away with its award chart at some point in the future which will likely make certain points redemptions much more expensive.
Read More: 7 Reasons American Airlines AAdvantage Miles Have Huge Value
Pair with the 80K Point Offer on the Citi Premier Card
While American Airlines miles are among the easiest to earn, thanks in part to their co-branded credit card partnership with both Citi and Barclays, this new transfer partner news makes it even easier to capitalize on the current offer on the Citi Premier card.
Earlier this month, Citi rolled out its highest offer ever of 80,000 points after spending $4,000 in the first three months on the Citi Premier Card. And while you should be able to get at least $800 in value out of these points, Citi's transfer partners allow you to get much, much more value. And this new transfer ability to American Airlines is no exception.
The 84,000 points you would have after getting the card and spending the required $4,000 in the first three months would be more than enough points for a one-way flight in Japan Airlines first class, or a one-way flight in the Qatar Qsuites, widely considered the world's best business class.
Related: A Qsuite Surprise to the Maldives on Points and Miles
Click Here to learn more about the Citi Premier Card.
Bottom Line
This new Citi ThankYou transfer ability to American AAdvantage is great news, even if it is for a limited time. You've got until November 23 to transfer points to American.