Transfer bonuses when sending credit card points like Capital One Venture Miles, Chase Ultimate Rewards, and Amex Membership Rewards can be a godsend – they're an easy, automatic way to rack up some free miles for a big redemption. But time is running out to take advantage of a pair of excellent transfer bonuses.
You can still get a 20% bonus when transferring miles from Capital One cards like the Capital One Venture X Rewards Credit Card or the standard Capital One Venture Rewards Credit Card to Avianca LifeMiles. That transfer bonus is perfectly timed for anyone who snagged the amazing 100,000-mile bonus on the new Venture X before it disappeared, and there are tons of great ways to put those extra LifeMiles to use.
Meanwhile, there's also a 30% bonus when sending Amex points to Virgin Atlantic Flying Club. We see these bonuses on Amex cards like The Platinum Card® from American Express and the American Express® Gold Card few times a year, which is great – there's no better way to book Delta One suites to Europe than using Virgin points, along with an unbeatable sweet spot to book flights to Tokyo on ANA.
But both of these transfer bonuses only run through today, Thursday, March 31. That means you've got just hours remaining to make a game plan to put them to use. With the right trip in mind, it's easily worth taking advantage of these bonuses.
Not sure where to start? Find out how it works in our guide to Amex transfer partners and Capital One transfer partners!
There are a few other transfer bonuses set to lapse as the month ends, including 20% bonuses when transferring Capital One miles to AeroMexico or Wyndham Hotels and a hefty bonus when sending Amex points to Hilton. But those fall far short of these two bonuses we're highlighting, if you ask us.
Just remember: These transfers are a one-way street. Once you send your credit card points to an airline or hotel chain, you can't get them back. That means you'll want to have a specific redemption in mind – and confirm those flights have award availability –
Even with a bonus, it's almost never worth speculatively transferring points to a travel partner just for the sake of earning a few thousand more miles. Lucky for you, there are plenty of great ways to put these miles to use.
Use Your Capital One Miles via LifeMiles
If you're not aware of LifeMiles, it's time to study up. This program is the key to unlocking some of the cheapest mileage rates to Europe, Asia, and beyond. And this 20% transfer bonus just makes the sweet spots even sweeter.
LifeMiles is the quirky yet still underrated mileage program of South American carrier Avianca. While customer service can be spotty and even its IT is hit or miss, you put up with it because few airline programs offer cheaper ways to book flights using miles around the globe – with low cash taxes and fees, too. And that's not just true of flying Avianca itself: It's even better when using LifeMiles to fly United, Lufthansa, Swiss, Turkish Airlines, and other top Star Alliance airlines.
Thrifty Tip: Capital One is one of the few banks that allows you to transfer miles in increments of just 100 (with a minimum of 1,000). That allows you to fine-tune how many miles you want to transfer with this bonus, meaning you won't have a bunch of leftover miles stranded in your airline account.
Here are a few sweet spots that come to mind:
LifeMiles can be a great way to book domestic flights within the U.S. on United, and this transfer bonus just lowers the cost even more
You can book TAP Air Portugal business class from New York City (JFK) to Lisbon (LIS) for just 35,000 miles one way. With this 20% bonus, transferring just 29,200 miles to LifeMiles is all you need to book
Other business class flights to Europe are 63,000 miles each way, which works out to just 52,500 Venture miles with this transfer bonus
LifeMiles is also one of the best ways to book Lufthansa First Class at 87,000 miles each way – or just 72,500 Venture miles with this 20% bonus! Just keep in mind you can only book it within a few weeks of departure.
Even business class flights to Asia costs just 75,000 miles to 78,000 miles each way, depending on where you're going. With a 20% bonus, that means 62,500 Venture Miles is enough to make it happen
For example, you could fly to Istanbul (or elsewhere in Europe) in this swanky Turkish Airlines business class seat from many U.S. cities like San Francisco (SFO), Seattle (SEA), Chicago-O'Hare (ORD), Dallas-Fort Worth (DFW), or Miami (MIA) using just 52,500 Venture Miles and less than $50 in fees. That's tough to beat.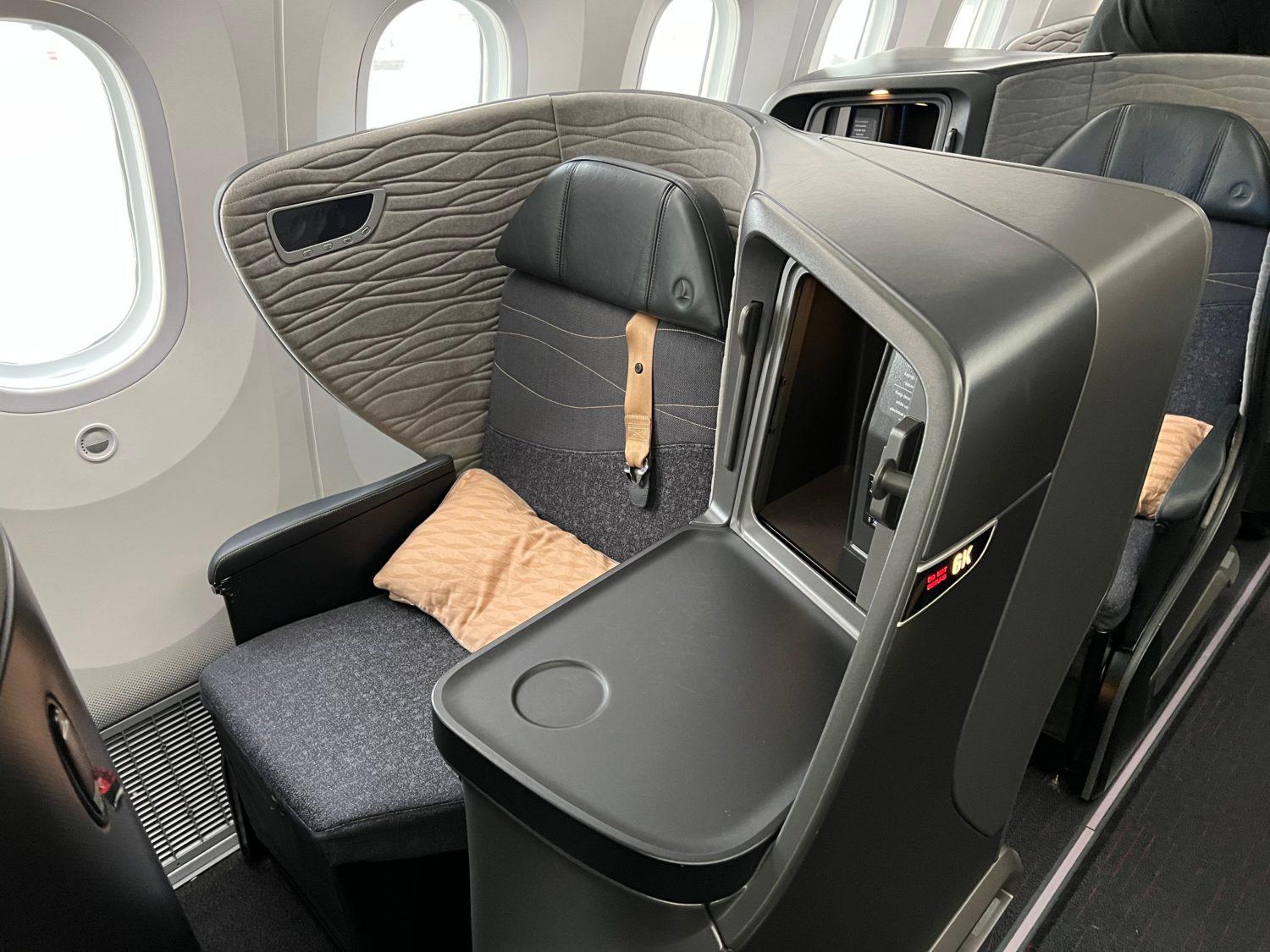 Using the Virgin Atlantic Transfer Bonus
Even without a 30% bonus from Amex, there's tons of value in a few Virgin Atlantic sweet spots.
With this current 30% bonus, turning to a stash of Amex points could be a wise move. If you transfer 50,000 American Express Membership Rewards points, you'd get 65,000 Virgin Atlantic miles. These transfers generally take a day or two to complete, though transfers can sometimes clear immediately.
One reminder: Despite the type of credit cards Delta uses, American Express Membership Rewards points are different than Delta SkyMiles. Read up on how to earn these valuable – and transferrable – points.
When it comes to using Virgin Atlantic miles, you've got some strong options. It's taken a hit in recent years due to a major devaluation, you won't find a better way to book Delta One suites.
While Delta regularly charges 200,000 SkyMiles or more for a one-way business class seat from the U.S. to Europe, you can book those exact same flights using just 50,000 Flying Club points. It doesn't get much cheaper than that … until you factor in this transfer bonus. That drops the points you need to transfer to just 39,000. 
Finding these Delta One flights can take some patience and flexibility as the airline has gotten incredibly stingy with releasing award space to partner carriers like Virgin in the last few years. But when it works, it's one of the best ways to get to Europe using points and miles – and one of the best ways to book business class, period.
Read more: Save Your SkyMiles, Book Delta Flights via Virgin Atlantic
But perhaps the single best way to redeem Virgin Atlantic points is by booking business or first class on Japanese flag carrier All Nippon Airways, or ANA. While most other airlines charge 80,000 miles or more for a one-way flight in ANA business class, Virgin Atlantic's award chart for ANA redemptions carves out some unbelievable bargains.
You can fly from the west coast to Japan and back for just 90,000 miles in business class – or 110,000 miles roundtrip in ANA first class! From midwestern cities like Chicago-O'Hare (ORD) or as far as New York City (JFK), it's just 95,000 miles roundtrip in business class or 120,000 miles for first class.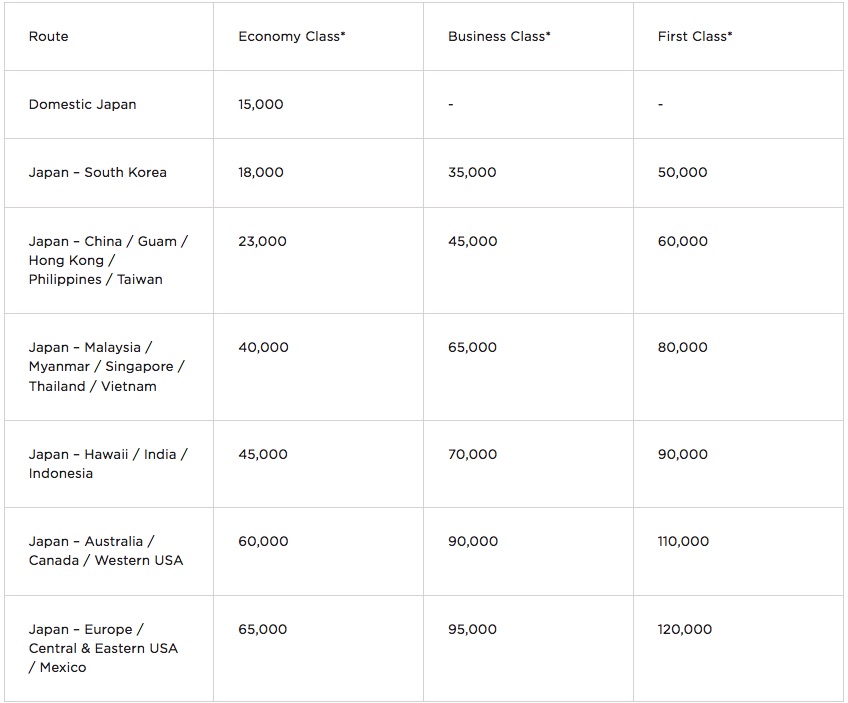 That is, by far, one of the single best deals in the world of points and miles. It takes some extra work, as you'll need to call Virgin Atlantic in order to book these tickets so be sure to read our full guide on booking ANA flights via Virgin Atlantic. On the plus side, it's gotten even easier recently as Virgin Atlantic now allows one-way redemptions on ANA for half the cost of a roundtrip booking.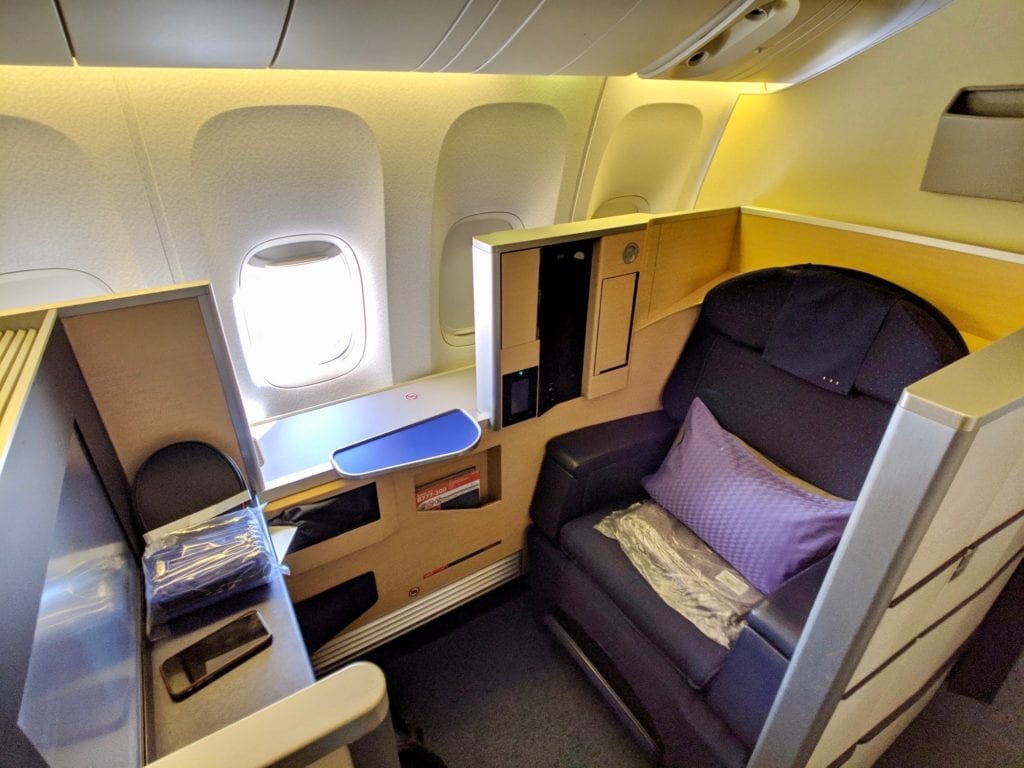 Check out our review of ANA first class! 
Bottom Line
Transfer bonuses like these can be incredible – you won't find a better way to maximize your credit card points and get more for less. And these two bonuses – an extra 20% when sending Capital One miles to LifeMiles and a 30% bump when you transfer from Amex to Virgin Atlantic – are among the best we've seen in the last few years.
If you've got a redemption in mind, don't wait to take advantage. Both of these transfer bonuses end at the end of today, March 31!