One of the biggest perks of American AAdvantage miles is using them to fly on some incredible partner airlines. And Japan Airlines (JAL) is among the best, with a spacious economy seat, one of the world's best business classes, and an outstanding first-class ride to Japan, too.
But it hasn't been easy to actually book these flights, as it required several steps to find award availability and then a phone call into AA to get your ticket using AA miles. Until now.
As of Thursday, July 11, Japan Airlines awards are now bookable through AA.com!  Whether you're flying to Japan, back home, or round-trip, you should be able to easily search for JAL flights online and book the using your AAdvantage miles. Plugged-in Twitter user xJonNYC first reported the brewing change.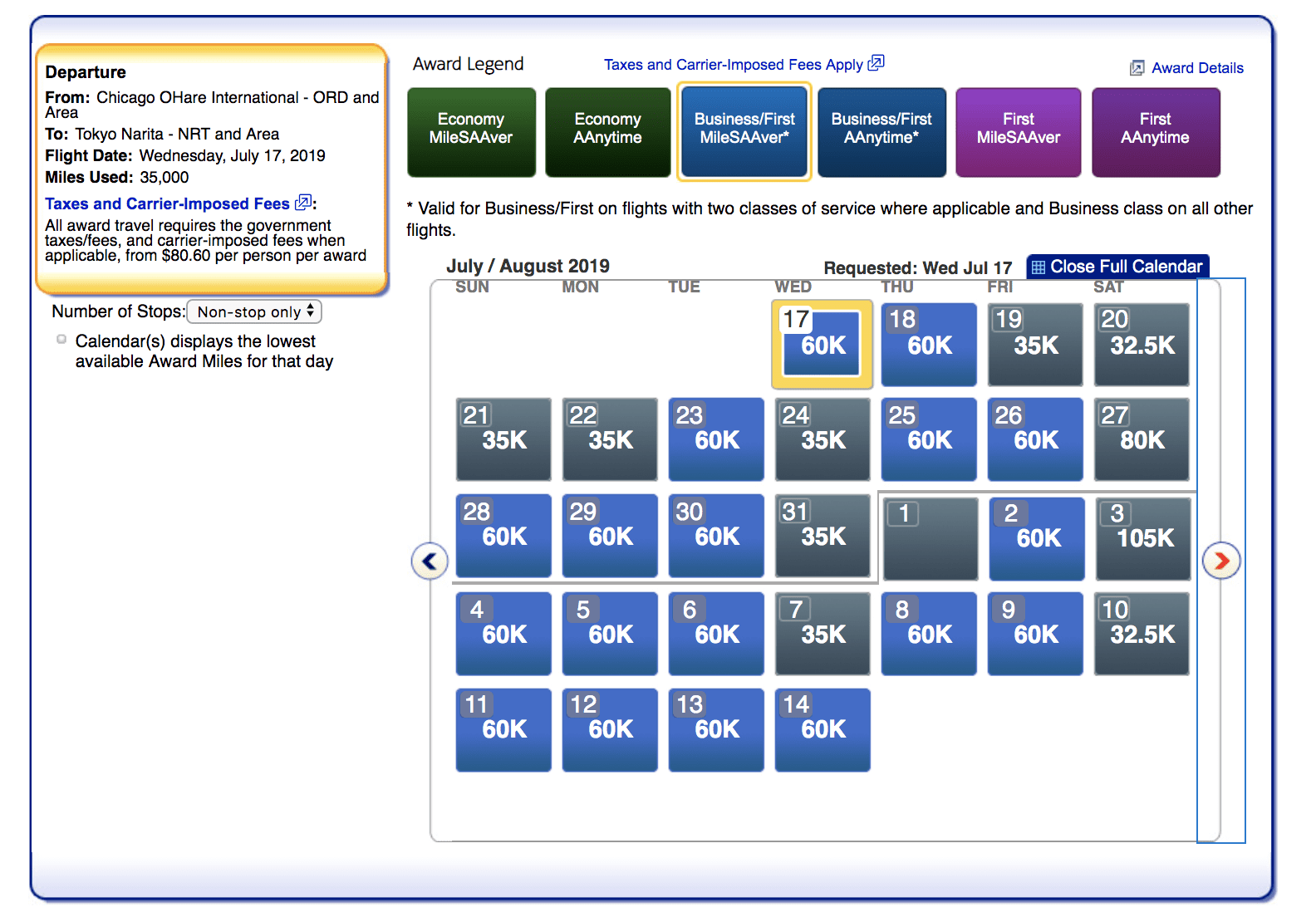 Thrifty Tip: Be sure to use this link to pull up American's older (and much better) award search engine, which includes an easy-to-use calendar view.
Before this change, you'd need to search through either Alaska Airlines, British Airways, or both to zero in on the flights you wanted, then call in to actually book. So needless to say, this makes the process of booking JAL flights with AA miles far easier.
And this is just the latest AA partner airline to become bookable online. Earlier this year, American added some Etihad flights to its portal. Last fall, Qatar Airways flights were added, too.
But this is still an exciting addition – especially for those hoping to snag a seat to the 2020 Olympics in Tokyo using AAdvantage miles.
All About Japan Airlines
Here's a look at pricing when using AA miles to fly JAL from the U.S. to Tokyo, or vice versa:
Economy: 35,000 AAdvantage miles each way
Business Class: 60,000 AAdvantage miles each way
First Class: 80,000 AAdvantage Miles
Japan Airlines has some of the most spacious seats you'll find flying across the Pacific Ocean in economy. At a whopping 19 inches wide with 34 inches of legroom, you get far more space with JAL's so-called "Sky Wider Economy" seats than you'll find on almost any other airline.
But JAL's business class is a true gem. These SkySuites are incredible – in the right seat, you'll have a nearly unbeatable mix of both comfort and privacy. Some of the best food you'll find in the skies doesn't hurt, either.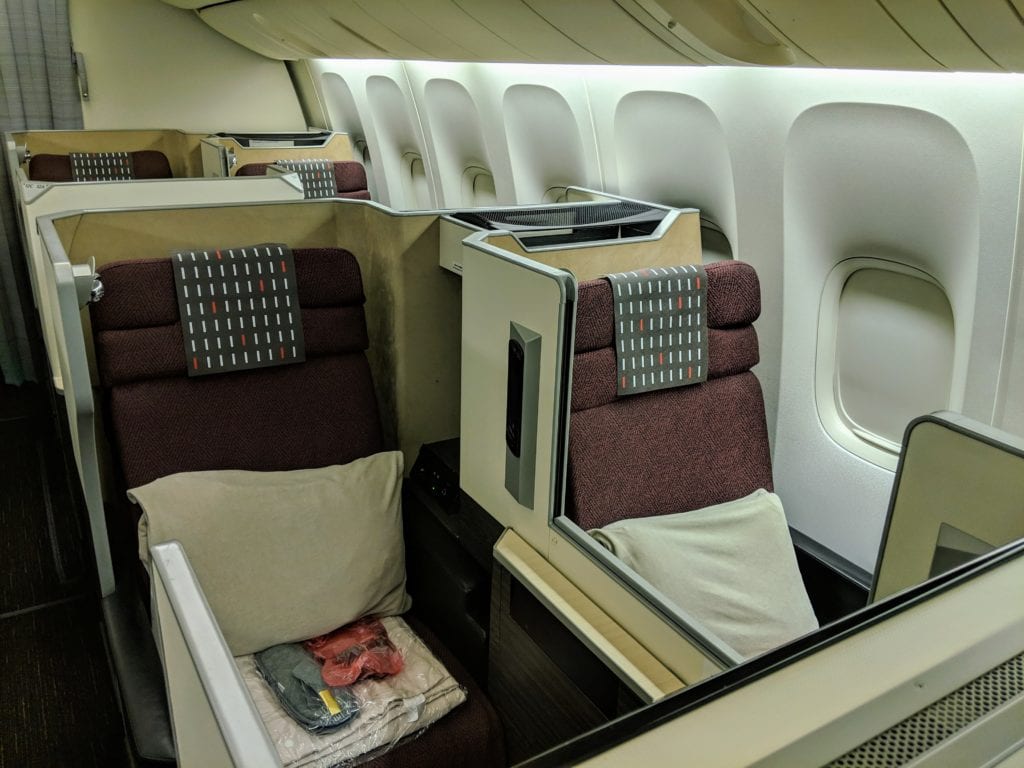 And then there's Japan Airlines First Class. While it's not the newest or glitziest first-class cabin in the world, JAL still delivers in First Class with spacious and comfortable seats, amazing meals and impeccable service.
Bottom Line
One of the best ways to use your AAdvantage miles just got much easier. And while that might be bad news for some – a convoluted booking process meant awards were often easier to snag – there's no denying this is great news for the average traveler looking to get to Japan.