The trick to earning more points and miles all comes down to timing: Grabbing a new travel credit card when it's offering a bigger welcome bonus … and when you can easily (and responsibly!) spend the money to earn that bonus. This is a story about how I did both by swiping a brand new credit card just twice.
Actually, I lied: I didn't swipe my card at all – two online transactions was all it took, netting my wife and I more than enough points to fly to Bali in business class for our fifth anniversary next year. This isn't rocket science or magic, and I'm certainly not breaking (or even bending) any rules. What it boils down to is a simple mindset change, a quick pause to ask before you make any purchase: "How can I get more points or miles out of this?"
That's especially true when you've got a big expense on the horizon, as you might be able to instantly spend the $1,000 to $5,000 or more required to earn a big welcome bonus on a new credit card – the quickest way to earn a bunch of points and miles. But credit cards are serious business, and paying off every dime you charge to a new credit card is critical. If you don't have that money at the ready, travel credit cards aren't worth it, no matter how many points or miles you'd earn.
In my case, I opened a new American Express® Gold Card … and days later, we've got 90,000 American Express Membership Rewards points in our accounts – and a $0 balance on that card.
It Starts with a Referral
Got a significant other, spouse, or even a tight roommate? It's time to enter two-player mode with your points-earning strategy.
You've seen friends or even random strangers on the internet posting links to apply for their favorite travel card. It's because there's something in it for them: Banks like American Express and Chase offer referral bonuses, giving a current cardholder an easy 5,000- to 45,000-point bonus when someone gets approved for one of those cards.
I could have applied for an American Express® Gold Card on my own. It's currently offering at least 60,000 points after spending $6,000 within the first six months. I could do even better, with a targeted 75,000-point offer available to some consumers via CardMatch. That same 75,000-point welcome offer sometimes pops up when you search incognito.
But in this case, I turned to my wife, who already had her own Amex Gold Card in her wallet. There's no restriction on household members holding the same credit card or earning a bonus on it. She could refer me for the Gold Card with a bonus of 60,000 Amex points after spending $6,000 in six months. But immediately after getting approved, she'd earn her own 30,000 point referral bonus.
Earning 90,000 points between us was tough to pass up. It could have gotten even better: We've seen some reports of 90,000-point bonuses on the Amex Gold Card available through referrals. That wasn't the case for us, but I'm not complaining.
The Amex Gold Card comes with an annual fee of $250 (see rates & fees), but earning that bonus easily offsets that in my mind. And it's also got some benefits I'll use throughout at least the next 12 months, like up to $10 a month toward Uber Rides or Uber Eats as well as a separate monthly dining credit of up to $10, too.
Check out our full review of the Amex Gold Card!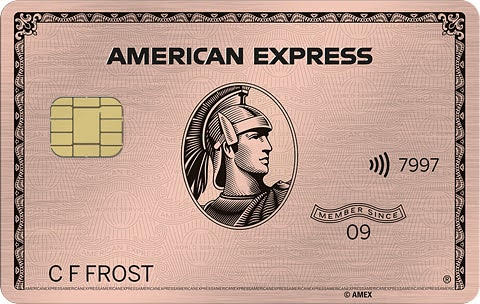 Click Here to learn more about the American Express Gold Card.
Of course, I'd have to spend $4,000 over the next six months to earn the rest of the points. And I already knew exactly how I'd do it.
An Unexpected Tax Bill
I didn't open a new credit card willy-nilly. The entire reason I looked to the Amex Gold Card was a surprise tax bill.
My wife and I are accustomed to paying Uncle Sam each year come tax time, but we didn't expect to owe $3,100 this year. Paying taxes is never fun, but when you can pay taxes with a credit card to earn some, it takes some of the sting out of it. Taxes are due April 18, so opening a new credit card is an option.
It won't make sense in every single situation, as you'll get charged a fee of between 1.87% to 2% or more in order to use a credit card rather than paying directly via a checking account. That would add another roughly $58 to my expenses.
Read our full guide to paying taxes with a credit card!
Is that worth it to earn 1x points – about 3,100 points – on one of the other credit cards in my wallet? Probably not. But on a new credit card where I could nearly cover the entire minimum spending requirement to earn another 60,000 points? Absolutely. In one transaction, I covered more than 75% of the $4,000 spending requirement on my new Amex Gold Card.
While owing another $3,000-plus in federal taxes was a bit of a shock, we had that money stashed away in savings to cover the entire bill. And that's the point: You want to be able to pay off every cent you charge to any credit card right when the statement closes. That's just what we'll do.
Finishing Off with A Big Airbnb Booking
After settling up with Uncle Sam, I needed to spend another $900 or so to earn the bonus.
There are plenty of other creative, responsible ways you can meet minimum spending requirements. I was ready to turn that list to finish this one off, but my wife had a great idea: She had a trip with a friend coming up, and they needed to book their Airbnb. Why not pay with the new Amex Gold Card?
And that did it. Within a few days of booking their Airbnb, the transaction cleared and the entire 60,000-point bonus hit my Amex account. After a quick Venmo transfer, that charge is covered on my card.
How We're Using 90K Points
My wife has 30,000 more Amex points in her account. I've already got 60,000 additional points from the Gold Card bonus, too. And we've got a plan to put them to use.
Unlike Capital One which allows you to easily combine Venture Miles between accounts and Chase, which lets you pool points between members of the same household, there's no way to transfer points from account to account with Amex … at least not directly.
Instead, there's a workaround: American Express lets you transfer points directly to the frequent flyer accounts of any authorized users added to your card account. There are some strings attached, as Amex requires those authorized users to have been activated at least 90 days prior to any points transfers.
That's not a problem for us. It opens up an easy way to pool those 90,000 points into one of the many Amex transfer partners. We'll let those points sit for a while.
But when we're ready, we'll transfer 78,000 of them to Avianca LifeMiles, one of the best ways to book business class flights to Southeast Asia. Those 78,000 miles will get us one of the two seats we want to fly EVA business class back to Bali (DPS) to celebrate our fifth anniversary in 2023.
With any luck, we'll see another Amex transfer bonus to LifeMiles in the meantime, dropping the amount of points we'd need to transfer to just 68,000 points or less to book these seats.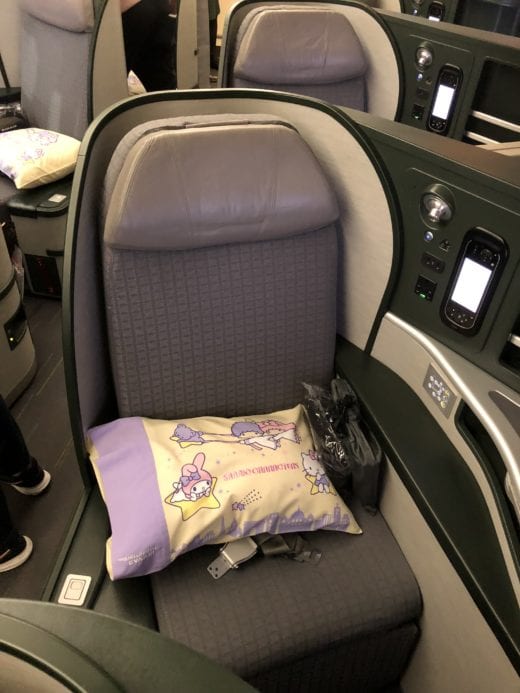 Bottom Line
I wasn't kidding. Two transactions later, my wife and I earned 90,000 Amex Membership Rewards points.
This isn't groundbreaking stuff. But it's a small example of how some advance planning and good timing can help earn a bunch of points quickly.
Whether you turn to the Amex Gold Card like we did or look to earn the bonus on other cards like the Capital One Venture X Rewards Credit Card, the Chase Sapphire Preferred® Card, or the Platinum Card® from American Express is up to you … it's not about the card but about the strategy. Just time it right – and do it responsibly.