One of our favorite ways to use credit card points from banks like Chase is to take a cheap flight deal … and make it free. And Chase Ultimate Rewards points are easily the best to book flight deals because you get a bonus when using points from cards like the Chase Sapphire Preferred Card.
But the Ultimate Rewards travel portal where you go to book these fares isn't perfect. For starters, it often incorrectly displays a higher price for international fares … before eventually repricing down to the cheaper, basic economy fare.
But there's another issue for budget-conscious to beware of: Chase doesn't list most budget carriers in its portal. Which means, with few exceptions, you can't book them with your Chase Ultimate Rewards points.
In the U.S., that means you won't see Spirit, Frontier, or Allegiant in your searches. Though it had previously been available, Sun Country recently disappeared from the portal, too.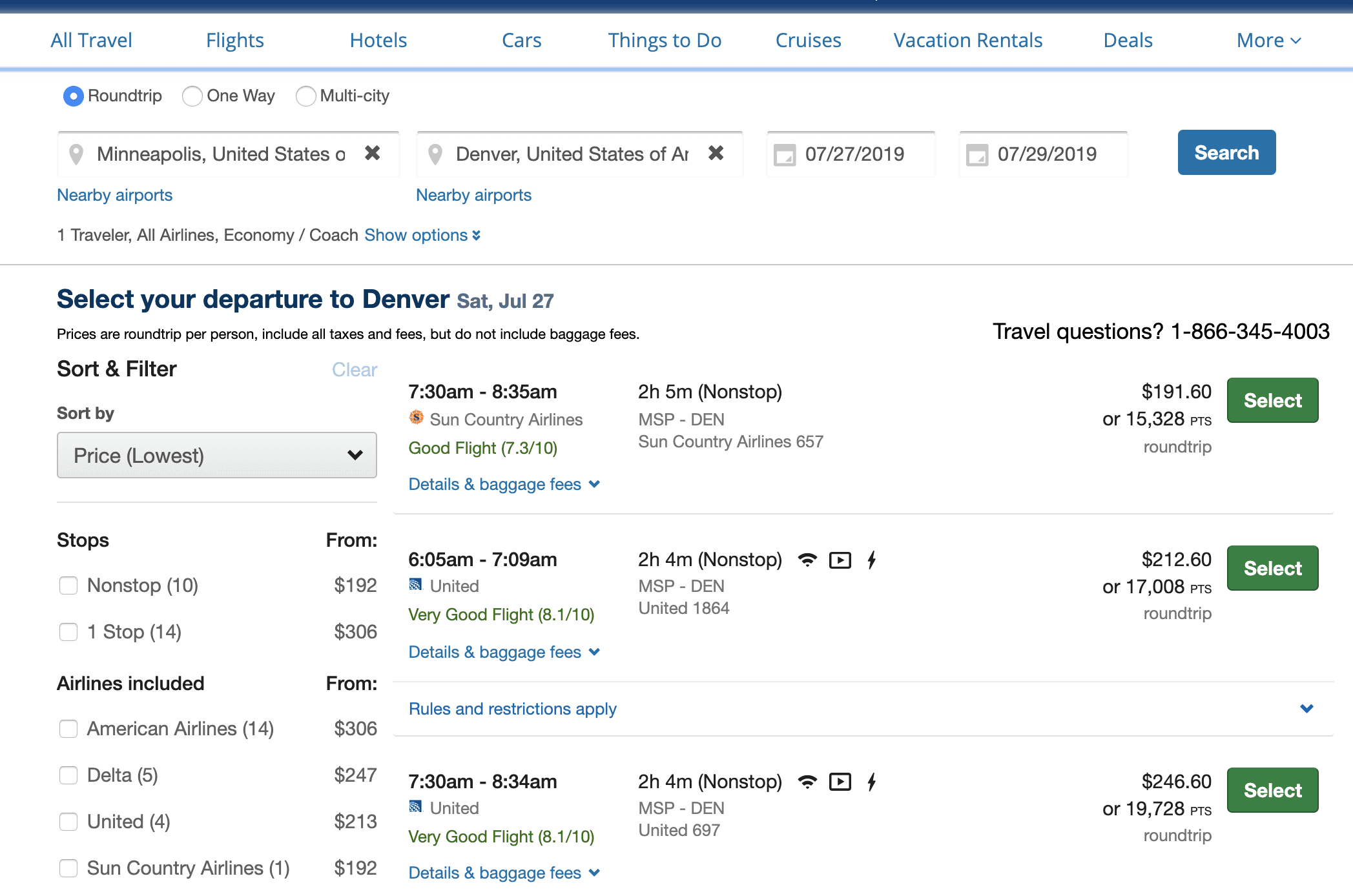 A Chase spokeswoman confirmed that many of these budget carriers aren't available to book through the Ultimate Rewards portal. She said Chase has nothing to share about any impending additions of new airlines.
"Ultimate Rewards travel currently has more than 250 airlines to search, but we are continuing to look for opportunities to improve our inventory and give customers more options," Chase said.
One notable caveat: You can book Southwest flights with Chase Ultimate Rewards, but have to call Chase at 1-855-234-2542 to do so.
Budget Carriers Missing Abroad
It's not just the U.S. where budget carriers are missing from the Chase Ultimate Rewards travel poral.
Want to fly to Mexico? You can book a flight on Interjet via Chase, but not Volaris. 
Heading to Europe? Icelandair is bookable through Chase, but Norwegian is not. 
Trying to hitch a cheap ride around Europe? You won't find low-cost carriers like RyanAir, EasyJet, Vueling, WizzAir, and many others on Chase.
Budget airlines dominate throughout Asia, but you can't book carriers Air Asia, Lion Air, JetStar, and many more through Chase.
You get the picture. If it's an ultra-budget carrier, odds are you can't book it using Chase points.
Many travelers have a love-hate relationship with many of these ultra-low cost airlines. And using points to buy a dirt-cheap flight on one of these budget airlines isn't always the best use of your points and miles.
But whether you're in the U.S. or traveling abroad, there's no denying that budget airlines have their place. So it's a shame that these carriers aren't available through the Chase Ultimate Rewards travel portal.
Bottom Line
It might not be the best use of your credit card points, but it's still a shame that so few budget airlines show up in Chase's Ultimate Rewards travel portal. Stay tuned in case more of these cheap carriers appear.