Check your Chase travel portal today and you might see a brand new look, as Chase has begun ditching its Expedia-powered travel platform and migrated to a new, in-house portal. And that comes with tradeoffs.
The changeover to the new travel portal was underway Wednesday morning, though not all Chase cardholders currently see the new portal. A Chase spokeswoman did not immediately respond to a request for comment. But it comes almost a year after Chase announced the acquisition of cxLoyalty, the same company that previously ran its Ultimate Rewards travel booking platform before the bank partnered with Expedia in 2018.
And that means major changes when it comes to using your Chase points from the Chase Sapphire Preferred® Card or Chase Sapphire Reserve® to book flights, hotels, rental cars, or other expenses through the portal. While some are subtle, others stand out.
At first glance, there are both pros and cons to this new platform. Take a look.

A New Look & Interface
The menu of the new Chase travel portal looks fairly similar, though you may notice that the old "Powered by Expedia" logo is gone. That's your first sign that things have changed.

Booking through the Chase travel portal is one of the easiest ways to travel more for less. Unlike airline award tickets that also come with additional taxes and fees, it's one of the few ways to book a flight completely free using points – and you can earn airline miles on your free flight, too.
So once you get into the business of actually searching for airfare or hotels, you'll start to notice bigger changes. The new interface is drastically different – and in my opinion, more user-friendly. It makes it even easier to filter your results, narrow down airlines, eliminate mix & match fares on two different airlines, and more.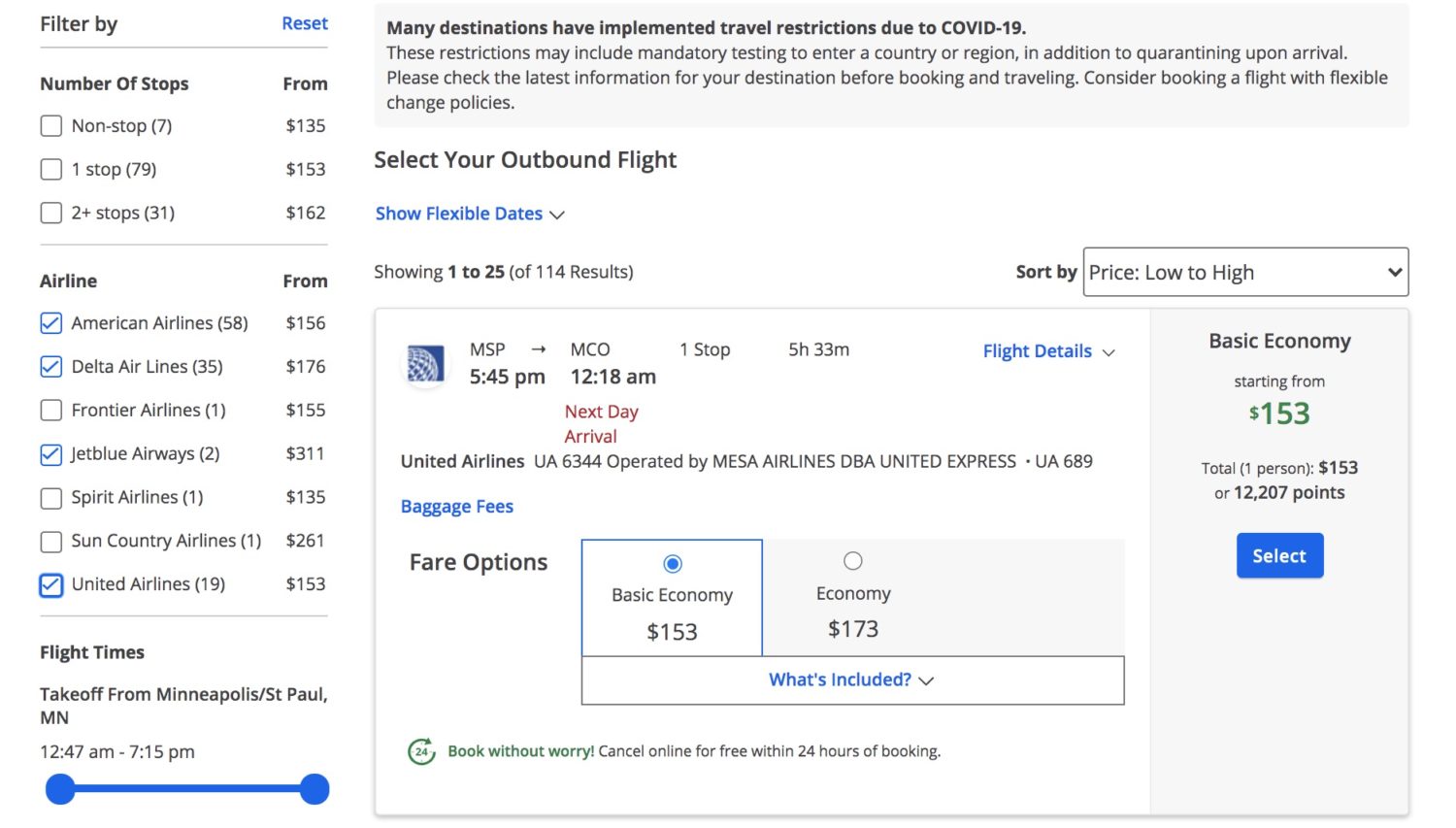 The checkout screens are simpler, too. They make it just as easy to apply as many (or as few) Chase Ultimate Rewards points to your flight, hotel, or other travel purchase. Remember: Chase Sapphire Preferred cardholders get 1.25 cents per point towards travel, while that's 1.5 cents per point with the Chase Sapphire Reserve.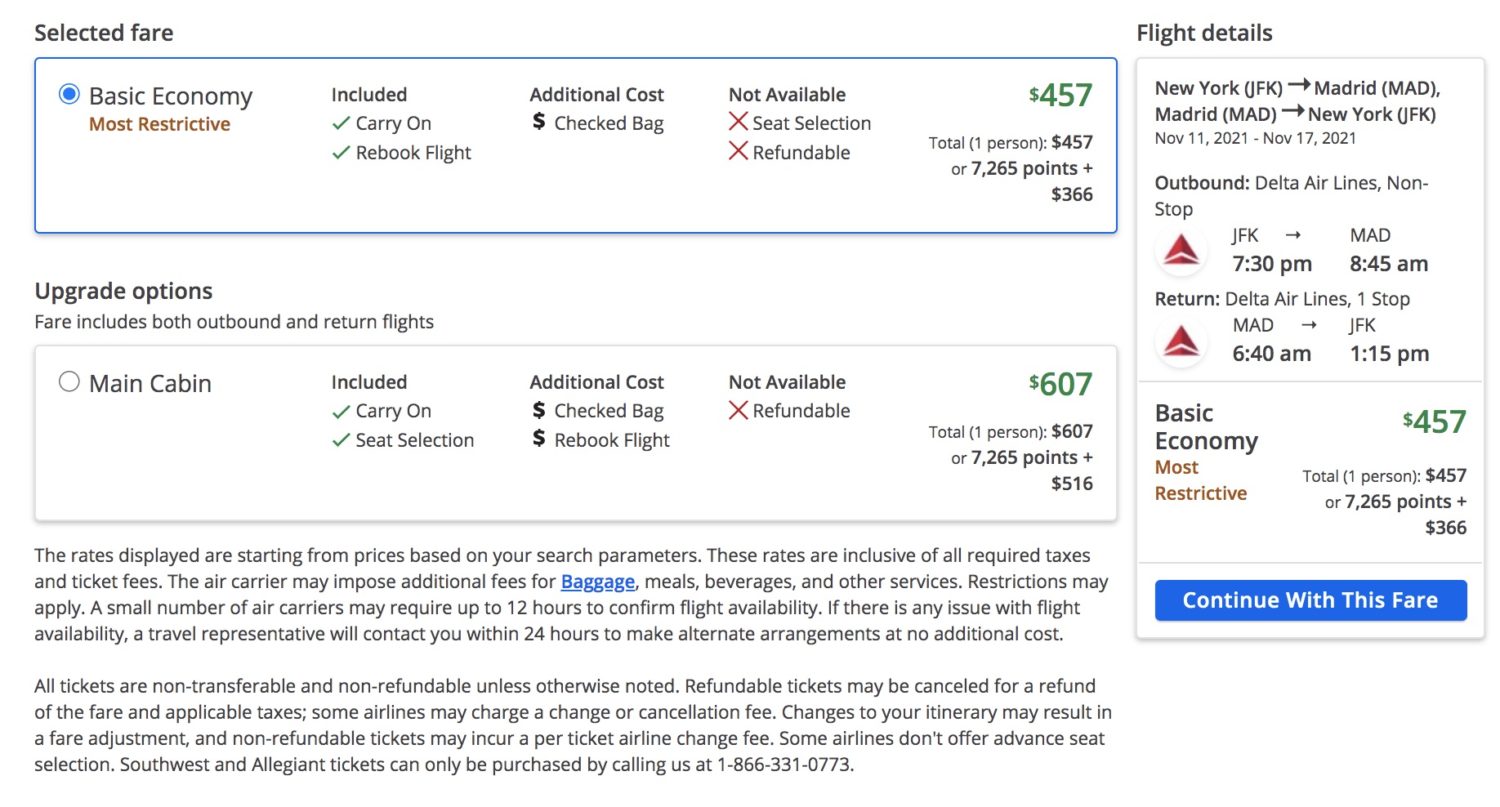 I particularly like the ability to toggle between basic economy fares and main cabin economy. The old Chase travel portal didn't make that as simple. Plus, Chase is very explicit about the holdups of a cheaper basic economy fare.

But that's only good news when Chase has all the right information – and that's clearly not the case. For example, selecting a JetBlue Basic Economy (which the airline calls "Blue Basic"), you get this breakdown, including the assurance that you'll be allowed to bring a carry-on bag. But that's no longer the case with JetBlue.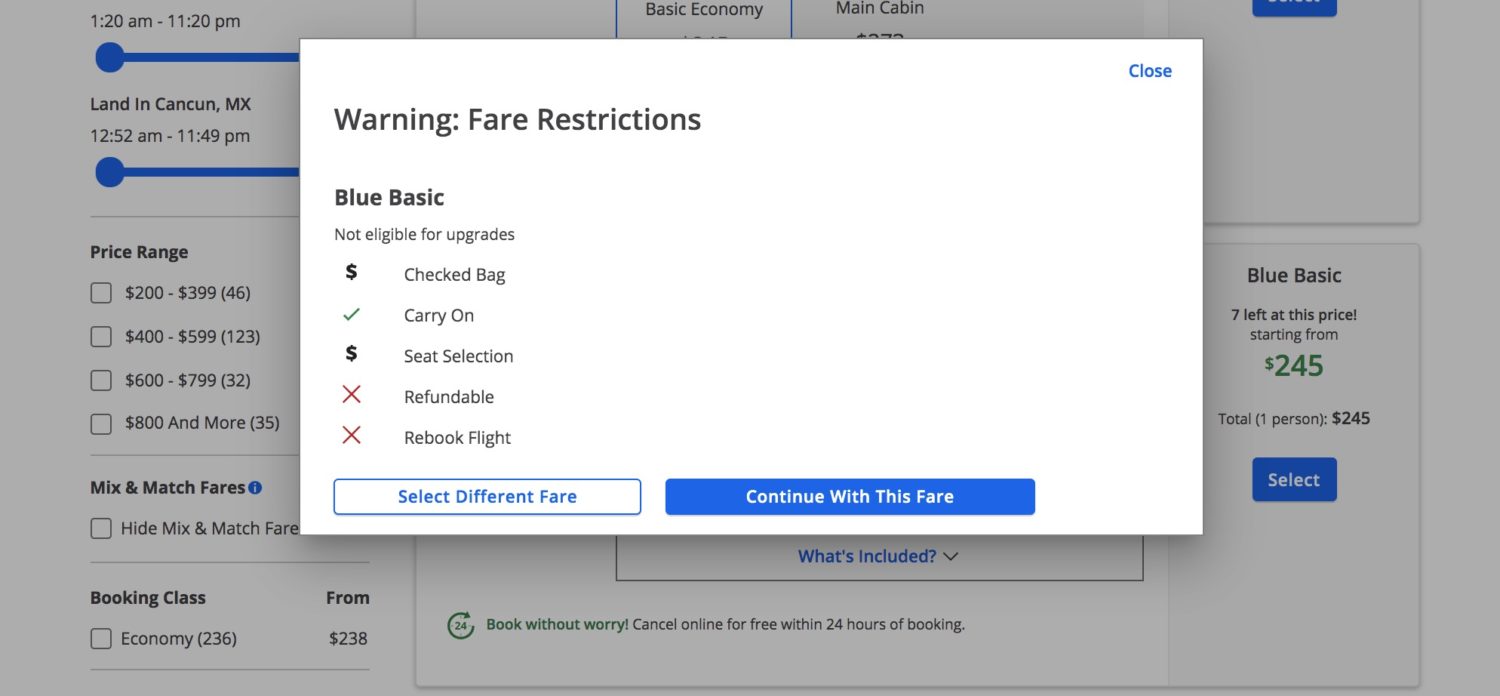 Surely Chase will continue to tweak and refine these displays over time. But there is definitely room for improvement from the get-go.
Budget Airlines Are Back
One of the drawbacks of the old, Expedia-powered travel portal was that you simply couldn't find budget airlines. Trying to book a flight with Spirit, Frontier, or Sun Country with your Chase points? No dice.
That's been fixed with this new portal: All three ultra-low-cost carriers are now available to book through Chase. 
You still won't find either Southwest or Allegiant searching through Chase. That's because neither carrier lists its fares through any third-party platform – or even on Google Flights.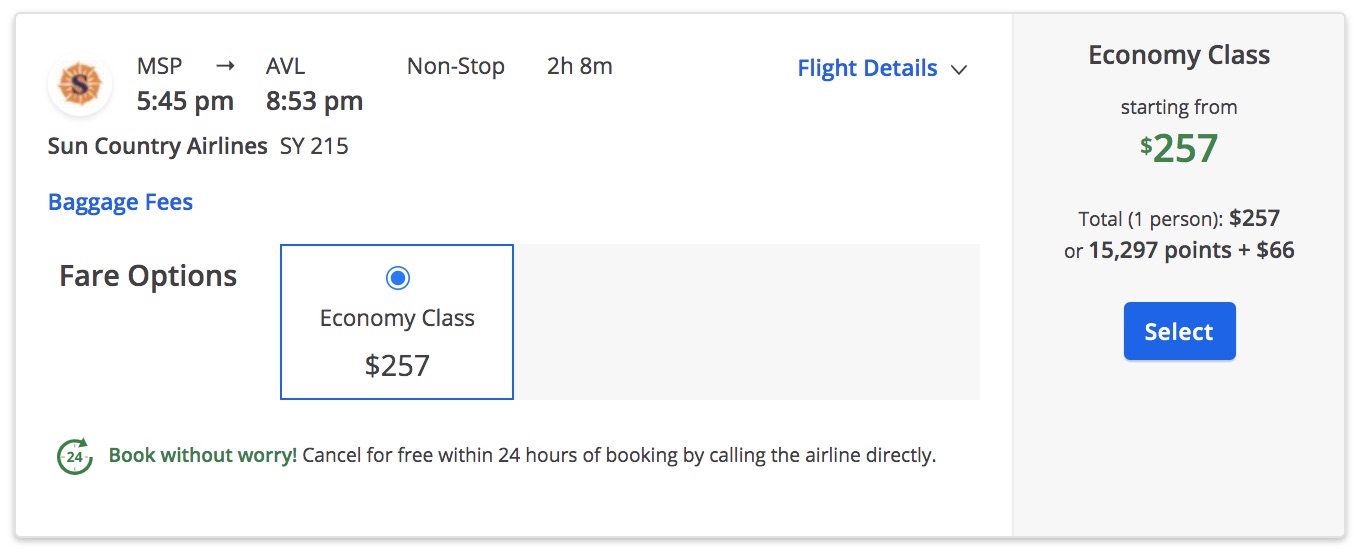 Some Pricing Discrepancies
This is the most important point of any travel portal: Are you getting the right price?
The old, Expedia-powered portal wasn't perfect. Budget carriers didn't show up, and it struggled to properly price flights at times – especially basic economy fares. But in our experience, the old portal was pretty reliable at bringing up the same price you found through Google Flights or directly through the airlines.
After just a few searches with the new Chase travel portal, that's not quite the case now. While many searches in our initial trials brought up accurate prices, there were some instances with big discrepancies: where booking through the Chase travel portal would be substantially more expensive – and in some cases, a bit less. 
For example, you can now book Spirit Airlines through the Chase portal. And there's a flight from Minneapolis-St. Paul (MSP) down to Orlando (MCO) later this month for $65 roundtrip.

But searching through Chase, those exact same fares price out at more than double the cost.

It's not just domestic ultra-low-cost carriers with unbundled fares, either. For example, you can get from New York City (JFK) to Madrid (MAD) flying TAP Air Portugal for about $350 booking direct with the airline.

But plug that same fare into the new Chase travel portal, and it pulls up at $440 – almost $100 more expensive. That discrepancy would cost you another 7,200 points from the Chase Sapphire Preferred. Not cool.

These differences in pricing are spotty. Often it's accurate down to the cent, while others are off by just $10 to $20 or so. Still, we hope this improves over time.
Easy to Use Old Airline Credits
One of the major headaches from the pandemic was canceling trips and sorting through credits. That could be a nightmare through Chase whether you booked with cash or your points.
Fortunately, this new Chase travel portal has made it much easier to keep track of and use trip credits. You'll find that option right in the main menu.


Chase is separating these trip credits: From trips booked before Nov. 1, 2021 and trips booked Nov. 1 and onward. If we had to guess, that means this changeover actually got underway right at the start of November.
Either way, it's a handy way to access trip credits and put them to use.
Read our ultimate guide to earning and using Chase Ultimate Rewards points!
Bottom Line
Major changes to using the Chase travel portal to book flights are underway. If you don't already see this new interface, you should over the coming days.
Some of the changes are undeniably great. The new travel portal is much easier to use, navigate, and narrow in on the fares you want. But it's not all good news.
There are some major question marks about whether the fares you find through Google Flights or your airline will be available through this new Chase travel portal. And in the end, those discrepancies could cost you more money – or points.