A new way to book the world's best business class? Yes, please.
After months of waiting, travelers can finally use Alaska Airlines Mileage Plan miles to book flights on Qatar Airways – one of the world's best airlines boasting Qsuites business class. Better yet, the award rates to fly Qatar Airways from many U.S. gateways to the Middle East or India are fairly reasonable – though perhaps falling short of a go-to method to fly Qsuites.
It comes more than a year after Alaska made headlines by announcing it would end its free agency and join the Oneworld alliance. And it's expected that Alaska frequent flyers will see more Oneworld airline redemption options in the weeks and months ahead.
But flying Qatar – and Qatar Qsuites – is the main event in this new partnership. Here's a look at what's on tap if you've got Alaska miles.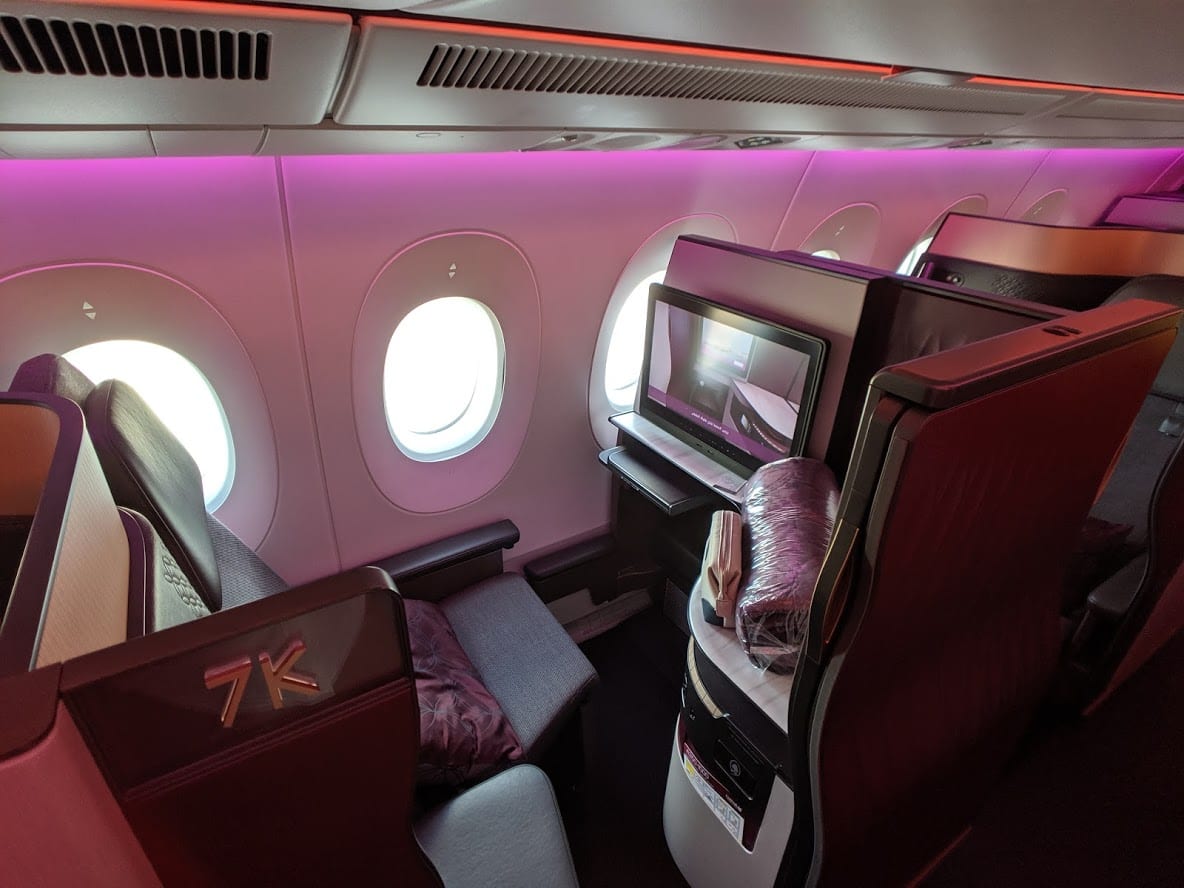 Alaska's Award Pricing for Qatar Flights
Alaska added a series of brand new award charts to fly Qatar Airways on a handful of routes, including flights between the U.S. and the Middle East, India, and Africa.
As you can see, economy fares start at 42,500 miles each way. Business class fares to Doha (DOH) start at 85,000 Alaska Mileage Plan miles each way.


For example, that means a roundtrip economy flight from Seattle (SEA) to Doha would clock in at 85,000 Alaska miles total.

If you're aiming to fly Qsuites business class, it'll run you 85,000 miles each way, plus reasonable fees. Compared to the 70,000 AAdvantage miles or 70,000 Qatar Qmiles you'd use to book the exact same flight, that's a decent option, though certainly not the best.
But there's a quirk with the pricing here. In some cases, you'll see much higher award rates, like this additional option to book a flight from Dallas-Fort Worth (DFW) to Doha for a whopping 170,000 Alaska miles. It appears that Qatar is giving Alaska Mileage Plan members a crack at booking its higher-priced awards – if they're willing to pay much more for it.

Flights to India, the Maldives, and the surrounding area follow an identical award chart, meaning one-way flights can be booked for 42,5000 miles in economy or 85,000 miles for business class. But you may see some significantly higher award rates, too – like these options to fly from Dallas-Fort Worth (DFW) to Male (MLE) in the Maldives.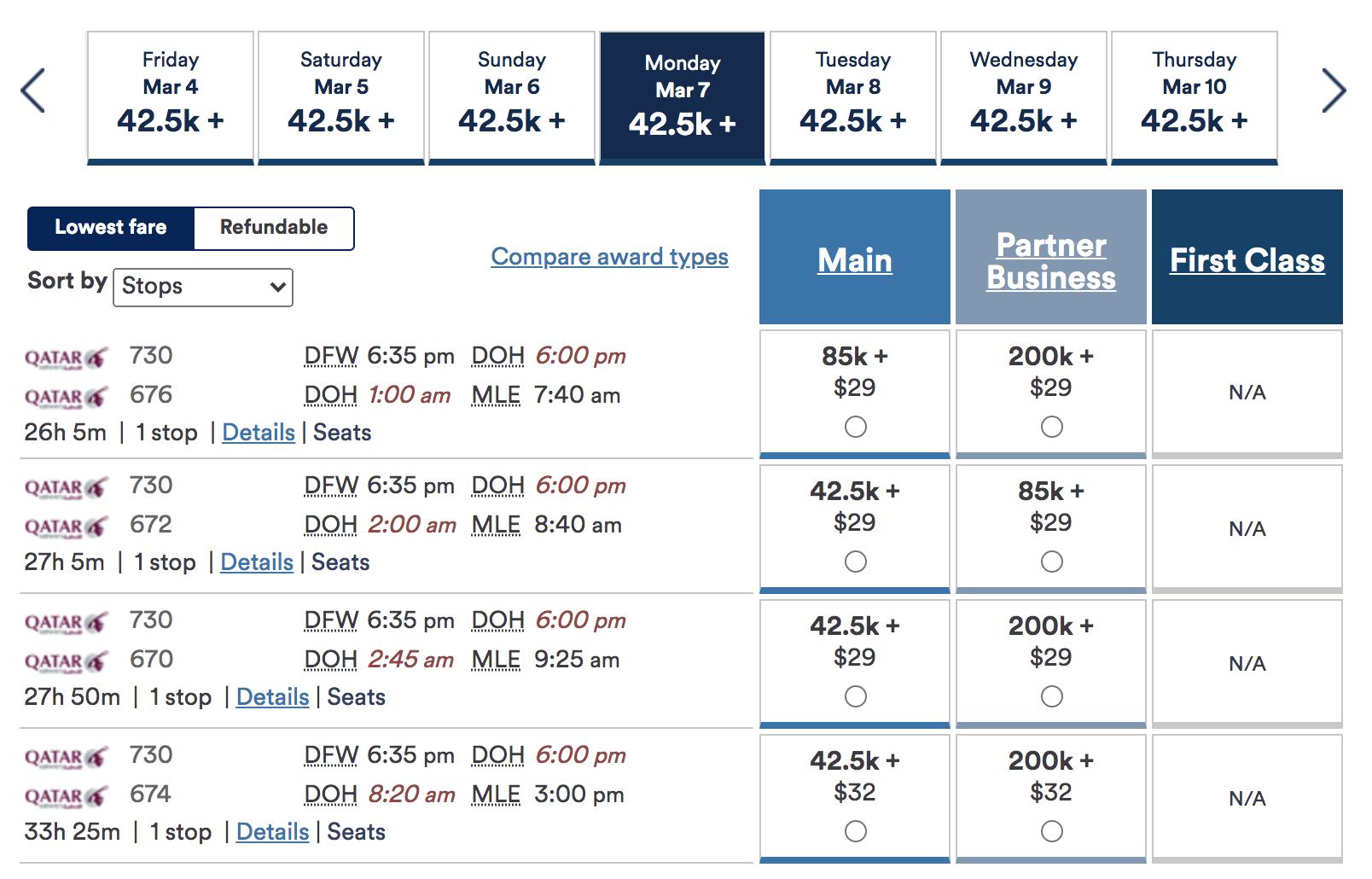 Flights to Africa get much pricier. Flights to Africa from the U.S. start at 50,000 Alaska points each way in economy on Qatar Airways, while business class fares can be booked from 120,000 each way.


Our Take
Alaska Mileage Plan miles are easily among the most valuable miles in the world of travel. There's no question this partnership and new redemption option on Qatar Airways flights makes them better – at least for now.
Still, Alaska miles shouldn't be your go-to way to book Qatar Airways flights … for a few reasons. For starters, Alaska miles are much harder to earn.
While other airlines offer eye-popping bonuses on co-branded credit cards or easy paths to pile up 100,000 points (or more), that's not the case with Alaska. For most travelers, the only option is the Alaska Airlines Visa Signature Card. And while you can currently earn up to 65,000 miles after spending $8,000 in the first six months, welcome bonuses on that card are typically in the range of 35,000 miles to 50,000 miles.
Simply put, Alaska miles are tough to earn unless you're flying Alaska Airlines regularly.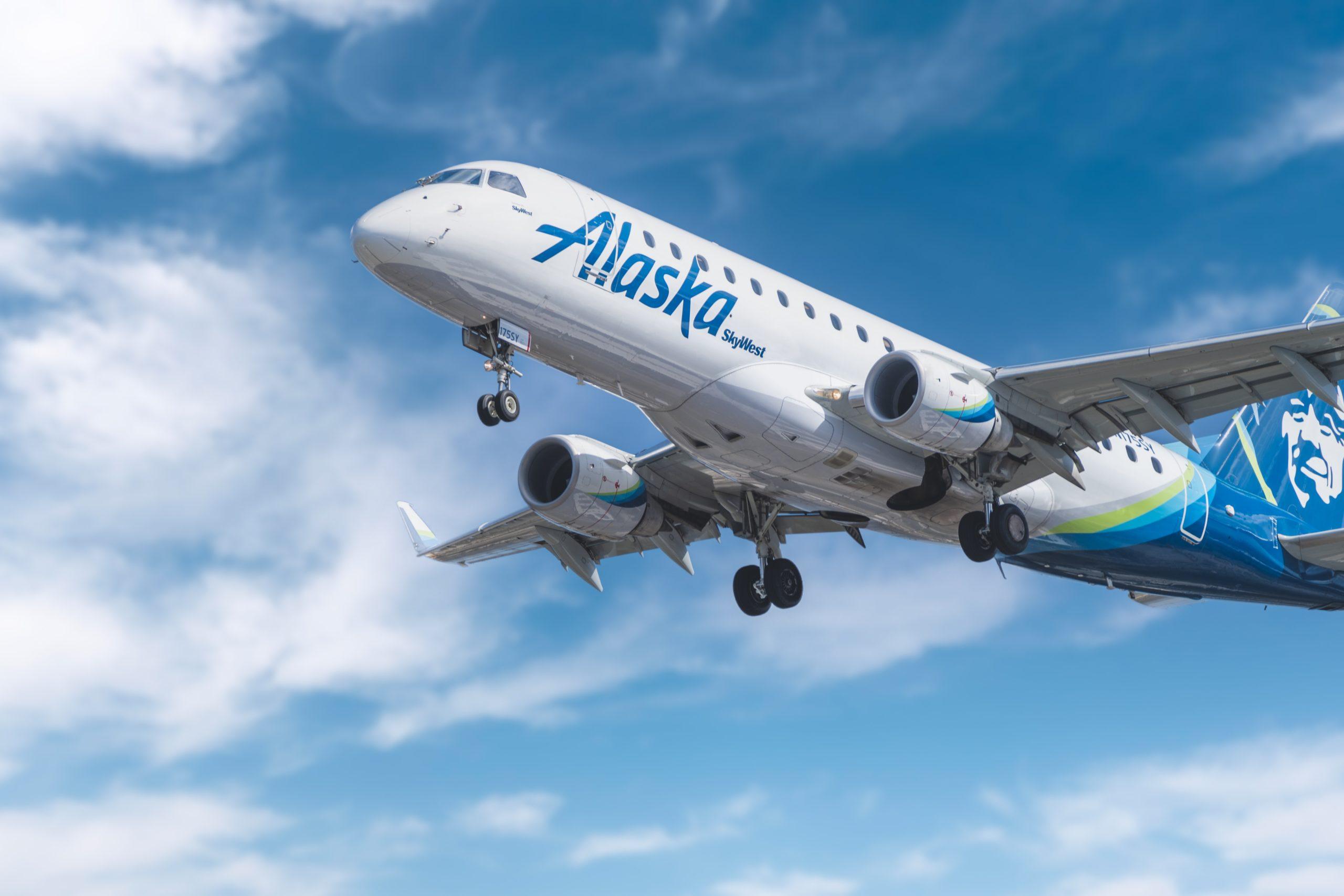 Not only are American AAdvantage miles easier to earn, but they'll get you further on Qatar Airways. That's because American charges 40,000 miles for a one-way economy flight from the U.S. to the Middle East and just 70,000 miles to do it in business class. Heading down as far as South Africa, that's still just 40,000 in economy – and it rises to only 75,000 miles in business class.
This flight from Chicago-O'Hare (ORD) all the way to Johannesburg (JNB) is in Qsuites from start to finish for just 75,000 miles total. It's one of the best ways to use American AAdvantage miles – and one of the best redemptions in the world of points and miles, period.

Even Qatar Qmiles are arguably a stronger option. Like American AAdvantage, Qatar itself charges 70,000 miles for a one-way flight in Qsuites and under $10 in fees. And unlike Alaska, you can even transfer points to Qatar from Citi ThankYou points using cards like the Citi Premier Card.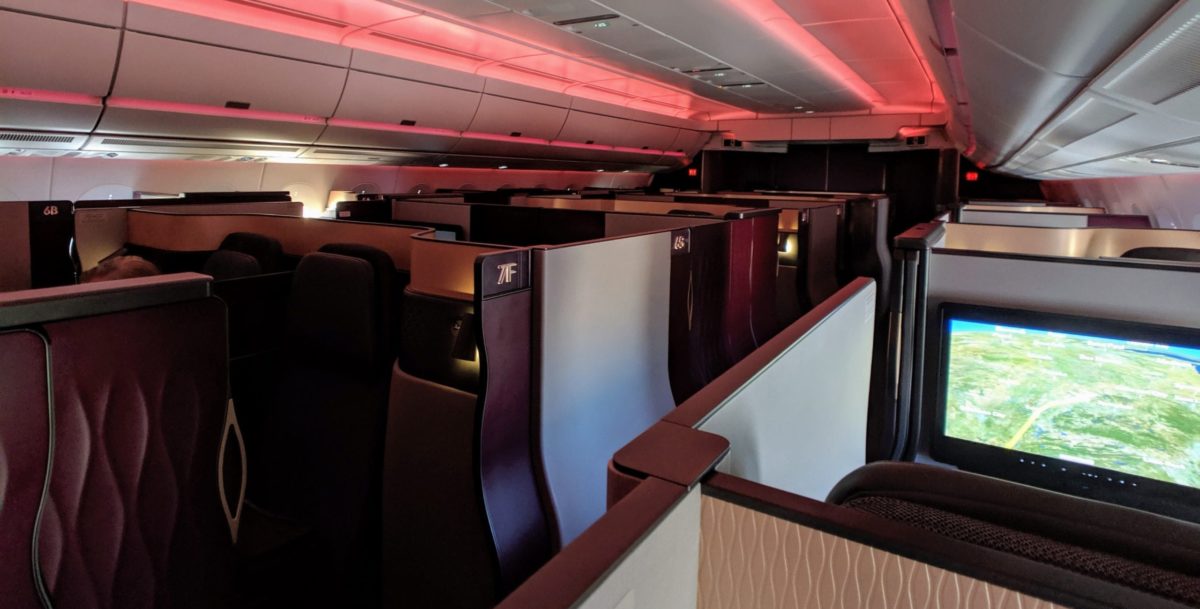 Read our full review of flying Qatar Qsuites from Dallas to Doha!
Still, Alaska miles are a solid way to book Qatar, whether you're flying economy or business class. But unless if you've got a huge stash or can earn them easily by flying with the airline, it's a second- or third-place option at best.
While this is an upside, Alaska's tie-up with the Oneworld alliance could come at a cost. Can all the sweet spots and lucrative one-off partnerships that have made Alaska a fan-favorite mileage program survive as it integrates with stingier Oneworld airlines? We've already seen one casualty: The airline's longtime partnership with Emirates ended over the weekend.
Bottom Line
The more the merrier, right?
It wouldn't be our first stop to book Qatar Airways flights, but this is a solid option if you've got a bunch of Alaska Mileage Plan miles. And it just adds to all the exciting options in Alaska's portfolio to use your miles.