Earlier this year, Air Canada and Emirates formally announced they were partnering up, promising points earning and redemptions between the two airlines. Big whoop, right? Airlines form partnerships all the time. But today, that partnership went live … and it's truly a big deal. 
For now, Air Canada Aeroplan is the best way to book Emirates business class – especially between the U.S. and Dubai (DXB) – thanks to a quirk with how the two airlines rolled things out. Compared to booking using Emirates Skywards miles, you'll save thousands of miles and nearly $800 in taxes and fees on a one-way award by booking through this new, temporary Aeroplan sweet spot.
Business class awards from the U.S. to Dubai, like this flight from Washington, D.C.-Dulles (IAD), start from 90,000 miles each way and just about $75 in taxes and fees. Some longer routes from the South or West Coast tally up to 110,000 miles each way.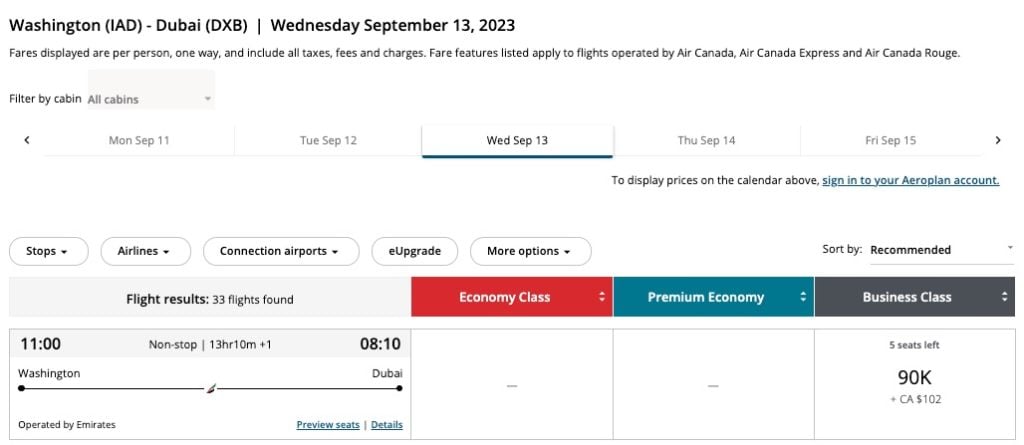 Want the heads-up when you can book award deals like this? Our Thrifty Traveler Premium+ members get award alerts for business & first class seats, discounted Delta SkyMiles flash sales, and more!
Considering booking the same ticket with Emirates' own Skywards program would cost you 115,000 Skywards miles and a whopping $836 in taxes and fees, this new Aeroplan option is a steal. While you can save some miles on a roundtrip business class award by booking for as low as 145,000 Emirates Skywards, surcharges bring the cash cost to more than $1,700. Ouch.
As other airlines like Alaska Mileage Plan have lost the ability to book Emirates, this new option stands out. That's especially true since it's an avenue to avoid hefty cash costs when booking Emirates award tickets after the airline implemented a series of increases to fuel surcharges earlier this year. Emirates now passes on charges of $800 or more on many of their routes between the U.S. and their mega-hub in Dubai. Looking to fly onward from Dubai? Expect to pay more.
Emirates economy and business class redemptions are already live and available to book via Aeroplan all the way into November 2023. Aeroplan even says the ability to book Emirates first class award tickets will come early next year.
But this is a temporary sweet spot to book Emirates business class for less – much less. Why? Well, Air Canada plans to reprice these Emirates awards based on an entirely separate award chart sometime next year, which is also when they'll roll out first class redemptions.
We will walk through everything you need to know about this exciting new partnership between Emirates and Air Canada … and why you might want to book before the end of the year.
Related reading: How to Maximize Air Canada's Aeroplan Program
The Aeroplan Award Chart for Booking Emirates Award Flights
Currently, Air Canada has two different systems when redeeming Aeroplan points:
It uses variable award rates for flights on Air Canada based upon a range
Booking a partner airline with Aeroplan? There's a set rate, though it hinges upon finding award availability.
No matter which airline you're flying, there are different award charts depending on which regions (North America, South America, Atlantic, or Pacific) you're flying between. Eventually, Air Canada will introduce a completely different award chart for Emirates, with a broad range of award rates based on how far you're flying and which cabin you're booking. They won't apply to specific regions like Aeroplan's existing award charts.
But until that goes award chart goes live early next year, it's using the standard Aeroplan chart for partner redemptions – and keeping Emirates first-class redemptions off-limits. So for the time being, you can book Emirates economy and business class for the same rates Aeroplan charges for partner carriers like Lufthansa business class, Turkish business class, and more.
All Emirates flights between North America and Dubai clock in between 5,000 and 9,000 miles. That means you should expect to pay either 90,000 miles or 110,000 miles each way in business class and either 55,000 or 70,000 miles each way in economy – plus a nominal amount taxes and fees.
But if you are traveling beyond Dubai, you could potentially pay fewer miles, at least until the new Emirates-specific award chart takes effect. Thanks to some quirky rules with Aeroplan award tickets, flying between North America and a destination in the Pacific zone could cost fewer miles. For example, if you were flying Emirates business class from New York (JFK) to Bangkok (BKK) with a stop in Dubai (DXB), that would price out at 87,500 miles in business class since it's a flight between North America and Pacific zones.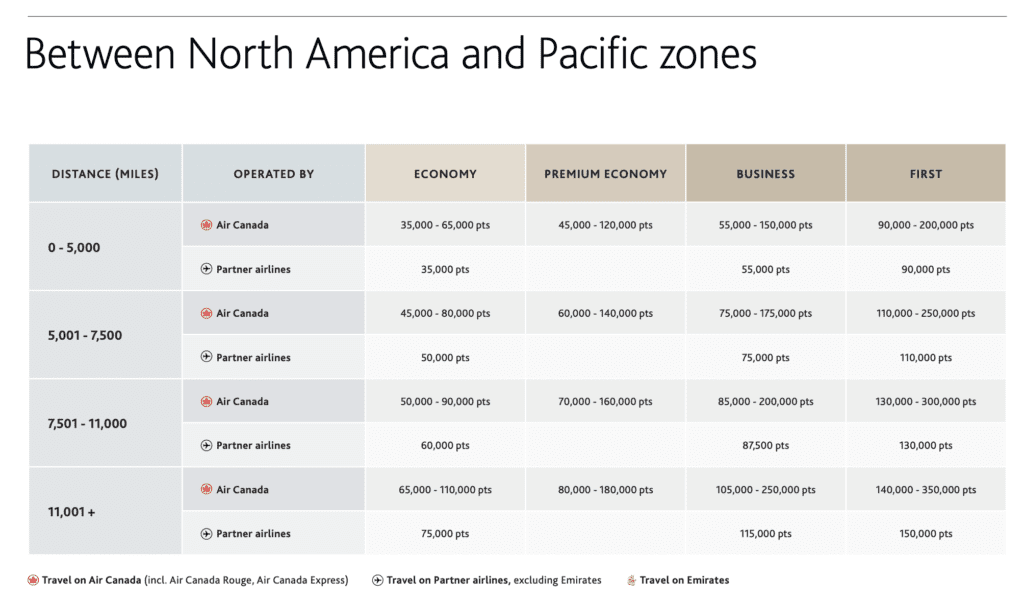 As we said, booking Emirates First Class with Aeroplan is off-limits for now. And while booking a business class ticket and upgrading to an Emirates first class ticket at check in (or even at the gate) is a great strategy, it doesn't appear that will be an option for partner bookings through Air Canada's Aeroplan program.
Here are a few additional things to know about booking Emirates award tickets with Air Canada Aeroplan miles:
Air Canada won't charge carrier-imposed surcharges on Emirates award tickets
Until Aeroplan adopts the new award chart for Emirates award bookings, booking an Emirates award ticket will follow the current partner award charts above
Once the new award chart goes live, the distance bands will apply worldwide. They won't apply to specific regions like Aeroplan's existing award charts
Aeroplan award availability should generally match what you'll find directly through Emirates
Emirates award bookings through Aeroplan will follow the same routing rules, change fees and stopover policies that you'll find with other Aeroplan partner award bookings. That means you could add a stopover in Dubai for just 5,000 miles before continuing your journey.
How to Earn Air Canada Aeroplan Miles
One of the big reasons we are excited about this is that like Emirates' own Skywards miles, Air Canada Aeroplan miles are incredibly easy to earn.
To start, Aeroplan is a transfer partner of Chase Ultimate Rewards, Amex Membership Rewards, Capital One Venture Miles, and Bilt Rewards. That means if you've got points from a Chase Sapphire Preferred® Card, an American Express® Gold Card, a Capital One Venture X Rewards Credit Card, or even the Bilt Mastercard®, you can instantly transfer those points to Aeroplan on a 1:1 basis.
Related Reading: The Master List of Credit Card Transfer Partners
To top it all off, Air Canada has a co-branded Chase credit card available for U.S. residents. The Aeroplan® Credit Card is currently offering 50,000 Aeroplan miles after you spend $3,000 in the first three months of card membership.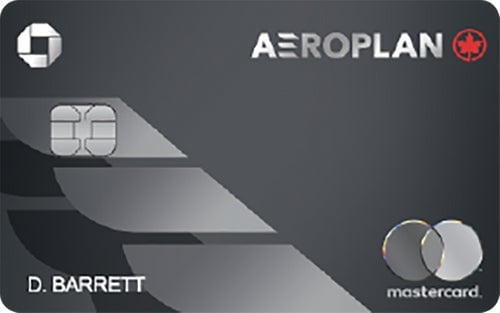 Click Here to learn more about the Aeroplan® Credit Card 
Why it Matters
Over the years, Emirates has eliminated most of its lucrative partnerships which made it possible to book Emirates award tickets for a great value. After Alaska Airlines announced it would officially join the OneWorld airline alliance in 2020, the ability to book Emirates award tickets with Alaska miles was eventually shut down.
That left Emirates' own Skywards program as the best way to book Emirates award tickets, especially after Emirates drastically slashed the amount of taxes and fees you'd pay on award tickets – by as much as 80%. But that trend reversed this year: It now costs over $800 in taxes and fees to fly from the U.S. to Dubai – or even more if you connect onward somewhere beyond Dubai.
So aside from booking one of Emirates' funky fifth-freedom routes between the U.S. and Europe, there were virtually no cost-effective ways to book premium cabin seats with Emirates.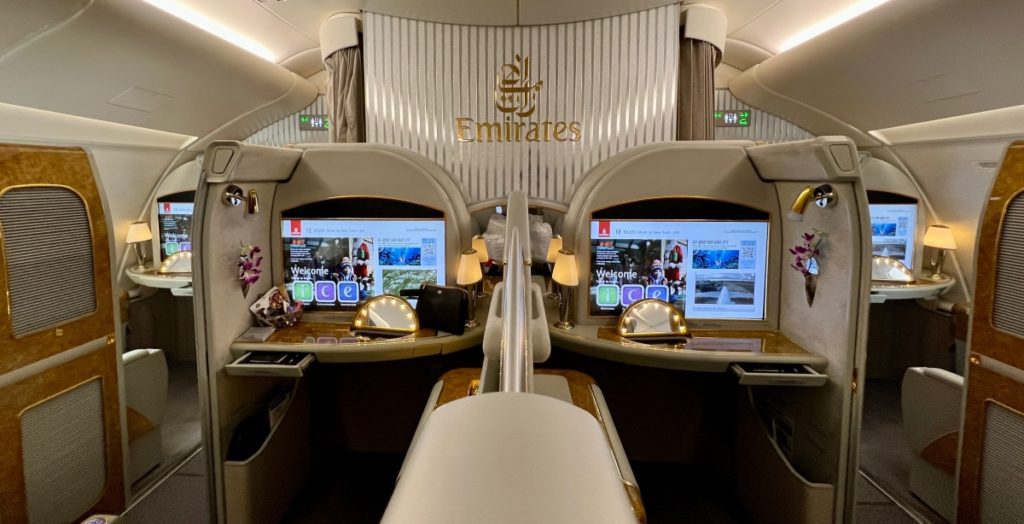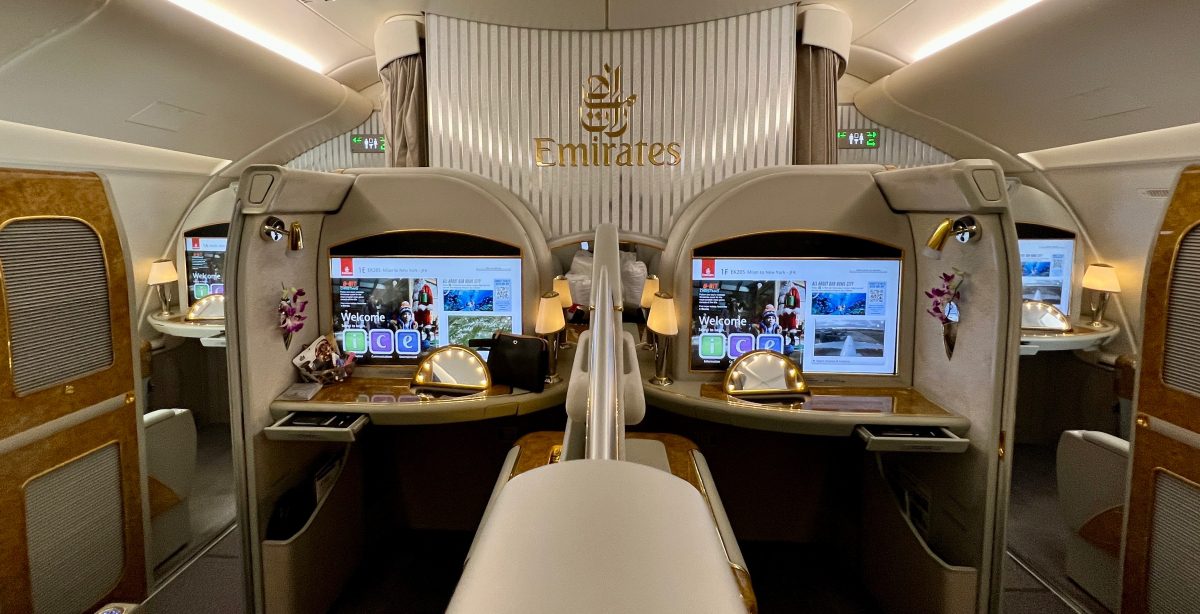 For now, Aeroplan solves that.
This new options makes Aeroplan a great avenue for booking Emirates award tickets as you will pay just a fraction of the carrier-imposed surcharges on Emirates award tickets. And eventually, even if the milage rates are higher than booking through Emirates' own program, it will still be a great option considering how much lower the unavoidable taxes and fees will be when booking with Aeroplan.
Read our full review of Emirates First Class flying from Los Angeles (LAX) to Dubai (DXB)!
Bottom Line
After announcing a new partnership earlier this year, Air Canada has officially rolled out the ability to book Emirates award tickets using Aeroplan miles. And while they will eventually impose a new award chart and the ability to book Emirates first class award tickets early next year, economy and business class award tickets are already available.
Most importantly, these Emirates awards are temporarily using Aeroplan's current partner award charts which can provide some incredibly lucrative deals – at least for the next few weeks.