Whether or not you're a frequent American Airlines flyer doesn't matter: The airline's AAdvantage program is outstanding.
There's a reason why we encourage travelers to collect AAdvantage miles. It has some of the best partner airlines in the world, allowing you to use those AAdvantage miles to get to Japan, Hong Kong, the Middle East, and more. Its business class seats are better than domestic competitors. And it might be the best way to get to the Caribbean for a beach escape.
But there are major changes underway – both good and bad. Here's a look at some of the AAdvantage changes afoot.
New (and Worse) Search Engine on the Way
A good search engine can make or break an airline's mileage program. And American's search engine is among the best, with a 30-day calendar that makes it easy to zero in on the flights you want. But that may be changing.
You may still pull up American's trusty search engine, depending on where you're flying to or from. It appears all domestic flights and some international journeys still get the older, better version. It looks like this.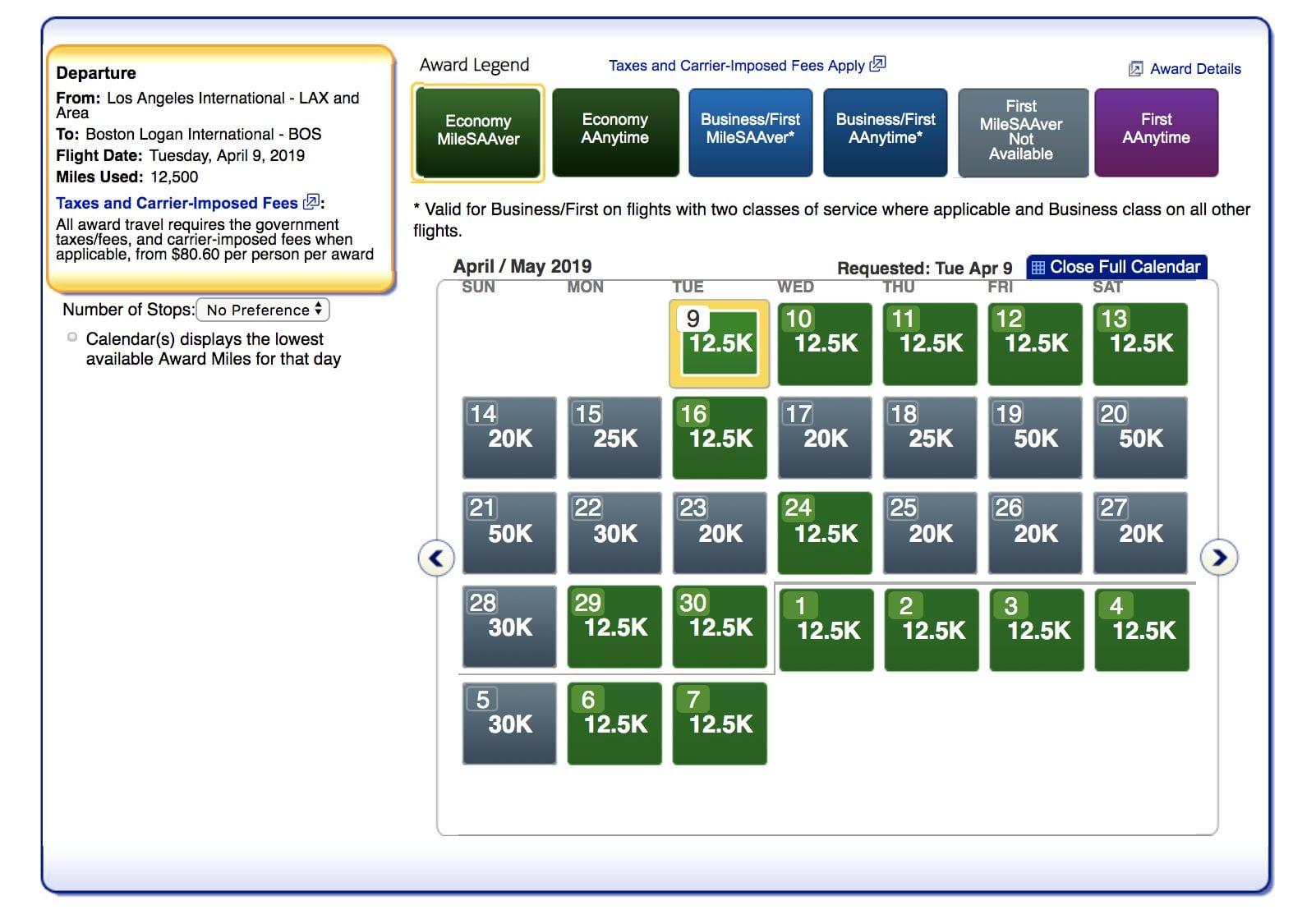 But increasingly, you might get a new search engine – including flights from the U.S. to Europe and Asia. And while it may look sleeker, it's clunky. It doesn't have a month-long calendar (that feature is "coming soon," it promises), and it will hide any partner airlines at the bottom of the search results.
It seems it's only a matter of time until this newer search engine becomes the norm for all flights. We just hope it's fully functional by then.
Cheaper to Book Flights on Etihad
Behind your web searches and the trial and error finding award flights are routing rules. These arcane and sometimes obscure restrictions are often why you can't book certain routes for as cheap as the AA partner award chart states you can.
Chief among them: Using AAdvantage miles to fly on Etihad requires a phone call to book and has some of the more confusing restrictions. You can fly from the U.S. directly to its Abu Dhabi (AUH) hub fairly easily, and still can.
But if you wanted to fly business class from the U.S. to South Africa with a stop in AUH on Etihad (JFK-AUH-JNB), it was only possible for 125,000 AAdvantage miles. AA recently adjusted several of their Etihad routing rules so it now only costs 75,000 AAdvantage miles to book the same route.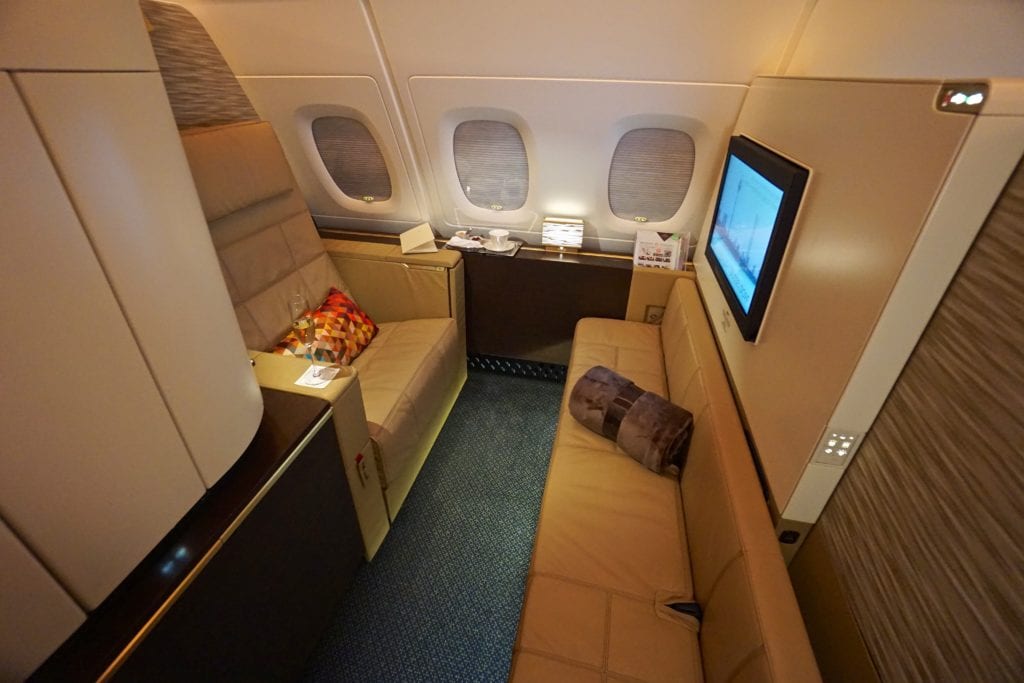 Just know that you can now book many of these two-leg journeys on Etihad using fewer American miles. And considering Etihad is one of the world's best airlines – with one of the world's most luxurious first class cabins – that's a win.
Unfortunately, you still have to call into American Airlines call center in Australia to book Etihad awards with AA miles. And you still won't find these flights while searching online at AA.com, so head to Etihad.com to see if the flights you want are available when using miles.
Booking Qatar Airways Qsuites is Getting Much Harder
Part of the reason why the emergence of Etihad as an option for using AAdvantage miles is so exciting is because their Middle Eastern competitor, Qatar Airways, is dwindling before our eyes.
Qatar Airways Qsuites are the world's best business class seats. There are few better ways to use your AAdvantage miles than to fly in one of these private and cozy suites.
And for months, it was easy to find the award space for Qatar Airways business class. You could get 1-4 seats in business class flying nonstop from many U.S. cities to Qatar's hub in Doha (DOH) almost daily.
Oh, how things have changed. Finding even one seat in Qsuites to Doha and beyond is a chore – though it's generally far easier if you're not flying to/from the U.S.
Currently, there's not a single Qsuites ticket available between Chicago-O'Hare (ORD) and DOH for months.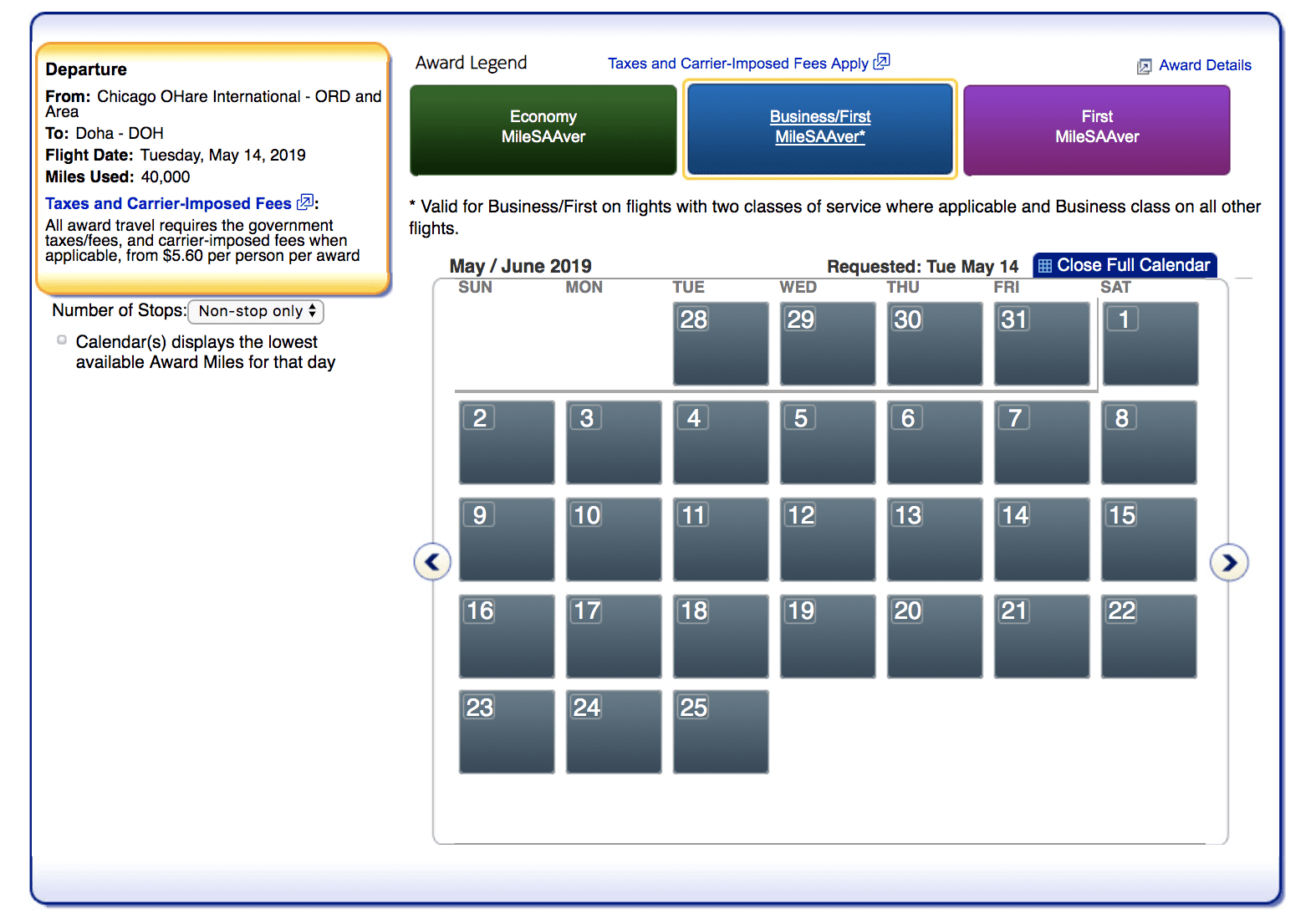 It's slim pickings if you want to fly from Washington, D.C.-Dulles (IAD) to the Middle East.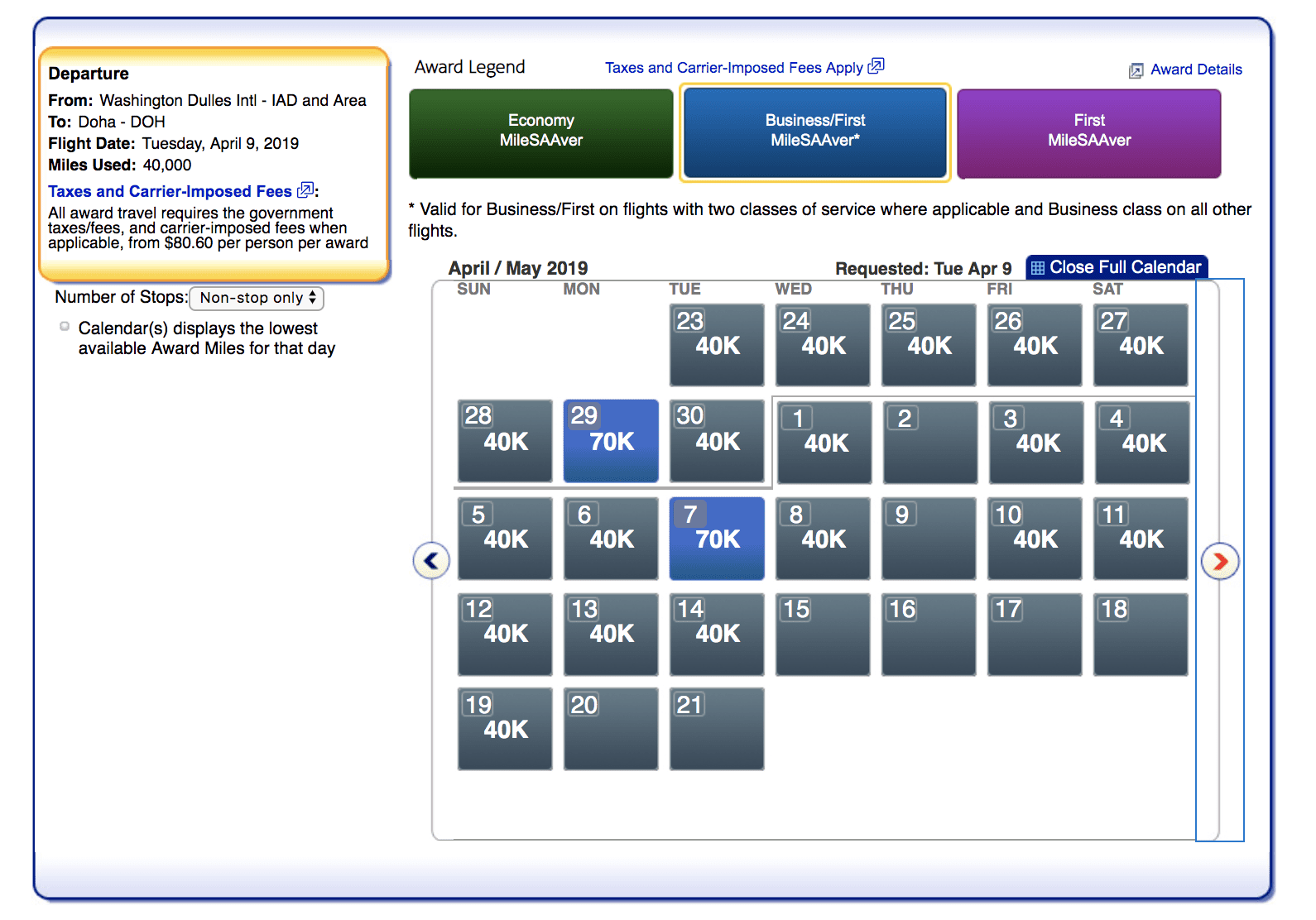 And if you want your own Qsuite for the ultra-long flight from Los Angeles (LAX) to Qatar, you're out of luck.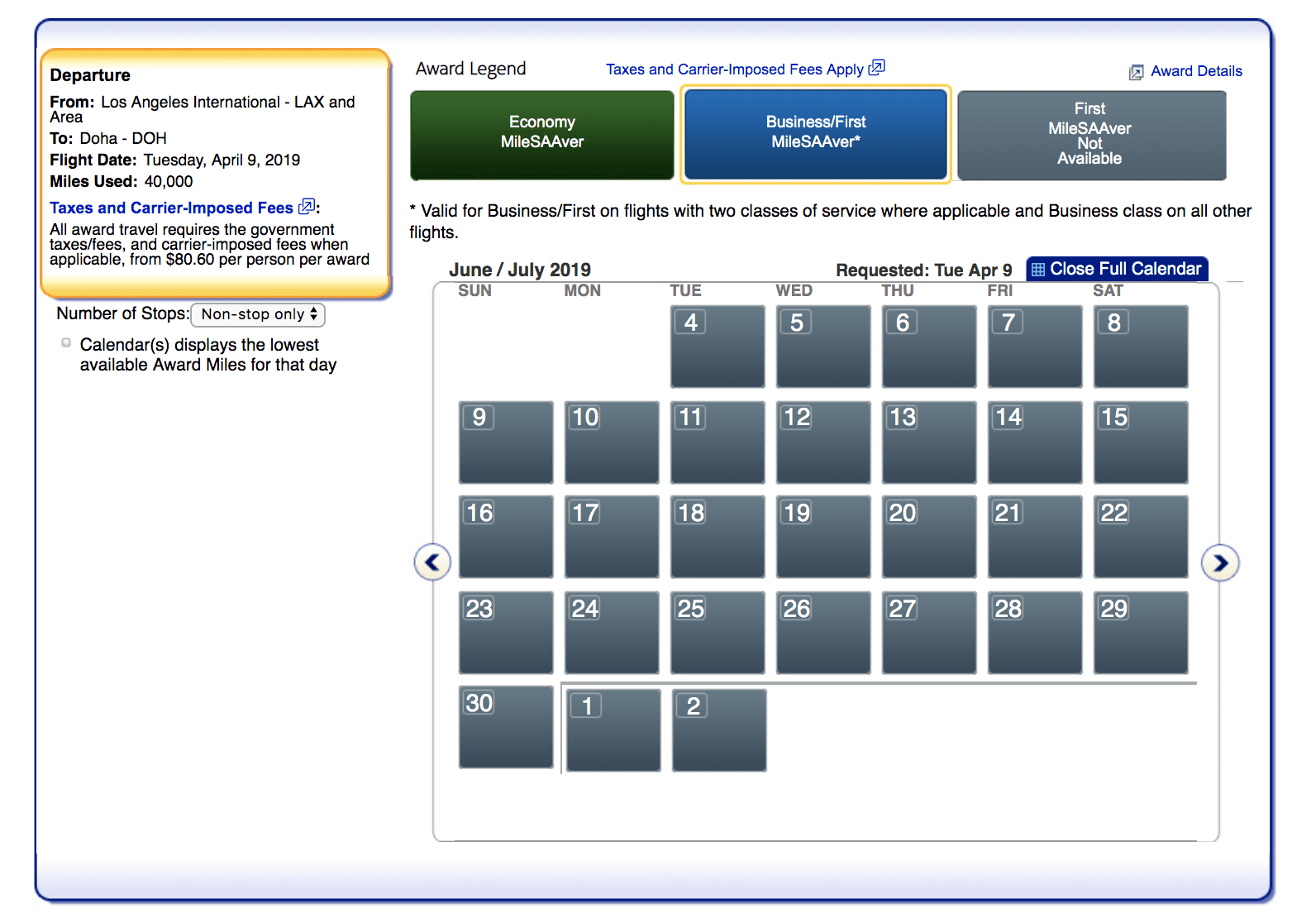 You get the picture. So what's going on here?
There's no way to know for sure, but it comes at a time when Qatar Airways is flirting with leaving the Oneworld alliance. It could be an empty threat from the airline's zany CEO – he's been saying it for years – but if Qatar exits the alliance, say goodbye to using those AAdvantage miles to fly on Qatar.
No More Swanky First Class Lounge Access in Doha
Qatar Airways has one of the best airport lounges in the world. Actually, it's half lounge, half museum.
Welcome to the Al Safwa Lounge, Qatar's unbeatable first class offering. And while a first class lounge requires a first class ticket, there's been a workaround to get in without shelling out the extra miles.
For years, you could get access by booking a business class itinerary that included a short hop within the Middle East. For example, London-Heathrow (LHR) to Doha (DOH) to Amman, Jordan (AMM) or Boston (BOS) to Doha (DOH) to Muscat, Oman (MCT).
Sadly, this loophole is now officially closed. When booking with AAdvantage miles, the site now forces you into an economy seat for the Middle East segment rather than domestic first class. Bye bye, Al Safwa.
Is Dynamic Pricing on the Way?
When Delta acts, United and American follow.
Both airlines followed Delta's lead in offering no-frills basic economy fares. And recently, United pulled a copy cat and removed its award chart, imposing a highly variable pricing system when using. Soon, both Delta and United will set award pricing based on some indiscernible mix of cash pricing, demand, open seats, time of year, and more.
And let's be honest: Whether it takes weeks or months, American will follow suit. Getting flyers to burn an exorbitant amount of miles on flights because there are no rules and "the price is the price" is simply too valuable to airlines. And now, both Delta and United have given American Airlines cover to do it.
There are already some telltale signs that this is in the works. For starters, American started selling discounted domestic flights for as low as 5,000 AAdvantage miles late last year, along with some cheaper international awards.
These so-called "Economy Web Specials" look and feel a lot like the discounted domestic flights United rolled out just 10 days before United announced it was axing its award chart.
And One Mile at a Time noticed an important detail with American's new award search engine: It no longer shows whether you're booking a lowest-priced sAAver award or one of its higher-priced alternatives. With a dynamic pricing model, there's no need for those categories.
It seems it's only a matter of time before American removes its own award chart. And that's frustrating because it makes it harder for travelers to ensure they're getting a good deal. And it makes it easier for airlines to dupe flyers into giving up more of their hard-earned miles.
Bottom Line
Big and small changes are underway with the outstanding AAdvantage program. And while it's not all bad news, there is enough trouble on the horizon to make any AAdvantage fanatic concerned.