LifeMiles, the quirky frequent flyer program of Colombian airline Avianca, is one of the best-kept secrets in the travel world. Whether you want to book a business class flight to Southeast Asia or just a short hop within the United States, you can often save miles – and cash – by using LifeMiles.
And while airlines rarely deliver anything but horrible news when they change up how they price award flights, LifeMiles' recent announcement of upcoming changes is … actually mostly good news.
LifeMiles have been a great way to book domestic flights within the U.S. on United Airlines, as you can often pay fewer miles for the exact same flights. Starting July 15, the cost of many shorter United flights will drop from the current 7,500 miles one-way to 6,500 miles. Meanwhile, some longer United flights will increase from 12,500 miles to 13,500 miles each way. 
Better yet, the cash award fees you pay on many routes is decreasing as well. Part of the allure of LifeMiles is that you generally only pay a flat, $25 fee – a godsend when many airlines pass on hundreds of dollars in taxes. But now, the award fee for many domestic flights will drop to just $10. Others will drop to $15, while some will remain the same.
Here's a look at some examples showing what changes are afoot.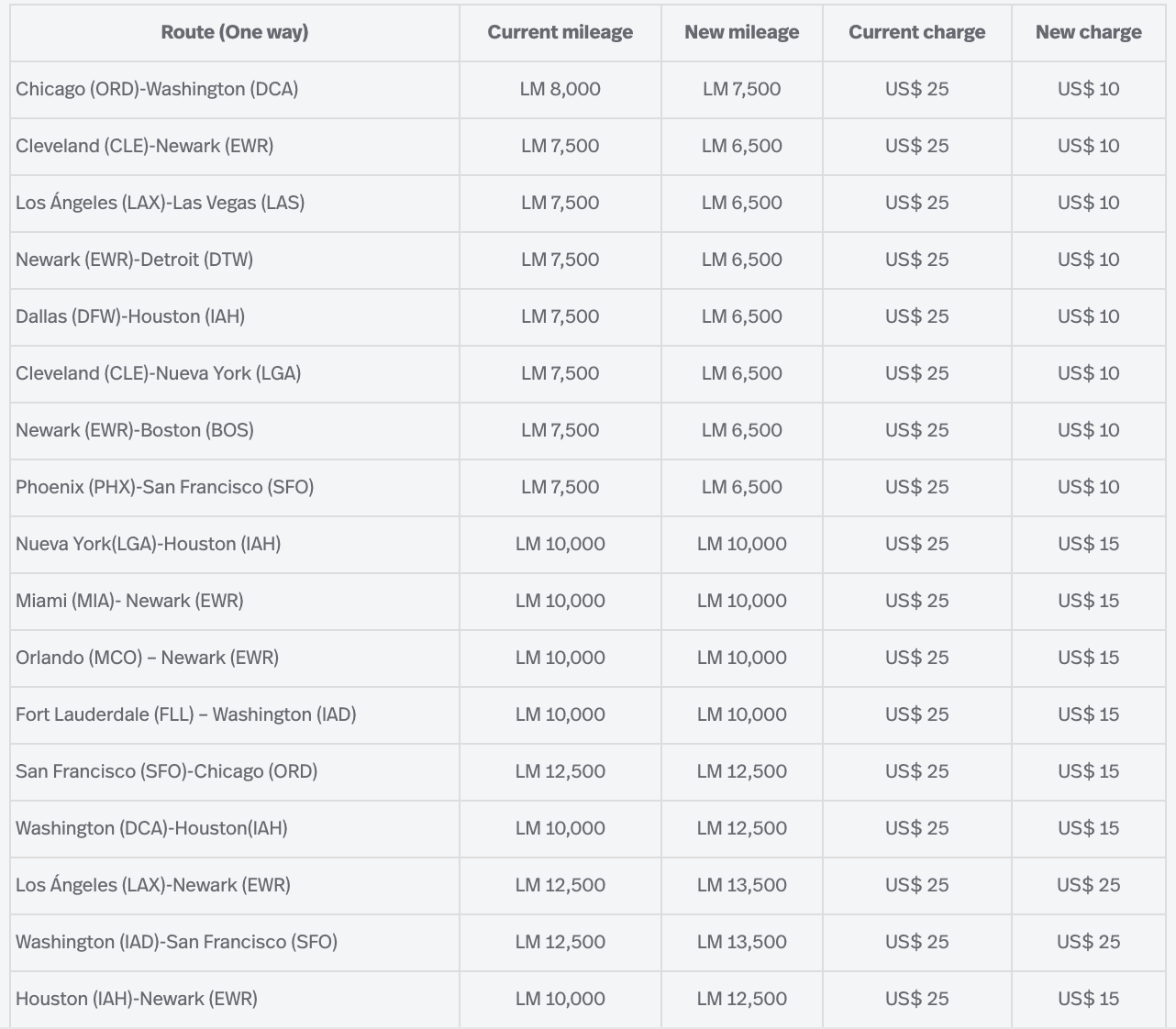 This comes on the heels United's own move to decimate its award chart while also start selling some domestic routes for as low as 5,000 miles.
Our Analysis
There's not much big news in these changes. Unless you're angling for a transcontinental flight, you'll likely come out ahead.
The bigger question is whether LifeMiles will continue to be a great way to book domestic flights within the U.S. as United itself starts selling domestic awards for fewer miles.
It's tough to say for sure before LifeMiles' changes go live. But our expectation is a resounding yes. In fact, you might be able to save even more miles by booking United flights through LifeMiles rather than UnitedMileage Plus program.
While there will no doubt be some instances where United's rates are cheaper, the airline's new, dynamic award pricing means award rates will soon jump all over the place based on demand and cash price. We also expect that the number of United miles you need to book a flight will skyrocket in the final two to three weeks before departure.
So much like we tell readers to save their Delta SkyMiles and book flights using Virgin Atlantic instead, LifeMiles may get even stronger as a great way to book flights on United Airlines.
As a reminder, you can get LifeMiles by transferring them from American Express, Citi, and Capital One. It's also one of the few frequent flyer programs for which it can make sense to buy miles.
Bottom Line
I can't believe I'm writing this about a frequent flyer program, but these are mostly good changes. And with big changes coming in how United prices flights using its own miles, LifeMiles could become an even better sweet spot.