Through new buildouts and acquisitions, Hyatt keeps opening more and more all-inclusive resorts throughout Mexico, the Caribbean, and even over in Europe. Next up: A top-notch, adults-only all-inclusive resort south of Cancún in the Mexican hotspot of Tulum.
The Secrets Tulum Resort & Beach Club is set to open sometime this fall. The exact opening date is unclear: Rooms are currently bookable starting Oct. 15, though Hyatt's website contradicts that, saying they are "now accepting reservations for stays from November 1."
Secrets properties are easily among the best in Hyatt's growing Inclusive Collection, and this new Tulum Secrets resort looks like a real stunner from initial renderings. In total, the property will have 300 rooms – all of them suites – and 10 different dining concepts as well as beachside bars. The property is located in Tulum's hotel zone away from the beach, but the resort also boasts a dedicated beach club offsite on the coast – with free shuttle service to get there and back.
Want to learn how to book properties like this one on points and exchange tips with fellow travelers? Join our free Thrifty Traveler Award Travel Facebook Group today!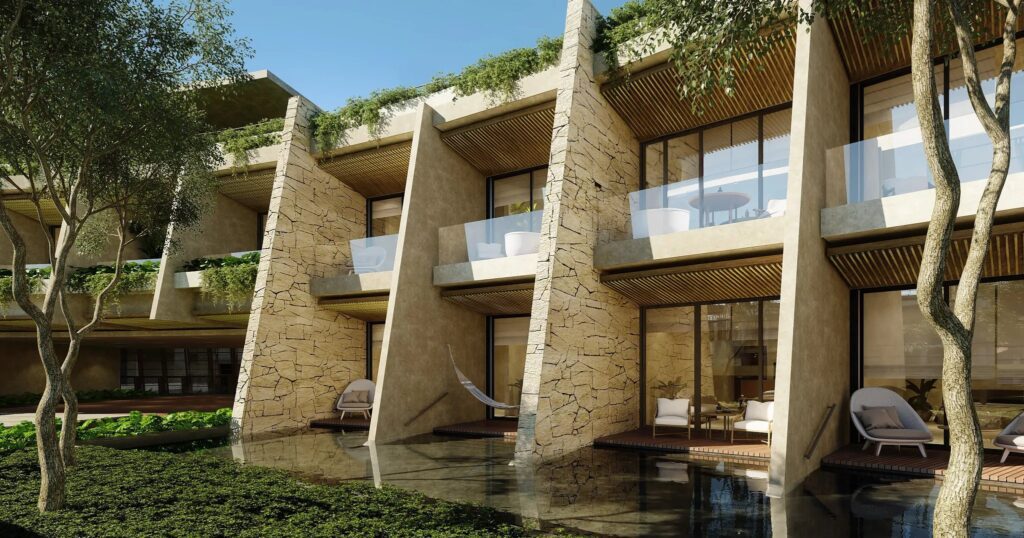 But what stands out most is the price – especially if you're aiming to use World of Hyatt points. While rooms aren't currently bookable using points, the Secrets Tulum is a Category B all-inclusive … which means you can book a standard stay for just 20,000 points per night. Thanks to Hyatt's peak- and off-peak pricing, nightly rates can go as low as 17,000 points per night or as high as 23,000 points nightly. Even the nearby (and likely inferior) Dreams Tulum resort is more expensive at 25,000 points a night for a standard stay.
That is an amazing deal, especially after Hyatt raised award rates at many of its best all-inclusive properties throughout Mexico and the Caribbean earlier this year. We expect this property should be bookable with points in the coming weeks or months.
But once that happens, you might want to move quickly: With nightly rates bookable for as few as 17,000 points, this new property seems ripe for the next round of Hyatt devaluations. That's just what Hyatt did with the Secrets Impression Moxché earlier this year – widely considered one of Hyatt's best all-inclusive properties and an amazing way to use Hyatt points. Less than six months after it opened, Hyatt raised award rates from 25,000 points per night to a whopping 50,000 points per night for a standard award stay.

Related reading: How to Book Hyatt's Incredible All-Inclusive Resorts with Points
Looking to lock in a stay now? From our initial search, nights will run between roughly $450 and $700 per night to book into a standard room. Hyatt is currently advertising a "pre-opening special" and even lower prices if you're a World of Hyatt member, which is free to join. Just beware that you might not be able to book a stay every single day of the week currently.

There are three separate suites categories: standard junior suites, suites with swim-out rooms, and Preferred Club suites, an upgraded room type that comes with access to an exclusive lounge and concierge service, along with other amenities.

Bottom Line
Hyatt is set to open the latest addition to its all-inclusive collection later this fall in Tulum.
It's unclear exactly when this new adults-only resort will open: Is it Oct. 15 or Nov. 1? And you can't book a stay with World of Hyatt points just yet.
The renderings make it look like this will be a great property. And at 20,000 points per night (sometimes more, sometimes less), this should be a stellar way to use some Hyatt points for an all-expenses-paid trip to Tulum.
All images courtesy of Hyatt Hotels