The Priority Pass Lounge network has been hard at work over the past few years adding non-lounge experiences, like restaurants at many airports around the world to improve their offering.
This is an exciting trend if you are a Priority Pass member, as these restaurants provide a credit for up to $28 per person to dine for free during your travels. Sadly, that's no longer the case if you've got Priority Pass through an American Express card.
As was first reported by Doctor of Credit, Priority Pass has added a new restaurant at Seattle Airport (SEA): Bambuza. The restaurant is located in the North Sattelite and will provide a $28 dining credit for Priority Pass members and a $56 credit if you register a guest during your visit.
All of the terminals at SEA are connected airside, so all passengers should be able to access Bambuza.
Bambuza Information
Located airside in the North Sattelite. Once you disembark the train, take the escalator to Concourse Level and turn left. Bambuza is located on the left-hand side.

The restaurant will be open daily to Priority Pass members between 4:30 a.m. and 11:30 p.m.
Priority Pass members will receive $28 toward the purchase of any meal and/or drinks.
You can register one guest and will receive $56 total credit towards the purchase of a meal and/or drinks with a guest.
You cannot use any remaining balance towards gratuity.
You will need a confirmed same-day boarding pass to take advantage of the credits.
See the full restaurant menu here.
Here's how Priority Pass describes Bambuza:
Bambuza offers fresh, authentic Vietnamese cuisine made with locally-sourced, organic ingredients. Popular dishes include grilled rice and noodle bowls with your choice of meat or tofu, traditional pho soups.
How Can I Get Priority Pass Membership
The easiest way to become a Priority Pass member is to hold one of the credit cards listed below. All of these cards include Priority Pass as a benefit of card membership. However, as of Aug. 1, 2019, Priority Pass memberships issued from American Express Cards will not provide restaurant credits like this. 
That means the Chase Sapphire Reserve® is your best option if you want a full Priority Pass membership, including restaurant credits.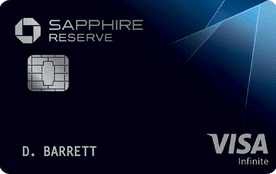 Click Here to learn more about the Chase Sapphire Reserve
Thrifty Tip #1: Curious what other restaurants you have access to with your Priority Pass membership? See our full guide to the restaurants you can access with Priority Pass membership.
Thrifty Tip #2: See Thrifty Traveler's Ultimate Guide to Priority Pass.
Bottom Line
It's great to see Priority Pass continue to add restaurants as a part of the program membership. They seem to be filling gaps in airports without a traditional Priority Pass lounge option, or in this case, airports with a shortage of Priority Pass options.
And seeing as you can get up to $56 in free meals, it's another easy way to justify the annual fee on a card like the Chase Sapphire Reserve.