Escape Lounges are a different breed. These airport oases typically take up residence in smaller U.S. airports like Oakland (OAK), Reno (RNO), and Hartford (BDL), along with a handful in the U.K. And then there's our favorite hometown airport lounge, MSP Escape Lounge.
And their footprint is growing. Two brand new Escape Lounges just opened this week in Sacramento (SMF): one in Terminal A, and another in Terminal B. It follows the news of a new Escape Lounge being built in Phoenix (PHX), along with an American Express Centurion Lounge.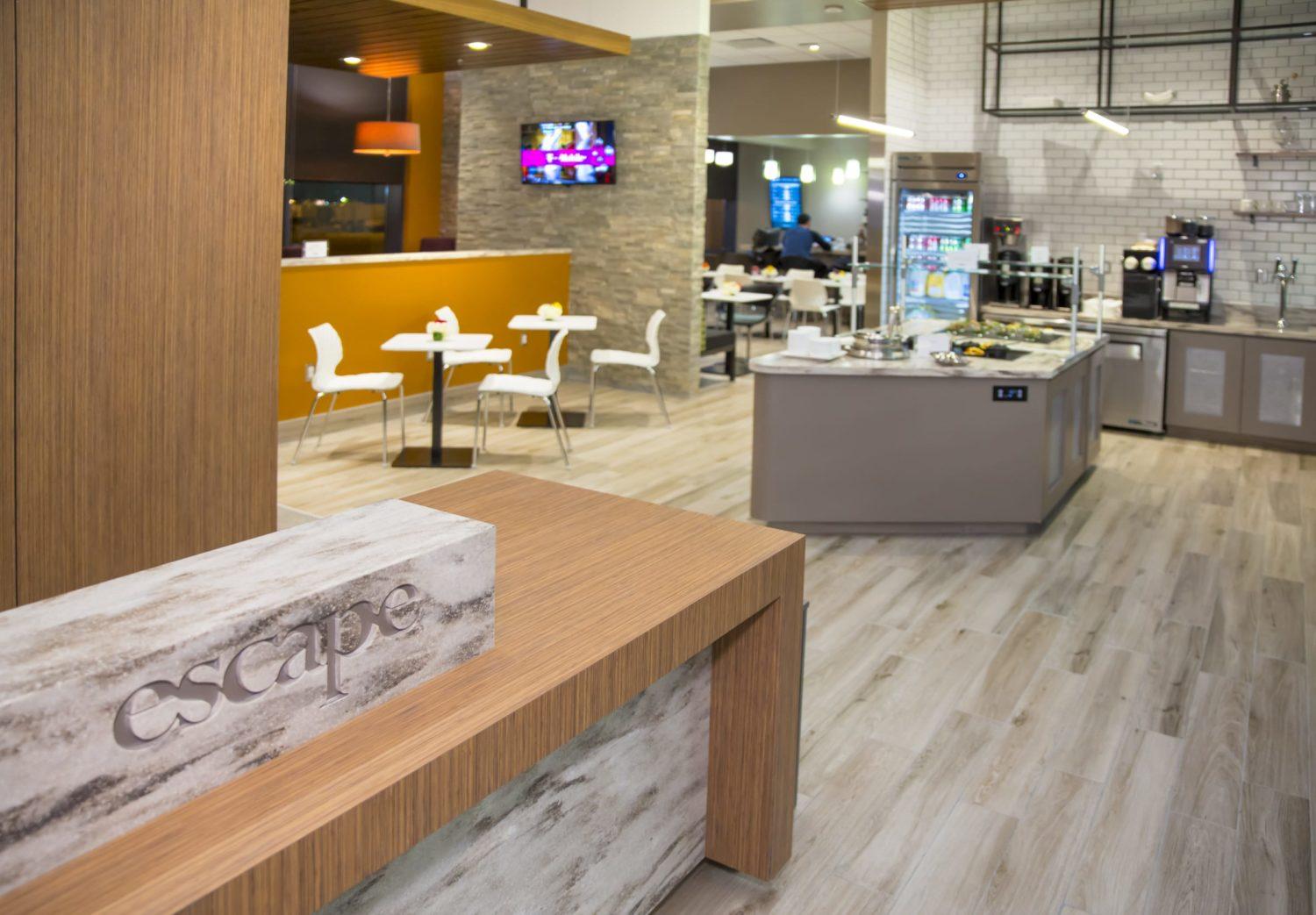 These lounges are typically small but stellar, and their entire network is quite similar. You can typically count on a comfortable place to sit, some good bites to eat, fast Wi-Fi.
And ever since the Escape Lounges left the Priority Pass network, you can usually count on them not being crazy crowded – at least in our experience. That's why it's our go-to at Minneapolis-St. Paul (MSP) over the Delta Sky Club, which is typically full to the brim.
So while these lounges aren't the fanciest in the world, they do everything right.
How to Get Into the Escape Lounge
One credit card will do the trick.
The Platinum Card® from American Express comes with one of richest sets of travel perks of any premier travel rewards card. Along with top-dollar travel credits and up to a $100 credit for Global Entry, the Platinum Card opens up thousands of airport lounges worldwide for you. You get into Escape Lounges for free, with two guests as well.
The card also comes with a membership to Priority Pass, which has a global network of 1,000 lounges. Again, two free guests can accompany you into the lounges.
You can also get into Delta Sky Clubs with the Platinum Card so long as you're flying Delta that day, though that comes with no guesting privileges.
Bottom Line
It's exciting to see Escape Lounges expand in the U.S. These latest additions at Sacramento (SMF) airport look just like what we've come to know and love about the Escape Lounge.