Earlier this year, it became clear that Phoenix (PHX) airport would get both an Escape lounge and a new American Express Centurion Lounge. The plans to build the new lounges would do away with The Club, the airport's lone Priority Pass lounge.
Finally American Express has made those plans official. And though the credit card company isn't saying when they'll open (planners previously suggested a late 2019 or early 2020 open date), it's sharing plenty of details and photos of what it will be like.
For starters, these two lounges in PHX's Terminal 4 will be rather small: under 5,000 square feet each. That's on par for what most Escape Lounges nationwide are like, including our hometown favorite, Escape Lounge MSP. But for Centurion lounges, it's quite small – only the Seattle (SEA) lounge is smaller.
But there's no denying this pair of lounges look smart. Read on for what they're all about – and a tip on the one credit card that can get you into both of them.
Phoenix Centurion Lounge
This new Centurion lounge in Arizona is one of many in the works for the growing network of Centurion lounges.
Nine are already open, like in Las Vegas (LAS), Seattle (SEA), Philadelphia (PHL), Dallas-Fort Worth (DFW), and Miami (MIA). More are on the way, including New York City-JFK (JFK), Los Angeles (LAX), Denver (DEN), Charlotte (CLT), London-Heathrow (LHR), and more.
American Express says this Centurion lounge will have many of the same features as its existing locations: a free cocktail menu and meals specially created for Phoenix, a few "semi-private" working areas, and help from agents with travel or card issues.
Phoenix Escape Lounge
Right next door to the Centurion lounge, you'll find the latest Escape Lounge. It's a small but impressive collection of lounges, with locations at MSP, Reno (RNO), Oakland (OAK), Hartford, Connecticut (BDL), and more.
Much like Centurion lounges, you know what to expect with Escape lounges – and this latest addition looks no different. American Express says it will offer Phoenix-inspired cocktails, local beers and wines, activity packs for kids, and a "silent digital library" – a reading spot with Bose noise-canceling headphones.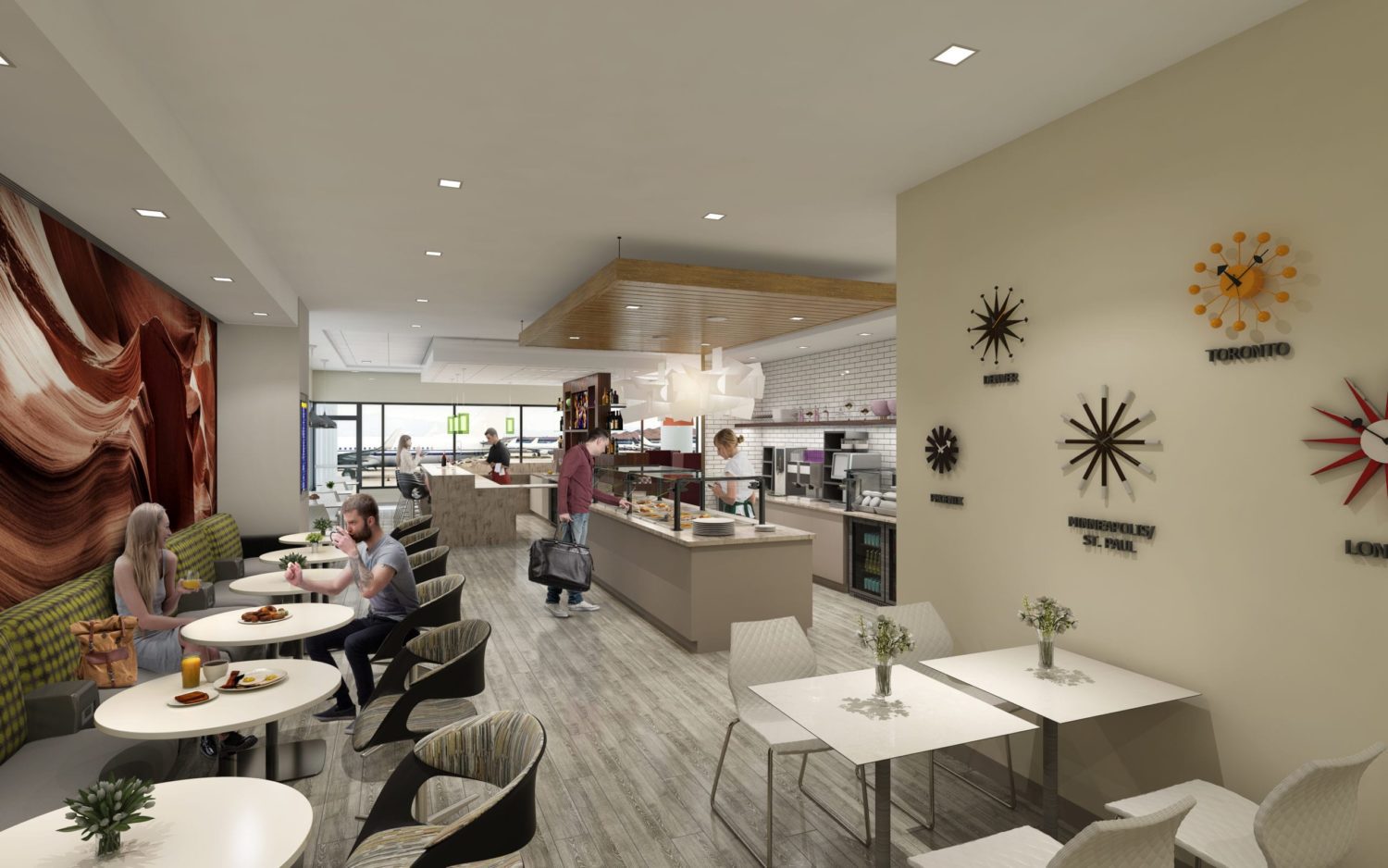 How to Get into Phoenix's Two New Lounges
There's only one credit card that will get you into both of these lounges: The Platinum Card® from American Express
No card opens more airport lounge doors than the Amex Platinum card. And as the sole Priority Pass option disappears from PHX, that makes this credit card invaluable for Arizona-based travelers.
For starters, it will get you and two guests into all Centurion and Escape lounges for free. You also get a Priority Pass Select membership, which gets you and your guests into 1,200-plus lounges worldwide. And finally, you can access Delta SkyClubs so long as you're flying Delta that day (and pay $29 per guest).
Then there are all the other benefits in addition to lounge access, including $200 in airline credits, $200 toward Uber rides doled out in monthly stipends, $100 to cover a Global Entry or TSA PreCheck application, and more (terms apply)
Click Here to learn more about the American Express Platinum Card.
Bottom Line
While the loss of The Club at PHX might sting for some travelers, this is a huge upgrade for one of the busier airports in the nation. Stay tuned for updates!