It's about time. Long after every other Amex Centurion Lounge in the country reopened its doors to travelers, the Los Angeles (LAX) Centurion Lounge is welcoming back guests.
After being closed for much of the last two-plus years, Amex's Los Angeles lounge reopened its doors on Wednesday morning. Located in LAX's Tom Bradley International Terminal, the lounge will be open daily from 6 a.m. until just 4:30 p.m. – though The Points Guy reports that Amex plans to extend those hours in the months ahead.
It's a long-awaited development for travelers with The Platinum Card® from American Express flying out of southern California, who counted on complimentary access to the lounge only to face shuttered doors … with little news about when they'd be able to get in.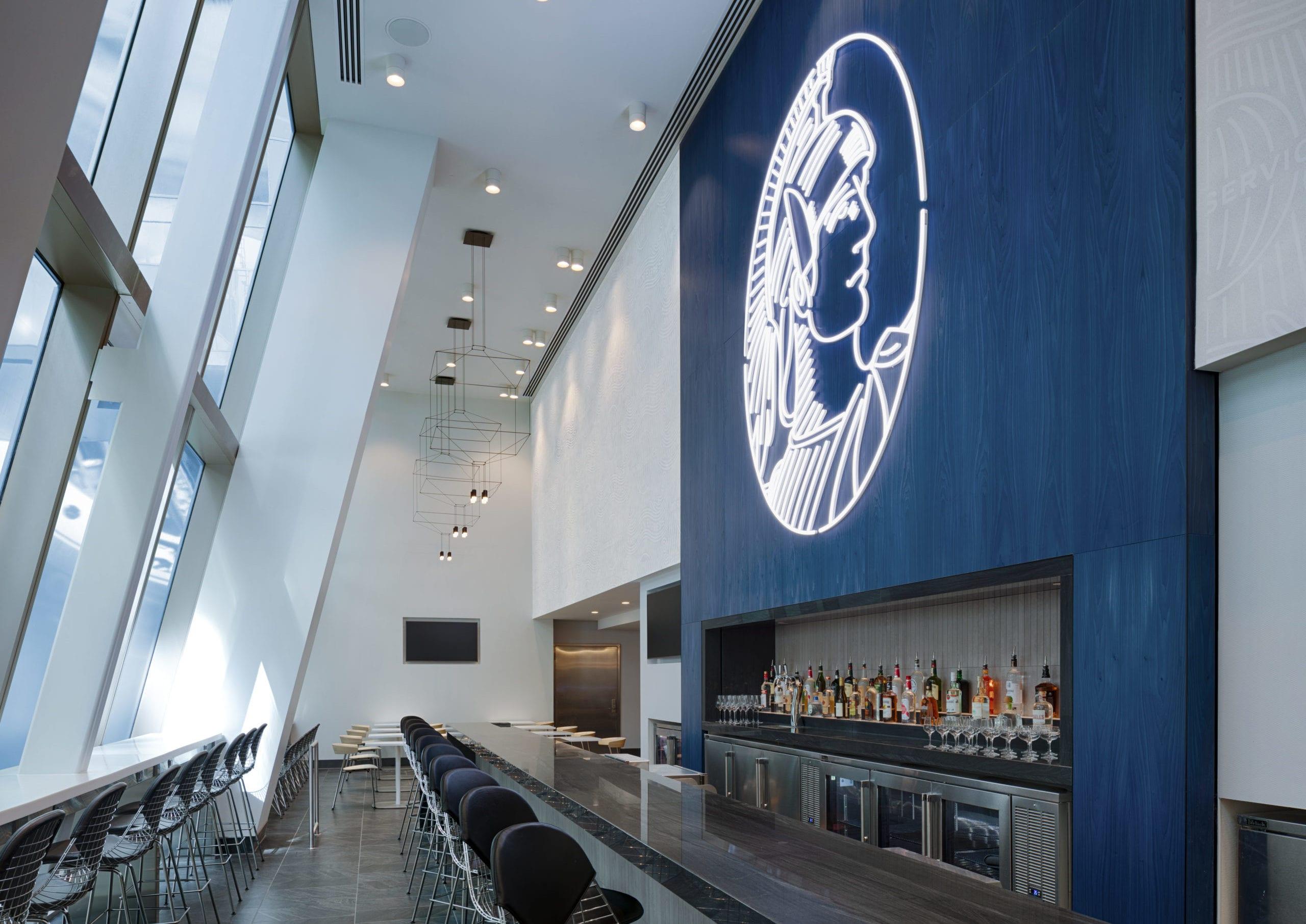 Check out our master guide to Amex Centurion Lounges – and how you can get in!
The Los Angeles Centurion Lounge was heralded as one of Amex's best lounges when it opened back in early March 2020 with 14,000 square feet, a signature bar, relaxation rooms, and even a spa. But it was open for less than two weeks total when Amex shuttered all its lounges worldwide in the early stages of the COVID-19 pandemic. And even as other Centurion Lounges across the country opened – including new locations in Denver (DEN), New York City (JFK), and even London-Heathrow (LHR) – the Los Angeles location served just grab-and-go snacks before closing its doors again.
The culprit for the long closure? Jet fumes. Yes, really.
For many months, the Los Angeles Centurion lounge remained mysteriously closed, with Amex faulting only "building repairs. Thrifty Traveler was the first to report that American Express shut down the space in 2021 to replace a faulty HVAC system that has allowed jet fumes to seep into the lounge.
In some ways, Wednesday's reopening is far ahead of schedule. When Amex signed a lease to offer a temporary alternative in LAX, public documents suggested that the full lounge may not reopen until October 2022. A mid-June reopening comes more than three months early. Still, it's not quite up to full strength yet: With repairs still ongoing, the lounge's spa will remain closed.
But the Centurion Lounge now faces stiff competition with Delta's new Los Angeles Sky Club, which opened in April. Though it's located over in Terminals 2 and 3, travelers can easily get between them by airside bus transfers, which means you don't need to re-clear security. And it's easily Delta's best Sky Club yet, with a massive outdoor deck, great furniture and finishes, and tastier food than you'll find at most other airline clubs.
An Amex Platinum Card in your wallet will get you into both lounges, though you'll need to be flying Delta that day in order to get into the Sky Club.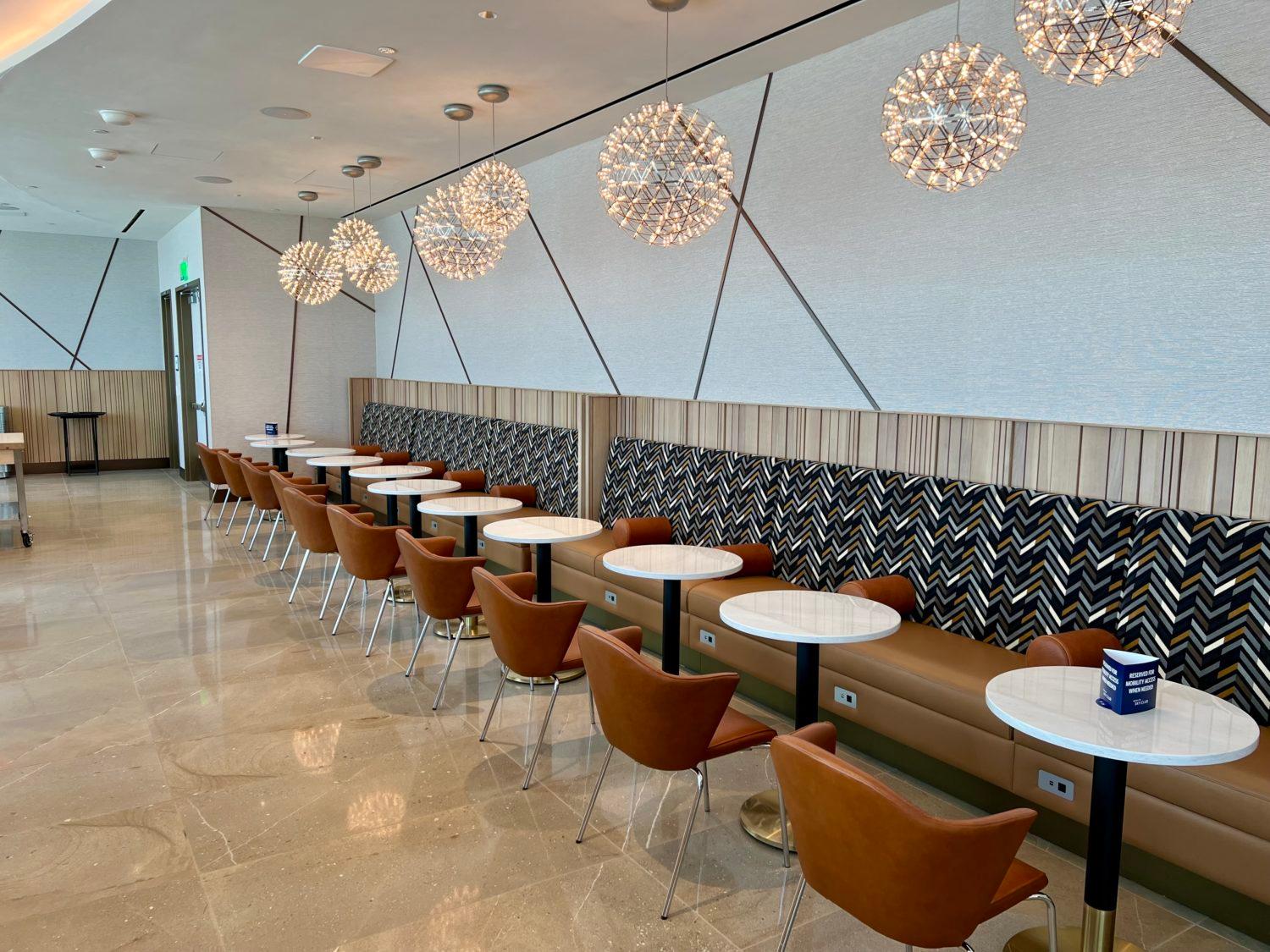 Read our full review of the new Delta Sky Club in Los Angeles! 
Still, it's welcome news for American Express's most-troubled location. Only the company's location over in Hong Kong (HKG) remains closed.
Even through the pandemic, American Express has doubled down on its Centurion Lounges. They're up to 15 locations and counting, adding three brand new locations just within the last two years. An overhaul and expansion of the Las Vegas (LAS) Centurion Lounge was completed last year, as was a relocation of the New York City-LaGuardia (LGA) Centurion Lounge. Locations in Seattle (SEA) and San Francisco (SFO) are getting much-needed expansions. And Amex is building brand new lounges in Newark (EWR), Atlanta (ATL), and Washington, D.C.-Reagan (DCA).
Bottom Line
Better late than never, right?
After being closed for much of the last two years, the Los Angeles (LAX) Centurion Lounge has finally reopened its doors to travelers. While its hours are limited to start and the lounge's spa remains closed for the time being, it's a long-awaited development for travelers heading in and out of LA.