Long after every Amex Centurion Lounge in the country reopened after a pandemic closure, the American Express Los Angeles Centurion Lounge remains closed. It's been closed for almost a year, with Amex saying only that they were making "building repairs" to one of their newest lounges. Now we know why.
Documents filed recently with the Los Angeles (LAX) airport's governing board show this isn't your standard fix or renovation. Instead, Amex was forced to shut down its LAX location last year to replace a faulty HVAC system that has allowed jet fumes to seep into the lounge.  Those repairs still aren't done.
In a statement to Thrifty Traveler, American Express acknowledged the faulty HVAC system. The LAX lounge closed in June 2021, but promises to reopen by early 2022 have came and gone. And still, there's no clear timeline for when it will reopen.
"The Centurion Lounge at the Los Angeles International Airport is closed for building repairs due to a damaged HVAC system. We hope to resolve this issue as soon as possible and reopen the lounge in the coming months," the company said.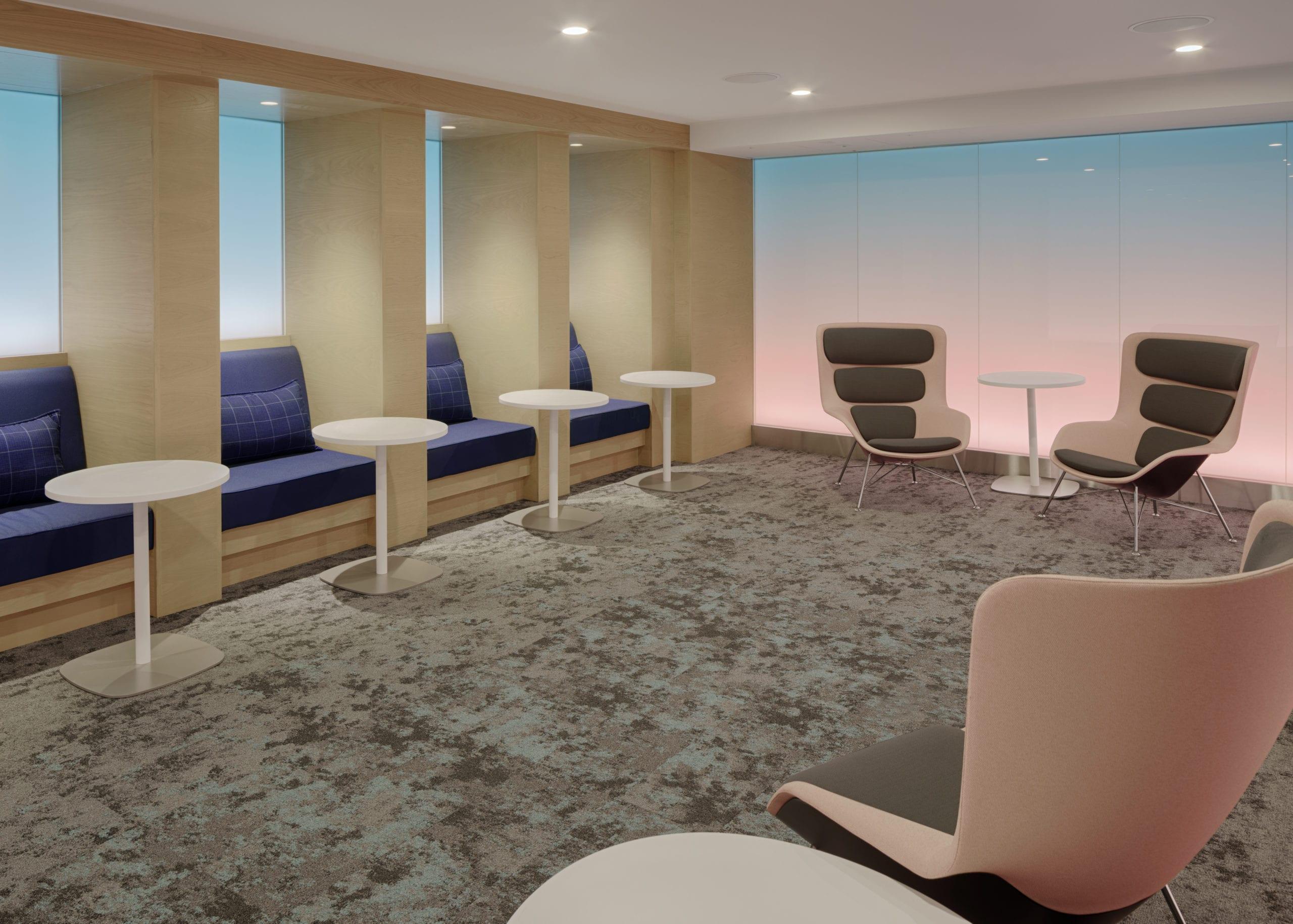 In the meantime, Amex is offering "premium grab & go pre-packaged food" to travelers from a temporary pop-up location on the sixth level of the terminal. That's a far cry from the gleaming, 14,000-square-foot lounge stuffed with amenities that was promised to cardholders with The Platinum Card® from American Express at LAX.
And public documents for that pop-up location may give a hint as to when the full lounge reopen. A leasing document filed with the Los Angeles World Airports commission shows that Amex is leasing that temporary space until Sept. 30 – "unless earlier terminated or extended by the Chief Executive Officer." That same document – dated April 8, 2022 – says the replacement of the HVAC system is expected to take six months.
That temporary lease is up for approval on Thursday. Amex did not directly address a question on whether it expected to reopen the full LAX Lounge in October 2022 or sooner.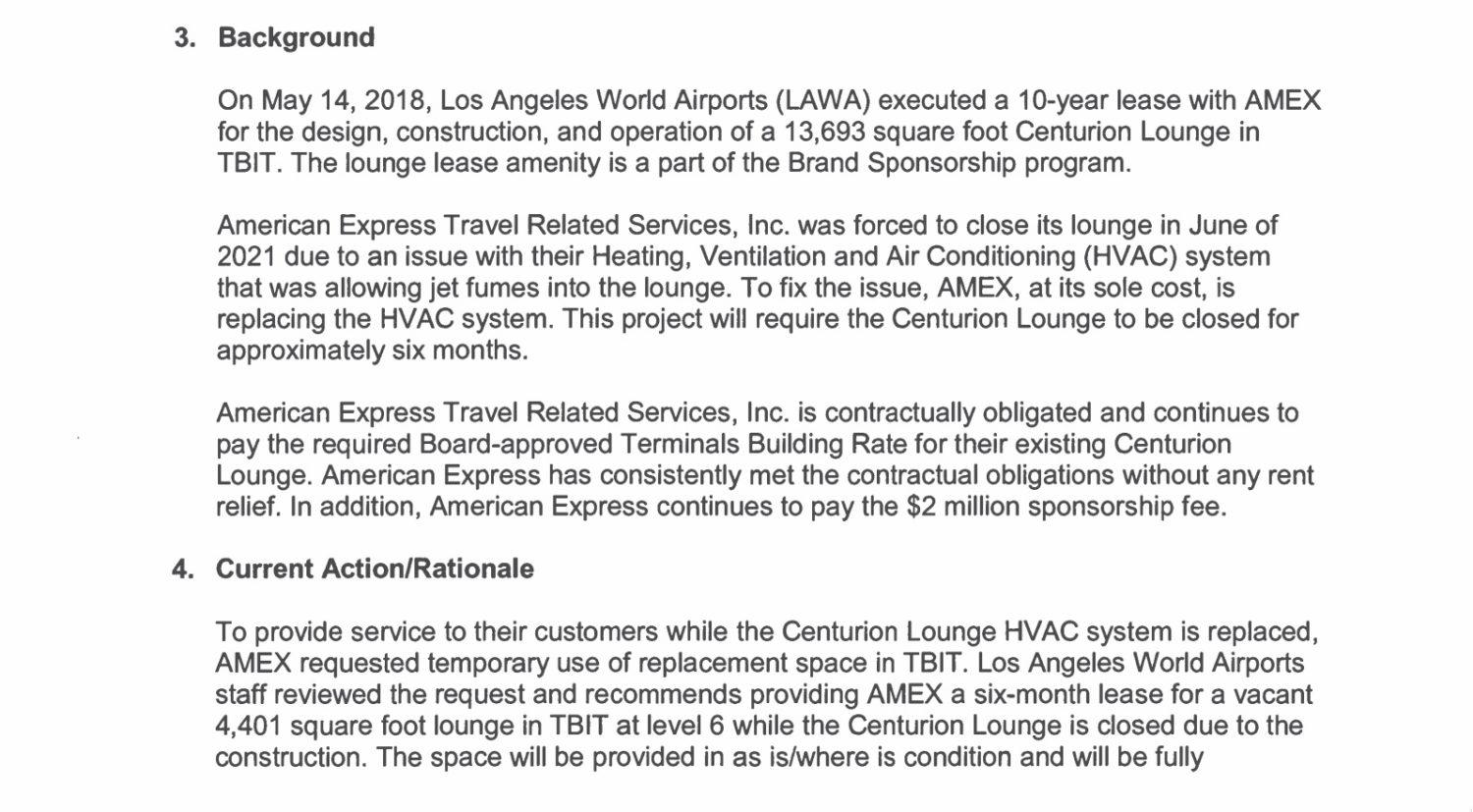 Even through the pandemic, American Express has doubled down on its Centurion Lounges. They're up to 15 locations and counting, adding new outposts in New York City (JFK), Denver (DEN), and even London-Heathrow (LHR) within the last two years. An overhaul and expansion of the Las Vegas (LAS) Centurion Lounge was completed last year, as was a relocation of the New York City-LaGuardia (LGA) Centurion Lounge. Locations in Seattle (SEA) and San Francisco (SFO) are getting much-needed expansions. And Amex is building brand new lounges in Newark (EWR), Atlanta (ATL), and Washington, D.C.-Reagan (DCA).
Whew. Get all that?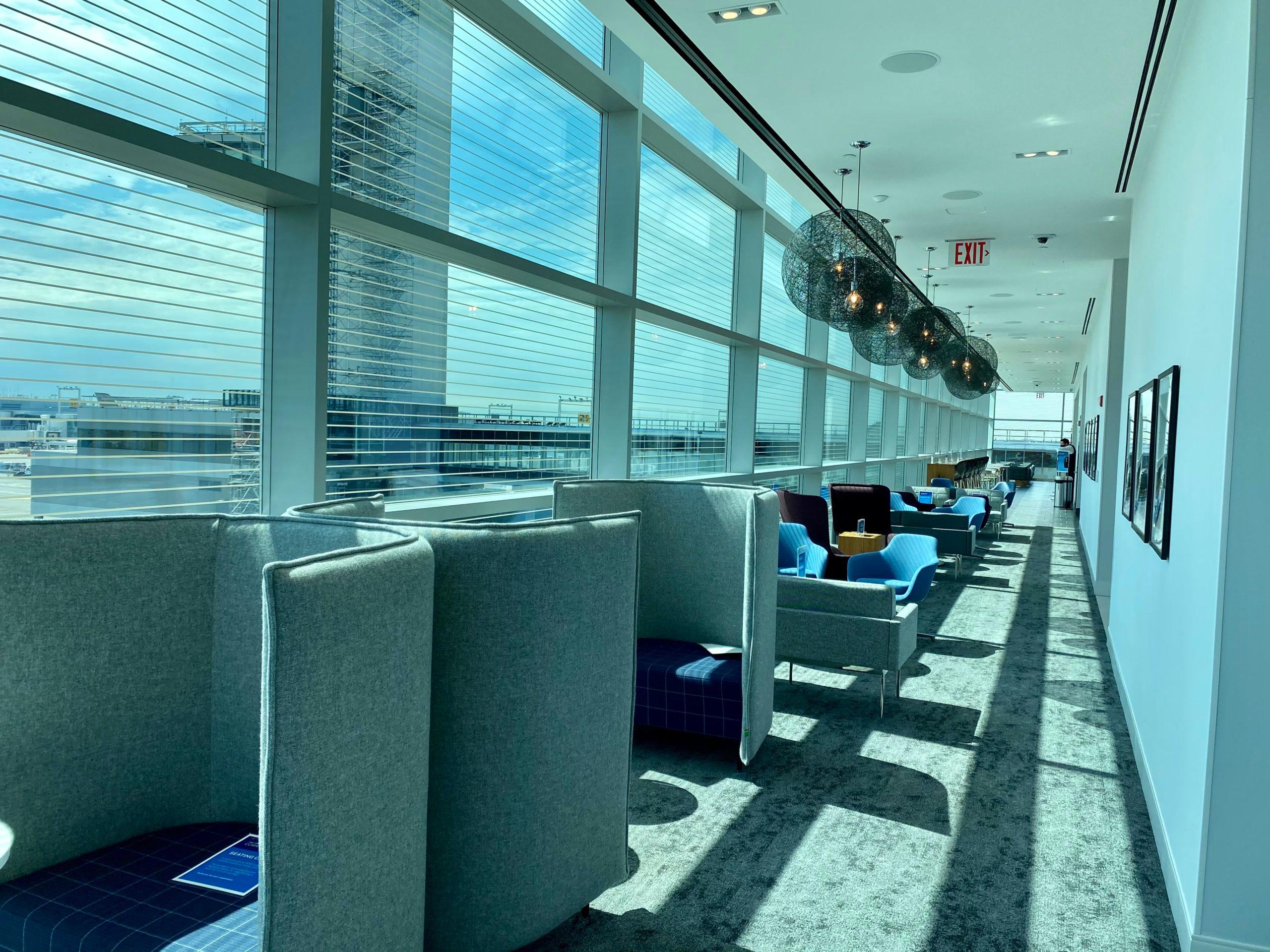 Read our master guide to Amex Centurion Lounges: where to find them, how to get in, and what you'll get inside!
In comparison to that track record, the Los Angeles location seems practically cursed.
It opened to fanfare on March 9, 2020 only to be closed less than two weeks later as the mysterious new coronavirus led Amex to shutter all its lounges. When Centurion lounges began reopening in the fall of 2020, local regulations prevented travelers from taking a seat inside at LAX – grab-and-go food and drinks were offered instead. And by June 2021, the Los Angeles Centurion Lounge was completely shut down once again for what we now know are HVAC and safety issues.
All told, the one-heralded Los Angeles Centurion Lounge has run at full strength for a grand total of … 13 days since it opened in early March 2020. Amex is covering the entire cost of the HVAC replacement system and also still paying rent for the 13,693-square-foot facility that currently sits empty. Ouch.
Yet 10 months after its closure for repairs, there's still no clear timeline for when travelers can expect to get in again.
Bottom Line
The Los Angeles Centurion Lounge remains closed as Amex struggles to replace a faulty HVAC that allowed jet fumes into the space. Amex says it hopes to reopen the full lounge "in the coming months" after the repairs are finished.
But exactly when that will happen remains up in the air.

Thrifty Traveler editor Kyle Potter contributed to this story.