In January, Emirates announced they are now selling access to both their business class and first-class lounges at Dubai International Airport. Previously, access to their business and first-class lounges was reserved for passengers flying in the respective cabins. If you haven't flown Emirates and been able to take advantage of their airport lounges, they are incredible, and this announcement offers a great opportunity for Emirates economy passengers.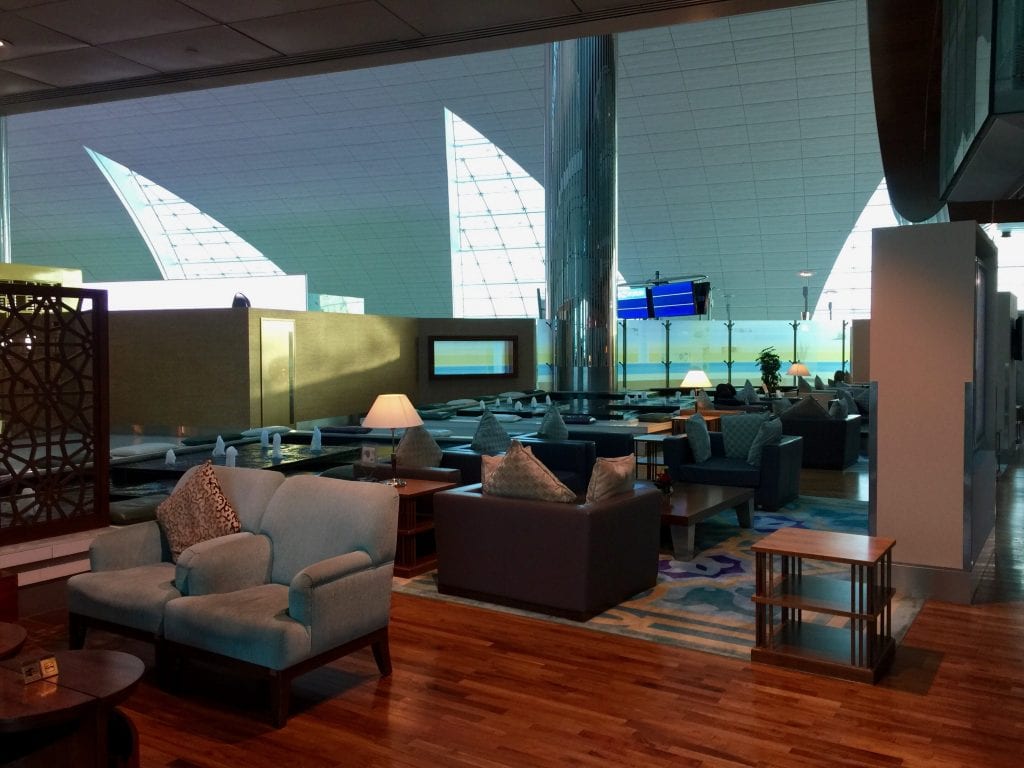 How to get in?
If you are an Emirates Skywards member (it's free to sign-up), you can now pay $100 to access Emirates business class lounges and $200 to access their first-class lounges at Dubai International Airport, regardless of your class of travel.
If you have Silver or Gold status in the Emirates Skywards program (which gets you complimentary access), you can invite travel companions traveling on the same flight to join you for an additional $100.
The fee allows one-time access for one adult for up to 4 hours. Per the Terms & Conditions, a stay exceeding 4 hours will result in an additional entry fee. This is said to include flight disruptions an delays, however I have not seen any data points yet on whether or not they are actually enforcing this.
Emirates reserves the right to withdraw/limit the availability of the lounge access benefit from time to time. Lounge access is subject to capacity restrictions. Members traveling on Emirates codeshare flights operated by other carriers will not be eligible to access the Emirates lounge, except members traveling on Qantas codeshare flights.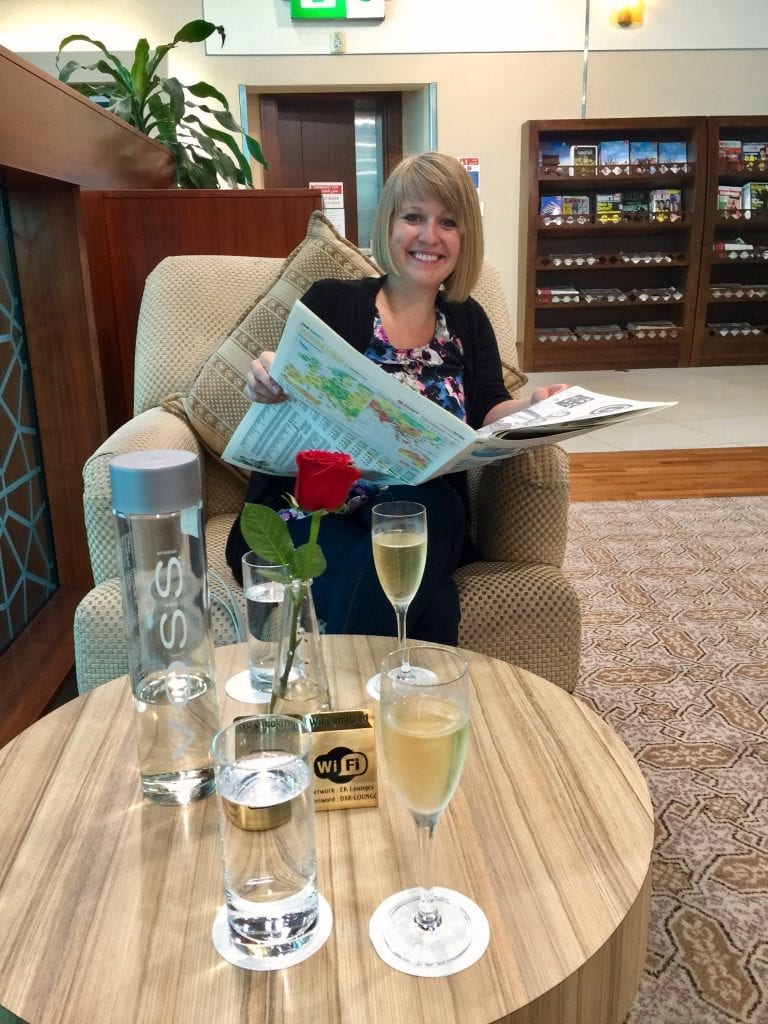 Bottom Line
If you are not familiar with the Emirates lounges at Dubai International Airport, they are some of the best in the world. While accessing the lounges as an economy passenger doesn't come cheap, we think it's definitely worth it if you want to get the full Emirates experience. Their first-class lounge offers gourmet cuisine (including sushi), a full-service bar (including champagne), showers, and a spa offering numerous treatments. There is even an in-lounge duty-free boutique with some top-shelf products. This is an interesting move by Emirates and one that certainly makes sense. Emirates receives subsidies from the UAE government, which is primarily supported by the sale oil. With oil prices depressed, it's no surprise they are trying to bolster revenue.