Delta will open its long-awaited new Sky Club at Minneapolis-St. Paul (MSP) in April 2023, the airline told Thrifty Traveler Thursday, its third and biggest lounge yet in Minneapolis that should set a new benchmark for lounges at one of the airline's biggest hubs.
The new lounge in Minneapolis will clock in at roughly 19,000 square feet, dwarfing the current flagship Delta lounge's footprint of 12,000-square feet in the airport's main concourse. That includes a year-round outdoor deck, a 3,000-square-foot space with protection from Minnesota's cold winter temperatures, views of the tarmac, and an indoor-outdoor bar.
Renderings provided to Thrifty Traveler show sharp, high-quality finishes that should match recent Sky Club openings in Los Angeles (LAX) and New York City-LaGuardia (LGA) – easily some of the best Sky Clubs in Delta's network. Look at this.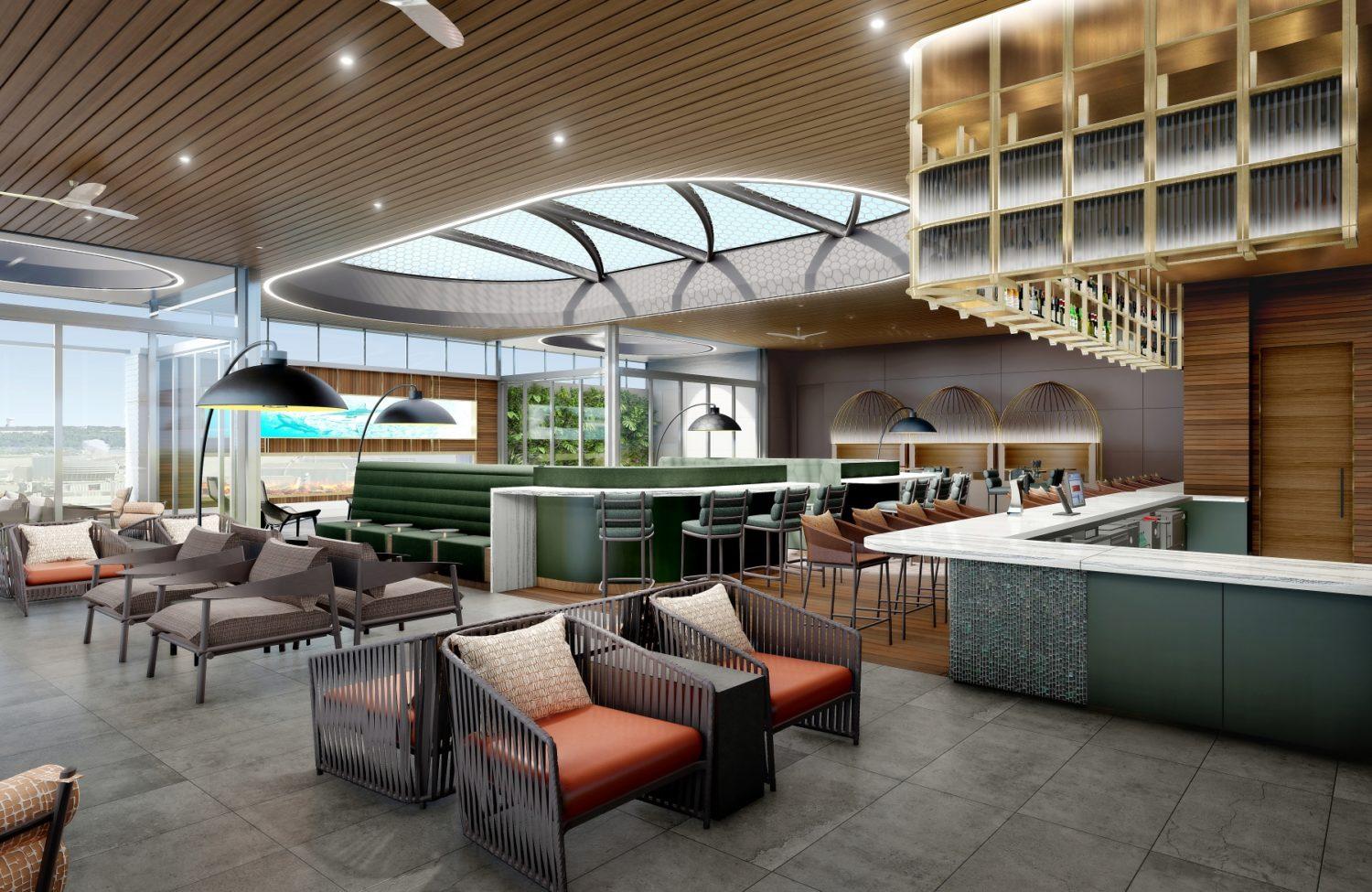 Read our guide on how to get Delta Sky Club access!
The new Sky Club will be located down in the airport's recently expanded G concourse, where many Delta flights come and go. It's on the second level, perched above a new, soaring rotunda that floods the concourse with natural light.
Construction on the new club has been in progress for several months. And while delays are common for lounges and all airport construction, Delta is finally putting a firm timeline on its opening for next April after merely targeting "early 2023."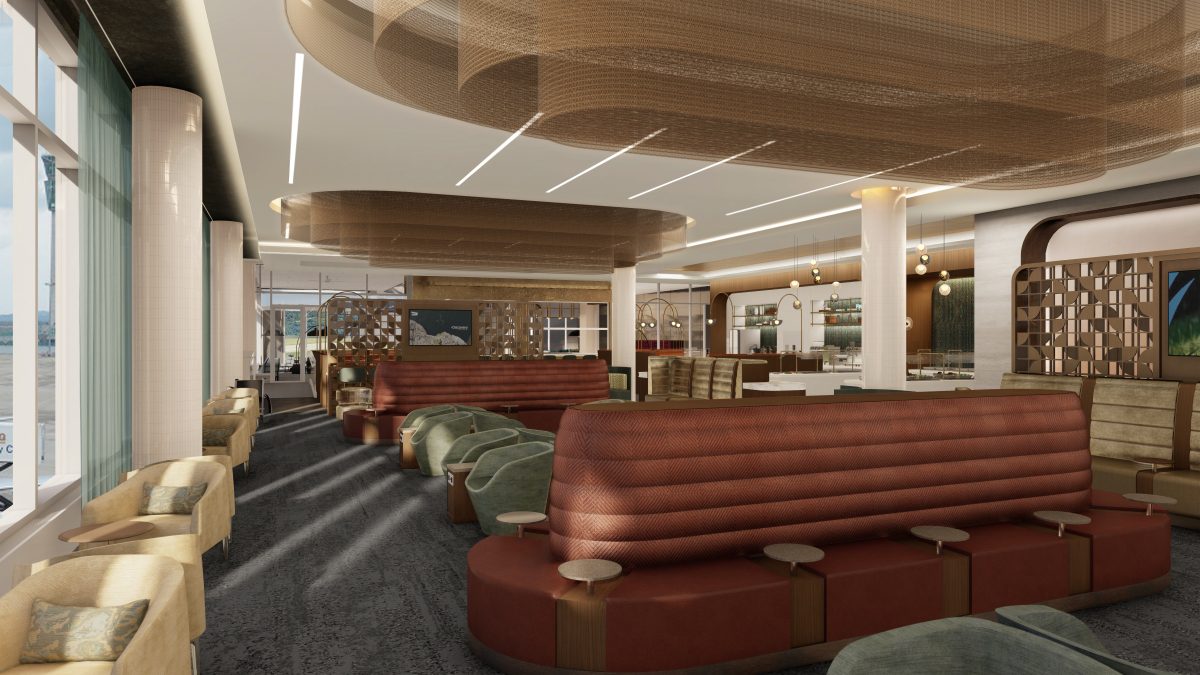 This third Delta lounge is much needed for Minneapolis flyers with Sky Club access – and a long time coming. The airline first laid out its plans for another new Sky Club way back in early 2020, but the timeline hit a snag as the pandemic decimated travel. Fortunately, it's back on track.
As Delta Sky Clubs nationwide see long lines and even turn away travelers, this third lounge will more than double the airline's lounge footprint in Minneapolis. Delta's current primary lounge near the F and G concourse entrances is out of date and regularly overcrowded – despite an expansion and renovation just a few years ago. A smaller lounge in the airport's C concourse is a relic from Northwest Airlines.

Delta said the new space will have capacity for 450 guests – including 110 out on the Sky Deck.
The airline has said it will keep its other two existing lounges open. Before the pandemic, Delta initially also planned to renovate both lounges, though it's unclear if those plans are still moving ahead.
Delta has been otherwise tight-lipped about what's in store at the new MSP Sky Club, but it's clear that travelers are in for a treat. In addition to renderings provided by Delta, images posted at the construction site show a long bar with plenty of seating, soft overhead lighting, classy accents throughout the space, and chic marble bathrooms.

Beyond that, flyers can safely expect this new Sky Club will be a big step up from their existing options, matching the elevated experience Delta has introduced at other recent SkyClub additions in Los Angeles, Chicago-O'Hare (ORD), Salt Lake City (SLC), New Orleans (MSY), and other airports. That includes some local design flair, better food options, and additional amenities like dedicated private phone booths and maybe even shower suites.
And Minneapolis isn't alone in getting a new Sky Club. A brand-new club just opened in Chicago, along with a renovated space in Boston (BOS). The airline recently opened a Sky Club at Tokyo-Haneda (HND) and is working to build exclusive Delta One lounges for business class passengers departing from New York City (JFK) and Los Angeles.
Bottom Line
At long last, it's coming: A third Sky Club at Minneapolis-St. Paul (MSP) is on the way – and a far, far superior lounge, to boot.
Our entire team is based in Minneapolis, so we're just a tad biased. But if this third Sky Club at MSP is half as good as the renderings look, April 2023 can't come soon enough.