On Monday, Alaska Airlines opened its new lounge at New York's John F. Kennedy International Airport (JFK). This is the airline's first lounge on the East Coast. The following is an excerpt from Alaska's official press release announcing the new lounge:
Alaska's newest lounge features a living room-esque design with multiple seating areas designed with business and leisure travelers in mind. The lounge includes Starbucks-trained baristas who will create custom handcrafted espresso beverages and full-leaf tea beverages for guests. Travelers will have access to complimentary fresh foods including oatmeal and yogurt bars in the morning and salad and soup in the afternoon and evening. Guests can also enjoy a wide-selection of microbrews, West Coast wines or a signature cocktail from the lounge's welcoming bar.

"We're always looking to create warm, welcoming experiences for our guests," said Brett Catlin, managing director of guest products at Alaska Airlines. "Our newest Alaska Lounge at JFK reflects the future of our lounge offering – a signature West Coast vibe, unique beverage selections and a focus on fresh, healthy food options. We're also thrilled to be the first domestic lounge to introduce a full menu of barista-pulled handcrafted espresso beverages."
Priority Pass Will be Accepted
According to One Mile at a Time, Priority Pass will be accepted at Alaska's new JFK Lounge. However, Alaska may at times restrict Priority Pass access due to capacity concerns as they often do at their other lounge locations.
How To Get Priority Pass Membership
The easiest way to become a Priority Pass member is to hold one of the credit cards listed below. All of these cards include Priority Pass as a benefit of card membership. The Chase Sapphire Reserve and the Ritz Carlton Rewards card offer the most lucrative guest benefits, as there is no limit to the number of guests you can bring in with you. Looking for a credit card that offers Priority Pass membership? Visit our Top Credit Cards page.
Thrifty Tip: Download the LoungeBuddy mobile app. This is a great way to navigate the world of airport lounges. It will even give you directions to lounges you have access to.
The First Look at the New Lounge
Earlier this morning we were contacted by Alaska Airlines about the new lounge and they shared a few pictures of the new space which can be seen below.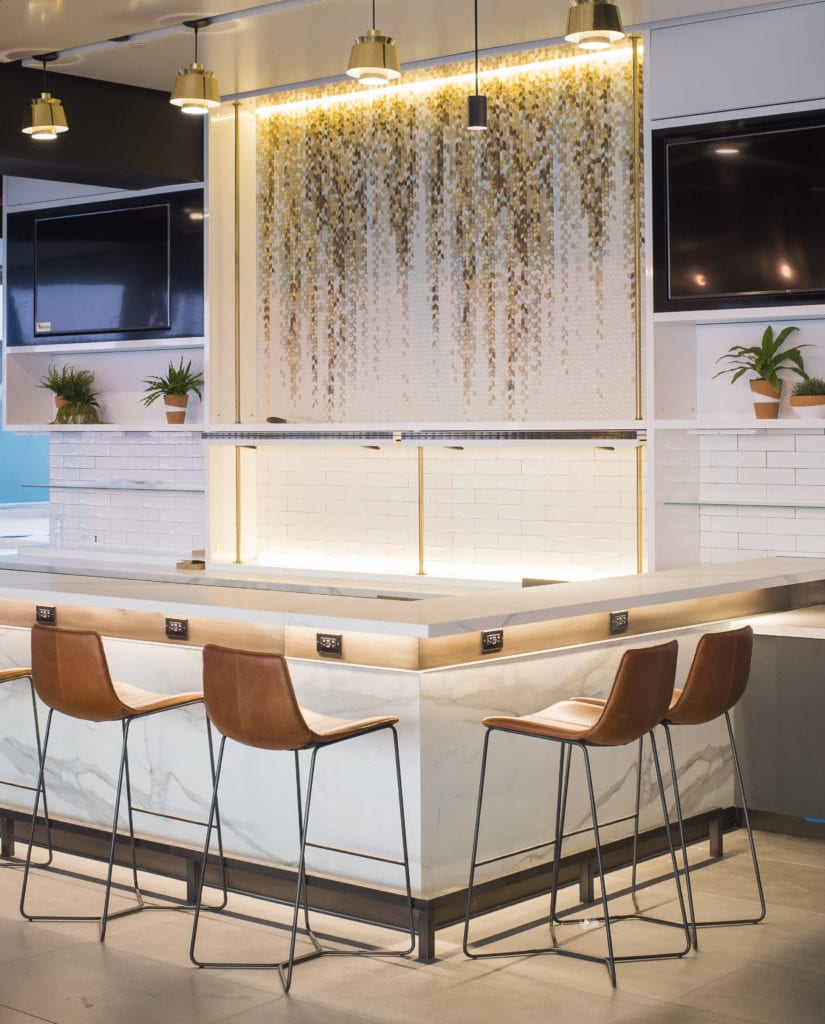 Bottom Line
The new Alaska JFK lounge will occupy the former United Club space in Terminal 7. This looks like a great new lounge that will be accessible with Priority Pass. I can't wait to check it out on my next trip through JFK.