United Airlines has announced that it will launch a COVID-19 pilot testing program becoming the first U.S. carrier to do so. Starting on October 15, United passengers at San Francisco International Airport (SFO) will have the option to take a rapid COVID-19 test at the airport or a self-collected mail-in test prior to traveling. But these testing options won't come cheap. It is being reported that the rapid test will cost $250 and the at-home self-test will cost $95.
United believes these options will help them resume more flights to destinations that require COVID-19 testing, including Hawaii, which is set to open on October 15. United currently offers more flights to Hawaii than any other carrier.
While Hawaii aims to re-open to travelers next month, the island state will be requiring a negative COVID-19 NAAT test 3 days prior to arrival in order for passengers to avoid 14-day quarantine. United worked closely with Hawaii officials to ensure that their passengers who have tested negative will not be required to quarantine.
San Francisco International Airport is the only location that will offer tests for the time being. As for expanding testing at other U.S. airports, Toby Enqvist, Chief Customer Officer for United Airlines stated "We'll look to quickly expand customer testing to other destinations and U.S. airports later this year".
If the tests could be offered at a cheaper cost to passengers this could be an exciting prospect for travelers all over the country. But in the meantime, here's what passengers traveling out of SFO can expect.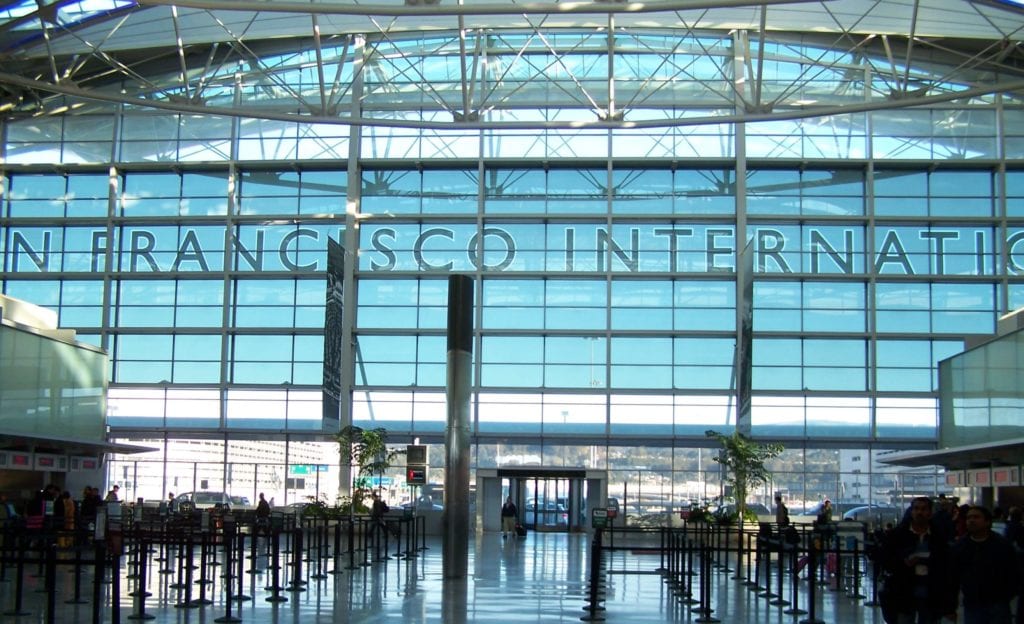 Rapid Test at the Airport
United teamed up with GoHealth to rapid test its flight crew at the San Francisco International Airport (SFO) back in July. This testing will now be expanded to allow customers to be tested pre-flight. And passengers can schedule their testing time before arriving at the airport.
They will get tested at an onsite testing facility and receive their results within 15 minutes. This option will be available at SFO from 9 am to 6 pm, daily. Passengers will have to pay for this test and it may cost up to $250. 
Will this Qualify for Hawaii?
United Airlines states that they are working closely with Hawaii officials. However, as current requirements set by the Hawaii Department of Health state, a rapid test would not qualify.
Hawaii's requirements state that a negative COVID-19 NAAT test performed by a CLIA certified laboratory is required. This means that a molecular COVID-19 test, which includes the most common PCR COVID-19 test, run by a certified lab is required. Rapid tests are not molecular tests and are less accurate.
To make this work for passengers Hawaii will need to update its requirements to include this type of test or make a special exception to allow United passengers with this type of test to avoid the 14-day quarantine.
Rapid testing may not currently be allowed by Hawaii, but with a push from United, this type of testing might become viable for travelers.
Read More: Hawaii COVID-19 Test Travel Requirements: All Your Questions Answered, The Master Guide to COVID-19 Testing for Travelers
Mail-In Test at Home
United has partnered with Color to offer physician-ordered self-collected COVID-19 tests. Passengers flying to Hawaii will get an email from United offering a Color COVID-19 test for purchase at around $90 per test.
It's recommended that passengers order the test 10 days before their trip and then take the test 72 hours prior to departure. They will drop the tests in overnight mail or a dropbox at SFO Airport. Color will then process the tests at their CLIA certified laboratory and email or text the results within 24- 48 hours.
Will this qualify for Hawaii?
Yes, the Color COVID-19 test is a molecular test that is processed by a CLIA certified laboratory that follows Hawaii's requirements.
Bottom Line
United is the first airline to start offering COVID-19 testing options and they won't be the last.. To get passengers safely back in airplanes and traveling, offering this option seems to be the best way to do it. But in order for this to work the cost needs to go down. $250 for a rapid test is more expensive than some recent flights to Hawaii from SFO. It is the start of a good solution but United can not expect these expensive COVID-19  tests to help fill more seats.