United Airlines on Wednesday released a new version of its smartphone app that should make navigating travel restrictions and COVID-19 testing requirements seamless: You can now find a test site, schedule your test, upload your results, and get the all-clear to travel – all within the United app.
United held itself up as the first airline to fold COVID-19 testing options directly within its booking and smartphone app hub, called the Travel-Ready Center. The airline partnered with TrustAssure, a health care network, to provide more than 200 testing sites across the country like Walgreens and CVS branches.
The airline is emphasizing testing sites around its hubs in Chicago-O'Hare (ORD), Houston-Intercontinental (IAH), San Francisco (SFO), Newark (EWR), and Los Angeles. United says it plans to eventually expand and provide international testing sites for travelers returning to the U.S. from abroad. Testing costs will vary by location.
United's new testing feature takes some of the guesswork out of meeting the ever-changing travel requirements. "Once the test is validated, customers will see a status indicator informing them that they are "travel-ready" and receive their mobile boarding pass," the airline said.
"This new feature enables customers to travel with confidence knowing they can quickly locate a testing provider if they need one, schedule an appointment and get the results they need – all within the United Travel-Ready Center experience," United's Chief Customer Officer Toby Enqvist said in a statement.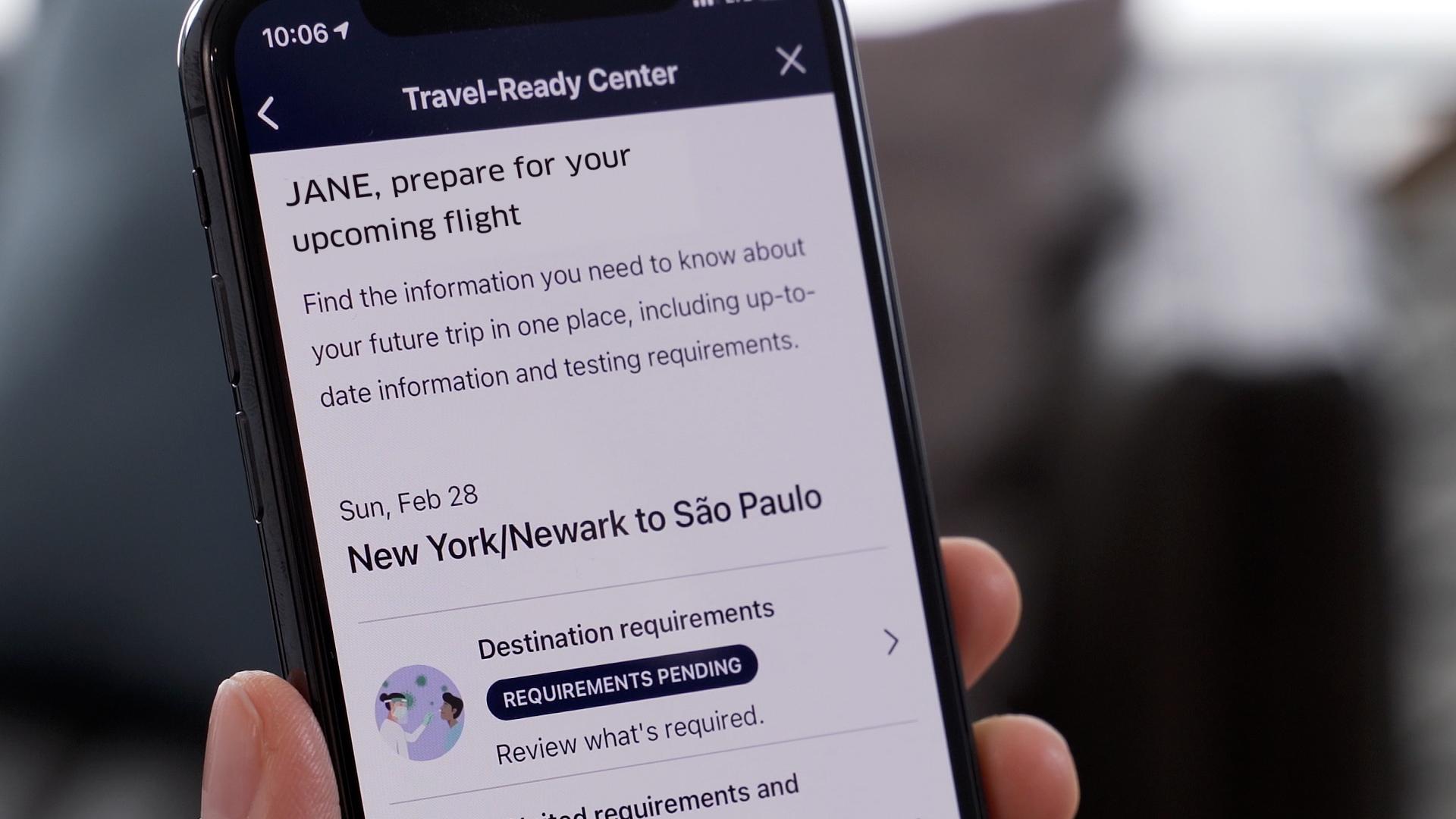 Even as millions of Americans get their shots each day and countries like Iceland and Greece open up to vaccinated travelers, COVID-19 testing will remain a part of international travel – and even some domestic travel, too. Case in point: The U.S. still requires all travelers returning from abroad to present a negative COVID-19 test taken no more than three days before boarding their flight home.
So airlines have taken pains to make it as easy as possible for travelers and remove some of the pain points and uncertainty.
Delta began offering at-home testing kits earlier in 2021 and launched a new map that neatly displays entry requirements across the globe – in addition to cheap flights. American has set up a COVID-19 hub, partnering with a handful of testing companies and VeriFly so passengers can upload their travel documents.
Bottom Line
Travel is coming back, but travel restrictions and testing requirements won't disappear anytime soon. This new feature from United is a smart one: It removes much of the guesswork about meeting testing requirements, folding it all into the planning process.