United Airlines made waves late last week, announcing it is removing its award chart – the cheat sheet that tells you how many miles an award flight should cost – and replacing it with a highly-variable pricing system.
The change isn't immediate – flights starting Nov. 15 and after will be set with this new dynamic pricing model. And the writing had been on the wall, as United had actually pulled its publicly available award chart from its website months ago.
But now it's official. It means the airline can soon start charging exorbitant amounts for United award flights, when demand and cash prices are high. So while frequent flyer miles have been a great way to save serious money on business and first class seats or during busy summer travel seasons, it's likely that those days are gone with United.
Right now, a one-way ticket from the U.S. to Europe typically costs 30,000 United miles, while business class is 70,000 miles, for example. Soon, there will be no such standard. The price will be the price. 
This change puts United in line with Delta, which pulled its own award chart way back in 2016. In its place, Delta award prices now swing wildly, based on cash prices, demand, time of year, and more factors. It leaves American Airlines as the only major U.S. airline that still sets mileage prices based on an award chart. 
Critically, United says that it won't use this same dynamic award pricing on Star Alliance partner airlines – at least not yet. That means it can still be a great use of your United miles to book flights with airlines like Lufthansa, SWISS, ANA, and others. Those mileage rates will be more stable.
What United Says About the Change
United Vice President of Loyalty Luc Bondar told View From the Wing that the airline is trying to "simplify" their mileage program.
By removing the award chart, United is untethered from the caps it set on how much an award flight should cost. And while that will result in some sky-high prices, it also frees up United to sell some flights for fewer miles when demand is low.
Bondar said that's one of the airline's primary goals behind this change: to "engage the wider member base" that doesn't have a boatload of miles in their account. In fact, United started selling some underpriced domestic award flights late last month.
Bondar insisted they're not tying each United mile to a cash value – i.e. 1 United mile is worth 1 cent – which would directly tie the number of miles you'd need to book a flight to the cash price. But Bondar also said there is "no longer a published ceiling" to how many miles you'll need to book a flight, either.
The Silver Lining
Despite United's best efforts, there's no spinning this as a benefit for consumers. Giving flyers less information about how much their miles should be worth is a bad thing. It ensures all but the savviest travelers wind up using way too many miles for a flight.
But there are two upsides worth highlighting here.
For starters, those cheaper domestic awards are a welcome addition to United's portfolio. And now that it no longer has an award chart to answer to, United could start selling some international flights at cheaper rates, too. That remains to be seen.
United is also removing its "close-in booking fee" for awards when booking a flight with miles within 21 days of departure. These fees ranged from $25 to $75 per ticket, and it could be a nuisance.
Of course, United will likely simply jack up the amount of miles needed to book a flight when booking just three weeks out or fewer.
Our Analysis
Bondar's statement that United is trying to "simplify" its MileagePlus program. There is nothing simple about a program with no rules. Just the opposite.
An award chart is a cheat sheet that requires an airline to play by a certain set of rules. United just blew up their award chart so that they can play by their own rules.
This will make it much harder to get outsized value when using United miles. And worse yet, it will be harder for the average user to determine whether they're getting a good deal for their miles or not. It allows United to charge an exorbitant amount of miles for a given flight – and unaware travelers will pay it.
That's been the case with Delta SkyMiles. And while we value SkyMiles more than most travelers, there's no denying that they're frustrating.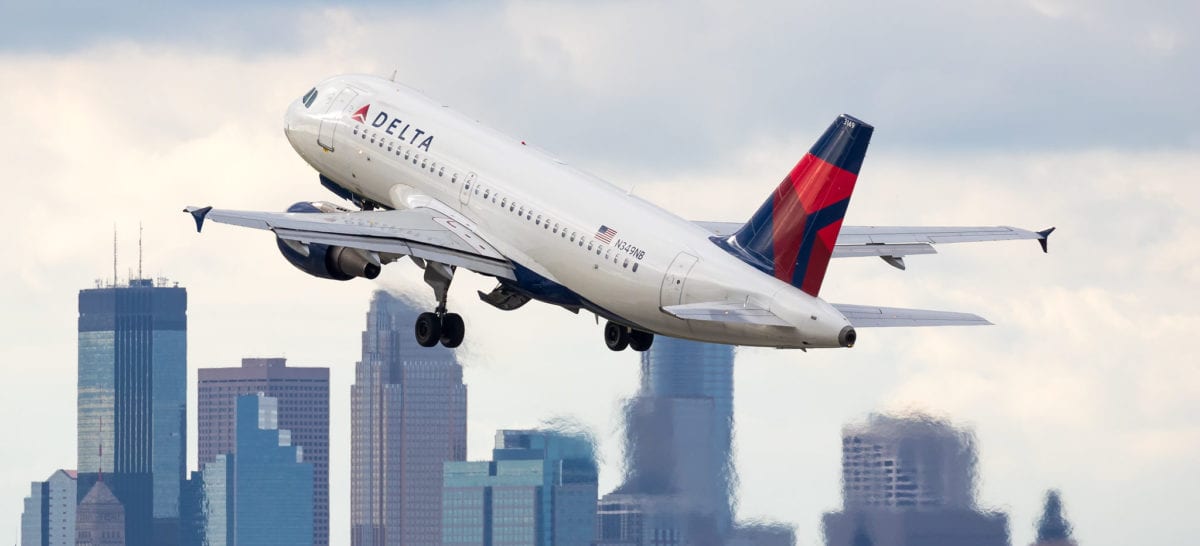 On the plus side, Delta has done a good job in continuing to give travelers a valuable way to use their SkyMiles with frequent SkyMiles flash sales. From 32,000 miles to get to Europe and back to 35,000 SkyMiles for a round-trip ticket to China, these sales can be outstanding.
Only time will tell whether United will follow Delta's lead with these sales, too. This change is still brand new, and it will no doubt continue evolving.
For now, keep using your United miles to book great international airlines like Lufthansa, Air Canada, ANA, and others. Odds are, United will also eventually swap in a dynamic pricing model for these partner airlines, too.
Bottom Line
This is a massive blow for United's MileagePlus program. The only winner behind this change is the airline. Almost to a T, travelers will lose.
Lead photo courtesy of United