United Airlines has teamed up with Spider-Man for a new safety video and amenity kits for passengers flying in Polaris business class.
It's a cross-promotional partnership ahead of the release of Spider-Man: Far From Home, the second installment of the first second third reboot of the beloved Marvel superhero due in theaters in July. The safety video will begin airing on United planes June 1. Check it out.

The video features a few supporting characters from the movies, including Spider-Man's best friend, Ned, and a guy who works at a deli, Mr. Delmar. But while Spider-Man zips around in this five-minute video, we don't see or hear Spider-Man in the flesh.
Maybe there was a contract issue? Or maybe United just didn't want to pay Tom Holland, who plays Peter Parker.
But United is also rolling out new, Spider-Man-themed amenity kits for flyers traveling in Polaris business class. It's a pouch with spider webs and passport stamps over the sides full of Spidey-themed goodies like a face mask, dental kit, socks, and more.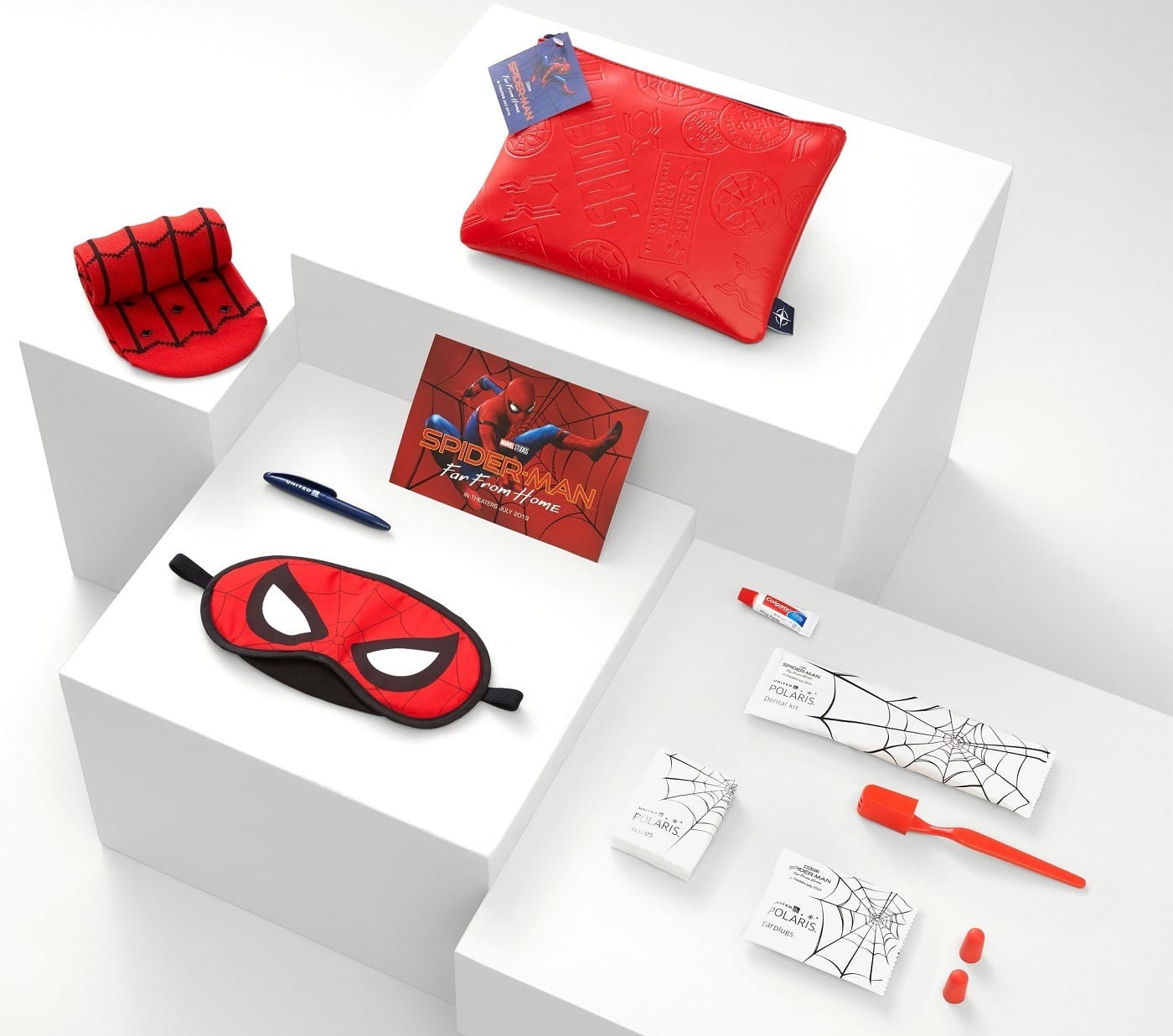 It's unclear just how long these new videos and kits will stick around. But whether you're a Marvel superfan or not – if not, I'm guessing you won't be using United MileagePlus miles to attend the movie premiere in Los Angeles June 26 – it's a fun way to freshen things up. It's also an easy buck for the airline.
"We are excited to have Spider-Man and his friends, along with our employees, bring new attention to the inflight safety video and creatively engage customers on such an important announcement," United's Vice President of Marketing Mark Krolick said in a statement.
Bottom Line
Cute, super cool, or tacky? You decide. But at least United Airlines is doing something different.