Sun Country just added a new Midwestern city to its route map … and it won't take too long to get there from its Minneapolis-St. Paul (MSP) hub.
The Minnesota-based budget carrier announced this week it would begin flights this winter between Minneapolis and Eau Claire (EAU) in Wisconsin – just 85 miles away, according to the Great Circle Mapper. At that distance, it should be about 35 or 40 minutes in the air, tops – probably less time than it'll take to get through security and grab a bag after landing. Heck, you could drive from airport to airport in 90 minutes or less.
Yet believe it or not, that's still not the shortest flight in the U.S. You can fly just 66 miles from San Francisco (SFO) to the vineyard region of Santa Rosa (STS) or from Denver (DEN) down to Colorado Springs (COS) over 73 miles. American Airlines briefly operated a Colorado resort hopper: a 29-mile flight from Vail (EGE) to Aspen (ASE).
It's not even the shortest flight out of Minneapolis: That goes to Delta's route to Rochester (RST), the home of Mayo Clinic and a business-heavy route which clocks in at 76 miles each way.

Still, that's a short flight. There's no word yet on what, if any, inflight service Sun Country may offer on the quick jaunt. The route isn't on sale yet, but flights are expected to start sometime in December.
Odd though it may seem, it's part of a big win for Sun Country.
The airline won its bid to provide Essential Air Service (EAS) routes, federally subsidized routes to communities that otherwise couldn't support regular flights, to the Eau Claire area's Chippewa Valley Regional Airport. The plans call for two roundtrip flights a week between Minneapolis and Eau Claire, plus two more roundtrip flights to Orlando (MCO), Las Vegas (LAS), or Fort Myers (RSW), flying to one or the other based on seasonal demand.
By adding the 85-mile flight to Minneapolis into the mix, Sun Country can beef up how many flights it can support out of the western Wisconsin city and also give Eau Claire-based travelers plenty more destinations to connect onward from Minneapolis. The U.S. Department of Transportation waived the usual requirement for at least two flights a day, six days a week to give the nod to Sun Country.
"This is a great fit for Sun Country to provide additional service in Wisconsin, and we are excited to bring new service to the Chippewa Valley region," said Grant Whitney, the airline's chief revenue officer.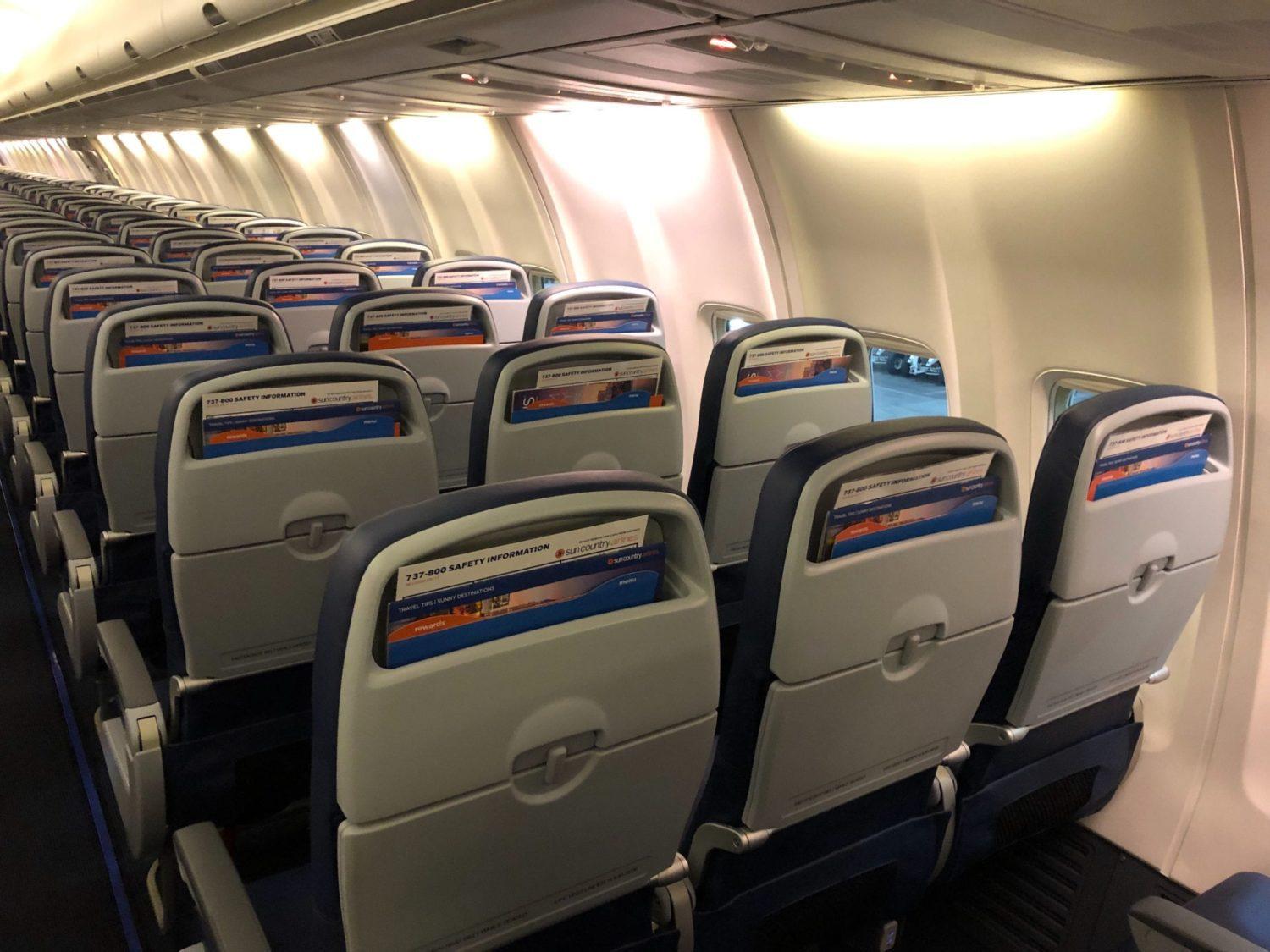 Sun Country is stepping in as another airline exits Eau Claire. Regional carrier SkyWest had for years flown from Eau Claire to Chicago-O'Hare (ORD) on behalf of United Airlines, but announced its plan in March to cut the route. That opened the door for Sun Country, which beat out Boutique Airways and Southern Airways Express to get the government's blessing.
But unlike United Express flights, Sun Country doesn't have any tiny, 50-seat regional jets to make the 30-minute hop. It's only got Boeing 737s in its fleet, and the airline plans to run all its routes out of Eau Claire on 186-seat Boeing 737-800s.
Combined with the federal subsidies that will cover some of Sun Country's costs, all those seats to fill could be a recipe for low fares for Eau Claire residents.
Bottom Line
It's not the shortest airline route in the U.S., but it's pretty darn close.
Come sometime in December, Sun Country will start flying all of 85 miles from Eau Claire to Minneapolis along with several other seasonal routes from western Wisconsin to warm getaway destinations.

This story has been corrected to note that Sun Country will fly its Eau Claire routes on the Boeing 737-800.