Minnesota's tiny low-cost carrier Sun Country filed paperwork with the Securities and Exchange Commission (SEC) to take the airline public.
It's a drastic move for the privately owned carrier especially in the midst of a pandemic that has wracked the airline industry. Initial public offerings are rare for airlines even in normal times: The last successful airline IPO was Mesa Airlines in 2018. Fellow low-cost-carrier Frontier eventually withdrew its plans to go public in 2017.
Going public is a typically a months-long process – and Monday's filing doesn't guarantee they do. If they do, it's unclear what that changes could be in store for the airline and its flyers.
But it's clear that Sun Country feels its new ultra-low-cost model with low fares, high fees, and smaller seats is worth doubling down on – and it's asking investors to pitch in to help make that happen as travelers eventually return to the skies. The airline is looking to raise $100 million by selling stock under the ticker SNCY on Nasdaq.
"We believe we are positioned to be among the early beneficiaries of this rebound given our peak demand strategy and focus on leisure and (travelers visiting friends and relatives), who are expected to be the first to fly at pre-COVID-19 levels," the airline wrote in its documents.
Sun Country first raised the prospect of going public back in the summer of 2019. An IPO would cap off a drastic transformation for the once-beloved local airline in just the last few years. After decades of local ownership in Minnesota, the airline was sold off to a New York private equity firm and transformed into an ultra-low-cost carrier with lower fares, higher fees, and slimmer seats onboard.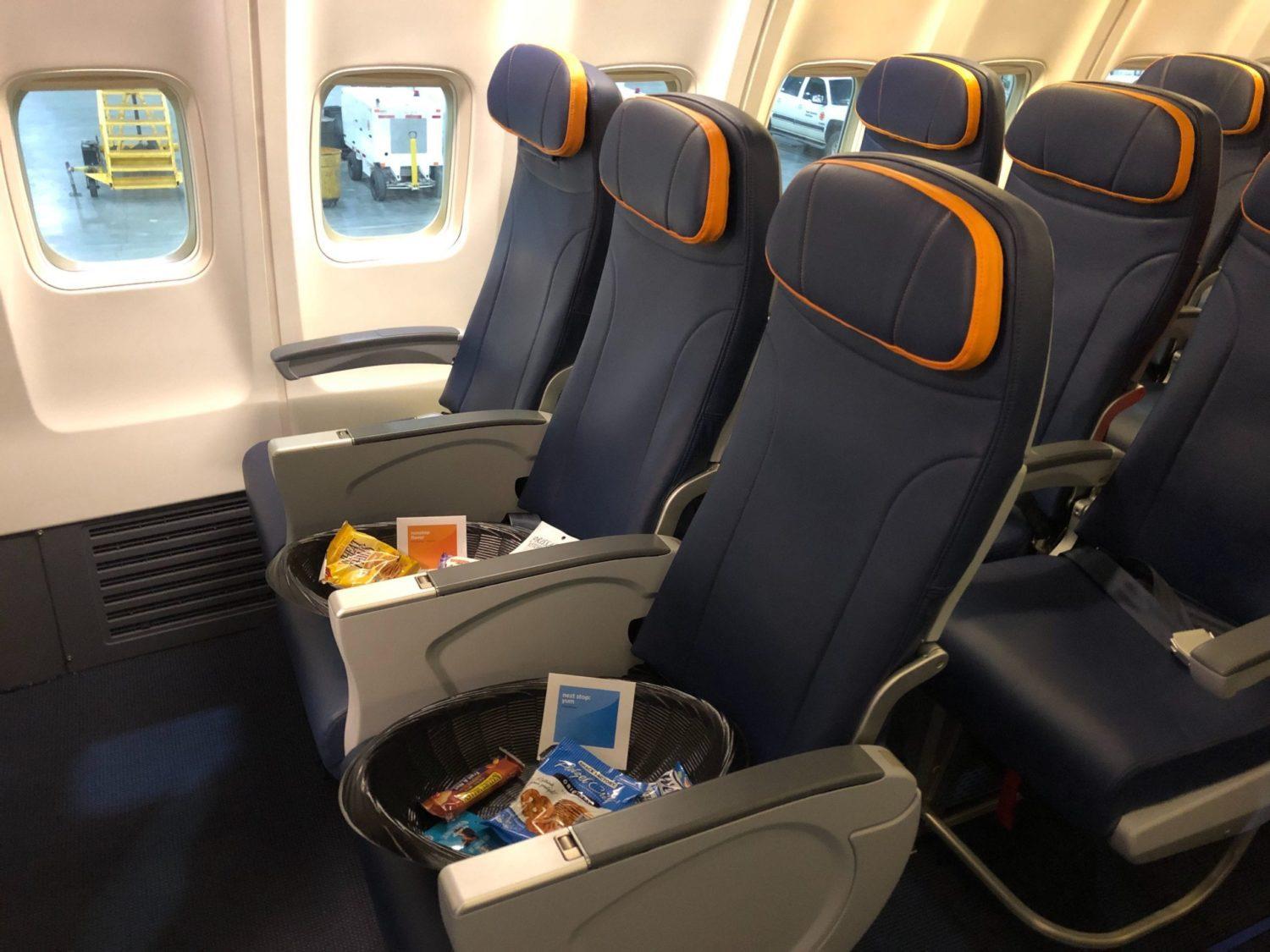 In its initial public offering documents, the airline stressed the challenges of the COVID-19 pandemic.
"We began experiencing a significant decline in demand related to COVID-19 during the first quarter of 2020, and this reduction in demand has continued through the date of this prospectus and is expected to continue for the foreseeable future," the documents state. "While we were not unaffected by this downturn, our diversified and flexible business model allowed us to mitigate the impact of COVID-19 on our business."
Indeed, Sun Country seems to have weathered the pandemic relatively well thanks in part to a contract to carry cargo for Amazon and a major business handling charter flights for professional and college sports teams and the Department of Defense.
Sun Country occupies an interesting space among airlines: It's certainly not the full-service airline it once was, but it's not quite a bare-bones budget flyer, either. Legroom on its refurbished planes is tight, but the airline went with better-padded seats than the slimline seats you'll find on its low-cost competitors.
Critically, Sun Country is relatively tiny. With just 40 or so planes in its fleet, it's a fraction the size of even Spirit and Frontier. With that small fleet, it's tried to branch out with routes outside of its Minneapolis-St. Paul (MSP) hub.
And that may be a massive part of why Sun Country is going public now, in the middle of a pandemic. The airline wants to grow and thinks its new business model will pay off as travel eventually returns. It wants to increase its fleet to 50 planes by the end of 2023.
But to grow, it will need help.
This is a breaking news story, check back for more updates.