Sun Country further cemented its place as Minnesota's hometown airline this morning as they announced plans to name their fleet of 22 Boeing 737s after Minnesota lakes from across the state. Safe to say, they've got plenty of room to expand their fleet with at least 9,978 more aircraft before they run out of names. I was invited to attend the announcement this morning and the first aircraft "Lake Bemidji" was on display in the Sun Country hanger.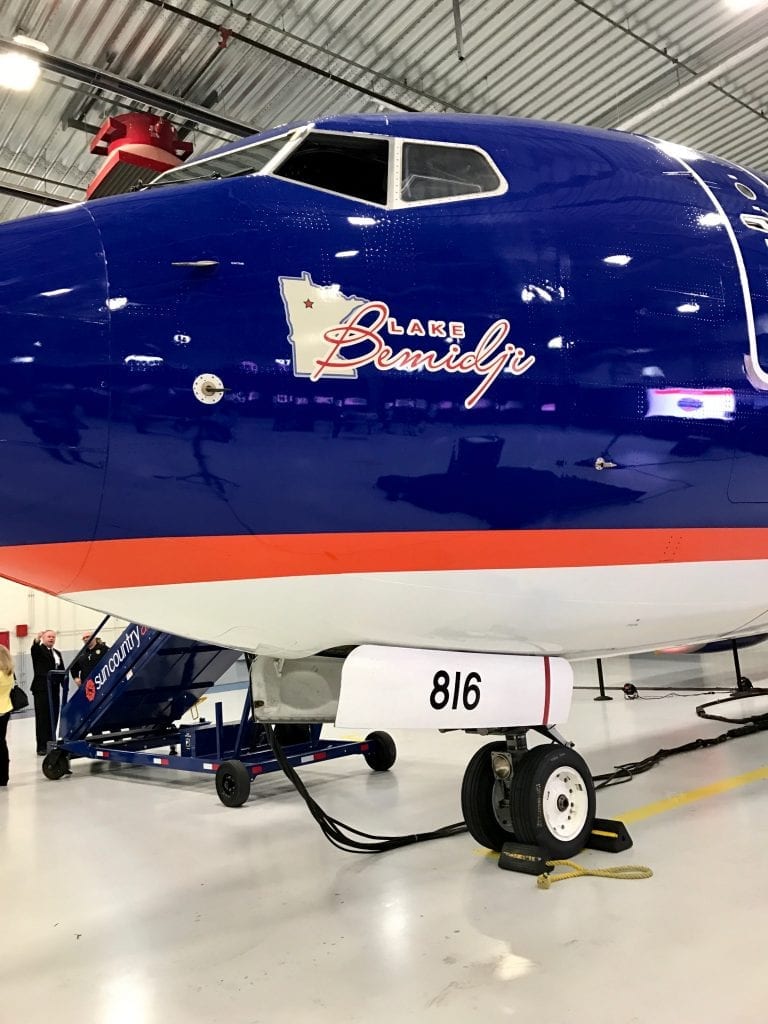 This is a cheap and easy way to help promote Minnesota and also be a little cheesy. I'm sure you'll be hearing Sun Country pilots referring to their aircraft by name on your next flight. Sun Country is not the first to name their fleet as many airlines have been doing this for decades. Specifically, Icelandair names their aircraft after Icelandic volcanoes. Also many 747s of Virgin Atlantic, KLM and several other airlines are also named. I will say it's rare for the workhorse Boeing 737 to be named, but it's still fun to know whether or not you've been on an aircraft before.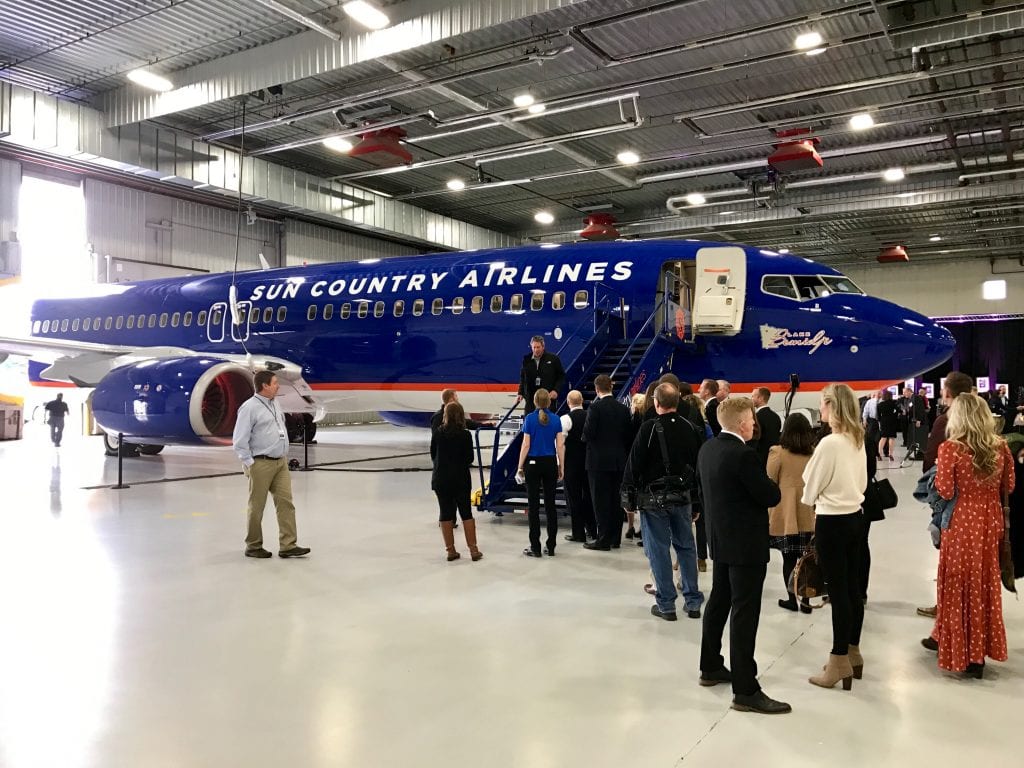 The names of each lake will be featured on the exterior of the aircraft, under either side of the cockpit, as well as outside the front boarding door. Artwork will be featured in the aft cabin of every aircraft.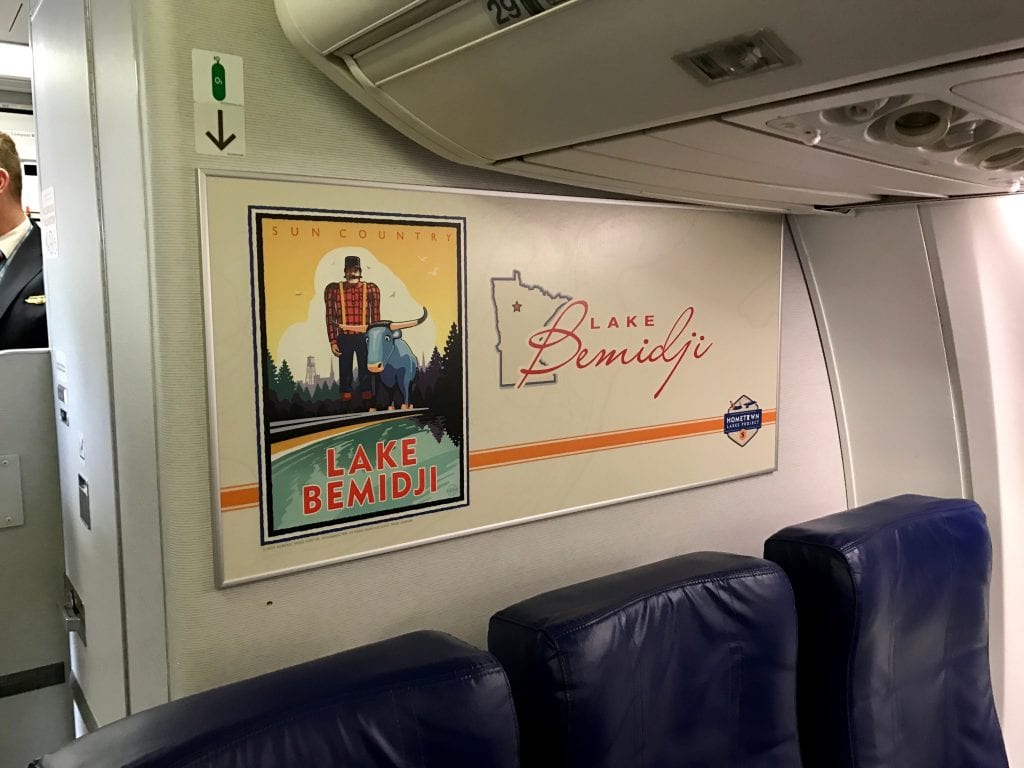 Lakes featured:
Lake Bemidji (only livery updated)
Lake Como
Lake Geneva
Lake George
Lake Harriet
Lake Irving
Lake Jefferson
Lake Mille Lacs
Lake Minnetonka
Lake Minnewashta
Lake Nokomis
Lake of the Clouds
Lake of the Isles
Lake of the Woods
Lake Pepin
Lake Phalen*
Lake Ripley*
Lake Superior
Lake Vermilion
Lake Virginia
Lake Washington
Lake Winona
*To be added as the fleet grows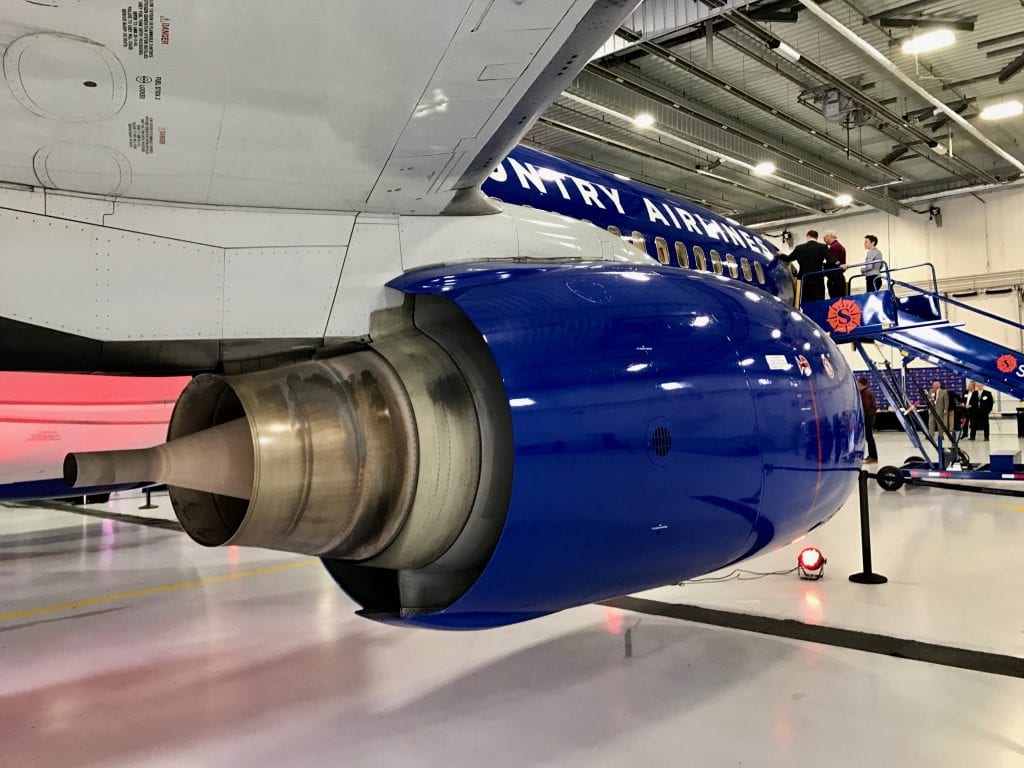 Bottom Line 
Currently the only aircraft updated with the new livery is the Lake Bemidji but as aircraft come in for maintenance they will be updated. I'm a big fan of Sun Country for their solid service and great work at driving down prices in the Minneapolis market. While I'd love to see them add more routes and new aircraft, I think this is a fun update, which will further endear Minnesotans to Sun Country.
Subscribe to our Newsletter, like us on Facebook, and follow us on Twitter & Instagram