Sun Country's flight attendants overwhelmingly rejected a new contract on Monday, a development that's unlikely to affect travelers' upcoming flights but still comes as a shock even as airline workers across the country have pushed for pay increases after the pandemic.
The vote wasn't close: 95% of voting Sun Country flight attendants said no to the deal, according to a flight attendant who spoke with Thrifty Traveler on condition of anonymity. While the details in that contract haven't been publicly released, union negotiators previously said it "significantly improves our members' wages and working conditions" after announcing an agreement in principle on the deal in early March.
The next steps weren't immediately clear, nor were the ramifications for the airline and its flyers. But the prospect of any kind of travel disruptions in the near term are slim: Sun Country flight attendants have been working for nearly a decade under a 2014 contract with a 2016 pay bump, according to the Star Tribune, and can continue to do so.
Voting among flight attendants began earlier this month and recently concluded. The airline confirmed in a statement Monday evening that the contract was voted down.
"Sun Country flight attendants are the face of our airline, and we appreciate everything they do for our passengers and our company every day. We are disappointed by the vote outcome," the airline said. "We will work to understand the issues that prevented ratification and determine next steps."
The two sides could go to mediation or even arbitration in hopes of finalizing an agreement. A final resolution could be weeks or months away.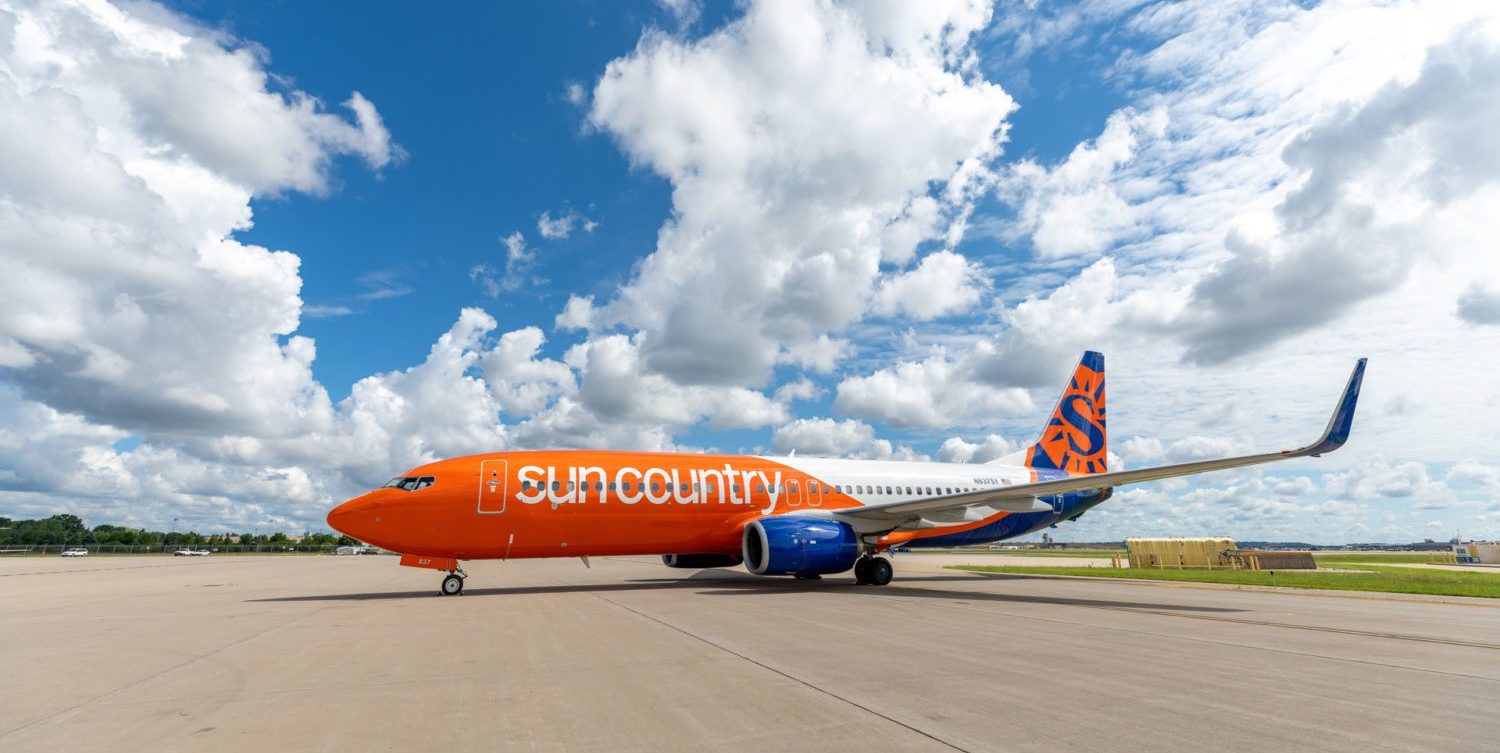 It's a stark rebuke of a contract Sun Country thought it had buttoned up months ago with one of its most important groups of employees. But in the weeks since, the airline has reported a record-busting quarterly profit to start off 2023 and also recently finalized a deal to eventually bring in five new planes to continue its rapid growth, potentially fueling workers' push to ask for even more.
While still tiny compared to the likes of major carriers, Sun Country has been on a tear since taking the airline public, cementing its transformation from the once-beloved hometown airline to an ultra-low-cost carrier. CEO Jude Bricker has laid out his vision of turning the airline's Minneapolis-St. Paul (MSP) hub into a "two-airline market," going head-to-head with Delta.
Read more: Sun Country is Growing Fast; Could It Grow All the Way to Europe?
Disputes between management and workers are a constant in the airline industry. But they've become even more common as airlines have rebounded from the depths of the pandemic and returned to profitability – with workers flexing additional leverage to demand a bigger piece of the pie from short-staffed carriers.
Pilots at several major U.S. airlines including Delta, American Airlines, and Alaska Airlines have voted to authorize strikes, then reached a deal on and ratified new contracts with substantial pay bumps. Most recently, Southwest's pilots union voted to authorize a strike.
But workers themselves rejecting a contract that their union agreed to – especially so soundly – is far more rare. Sun Country and the International Brotherhood of Teamsters union announced an agreement in principle on a new deal back in early March for the airline's 600-some flight attendants.
Sun Country said Monday that the proposed contract "contained important pay and quality of life improvements." With a 95% no vote, the flight attendants themselves clearly believe those improvements didn't go far enough.
A representative for the flight attendants' union did not immediately respond to a request for comment.