Several early morning Sun Country flights were canceled Monday as the airline faulted yet another third-party software outage for a holiday travel disruption that could be affecting airlines nationwide.
Word first spread of the outage at Minneapolis-St. Paul (MSP) airport bright and early Monday, as the airline informed customers that all domestic departing flights had been canceled due to a software issue. Sun Country phone lines were flooded with customers trying to salvage their Monday travel plans.
In a statement to Thrifty Traveler, Sun Country said a "temporary third-party network system outage" was the root of the issue, affecting all its flights on Monday. The airline said it canceled all its domestic departures scheduled before 8 a.m. CST, after which point they were able to get all but one flight off the ground by working with the Federal Aviation Administration (FAA) to manually clear flights for takeoff in the meantime. But the airline warned to expect delays throughout the day.
"We anticipate delays throughout our system however, we feel confident we'll be able to successfully operate today's remaining flights," the airline said mid-morning on Monday. "Our goal is to ensure our passengers can continue their travel as planned. We will continue to provide more information as it becomes available."
Sun Country did not identify which third-party software platform was causing the issue.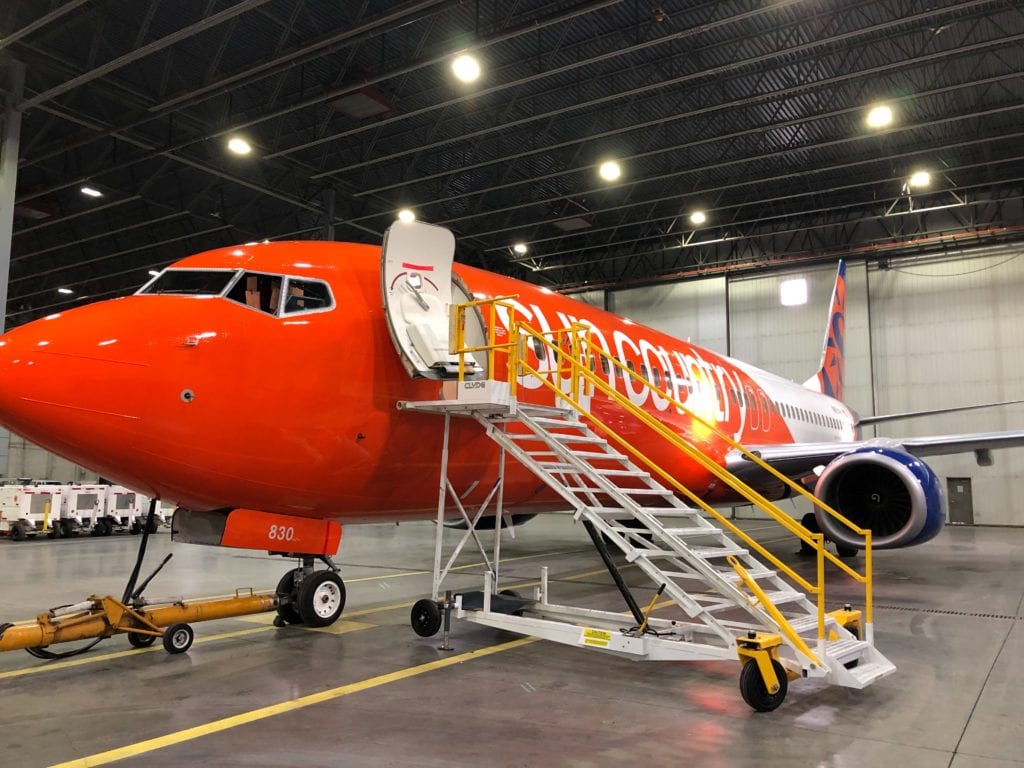 Sun Country also suggested the outage was affecting other carriers. Data from FlightAware.com showed more than 1,500 delays and cancellations on airlines like Alaska, American, Delta, Southwest, and United on Monday, but it's unclear whether they're all related. Other major airlines had not addressed a potential software outage.
Monday's issues have echoes of a meltdown at Sun Country heading into the July Fourth travel weekend, when another software outage of a critical third-party crew scheduling platform led to massive delays that dragged on for more than a day. But Sun Country isn't the only airline having major issues over the hectic holiday season.
Delta, United, and JetBlue each canceled hundreds of flights over Christmas Eve, Christmas Day, and through the weekend. All three airlines said that COVID-19 infections among flight attendants and pilots left them short-staffed, unable to pull off a packed schedule for holiday travelers. Notably, all three airlines struggling with cancellations for Christmas have hubs in New York City-area airports, where COVID-19 cases are skyrocketing due to the Omicron variant.
Delta alone canceled nearly 800 flights over the weekend, including a Christmas Day misfire that forced it to cancel 15% of its flights for the day.
This is a breaking news story, check back for updates.