Minnesota's tiny hometown carrier Sun Country is playing a part in getting President-Elect Joe Biden's team to Washington, D.C. for his inauguration on Wednesday.
As JetTip.net first noticed, two Sun Country Boeing 737s flew to Biden's hometown of Wilmington, Delaware on Sunday. And on Tuesday, as Biden made his way to the capital for Wednesday's inauguration, those planes will depart Wilmington (ILG) for Washington, D.C.-Dulles (IAD) and Andrews Air Force Base, according to publicly filed flight records.
It's unclear why Biden and his team didn't flying an official government plane, as is the norm for presidents-elect heading for their swearing-in ceremonies. Sun Country would not confirm or comment on its role, citing privacy restrictions for charter flights and customers.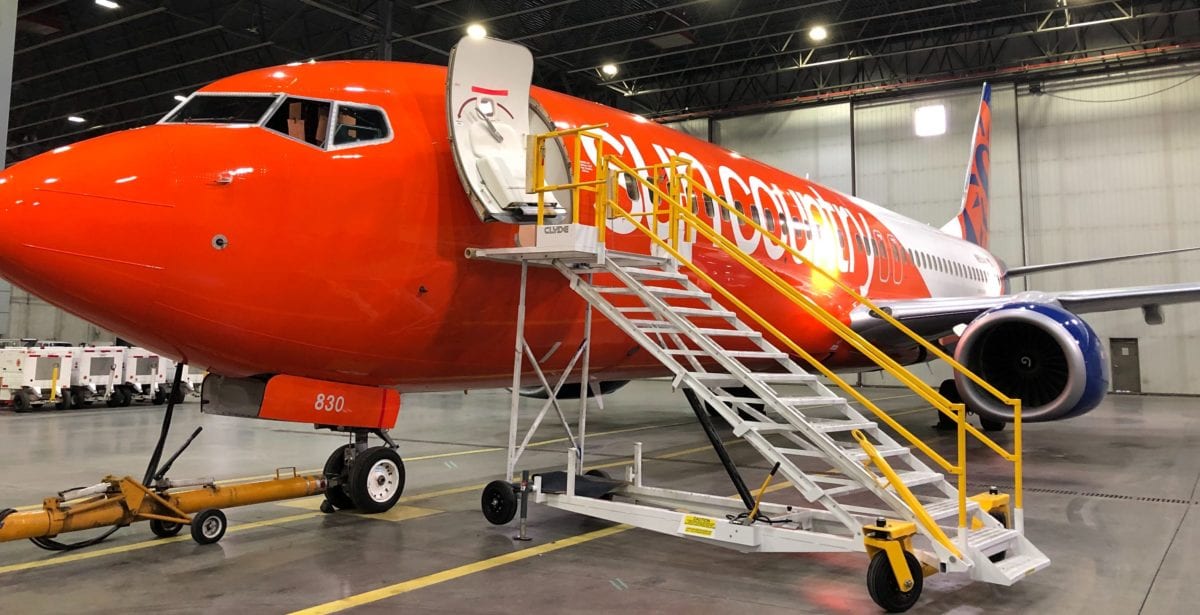 Biden is set to be sworn in as the nation's 46th president on Wednesday morning.
Of course, Biden himself didn't fly on a Sun Country plane to the nation's capital – or else he may have to choose between the low-cost carrier's new standard slimline, "Better," or "Best" seats with extra legroom. And then you'd have to call it "Tide Pod One" – a nod to the jabs aviation geeks have given Sun Country's new livery.
Other jets went in and out out of the Wilmington area leading up to the inauguration, and Biden eventually flew on a Boeing Business Jet to the Washington, D.C. area. But Sun Country could help schlep support staff, security, and press to the D.C. area for the inauguration.
With just 40 or so planes in its fleet, Sun Country is among the smaller airlines in the country. After hemorrhaging money for years as a beloved local airline, Sun Country pivoted to become a low-cost carrier a few years ago with lower fares, higher fees, and slimmer seats onboard. It's now owned by a private equity firm in New York.
The airline has weathered the pandemic well, thanks in part to an agreement to carry cargo for Amazon. But Sun Country also cut a small amount of staff this fall.