Got Southwest travel credits from trips canceled over the last few years? As of Thursday, any existing and future flight credits from Southwest Airlines will never expire.
Southwest announced the new policy Thursday morning, marking a huge win for flyers who may still have flight credits in their accounts from the pandemic and have yet to use them. Until today, all travel credits with Southwest – and most airlines, for that matter – would expire just 12 months after the ticket was initially purchased.
Southwest is the first major U.S. airline to make those credits good for life, and that's no surprise. Long before the pandemic forced other airlines to do away with change fees to give wary flyers more flexibility, Southwest never charged customers to change or cancel a flight. But now, those travel credits after dumping a trip never expire.
As of Thursday morning, the flight credits page on Southwest.com showed this message as the company quickly strips all of its e-credits from their expiration dates. Until the new, no-expiration system is built out, flight credits will show an expiration date of Dec. 31, 2040.

The new policy includes all unexpired flight credits that are currently in accounts as well as or any flight credits created on or after today, July 28. The last Southwest flight credits to expire did so yesterday, July 27. As of last week, you can now book future Southwest flights all the way through winter 2022.
In a release, Southwest CEO Bob Jordan said the new policy aligns with the airline's other simplicity-focused mantras like "Bags fly free", "No change fees", and "Points don't expire. "Flight Credits Don't Expire" is its latest slogan to reflect this new change. The airline said more and more customers had been asking for extensions of their flight credits.

In the new policy, flight credits will be issued so long as the reservation is canceled more than 10 minutes prior to the scheduled departure of the flight.
Southwest might be the first carrier to make travel credits good for life, but airlines have been re-evaluating their policies as travel has rebounded throughout the pandemic. Delta, for instance, has extended the validity of all Delta eCredits into 2024. And the Atlanta-based airline even hinted months ago that it plans to make those travel credits last indefinitely.
"It's our intention to really have those be out and never expire," Delta President Glen Hauenstein said in March. "We intend to keep those out and let people have them until they want to use them."
This is just the latest major change at Southwest.
Southwest launched a brand new fare class called Wanna Get Away Plus fares, charging $30 more each way for perks like a one-time transfer of those same Southwest flight credits and free same-day changes with no fare differences. That final benefit saved me eight hours in Chicago-Midway (MDW) last month, for which I'm forever grateful!
The airline also announced plans to finally begin installing in-seat power starting in 2023, one of the last major U.S. carriers to do so.
Our Analysis
Whether you love Southwest Airlines or not, this announcement is important. Southwest plays a crucial role in keeping flight prices down on numerous airlines, and that's exactly why you should always check Southwest's fares before you book any flights.
But above all, it's a huge win for Southwest flyers, for whom traveling is getting more and more simple. When you fly on Southwest, you know exactly what you're getting, and that's maximum flexibility during your travels. Now, there's no use-it-or-lose-it pressure with travel credits.
This could eventually be a boon for flyers who prefer other airlines too. A major carrier the size of Southwest making this move could force other airlines to follow suit – or risk losing customers. Delta had already been considering such a move, and others certainly had it in mind, too.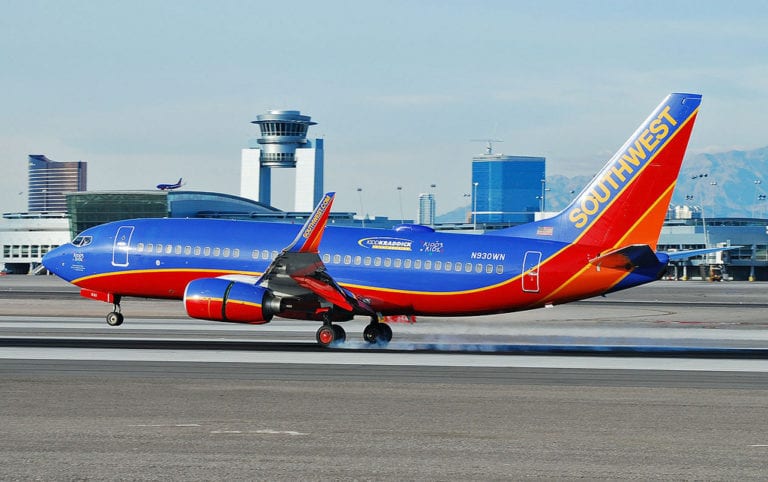 But for now, Southwest is the only airline to offer flight credits that don't expire. And that alone is good news.
Bottom Line
Southwest Airlines flight credits will no longer expire until you use them, the company announced Thursday.
That goes for existing, unexpired credits along with any future credits you earn after canceling a Southwest trip … no matter what kind of Southwest fare you buy.