The wheel of airline status extensions just keeps turning. This time, it's Southwest Airlines extending A-List and A-List Preferred status for its most loyal flyers. But perhaps more importantly, Southwest is also extending the vaunted Companion Pass until at least June 30, 2021 – and making it easier to earn again, too.
As airlines like Delta, American, and United each gave their status holders a breather, Southwest flyers have been on the edge of their seats. The Companion Pass is one of the most lucrative benefits in the world of flying, giving you unlimited buy-one, get-one flights for as long as you hold it (just pay the taxes and fees).
Flyers who put in the work to earn this pass only to see travel disappear due to coronavirus understandably weren't happy. Southwest announced Thursday that any Companion Passes benefits set to expire in December 2020 will automatically be extended through June 30, 2021. 
This helps out travelers who earned the free flight pass back in 2019. As for flyers who earned it more recently and thus have a pass expiring in late 2021, Southwest isn't saying anything yet.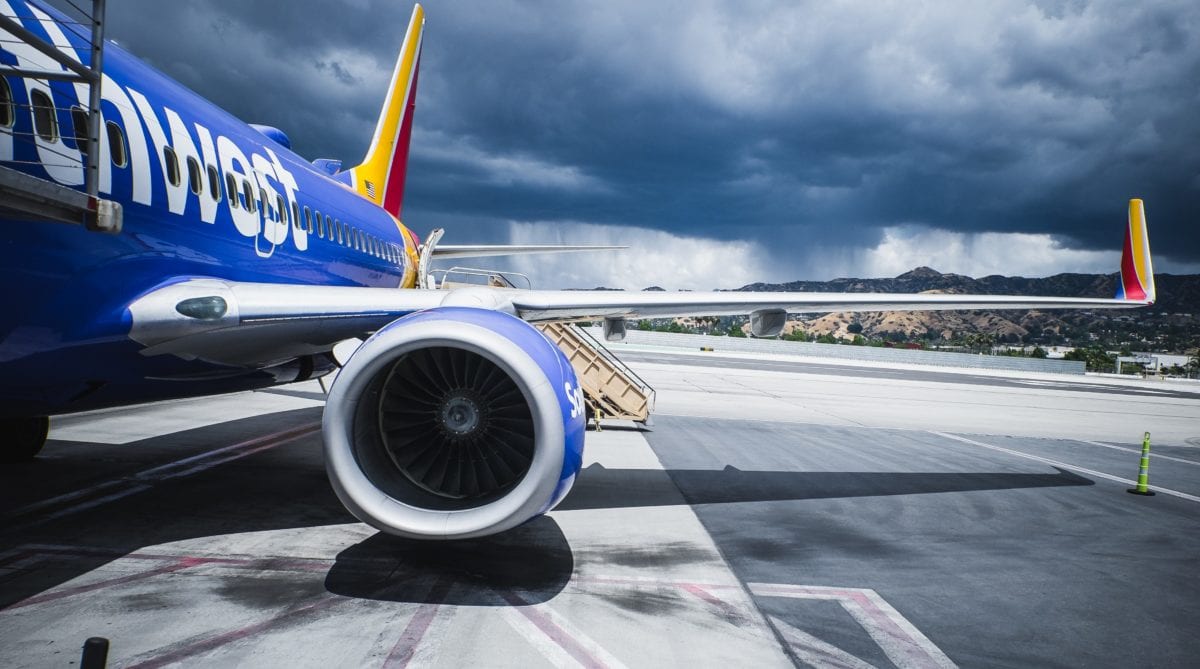 With travel out of the cards for the foreseeable future, earning the Companion Pass is suddenly much harder. Southwest is helping on that front, too.
Read our full guide to earning the Companion Pass and you'll see that you have to earn at least 125,000 points with the airline or take at least 100 Southwest flight segments. Anyone with a Rapid Rewards account active by April 1 is automatically getting 25,000 point credits (not redeemable points) and 25 flight credits toward earning the Companion Pass.
That's a decent leg up on earning the Companion Pass, which would last you through 2021.
Status and Travel Credit Extensions
Southwest is also giving its status holders some breathing room, too.
Anyone with A-List or A-List Preferred status set to expire at the end of the year is now extended through Dec. 31, 2021. That's in line with how other airlines have handled it, giving elite flyers an extra year. A-List Status gets you early boarding and 25% bonus earning on every flight, while A-List Preferred gets you priority boarding, a 100% bonus, and free Wi-Fi.
Much like with the Companion Pass, Southwest is giving flyers a boost toward earning status, too. Here's a look at how it's helping out – Southwest says these credits toward status should hit accounts in the next few weeks.

Got travel credits and aren't sure when you'll be able to use them? Southwest is giving you more time, too.
Any travel credits from a canceled flight between March 1 and September 7, 2020 now won't expire until September 7, 2022. That's a massive extension, and it's in line with what Delta and other airlines have done to make sure these credits don't go to waste as travel has slowed down.
As a reminder, Southwest always allows free change and cancellation – not just during this coronavirus lockdown.
Bottom Line
Breathe easy if you earned the Companion Pass last year and were worried about it going to waste. If you earned it more recently, stay tuned – Southwest may eventually decide to extend that, too.